Chipmaker MediaTek launches their new flagship Helio P70 Soc with AI engine, Realme is to be the first one to use it in their smartphones
When mainstream chip-makers like Qualcomm, Apple and Huawei is busy to fabricate their new 7nm processors, MediaTek is waiting to break through with its flagship 12nm Helio P70 chipset processors.
After stunning everyone with its blazing performance, Helio P60's successor Helio P70 has a lot of expectations in a country like India, where the budget and mid-range smartphones are in huge demand.
Helio P70 will have an enhanced AI engine designed to power full-featured smartphones at affordable price points. As expected, both the CPU and GPU of the new chipset will have powerful AI processing on board.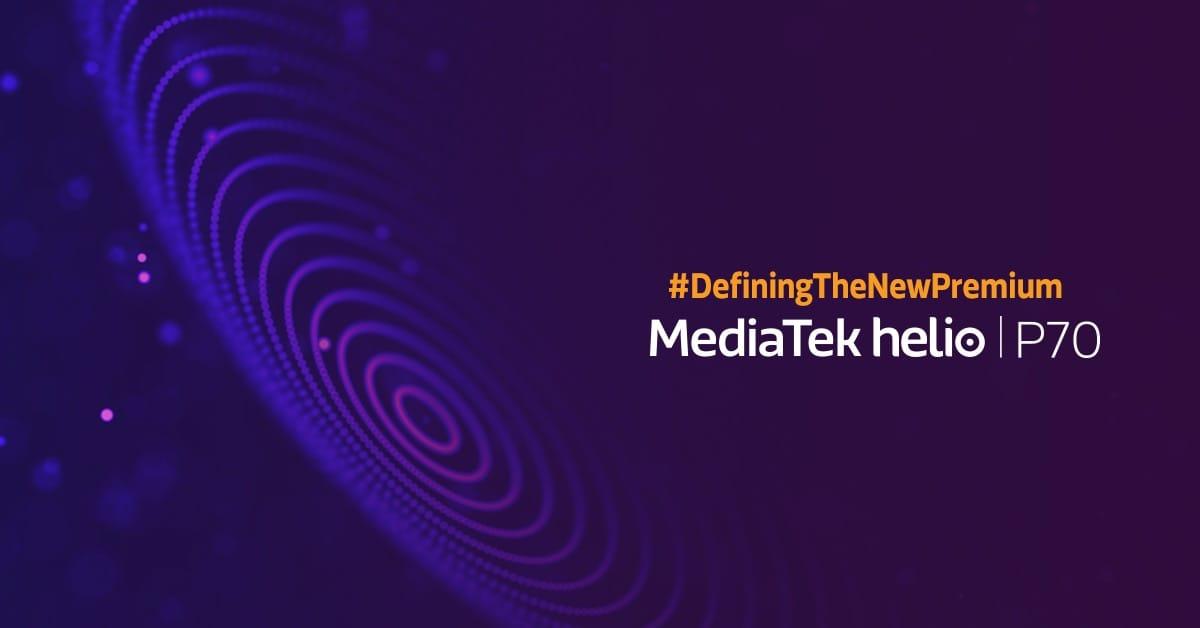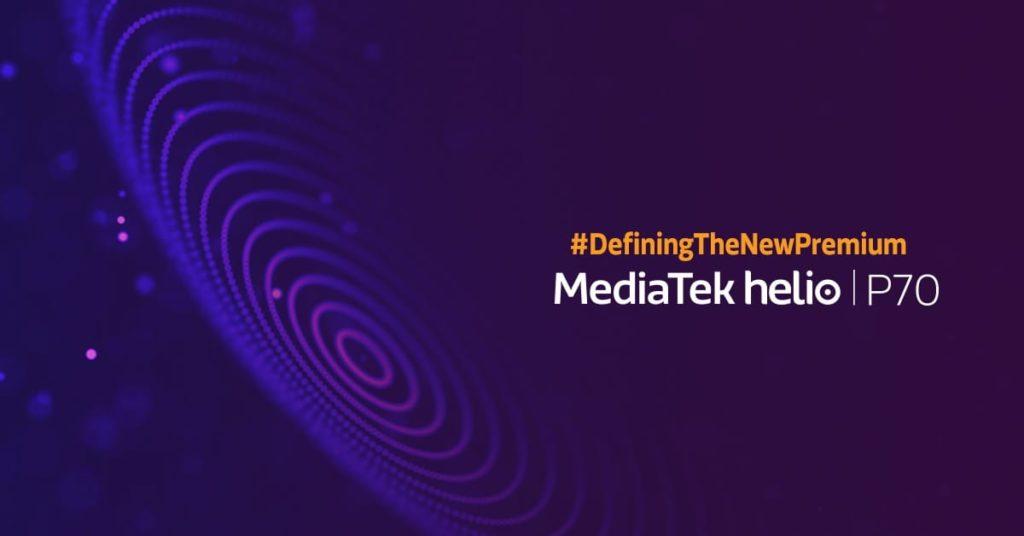 The new mobile processor will bring upgraded imaging and camera support, a gaming performance boost and advanced connectivity features which MediaTek has confirmed in a statement.
These processors are built by Taiwan Semiconductor Manufacturing Company's (TSMC) 12nm FinFET technology. This is the same manufacturer that are currently developing AMD's new 7nm GPUs and CPUs.
The new Helio P70 features a multi-core APU operating at up to 525 MHz (megahertz). It is fast and very efficient edge-AI processing.
The chipset packs in four Arm Cortex-A73 2.1 GHz processors & four Arm Cortex-A53 2.0 GHz processors in an octa-core big.LITTLE configuration.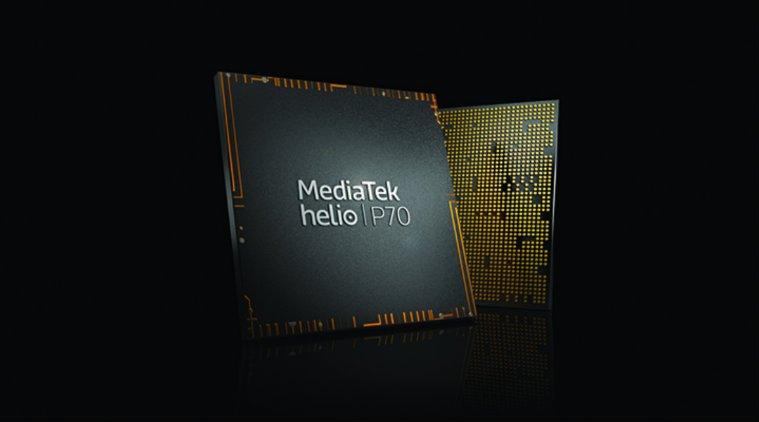 Also, there is an improved GPU for the new chipset with Arm Mali-G72 MP3 GPU operating at up to 900 MHz. The new Helio P70 has a 13 per cent performance improvement when compared to the Helio P60.
For the user, it means longer battery life, a more sustainable, higher performance and up to 4.5ºC lower temperature versus competitor alternatives.
Specs:
Processor
CPU Type(s): ARM Cortex-A53,  ARM Cortex-A73
Max CPU Frequency: Up to 2.1GHz
Cores: Octa (8)
CPU Bit: 64-bit
Heterogeneous Multi-Processing: Yes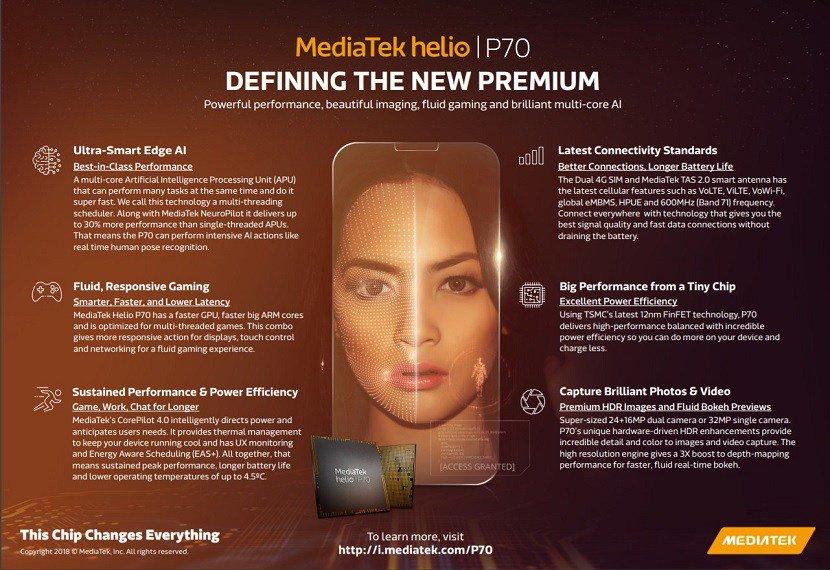 Camera
Max Camera ISP: 32MP,  24MP+16MP
Max Video Capture Resolution: 3840 x 2160
Capture FPS: Up to 32MP @ 30fps with ZSD or 16MP @ 90fps
Camera Features: (AI) Facial Detection & Scene Detection; Hardware Warping Engine (EIS); Anti-Blooming Engine; MEMA 3DNR; Multi-Frame Noise reduction; Real-time HDR recording and viewing; Zig-Zag HDR; RAW-domain multi-frame HDR; PDAF
Graphics
GPU Type: ARM Mali-G72 MP3
Max GPU Frequency: Up to 900MHz
Max Display Resolution: 2160 x 1080
Video Encoding: H.264
Video Playback: H.264,  H.265 / HEVC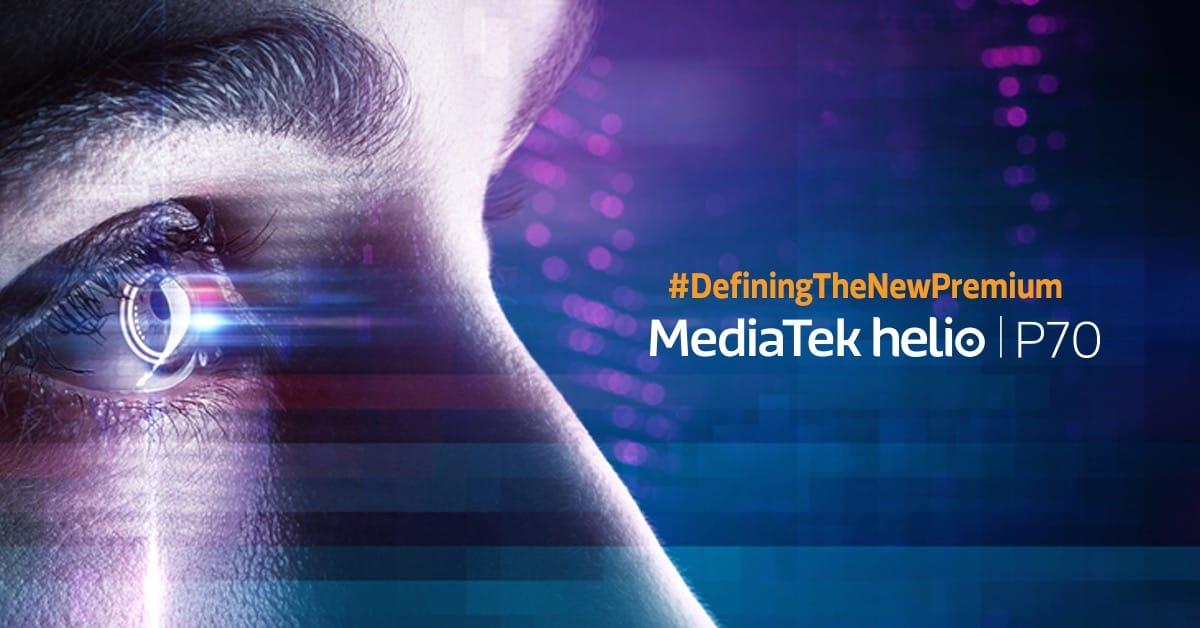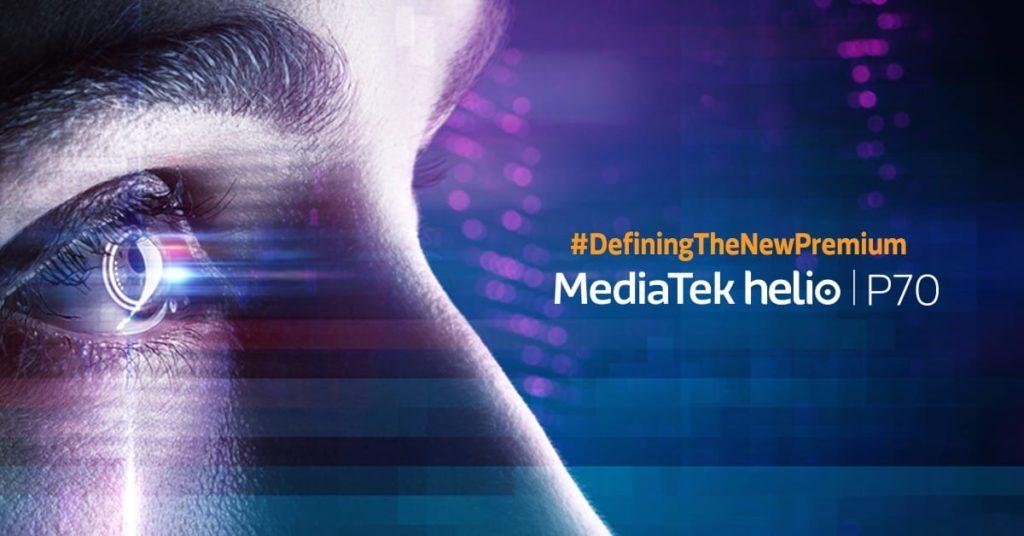 Memory And Storage
Memory Type: LPDDR3,  LPDDR4x
Max Memory Frequency: 1X LPDDR3 933MHz, 2X LPDDR4x Up to 1800MHz
Max Memory Size: Up to 8GB (LPDDR4x), Up to 4GB (LPDDR3)
Storage Type: eMMC 5.1,  UFS 2.1
MediaTek Technologies
CorePilot,  Imagiq,  NeuroPilot,  Pump Express,  Pump Express Wireless,  Response Time Enhancement Technology
AI
AI Accelerator: Yes
Performance: Up to 280GMAC/s
Well, by the specs we can confirm that the Helio P70 will be a mid-range superstar and a huge competitor to Qualcomm Snapdragon 670.
Check out: Qualcomm unveils new improved Snapdragon 670 chipset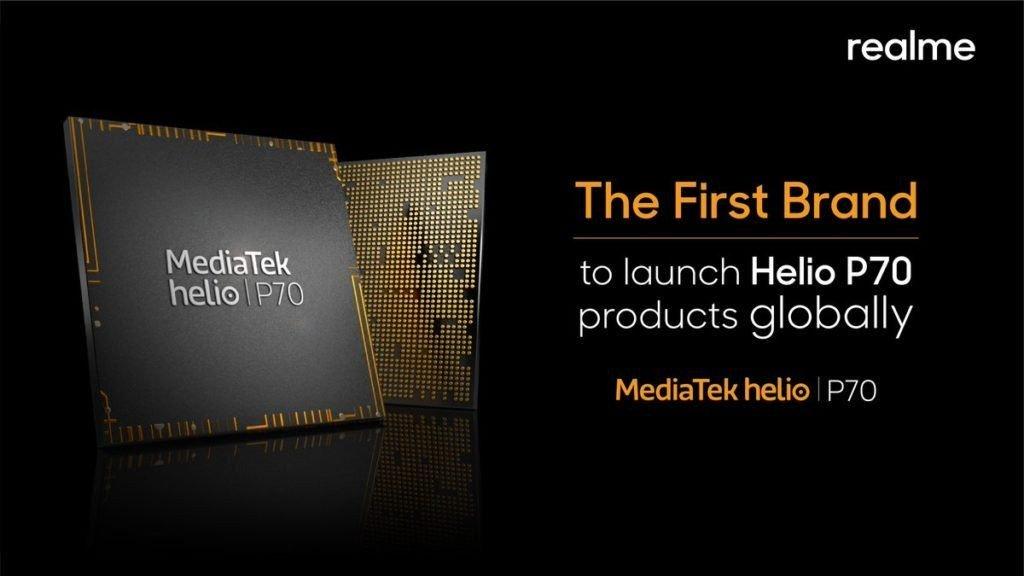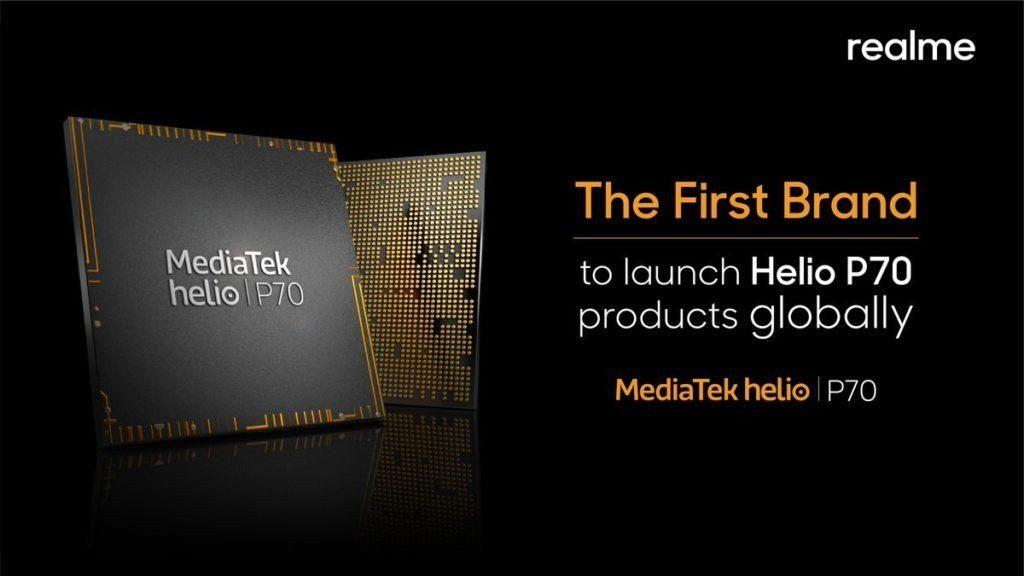 Realme is to be the first one to use Helio P70 in their smartphones
The new "youth-focused" smartphone brand – Realme is going to be the first smartphone brand to use the new Helio P70 chipset in its smartphone.
The company has not revealed much about their new Helio P70 powered device, but they have confirmed that it will be revealed sometime in the next month.
After back to back success with the Realme 1, Realme 2, Realme 2 Pro & Realme C1, this brand not at all stops to surprise its customers. Already the Realme 2 Pro has stunned everyone out there with its amazing quality specs and at an affordable price range.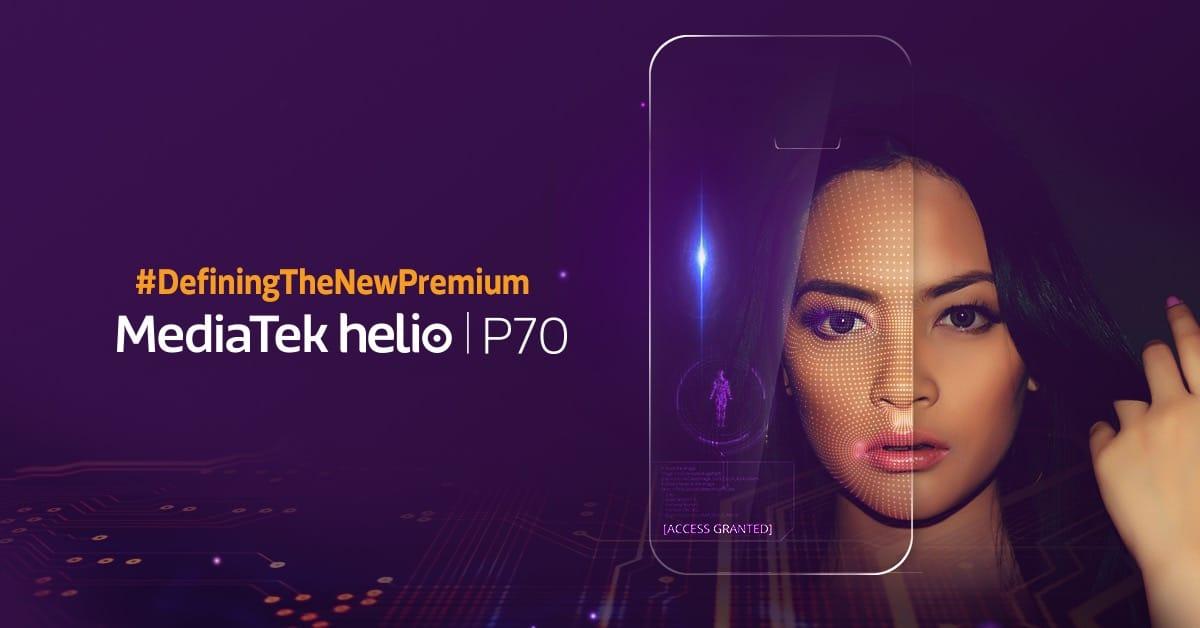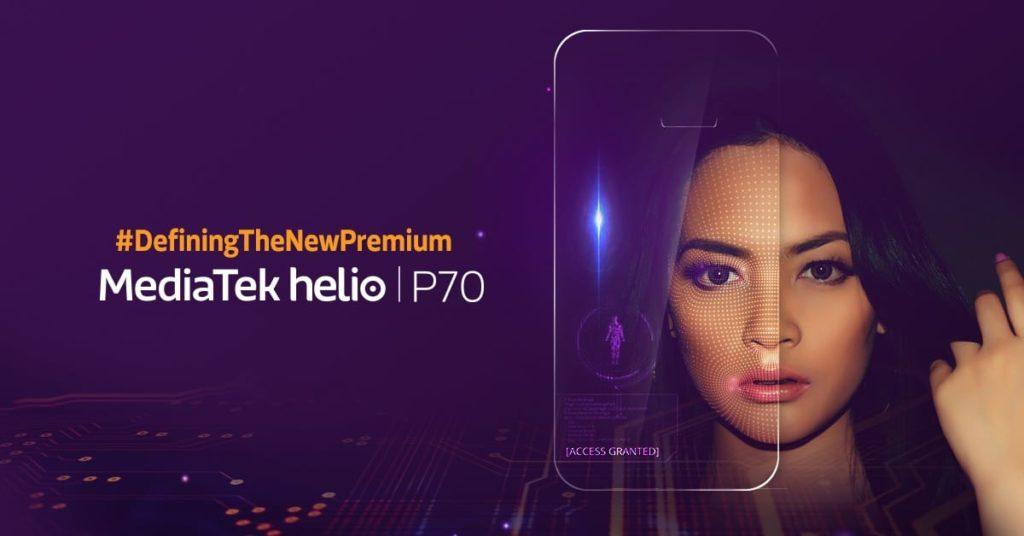 So, in November 2018 we can hope for another new stunner by Realme that can be much more advanced and powerful in all aspects. The price also can be expected to be near about its new flagship Realme 2 Pro.
Already, Madhav Seth, the CEO of Realme told that they want to make smartphones for every range. So, we won't we surprised if the new Helio P70 chipset powered smartphone by Realme would be priced something near about Rs.20,000.
Well, all these assumptions and we will get back to you with more news after having confirmed… 🙂 Till then, follow TechnoSports and subscribe to our newsletter for more Tech & Sports news…
Do check out: MediaTek aims to bring 5G in order to counter Snapdragon
TechnoSports-stay UPDATED 🙂