Qualcomm announces its improved Snapdragon 670 chipset with Improved AI Processing, Graphics & Performance
In this smartphone-centric world, mobile processors have become more valuable because they power our most important thing in this world- our smartphone…
With the advent of better smartphones, new and improved smartphone processors are continuously invented. There are many types of mobile processors out there like: Huawei's Kirin, Samsung's Exynos, and MediaTek processors. But Qualcomm's Snapdragon is of some other level…
The company previously launched premium Snapdragon 845 chipset mobile processors. Then they introduced the Snapdragon 710 which completes the gap between the Snapdragon 600 and 800 series chipsets…

Among the mid-range Qualcomm's most popular chipset is the Snapdragon 636. But, MediaTek's new Helio P60 has quite taken on the Snapdragon 636, and that's why Qualcomm has brought something better…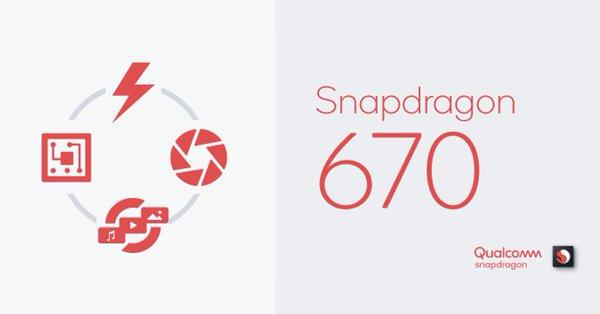 Snapdragon 670 will be the successor to its predecessor Snapdragon 660 processor… The Snapdragon 660 is used in the newly launched Mi A2…
Check out: MediaTek Reveals "Helio A" Series Processors
With the advent of Snapdragon 670, Qualcomm is again set to make its mark…  Let's discuss more of the new features of this chipset:
New & improved features
 All-new architecture- It features two Kyro 360 performance cores, clocked at speeds up to 2.0 GHz, along with six Kyro 360 efficiency cores, clocked at speeds up to 1.7 GHz.
Qualcomm's 3rd generation AI Engine- It can deliver up to 1.8x AI performance than available in the previous generation.
Qualcomm Spectra 250 ISP- It will improve the camera and video recording features of the smartphone's camera.
X12 LTE Modem- It will increase download speeds of up to 600Mbps and upload speeds of up to 150Mbps.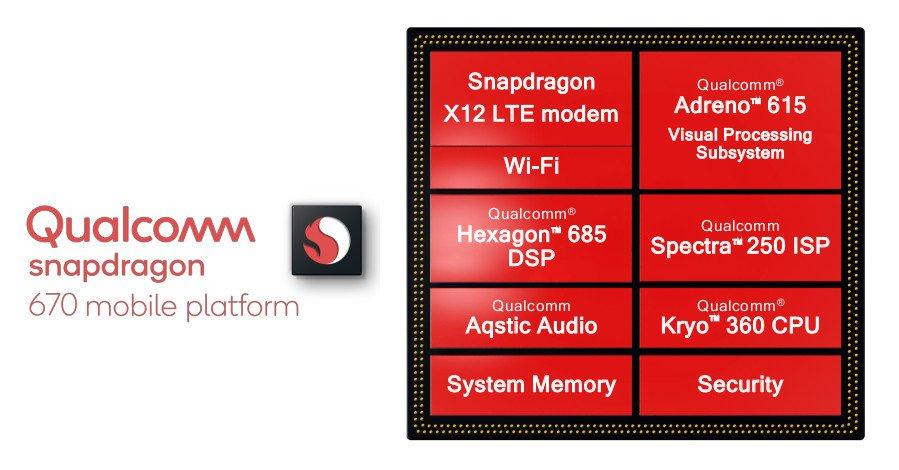 Smartphone improvements due to Snapdragon 670:
More AI features along with performance improvements.
The camera will now make use of professional features like noise reduction, image stabilization, and active depth sensing.
You can now record videos with Ultra HD Video Capture.
Due to the X12 LTE Modem, the device can automatically switch between LTE and Wi-Fi, depending on which mode has the strongest signal quality and highest speeds at the time.
Better battery life.
You can expect near real-time responsiveness, improved privacy, and enhanced reliability, even when the device lacks a network connection.
Do check out: Honor Play | Audi Sports LMS with Kirin 970 to make its debut on 6th August.
Well, with such new improvements, at least I can wait no longer to see smartphones with Snapdragon 670. But it seems, we all have to wait for Q3 2018 to look for smartphones embedded with Snapdragon 670… 🙂
TechnoSports-stay UPDATED 🙂