Need a Great Power-packed Smartphone with Style? Meet the Classy Real Me 1 with Helio P60 coupled with loads of AI features with an ultra-affordable price tag
Just a few minutes back the Real Me 1 was launched by the Oppo's new sub-brand. Launching the first of its smartphone might sound stressful. But, Real Me has hit a bang right there!!!
You might think I have gone crazy… Ya, I have…Previously I wrote a post on Real Me's, the sub-brand by Oppo, first venture in partnership with Amazon. I also stated that this time Oppo is set to bring classy looking smartphones at an affordable price range.
But today's event and the price made me spellbound. It was obvious to stir Redmi's throne Oppo is going to make an intelligent move. But, making a great smartphone with tons of AI features on board has surprised me and will surely surprise you as well…
To make no further suspense let me talk about the specs of the smartphone: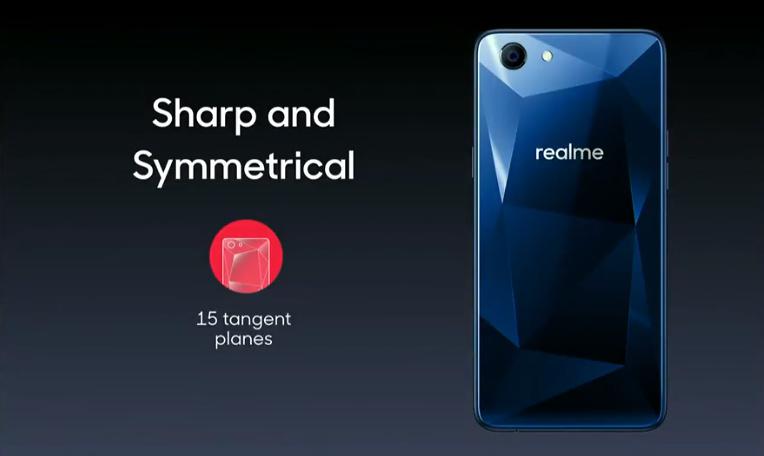 Design & Built
Just look at the beauty of the smartphone!!! Man, that's gorgeous…The ultra-thin 1.98mm bezels on the side of the smartphone make it an absolute stunner. The classy Diamond-Black design is just gorgeous truly…
Real Me 1 will be available in two colors as of now: Diamond Black and Red for the two 3GB+32GB & 6GB+128GB versions and soon the silver edition will be available for the 4GB+64GB version…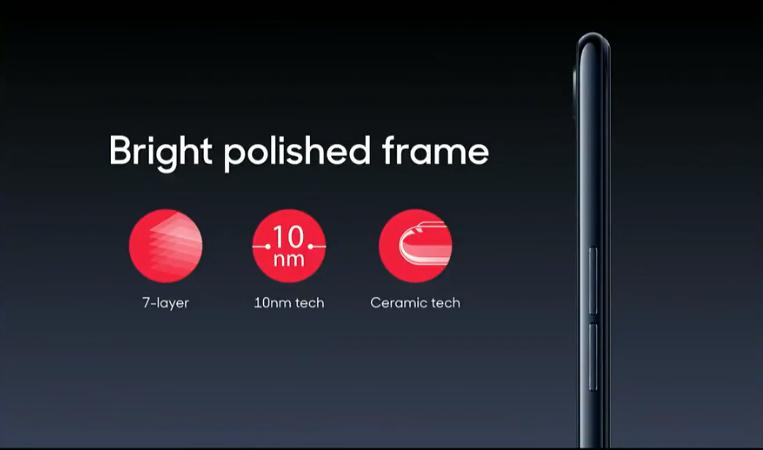 Talking of the built, the company states that the smartphone has been tested in extreme cold and hot conditions. Also, it has been drop tested, rain-tested so that it performs the same even if it faces harsh conditions…
Display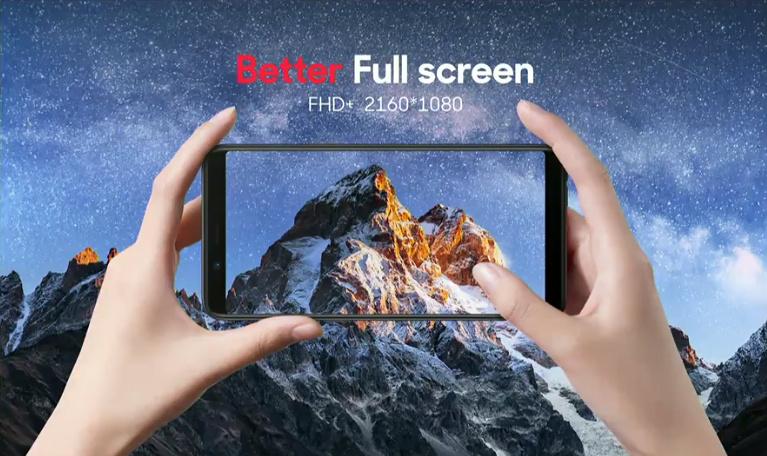 The Real Me 1 boasts of a 6 inch 2160*1080 i.e FHD+ full view immersive display. That's the same kind of display that Oppo's other smartphones like F5, F5 Youth, and F7 have…
Surprised? Well, don't get because a lot more is there to know for you. The screen is made by Gorilla Glass 5( as seen on other F series smartphones). It has the 18:9 aspect ratio screen and covers 84.8% of the smartphone.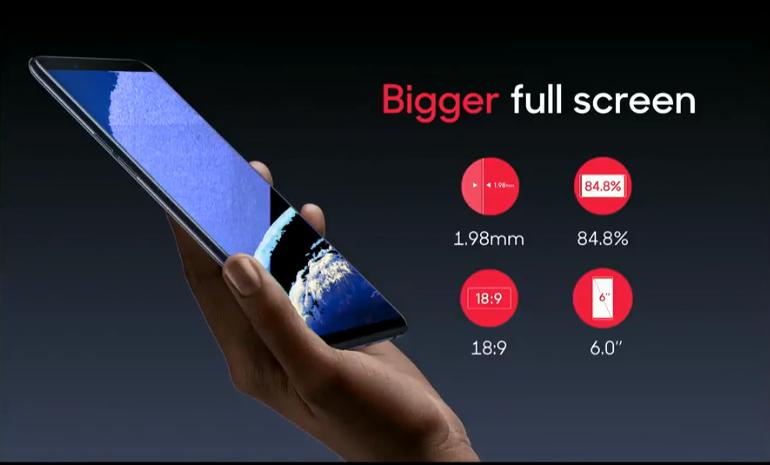 Camera
Yes, this section is all that truly matters buyers right? So, Oppo, the global camera smartphone brand kept no disappointment for you in this section as well…
Well, Real Me 1 packs the 13MP rear camera which is capable to take great pics truly just because of the AI on board…You may ask me that's too low and there's no secondary camera so, how this gonna take portrait shots?
If you just know that 2 camera is ultimate for clicking good bokeh shots, then you are wrong…I am using Oppo A83 which packs the same camera, speaking honestly it takes portrait shots quite well in comparison with Redmi Note 5 Pro…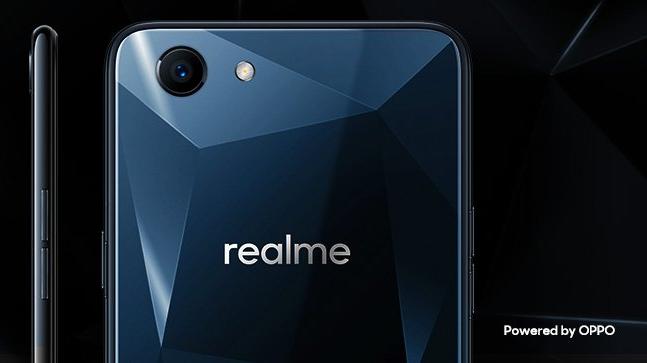 The 5P rear lens and the depth mode makes it click stunning photos with absolute details. The power-packed software and AI makes the smartphone a hell lot intelligent in taking pics…
Talking about the front camera, Real Me is far more superior just with the AI Beauty Recognition and AR stickers…You can't challenge a global leader of selfie camera smartphones…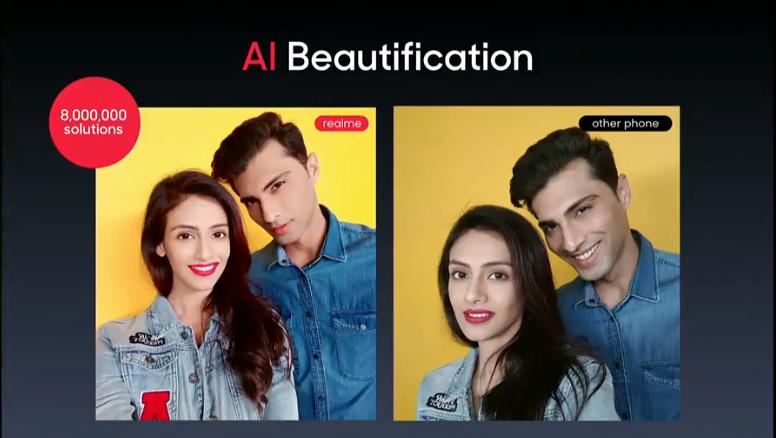 Though it has the only 8MP for the front bearer…But speaking truly I use my 8MP shooter on Oppo A83 to take selfies which perform far better than Redmi Note 5 Pro's 20MP camera. This just because of the AI onboard and intelligent software…
You can't challenge Real Me 1's camera at all especially at such price offering…
Performance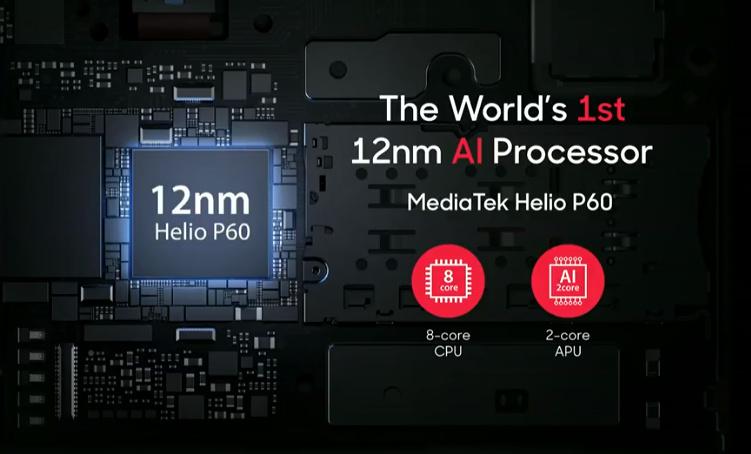 Well, Real Me 1 boats of Helio P60 chipset that is being used in all of the Oppo's smartphones…It has 8 core CPU and 2 AI cores. Also, the Helio P60 chipsets have the 12nm architecture which has immense mobile computing power. The same architecture is followed by desktop and laptop processors such as in Ryzen 2.0…
It has a power-packed performance in respects to gaming and day-to-day tasks. With the AI intelligent processor other smart tasks are easily managed by the mobile itself, like AI battery management, AI beautification and what not…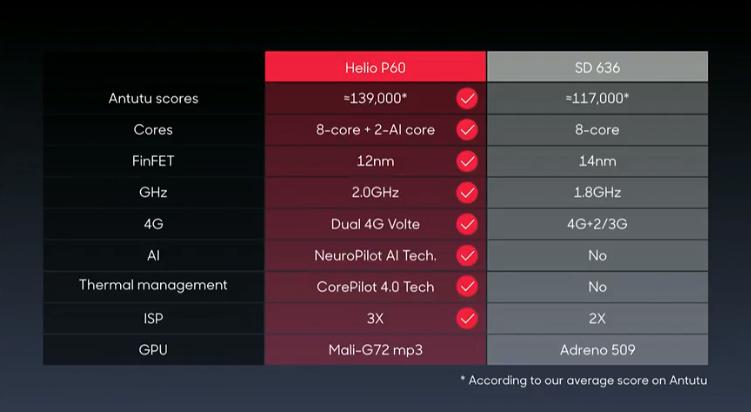 Comparing with its current opponent the Snapdragon 636, it performs really well just because of the AI smart cores within. On my Oppo A83, I get good performance especially when gaming and daily life tasks come into consideration…
Truly Real Me 1 won't let you down if performance matters you the most. With 3GB, 4GB and 6GB versions of RAM I don't think it will face lagging and heating issues at all…
Software & Battery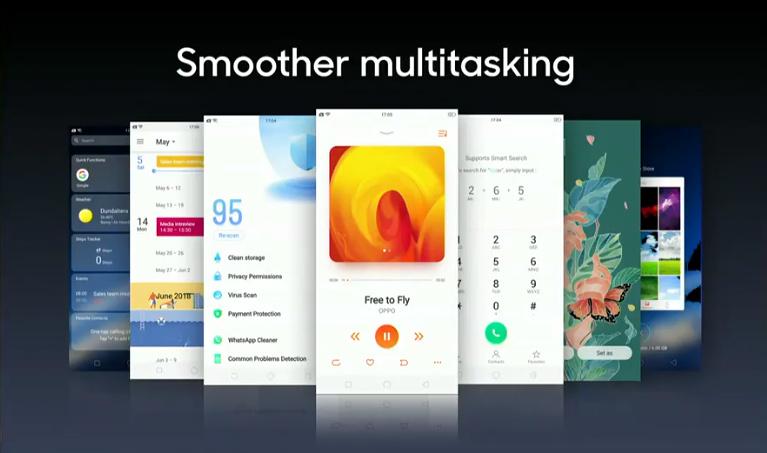 Real Me 1 features the latest Color OS 5, which you get in Oppo F7. It is based on Android Oreo 8.1 and packs a lot of AI features that make your daily tasks smoother than ever…
The AI board feature gathers all your activities and makes a to-do and reminder list for you all at one place. It also senses your interests and gives news on basis of that. Which is cool isn't it?
The smartphone offers a ton of themes and customizations so that you don't get bored. Real Me has embedded a special Indian theme for you to enjoy…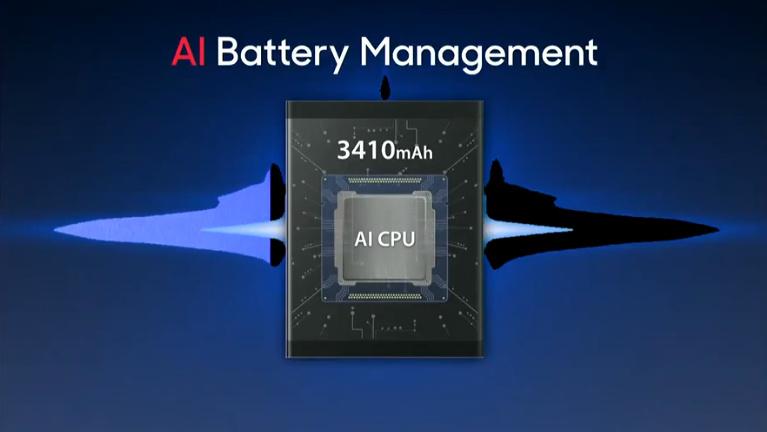 The phone houses a 3,410mAh battery with AI battery management in it. It helps to extend your battery life a lot. I am sure it will give you 1 and a half to 2 days battery life easily. Due to the AI, it has a good speed in its charging time too…
Facial unlock & AI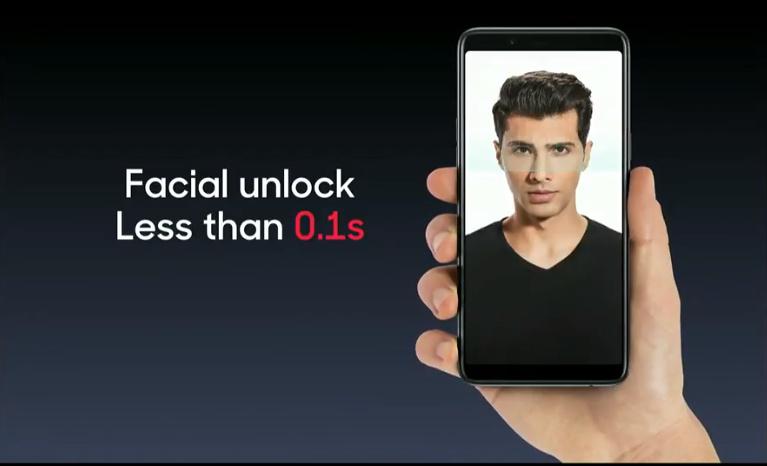 The smartphone packs a 0.1s fast Facial Unlock feature that is just awesome. Having used the facial unlock on my Oppo A83, I have become a fan of this feature.
AI or Artificial Intelligence, the hot cake feature demanded nowadays in every sector is just all over this smartphone. From Battery Management to Software customizations or from Camera to other cool kinds of stuff like AR stickers AI is tangled all over the Real Me 1…
Check out: Lava Z50 with Android Go Released effectively at Rs.2,400
Other Features
The Real Me 1 features dual 4G Volte sim cards and an expandable memory slot up to 256GB…The space offered by the ROMs are great especially the 128GB ROM version…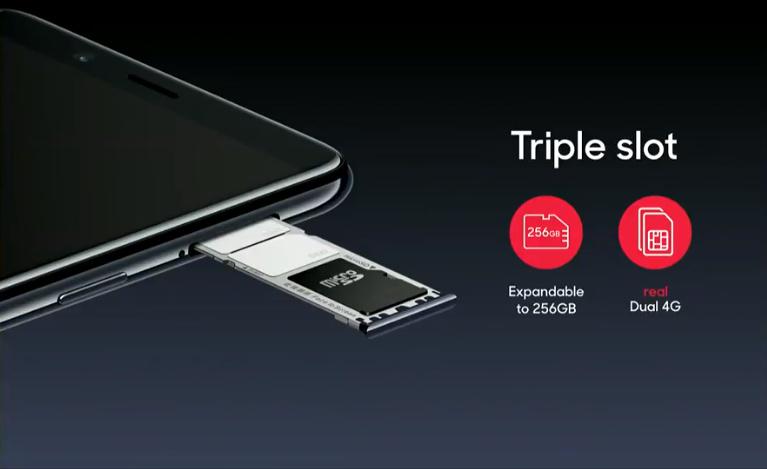 Prices & Offers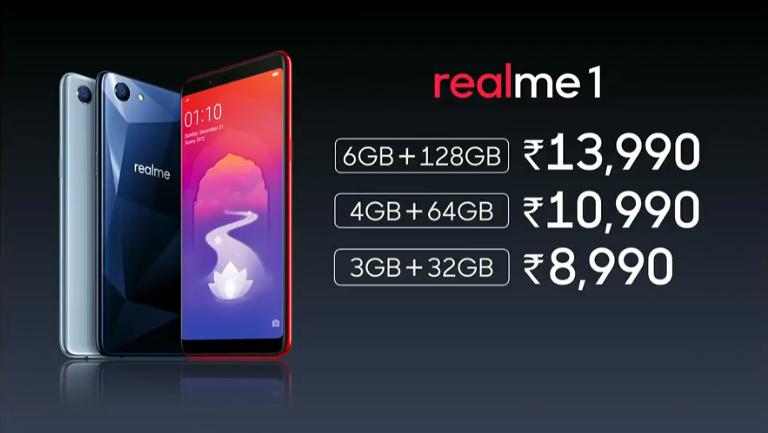 Now, this section amazed me a lot during launch. Well, it's hugely because of the specs that it offers I was sure it could be around Rs11k for the base one and up to Rs.16k to 17k for the highest…
To my surprise, the 6GB+128GB version is priced at Rs 13,990…Can you imagine 6 gigs of RAM at just Rs.14k?
It will also be offered in two additional variants, 3GB + 32GB and 4GB + 64GB that are priced at Rs 8,990 and Rs 10,990, respectively.
Jio has tied in hands with Real Me and is offering additional benefits of about Rs.4850…This is not all SBI card users will also get extra 5% cashback on this smartphone.
Also, No Cost EMI options will be available on Amazon too…
The phone will be sold exclusively on Amazon India with the first flash sale on May 25 from 12 pm.
Redmi vs Real Me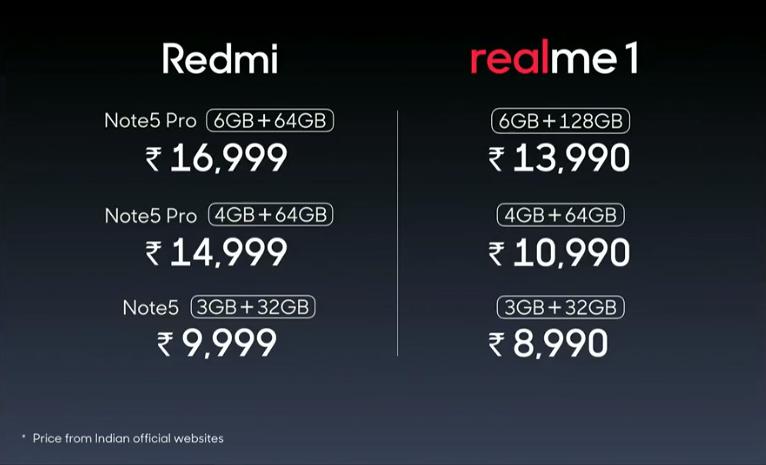 This battle will be interesting to see though. Oppo now with Real Me is set to focus on sales and marketing via online. They are to offer better specs at lower prices with good quality to customers, which was the motto of Redmi…
I am amazed to see such cheap pricing of the Real Me 1 especially due to its quality offerings and price…Real Me directly competes with Redmi for a greater amount of market share.
To me, such competition is a healthy one because in from of this customers will get far better products at an affordable price tag.
So, gear up Redmi, your worthy competitor is here…
Verdict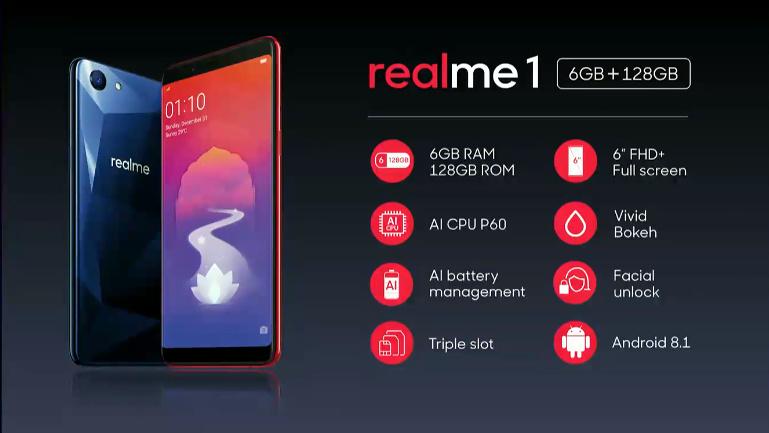 Real Me 1 is a worthy competitor to Redmi's Note 5 series and the Redmi 5…The design, camera, battery and AI features make the smartphone absolutely modern and sexy…
Not to forget to mention the software experience is a superb one especially the Color OS 5 that is based on Android Oreo 8.1...Color OS 5 is a lot more ahead of MIUI 9 and has loads of AI features…
At an affordable price range, OPPO has taken a good initiative to target the "true Indian customers". Previously as I mentioned OPPO is now targetting youths of India, designing a classy smartphone and putting all modern features that a smartphone should have…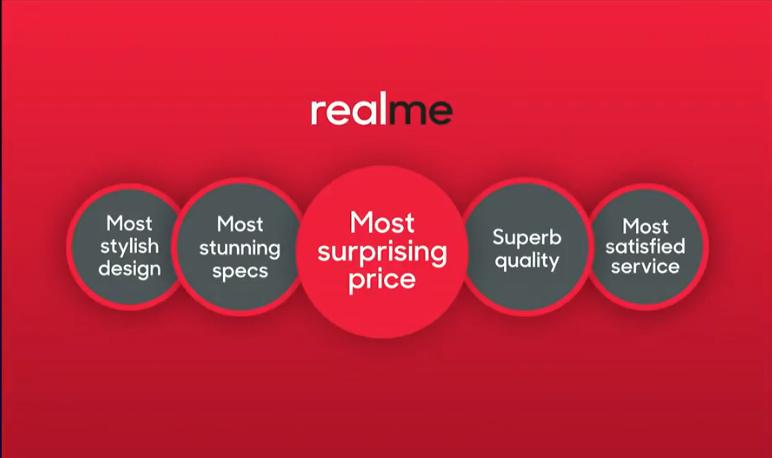 Realme CEO Madhav Seth is looking to capture around 20-30 percent market share in the online industry in the long-term.
With a great range of service centers, OPPO Akka Real Me is way lot ahead in terms of service too…
To wrap up all Real Me's tag of "Power meets Style" is rightly justified with the new Real Me 1…
Check out: 6th Gen iPad(2018): A Budget iPad Pro with Apple Pencil
This smartphone is a true "baap of all budget smartphones"
TechnoSporst- stay UPDATED 🙂