Tech giant AMD plans to launch their new 7nm Vega GPU by the end of 2018 with a lower price than RTX 2080Ti
AMD has been amazing us since the launch of their record-breaking Ryzen processor. They have given a very tough competition to Intel with Ryzen CPUs.
Back in 2017, they launched the Vega 56 & Vega 64 GPUs that was affordable in budget and value for money. Though they could not beat NVIDIA, still in the price range Vega GPUs have impressed all of us.
It is speculated that AMD is working on launching another record-breaking GPU by the end of this year. Following their previously told roadmap, by this year, AMD will launch the powerful Vega GPU based on "7nm architecture".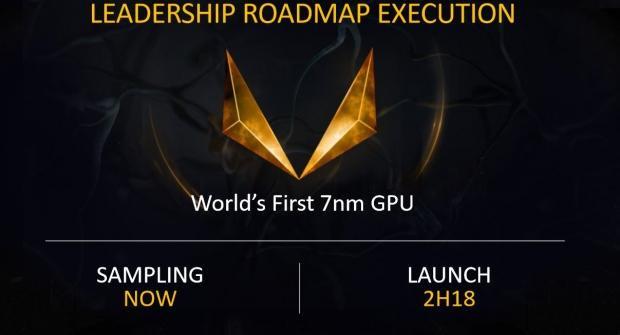 The launch of new 7nm Vega GPUs
Back at Computex 2018, AMD's CEO Dr.Lisa Su told us that AMD is on a way to launch their 7nm Vega GPU. She also showed us a prototype of the new GPUs.
Recently Dr.Lisa Su has told in an interview that AMD is on track to launch the world's first 7nm graphics cards this year. The world's first 7nm CPUs, built on the company's next generation Zen 2 x86 64-bit core, will be available to customers from the beginning of 2019.

AMD's long-time manufacturing partner GlobalFoundries has already dropped out of the race for bleeding-edge manufacturing nodes. And now with Taiwanese foundry, TSMC we can expect AMD's major 7nm products to be fabbed out of TSMC.
Though with a major change in Foundry, AMD seems stable and their plans remain unchanged. AMD's 7nm Vega GPU has been successfully taped out, and it is currently sampling among AMD's customers with a commercial launch towards the end of this year.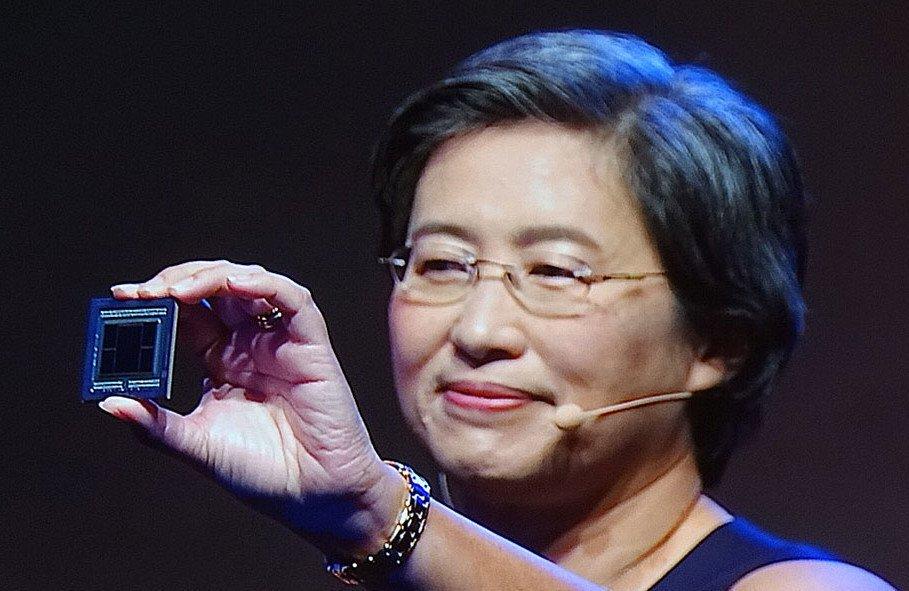 In 2019, AMD intends to release its CPUs featuring its Zen 2 micro-architecture. These processors will also be fabbed by TSMC Foundry and the chip designer has already received the first working silicon
"AMD's next major milestone is the introduction of our upcoming 7nm product portfolio, including the initial products with our second generation "Zen 2" CPU core and our new "Navi" GPU architecture. We have already taped out multiple 7nm products at TSMC, including our first 7nm GPU planned to launch later this year and our first 7nm server CPU that we plan to launch in 2019″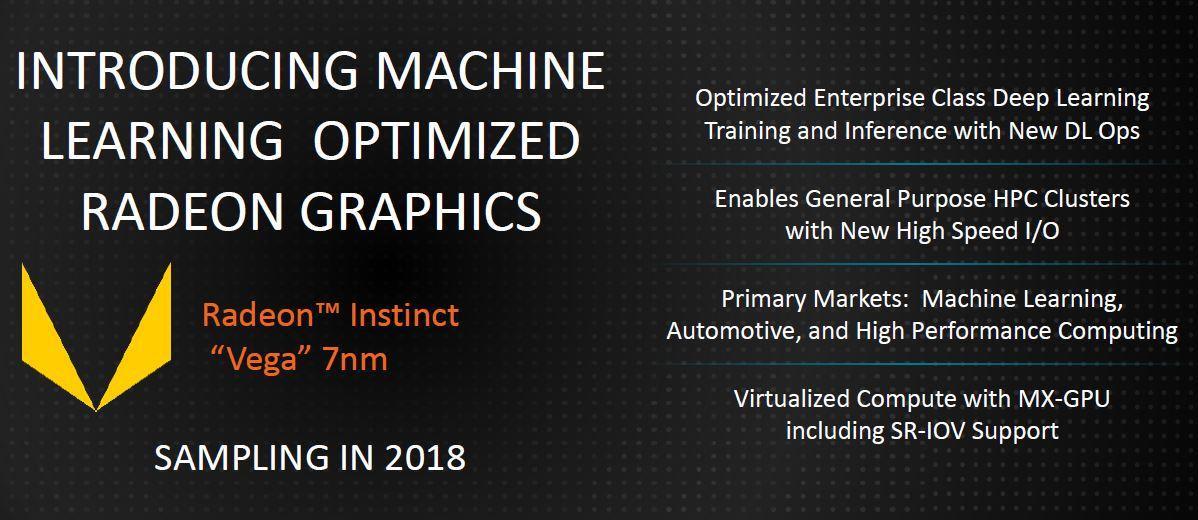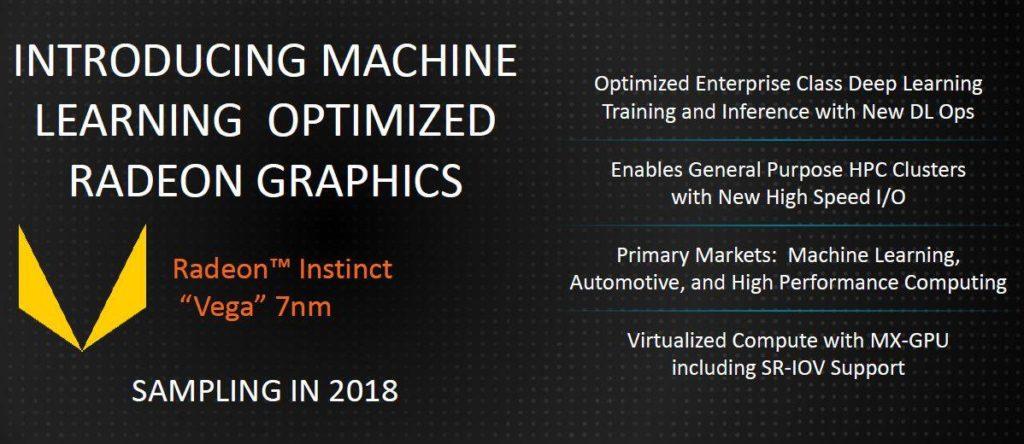 Performance of 7nm Vega GPUs
This 7nm architecture will give a performance boost of about 1.25x from the newly launched NVIDIA's Turing architecture. The size of this 7nm Vega GPU will be half as that of new NVIDIA RTX GPUs.
The new Vega GPU supports intrinsic AI instructions and features four HBM2 8GB stacks running across a 4096-bit memory interface for a total of 32GB vRAM. Also, this GPUs will support the Ray Tracing API that has originally been developed by Microsoft. This will increase the quality and productivity of these GPUs as well.
Due to the latest 7nm architecture, you could reasonably expect around one terabyte/s of memory bandwidth, higher clock speeds and significantly better power efficiency. Even it is rumoured that this GPUs could have an unbelievable 20.9 TFLOPS of graphics. Even these cards will be as small as 336mm², on the other hand, the latest RTX graphics cards have a size of 754mm².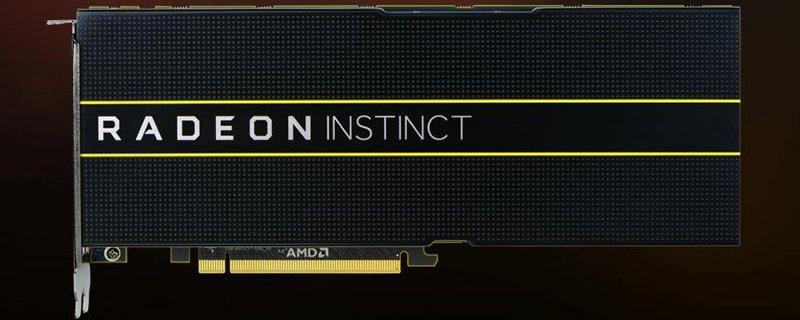 The new 7nm Vega 20 GPU is allegedly to be 25% ahead of NVIDIA's monstrous RTX graphics cards. At the Computex 2018, CEO Dr.Lisa Su also mentioned that they will bring special graphics cards for gamers. So, by the end of 2018, you can expect a great AMD graphics card that will be an all-rounder and a more budget-friendly.
Maybe because of AMD's 7nm GPU, NVIDIA has rushed to introduce their RTX cards based on 12nm architecture. We expect AMD to announce their new Vega 20 GPU by the end of 2018 and introduce them to the market at CES 2019. At CES 2019, Dr.Lisa Su will give her keynote that may feature some more new product launches including the new 7nm EPYC processors.
So, AMD fans what do you say? Well, if you are planning for an RTX graphics card, we suggest you wait for a month or so because the beast from the Red team is yet to come.
Do check out: Huawei announces world's first 7nm Kirin 980 chipset
TechnoSports-stay UPDATED 🙂