- Advertisement -
Apple launched its much-awaited own silicon chip for its Macs for the first time, and we are already amazed by its CPU and GPU performance via the leaked MacBook benchmarks. So, Geekbench has given us another interesting performance leak of the new M1 chip but running on a Mac mini.
It makes more sense to buy a Mac mini this time as its cheaper this time but far more powerful than before. With a cooling fan, it could practically crank up more performance out of sleek and small design of it.
So, if you are someone who has been waiting for the new Mac mini with Apple M1 chip, then you'll be surprised to know that this chip on such a small mini-computer can deliver performance that competes against the newest AMD Ryzen 5000 series processors while shredding Intel CPUs to dust under a lower TDP.
- Advertisement -
The recent leak of the Apple M1 chip on a fanless MacBook Air shows a Geekbench 5 listing for the M1 MacBook Air saying the new Apple Silicon is faster than an 8-core Intel Core i9-9880H found on a 16-inch MacBook Pro. This remains the case for a wide range of new Geekbench listings of the new Mac mini.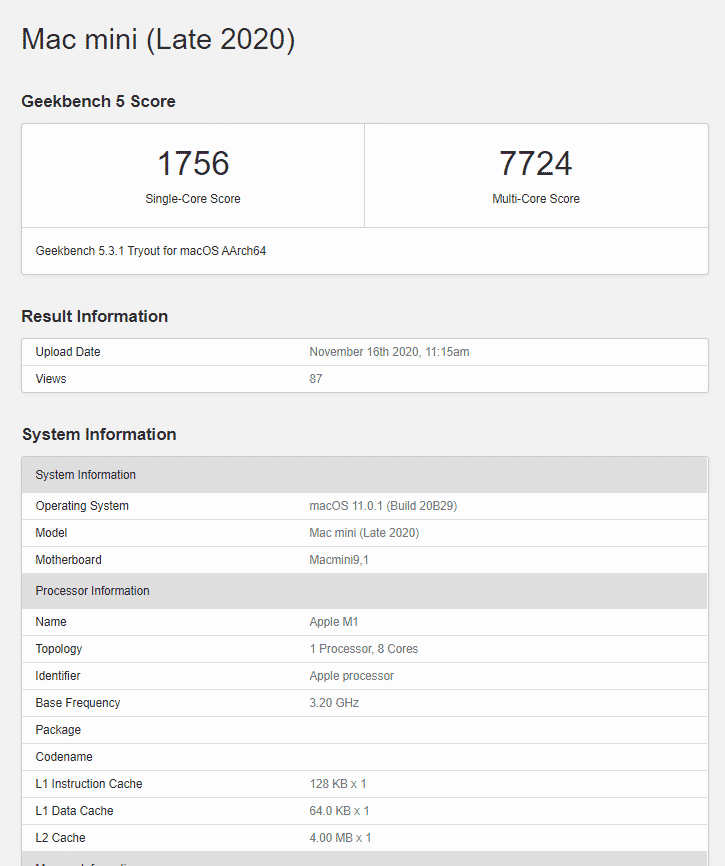 We will focus on the highest score listing of the new Mac mini that shows the new 8-core CPU scoring 1756 points on single-core and 7724 points on multi-core. This single-core score puts the new Apple M1 chip in line with the new overclocked Ryzen 5000 series processors, check out the comparison from here.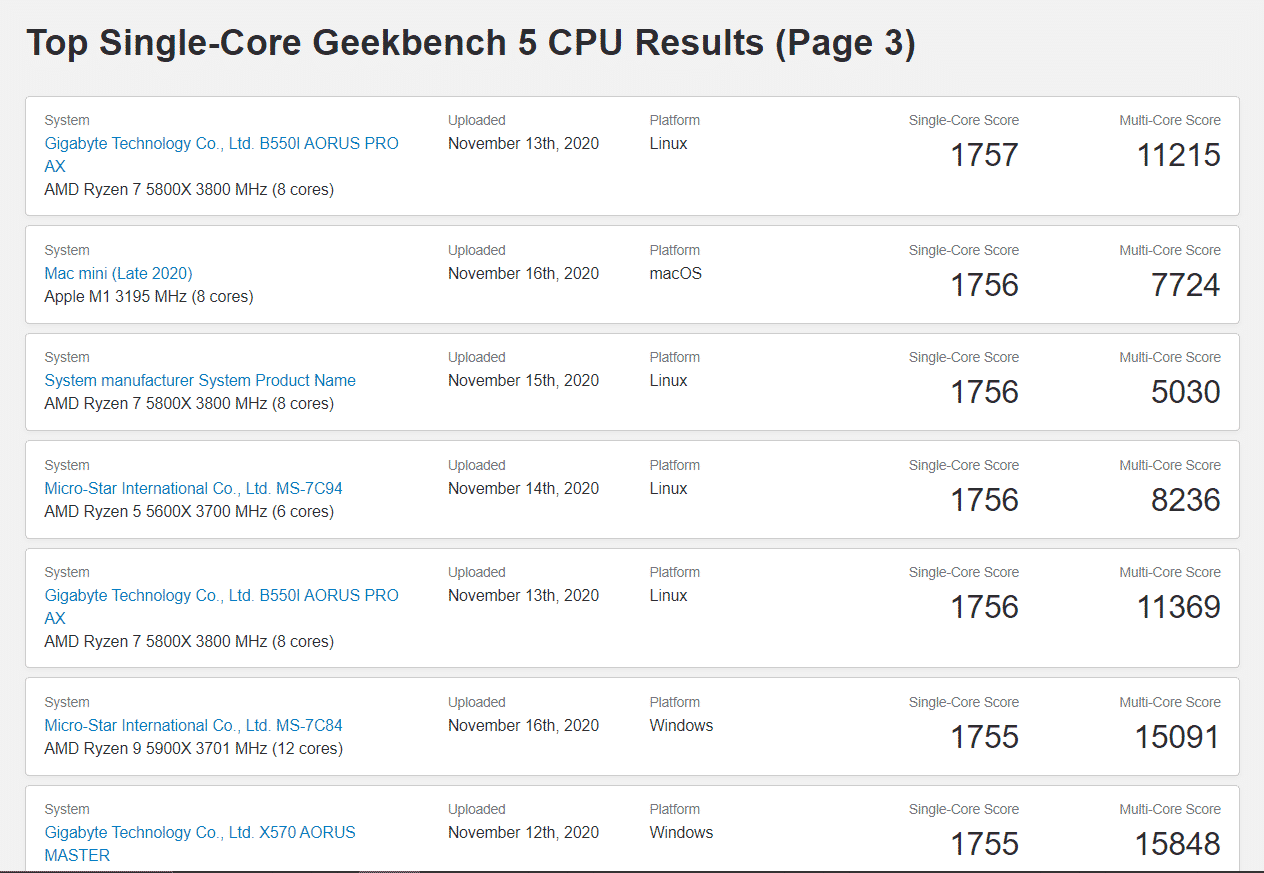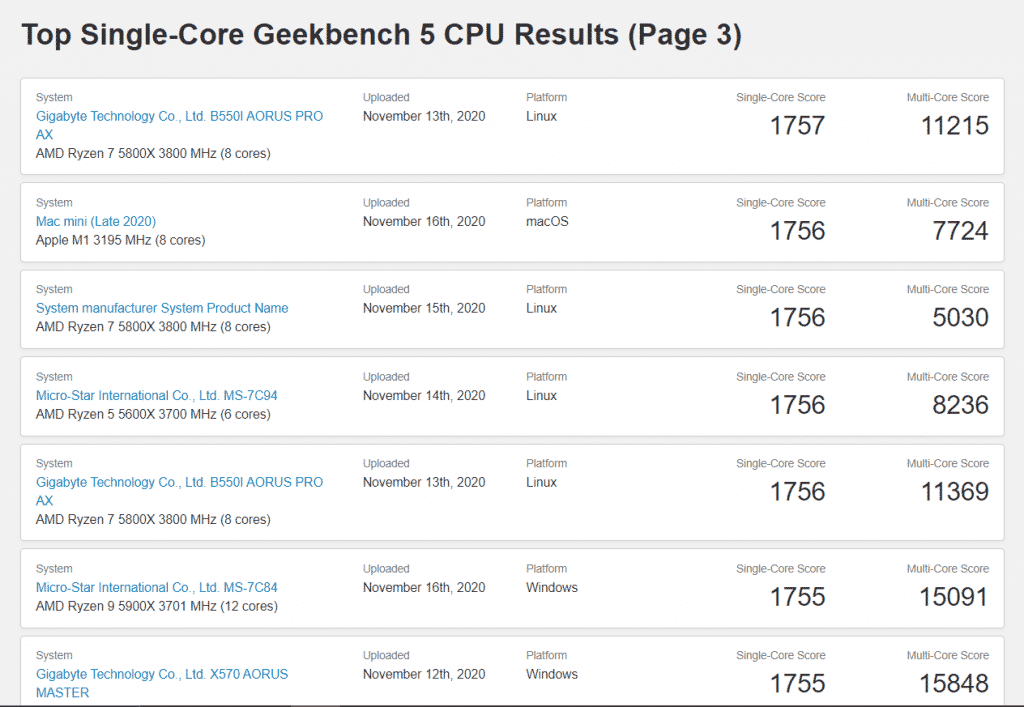 This is an incredible feat because the new Apple M1 chip takes much less power than even AMD's efficient Zen 3 based CPUs, which makes the new Mac mini at $699 more valuable at its price.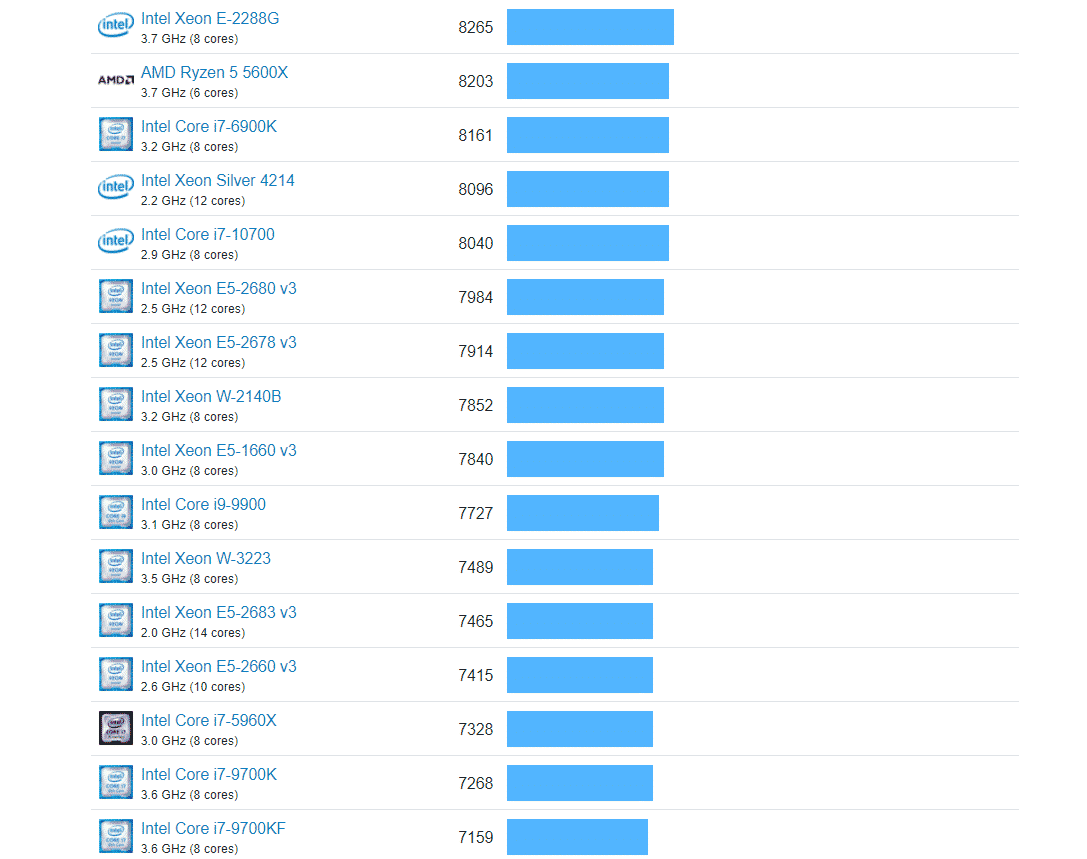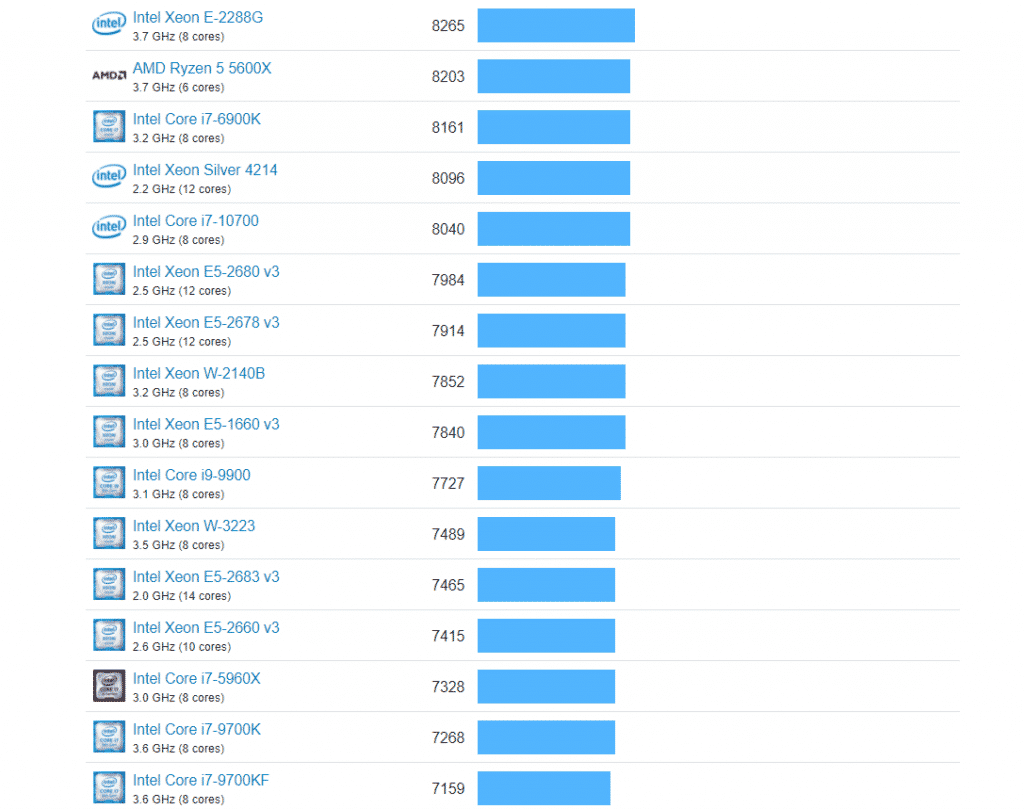 - Advertisement -
If you carefully compare the multi-core score of the M1 chip on the Mac mini, i.e., 7724 points, makes it on par with the Core i9-9900 and even more powerful than a desktop Core i7-9700K; however, fails to beat the newer Core i7-10700 or even the Ryzen 5 5600X.
The new 5nm chip's efficiency and performance are evident, and Apple has indeed made great SoC in its first attempt. Also, do note the benchmark was with the 8GB unified memory variant, so you can imagine what Apple has made in such a small chassis; definitely get hold of the new Mac mini this time:
Do check out:
- Advertisement -
😎TechnoSports-stay UPDATED😎
- Advertisement -