- Advertisement -
When Apple launched its new M1 chip, which is the first 5nm chip on a Mac, we had a lot of excitement, coming directly from the performance figures shown by Apple. However, Apple never did really refer to which CPU or GPU it was comparing to or the laptop it was referring to.
This again raised a lot of questions in the tech community, but, we did really receive an idea of the CPU performance through the leaked Geekbench score, which proves the base MacBook Air variant is more powerful than a MacBook Pro 16 with a Core i9-9980H in it.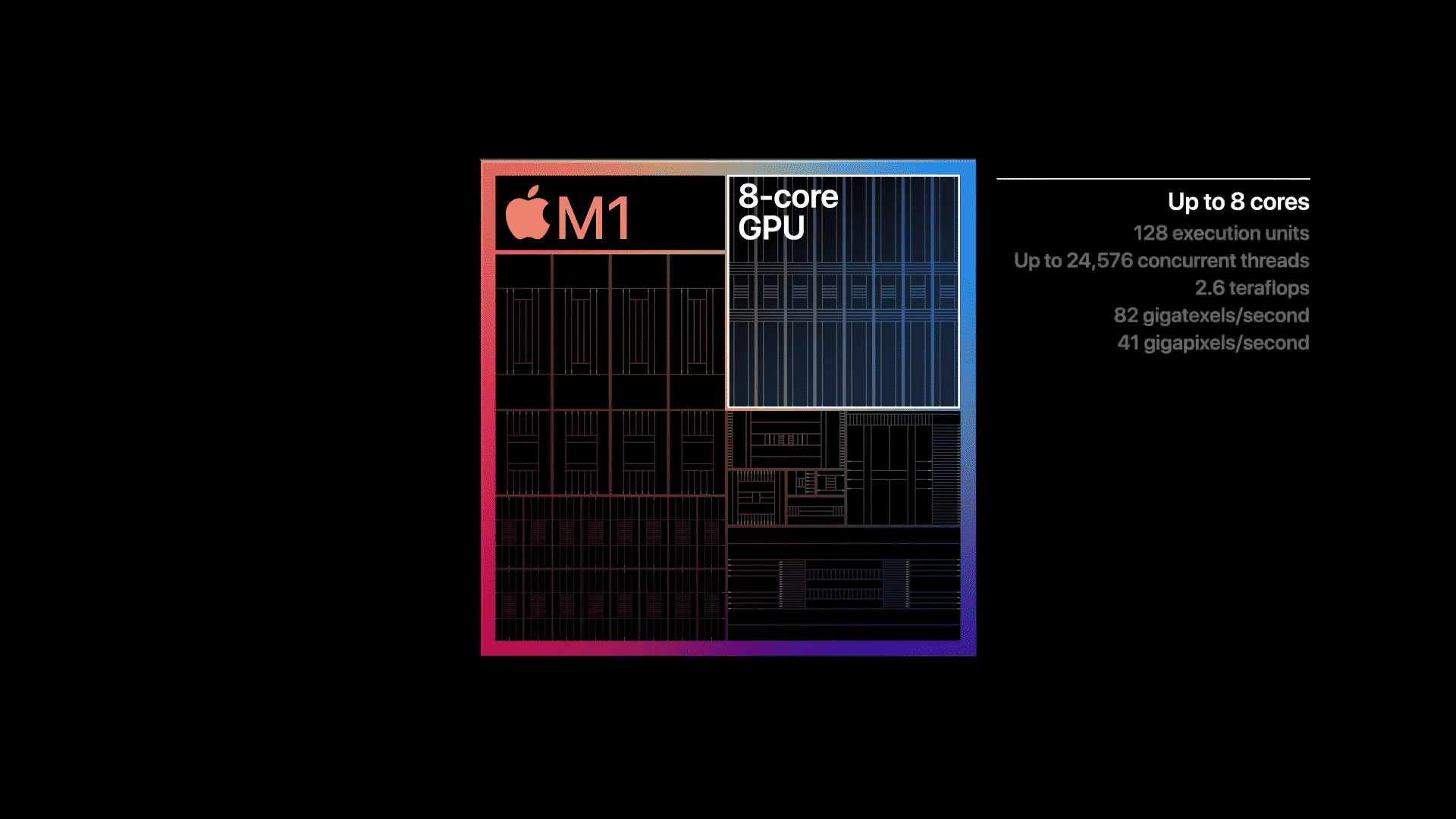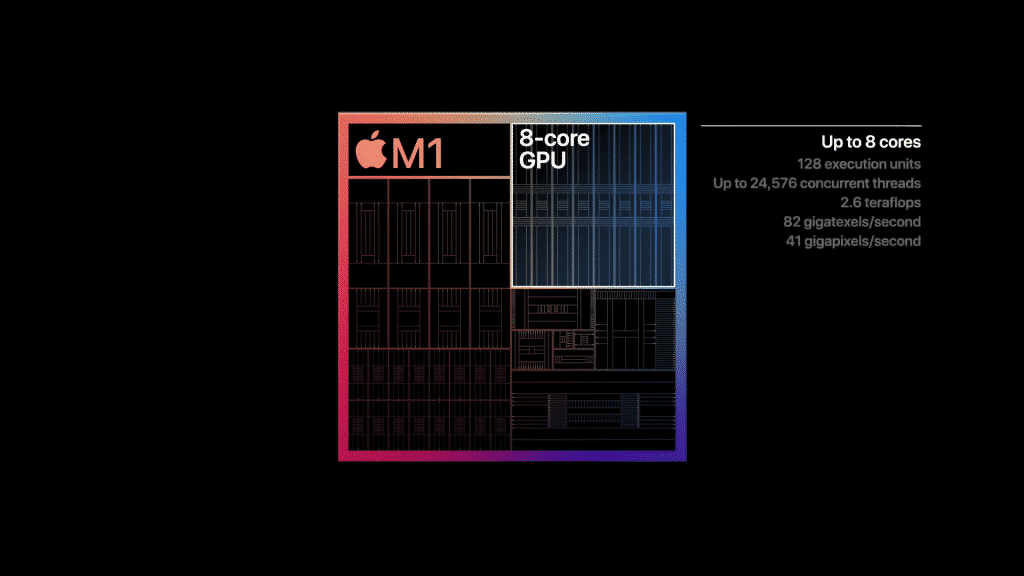 Thanks to Geekbench again, we now get an idea of the laptop's GPU performance as well. Apple has used an 8-core GPU that promises the best-integrated graphics performance in the industry. It comes with 128 execution units, running up to 24,576 concurrent threads, delivering 2.6 teraflops of graphics performance.
- Advertisement -
Apple does claim its new M1 chip to deliver the best-in-class integrated graphics that let you edit 4K videos and use heavy applications like Adobe Premiere Pro, Photoshop, Final Cut Pro at highest resolutions, and support for 6K displays, media encoding, and decoding engines, and whatnot.
This has raised many expectations from Apple's new tiny chip, but how does it perform in the real world? Thanks to the new leak, we see the internal GPU of the M1 chip posting 18,656 points on OpenCL.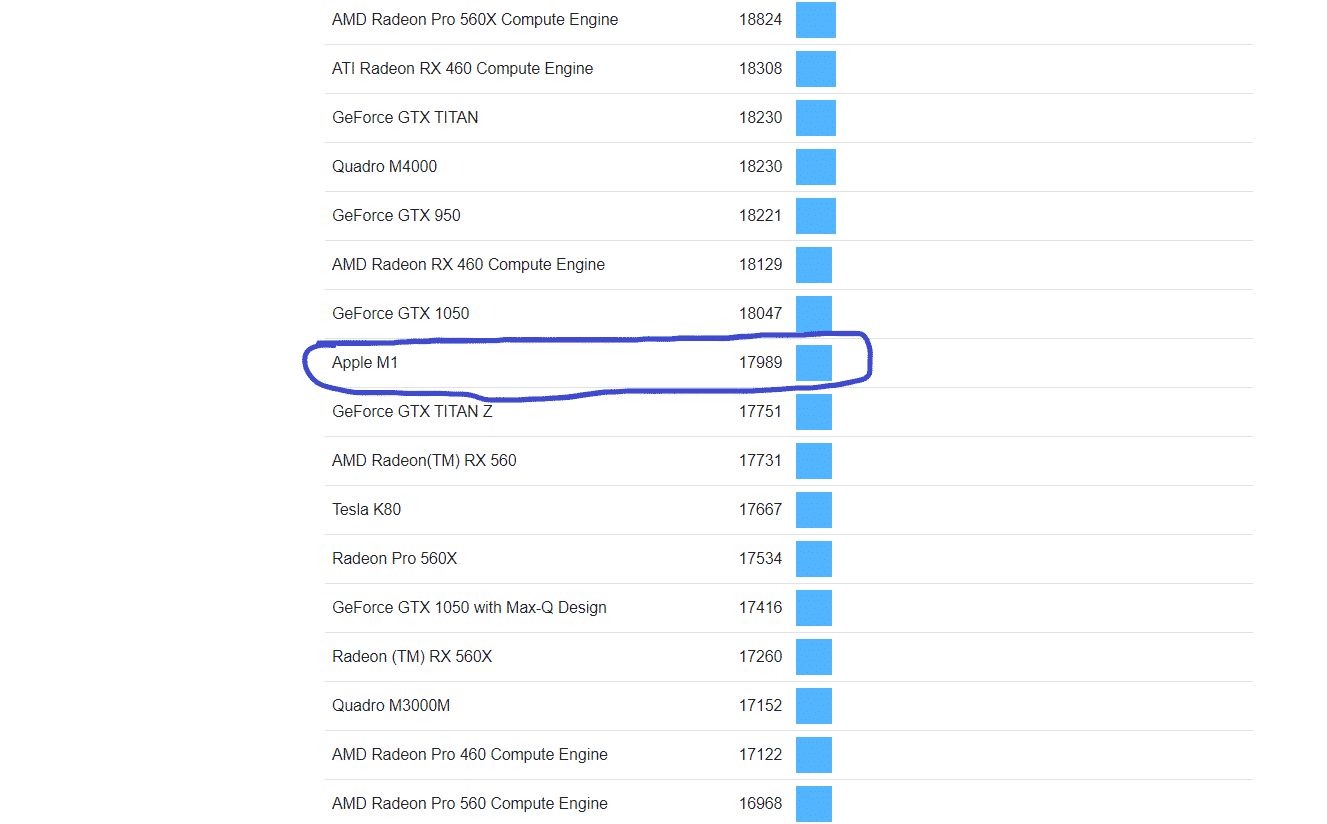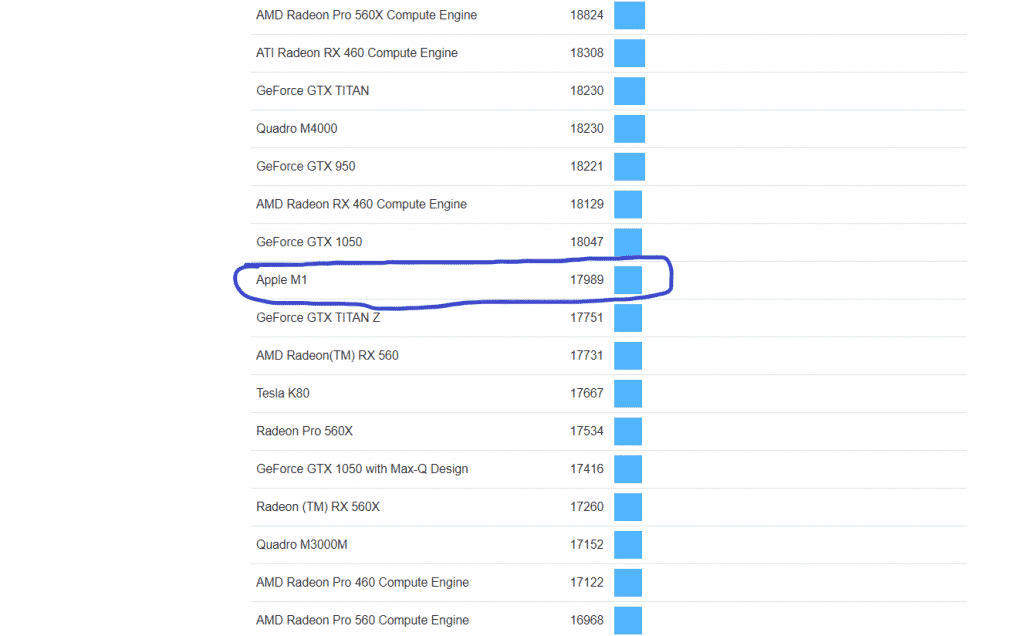 As we see in the charts, the Apple M1 chip will give almost a GeForce GTX 1050 desktop GPU level performance. This should be great enough for a lot of people because this is the performance of integrated graphics.
- Advertisement -
Also, paired with Apple's 16-core Neural engine, the Apple M1 chip should give a good overall performance for daily usage, be it heavy productivity tasks or normal workloads. It will be interesting to see how the new Apple Macs perform in real-world applications in the coming days.
Do check out:
😎TechnoSports-stay UPDATED😎
- Advertisement -