Extreme Player at Bilibili has leaked the first gaming and synthetic performance scores for Intel's Core i9-13900K Raptor Lake 5.5 GHz CPU (via HXL). Using an 8 P-Core and 16 E-Core arrangement, the Intel Core i9-13900K Raptor Lake CPU examined in the leaked benchmarks is a QS sample with 24 cores and 32 threads.
A total of 68 MB of "Smart Cache" are carried by the CPU in the form of a combined 36 MB of L3 cache and 32 MB of L2 cache. Additionally, it has an MTP of about 250W and a base (PL1) TDP of 125W.
This chip has the same 3.0 GHz base and 5.5 GHz boost clocks as the benchmarks released before by the same leaker. It is anticipated that the final chip will achieve single-core boost clocks of up to 5.7–5.8 GHz, however, this won't be known for sure until the final version hits the market. Different games were used to test the gaming performance at resolutions of 2160p, 1440p, and 1080p.
The Intel Core i9-13900K Raptor Lake CPU appears to operate on par with its Core i9-12900K Alder Lake predecessors on average across all three resolutions.
The chip has only shown significant benefits in a select few instances. In other games, including PUBG and Forza Horizon 5, the minimum frame rate has increased by about 25 to 30 percent, and in Red Dead Redemption 2, the increase has reached 70 to 80 percent.
Similar results were seen with the AMD Ryzen 7 5800X3D, which showed an increase in minimum frame rates as well as an increase in average performance thanks to its additional 3D V-Cache. In contrast to the Raptor Lake cache boost, the Ryzen 7 5800X3D had a significantly larger cache size (vs Alder Lake CPUs).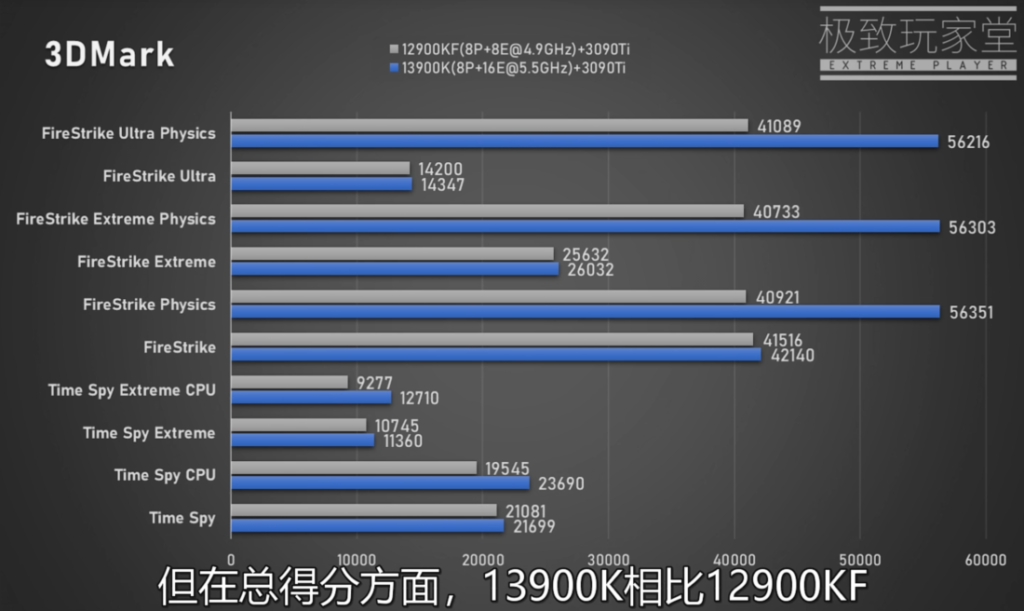 The power consumption numbers provide an interesting comparison, with the Intel Core i9-13900K using up to 52% more power in games than the Core i9-12900K and using 20% more power on average across all three resolutions tested. This implies that even in games, the next-generation Raptor Lake CPU lineup will consume more power than Alder Lake.
also read:
NVIDIA Rumored to launch its GeForce RTX 4090 GPU in October