At last, Sony Pictures has dropped the official trailer of the Spider-Man: No Way Home. The trailer is just like the collaboration of the villains as there are a lot of rumours about the returning of all the past Tobey Maguire and Andrew Garfield. After watching the trailer, it seems like the first solo outing of Tom Holland.
It will be the sixth appearance in an MCU film. At some point, it seems like Holland's Spider-0man will leave the MCU, Marvel Studios. Now, this film just has picked up after the events of 2019's Spider-Man: Far From Home that has ended with Peter revealed to the world as Spider-Man by J. Jonah Jameson and framed for the killing of Mysterio.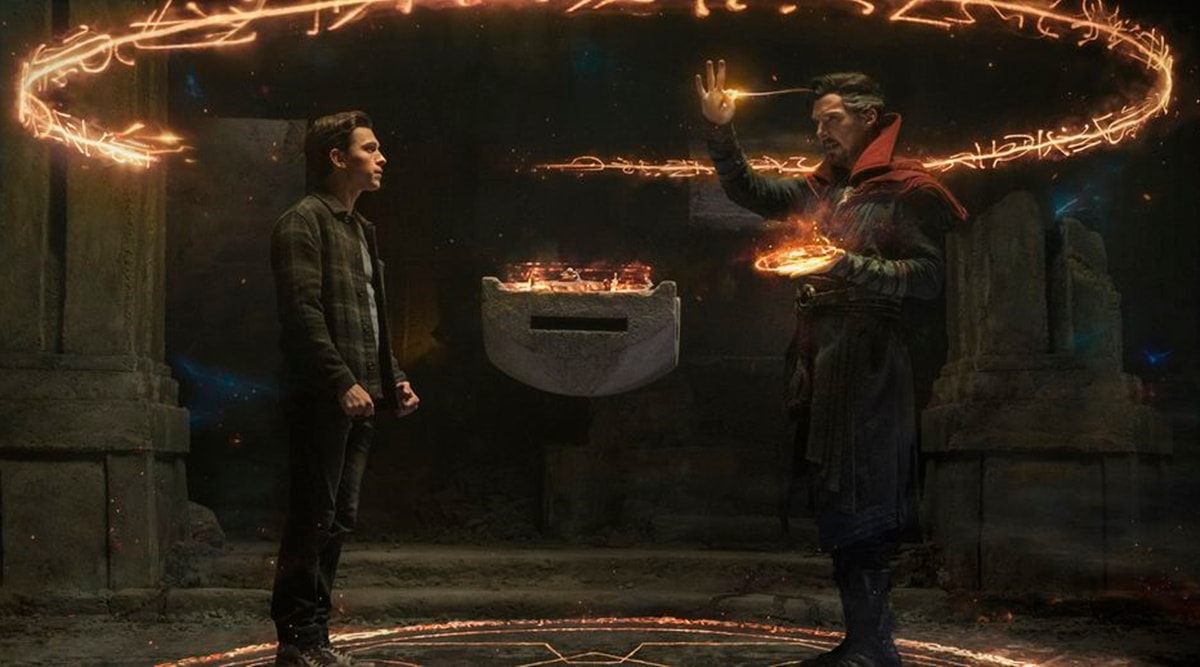 It is the second trailer of Spider-Man: No Way Home film. The film's trailer starts with the speech of Holland, "Ever since I got bit by that spider. I have only just one week, where my life just felt normal". This indicates like he wants to get back to his normal life while no one knows that he is Spider-man.
At that time, he was also meeting with his girlfriend. However, Peter comes to Doctor Strange's home, Sanctum Sanctorum, and says that while Mysterio revealed his identity, his entire life becomes screwed up. After that, he considered it, and he warned him as if he botched that spell that he has wanted each universe.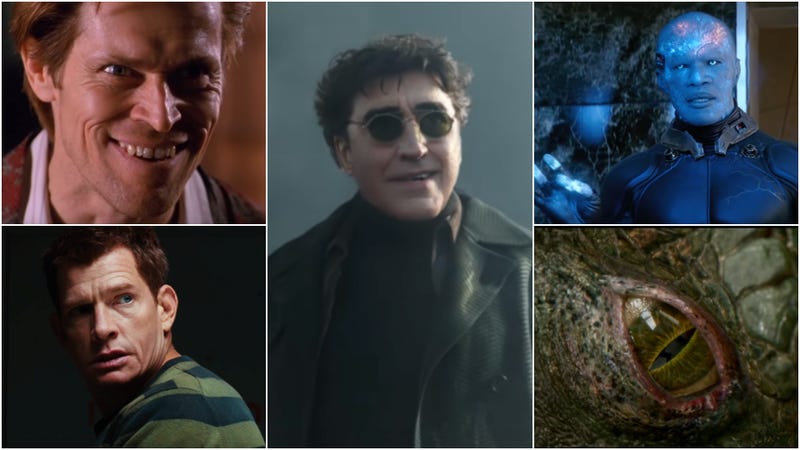 After fulfilling the wish of Peter, all the villains from multiple universes start to come in; at first, we see the entry of Green Goblin, the warmest entry provided by Octopus, came and gave a warm welcome saying, "Hello, Peter".
The battle between Octopus and Peter Parker has been started, and Octopus has got his real form, spread his long steel hand, and attacked him, and Spider-Man is dodging it very smoothly. He has caught Peter, and his mask disappears as his real face becomes revealed Octopas say that he is not the real Peter Parker.
Green Goblin has seen this time instead of his pumpkin bombs. Fox's has redesigned Electro, now who has more accurate customs like the comic, demonstrating his powers, but Sandman and Lizard have become the same as they faced off with spidey on the scaffolding structure.
We have seen a lot of looks of the villain, and also the tension has been raised between Peter and Doctor Strange as their opinion has not matched about handling the multiverse antagonists. Doctor Strange has set out the spirit of Spider-Man from his body. It is assumed that the inclusions of the villains are the exclusion of Maguire and Garfield.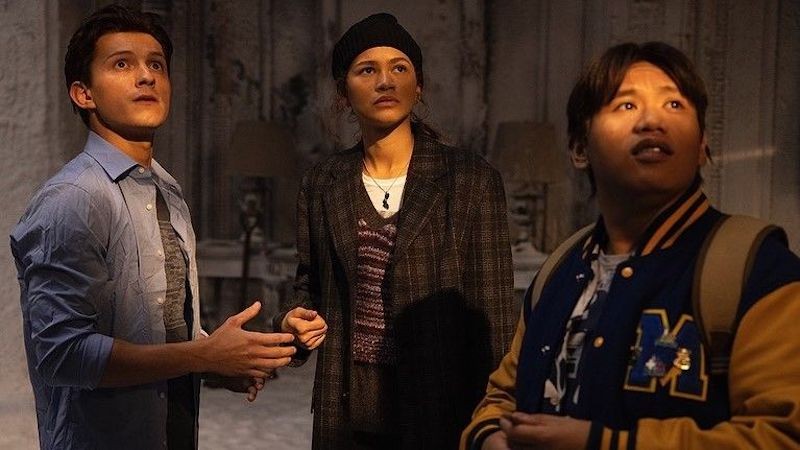 While MJ has said to Strange to solve this mess, you just replied to them to solve it themselves. Both Strange and Octopus have confirmed that all of the villains will die at the need by fighting with Spider-Man, and it is their destiny, but in the trailer, Spider-Man is literally struggling to handle all the villains.
They become more dangerous for the world, at the ending of the trailer, we see Spider-Man 's disappointment as he doesn't save the world, and that time Strange is telling the entry of something from a different universe, and he cannot stop them. It is like giving hints of the entry of other Spider-man.
It is true Holland and Garfield have denied this report, but Kevin Feige has tried to temper the hope. One thing is true as the villains are coming from multiple universes, Holland's Peter Parker will definitely need help to face down those five villains.
In this trailer, we have also seen Alfred Molina's Doc Ock and William Dafoe's Green Goblin from the trilogy of Tobey Maguire's Spider-Man and Jamie Foxx's Electro from Andrew Garfield. We will also see the past villains like Doc Ock, Sandman, and Lizard, The best friend of Peter Parker; Ned Leeds has been returned, girlfriend MJ, Aunt May, and friend  Happy Hogan.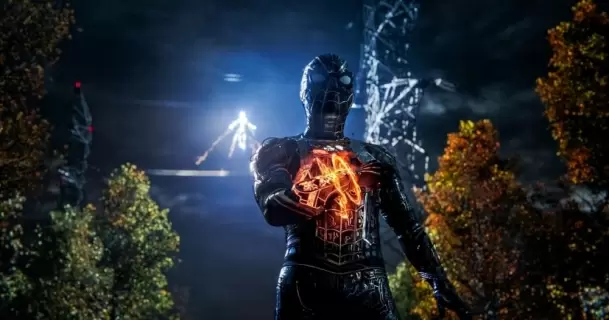 Now we have to wait for the theatre release as the world will get relief from those villains or not, and the entry of the other Spider-Man from the different universe.
In a recent interview, Watts said, "We're definitely trying to be ambitious," Holland said in the same interview, "When I was first pitched the idea, I was like, 'Wow, that would be awesome if we could pull it off… But there's just no way it's going to work," and "You're just not going to be able to get everyone to do what they need to do. It's just not going to happen.' But it did happen. And it's crazy."
After sharing the trailer, Tom Holland wrote on Instagram, "We just debuted the trailer to a theatre of fans, and the reaction was incredible. Thank you for supporting me throughout my Spider-Man career.
Your love and support continue to blow my mind, and I couldn't be more grateful. This film is for you, and I hope it brings you as much joy as it has for me. Love you guys 3000!"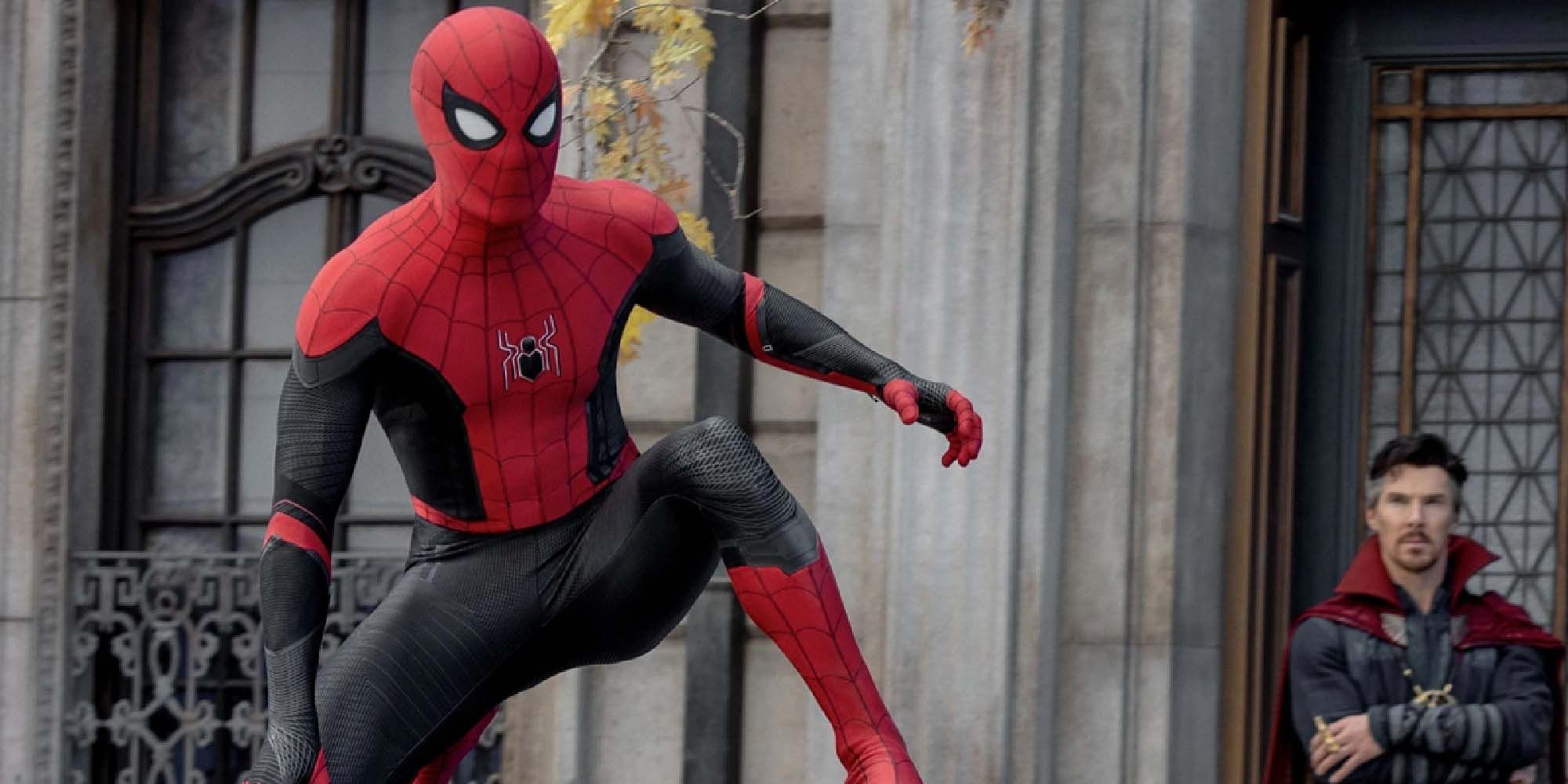 Release date
It has been confirmed that this Spider-Man No Way Home will be out on 17th December 2021 in cinemas across the world. This film will be available in four languages English, Hindi, Tamil, and Telugu.
Here is the trailer:
A big thanks for the source1, Source2, & source.
Also Read: