Apple has dominated its presence in the Smartwatch sector since its arrival and it is looking to continue to do so with the Apple Watch Series 7. The company has not revealed anything regarding the smartwatch. But all thanks to Jon Prosser for sharing some amazing renders of the upcoming Apple Watch Series 7. In his recent video, he has shared some information about this smartwatch along with the renders created in collaboration with Ian Zelbo.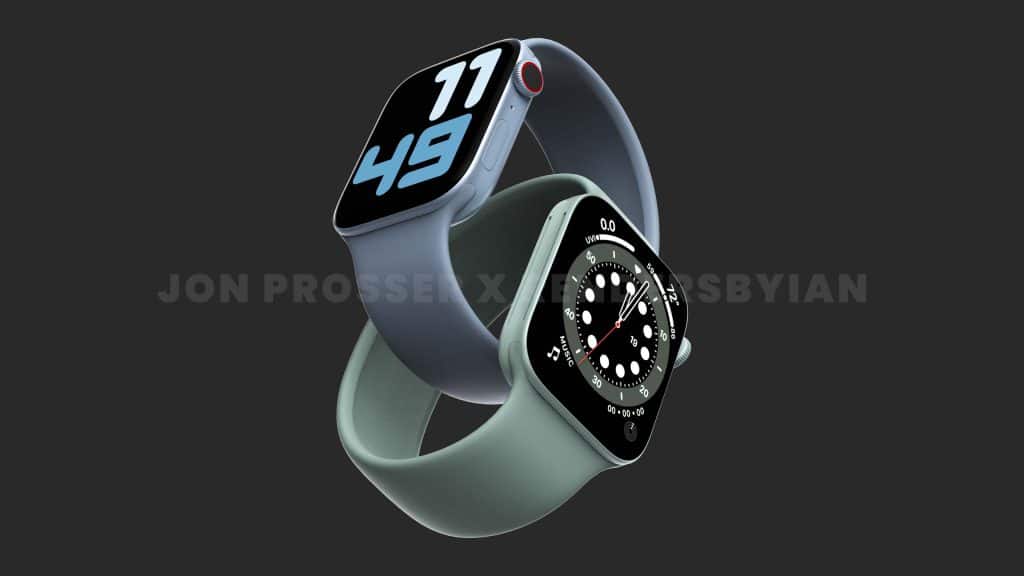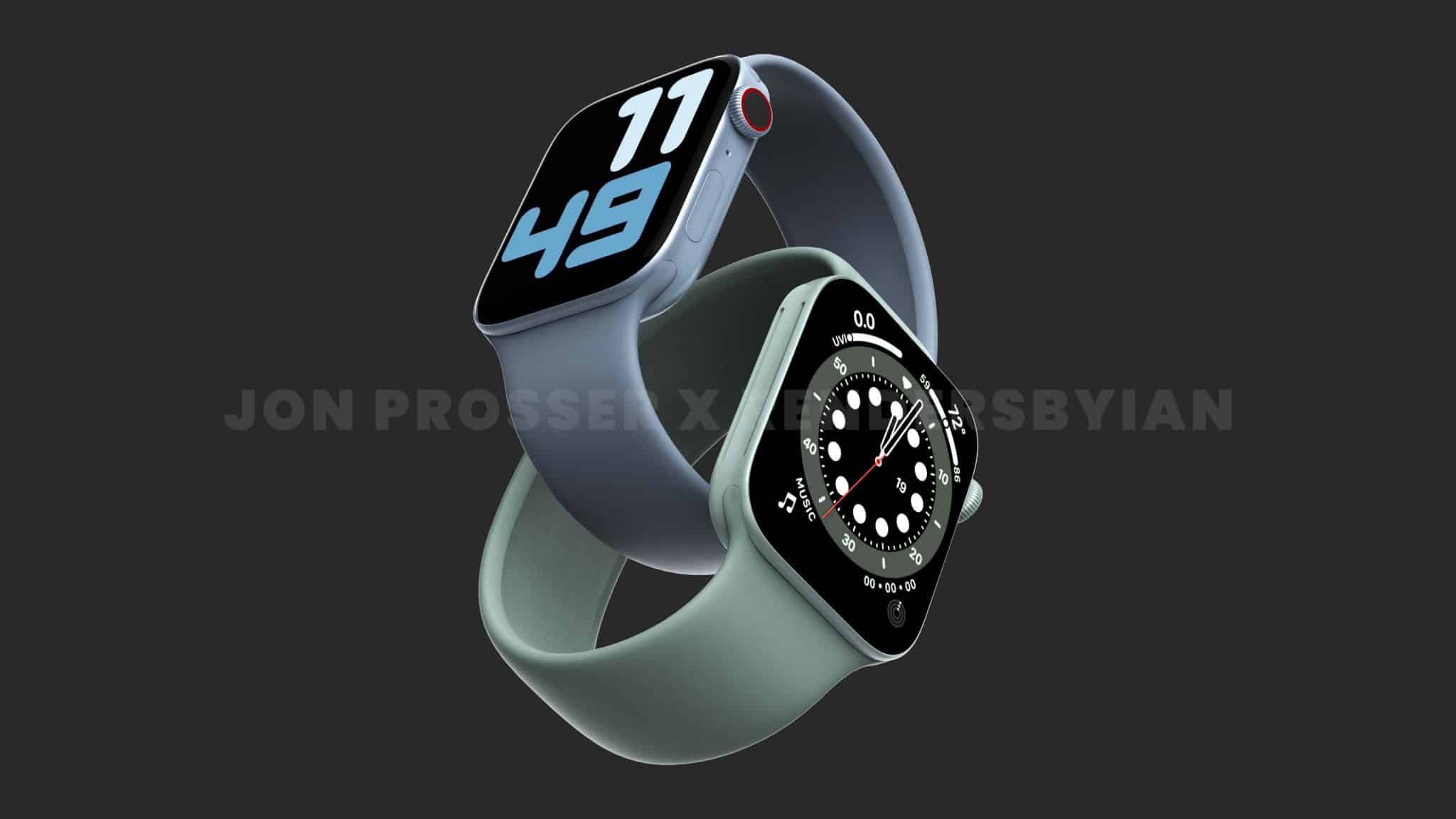 From the first looks, the design of the watch has been revamped with all flat edges instead of their staple curved ones observed on all their models.
Apple Watch Series 7 appears to come in real colorful variants! Apart from the basics, white and black, Apple seems to be having fun with the colors and will possibly release a mint green and light blue variant matching the iPhone 12 and the latest iPad Air.

The Apple Watch Series 7 will come with the same 1.57″ display, Apple attempted to reduce the screen size but since it would have compromised on the performance they decided to go with their standard display.
Rumors of the integration of an optical sensor that measures blood sugar levels, updated swim tracking, and alcohol monitoring float around. The Apple Watch 7 Series will have an S7 chipset with better performance. The battery life on the Apple Watch Series 7 will be improved.
Judging on the previous release dates, Apple may release the Watch Series 7 in September. The price and in-depth specifications are not yet known. But with every watch, they are increasing their popularity and making it harder for other players to make a dent in the Smartwatch market.
Also read: