With three days to go in the summer window deadline, Manchester United's pursuit of Jadon Sancho may reach a dead-end soon. It looks increasingly unlikely that he will leave Signal Iduna Park this season.
The central bottleneck has always been the difference in valuations of the player from both clubs. While Dortmund's asking price has always been €120 million, United have been reluctant to meet that figure.
Although Jadon Sancho has not publicly stated that he is looking to leave, the murmurs from his camp do suggest that his desire has always been to join the Red Devils. Personal terms regarding wages and contract have been agreed since July, but with recruitment head Ed Woodward deeming the price for Sancho unjustified, no breakthrough talks have happened in regards to the deal.
Recent news has indicated that it is because of this impasse, that United are now looking at Barcelona winger Ousmane Dembele as a secondary target. The French forward has no shortage of talent and skills at his disposal. But, his injury record raises massive concerns on whether he would be fit enough to start the majority of United's matches.
The one positive thing of the Jadon Sancho negotiations has been the respect between parties should the transfer not happen. Both Ole Solskjaer and the player himself have been respectful of Dortmund's rigid stance.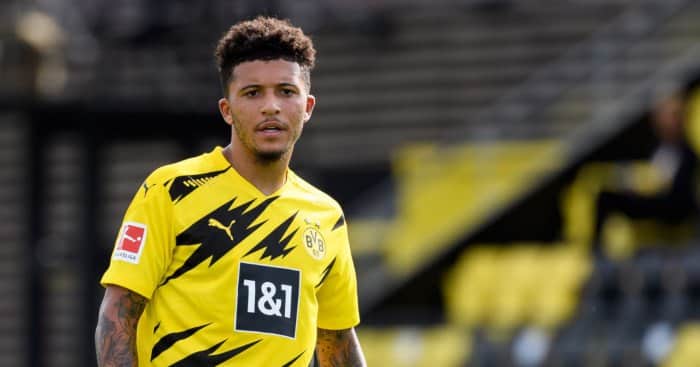 There is no doubt that Sancho would massively improve United. An undisputed starter on the right flank, the English winger is exciting to watch and has numerous skills and tricks in the book to execute. Factor in the possibility that he could one day be a global superstar, the deal would also make sense from a financial and commercial perspective.
Sancho had 17 goals and 16 assists in 32 appearances for Dortmund, after transferring from Manchester City in 2017 for 8 million pounds. But at the time being, all speculation points to the fact that he will not be moving to his former club's rivals in this window.
Do check out: