Manchester City finally got their league campaign underway in the real sense of the word, as they smashed Burnley 5-0 yet again at the Etihad Stadium. The attack was speared by Mahrez' hattrick which was supplemented with goals by Benjamin Mendy and Ferran Torres.
It felt as if for the first time in 8 matches, City had gotten their act together and looked like a champion team capable of reclaiming the crown that once belonged to them. Even midfielder and captain Kevin De Bruyne was encouraged by the display as he got 3 assists of his own, in what was a very dominant display.
Pep Guardiola has complained of a lack of goals being supplied in the games that have passed so far, with City struggling to even get 1 or 2 in the game. This meant that they were keeping possession and creating chances, but never really converting the opportunities and thus, lost the chance to actually control the game. In what has been a fluctuating season, all that manager Pep Guardiola needs now is for his men to stay fit and the rotation policy to work to good effect across all competitions.
- Advertisement -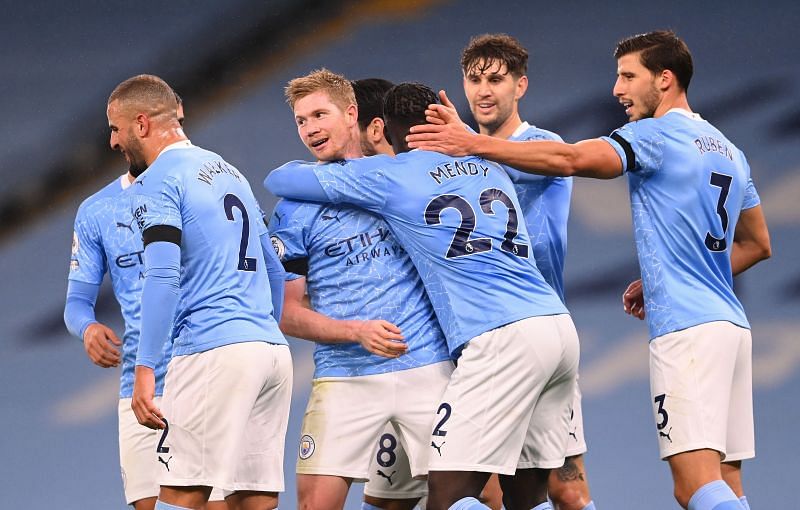 With the astounding 5-0 win, City have now improved on both their table position and goal difference, which rank 8th and +4 respectively. Three of their next five games are against opponents that lie below them in the table and so, building momentum in a largely injury-prone and exhausting period becomes of paramount importance.
One must remember that this is not like any other Premier League season, with nearly 15 teams separated by a gap of just six points. Regardless, if the midfield combines well with the attack and the Sky Blues' superstars can remain match fit, it is hard to see anybody stopping their ultimate desire to challenge for the league title once again.
- Advertisement -