Xbox Series S has just been leaked, gave us a glimpse of Microsoft next-gen console. The console's design is revealed and also it is priced at $299.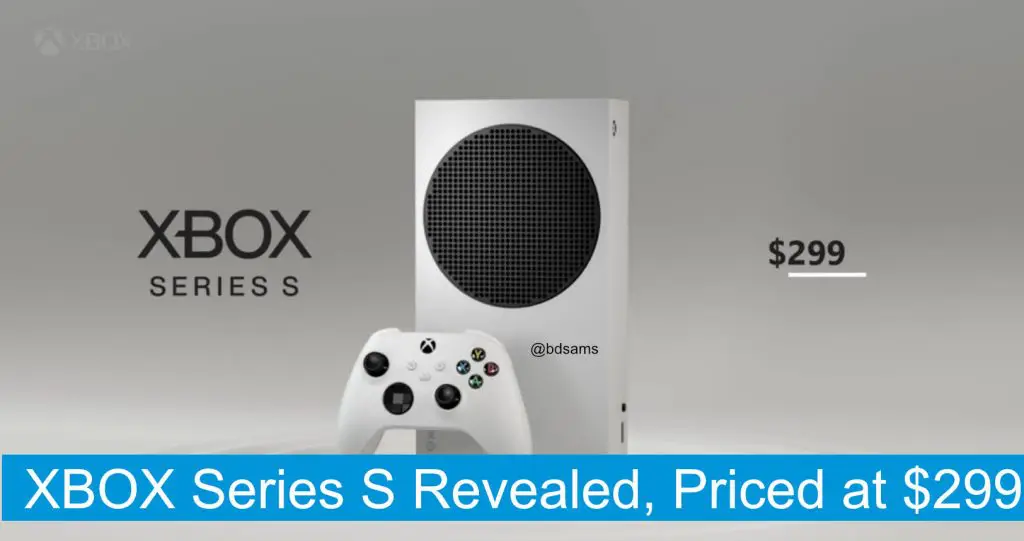 Windows Central has reported that Microsoft's Xbox Series S will indeed carry a $299 retail price. The Series S is rumored to pack just 4 teraflops, which is a fraction of what the Series X offers and less than the Xbox One X's 6 teraflops.
Leaker WalkingCat has published a short video that shows the same design of Xbox Series S in relation to Series X:
It shows a white console that looks somewhat similar in design to the Xbox One S. It's depicted in a vertical orientation, though the rotation of the Xbox logo suggests that may not be the primary configuration. The video also shows that the Xbox Series S is much thinner than Xbox Series X.
Analyst Daniel Ahmad also mentioned the image in his tweets. But he didn't mention any price details:
If the $299 price is indeed accurate, then it would make the Xbox Series S an affordable and attractive console for anyone who doesn't think 4K is necessary to enjoy gaming.
The Series S is small enough to fit inside Xbox X and is expected to around as powerful as Xbox One X. There has been no further news regarding the console's capabilities. Though it is expected to have NVME drives and ray tracing features.
The question though is how the performance will be of Series S. considering the size is leaked to be much smaller and is also budget-friendly. Speculations have been made as to whether Microsoft's next-gen entry will be able to deliver on its promise of next-gen performance. Xbox Series S is set to be launched on November 10, 2020.
Sources: WindowsCentral
Do check out:
- Advertisement -