Nokia Launches The First Low-Budget Smartphone – Nokia 1
Nokia launches their first low-budget smartphone to impress all its fans. So, this MWC 2018 along with all kinds of their phones Nokia 1 stood out to be something different…
Nokia 1 is a small yet an effective android phone. Its design is simple and the colors make the phone funkier…With Android Oreo 8.1 the phone's software gives you no scope to complain…
- Advertisement -

Also, a 5MP primary and a 2MP secondary shooter makes the phone camera perfect…With, a stylish look and with a 4.5inch display its perfect for daily use…
Nokia 8110- The Revamped Banana 4G Phone
Let's discuss the specs of Nokia 1 in details:

All the apps you need
Nokia 1 doesn't hold back. A powerful experience in our most affordable package, with all your favorite apps like WhatsApp, Facebook, YouTube, Google Maps and many more, literally at your fingertips. You won't miss a beat.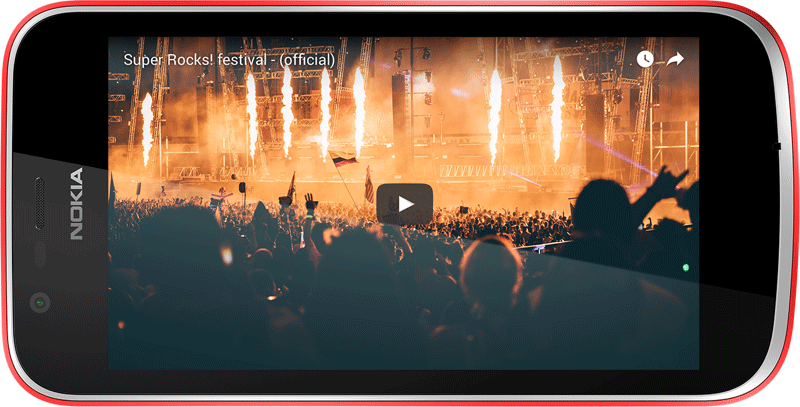 Watch now – and later
Nokia 1 comes with YouTube Go, designed to run faster and use less data while you view videos and stream. You can choose the playback quality and even download videos to watch offline later.
Make it yours
Personalize your phone to match your style or mood. Xpress-on covers are quick and easy to swap out and come in a variety of vibrant colors to choose from.
Top 5 Dual Camera Smartphone of 2018 under Rs.15000

Get more done
Smooth to use, Nokia 1 is full of possibilities. Enjoy 4G LTE connectivity for streaming and surfing, and easily switch between SIM cards thanks to Dual SIM. Or take advantage of the MicroSD storage card slot to expand storage up to 128 GB
Your next phone
Nokia 1 offers an optimized smartphone experience, accessible to everyone. Its design details give it the iconic look you love and the durability you need. And the exchangeable Xpress-on covers are back too. Some things are timeless.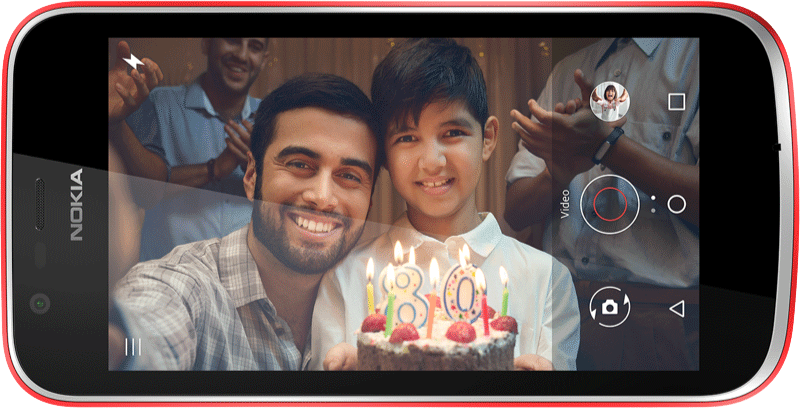 Cherish the moment
Relive those special moments and stay connected. Capture the world around you with the 5 MP rear camera with LED flash or share selfies and make video calls with the 2 MP front camera.
5 MP                               2 MP
rear camera                          front camera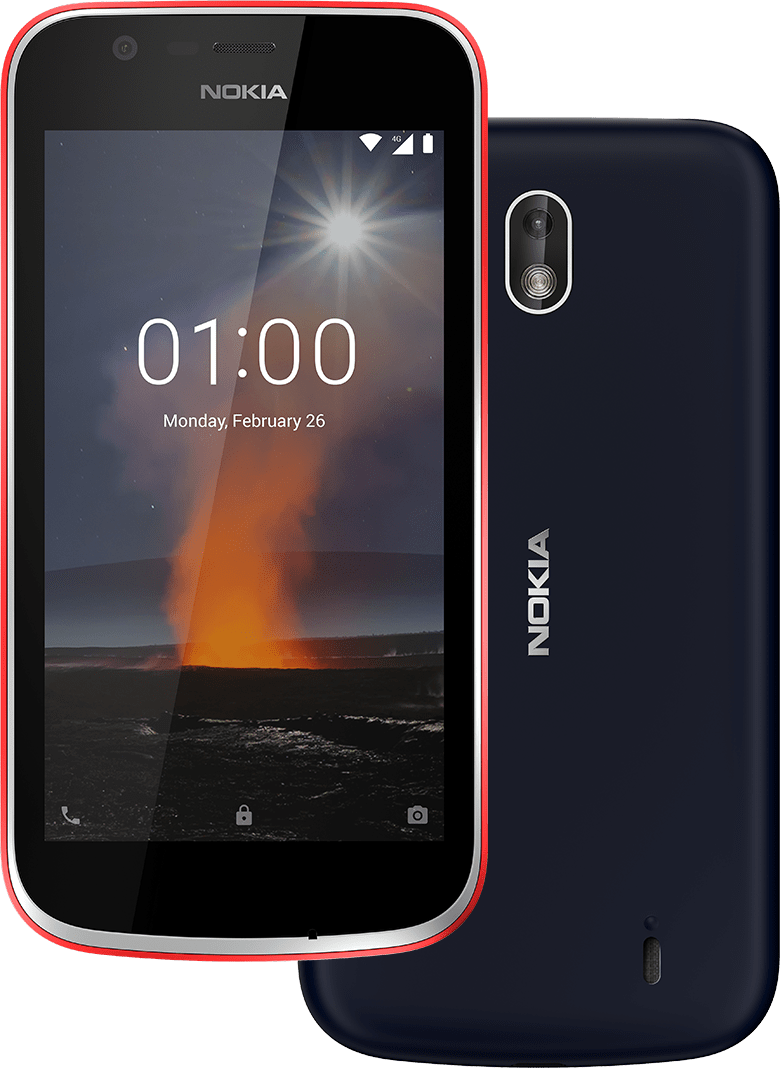 Android, optimized for life
Nokia 1 comes with Android 8.1 Oreo (Go edition), optimized so you can use apps faster, without annoying lags. Plus, the pre-loaded apps are designed to use less storage space and data, so you'll be able to do more and fit more photos and apps on your phone.
Honor View 10- The Smartest Ever AI Enabled Phone
Save data
Worry less about wasting data with the Chrome Data Saver. You'll save up to 60% of mobile data.
You ask, it answers
Nokia 1 comes with Google Assistant Go edition. Ask questions, tell it to do things, whatever you like – just say the word.
Pure, secure and up to date
Android 8.1. Oreo (Go edition) has no unnecessary apps or hidden processes eating up your battery life and phone memory.
All Specs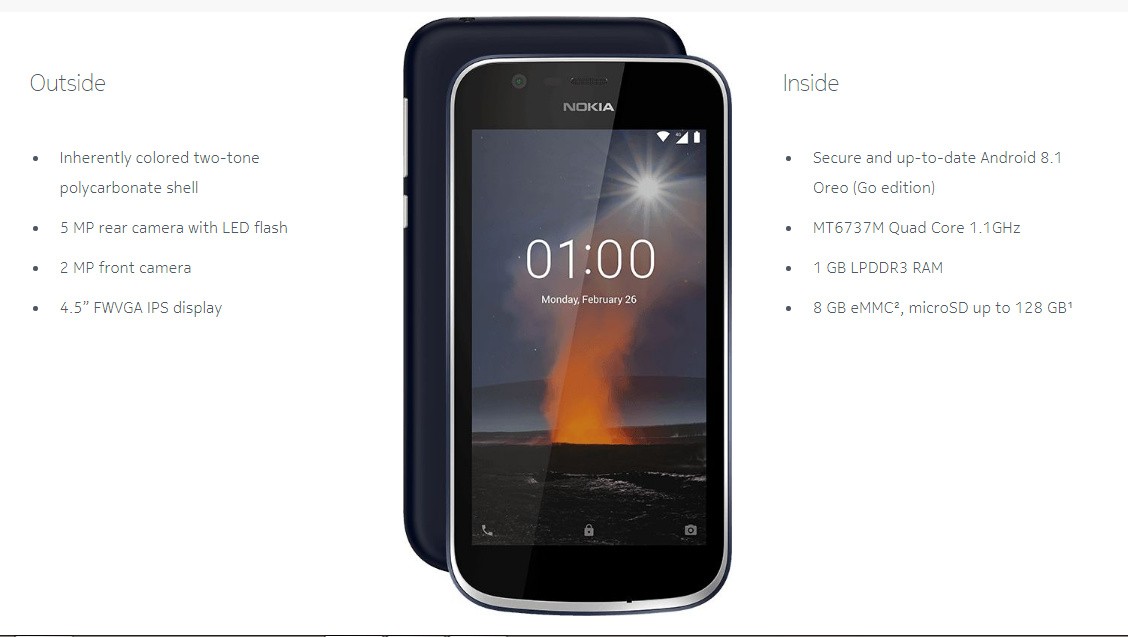 This smartphone will surely in the smartphone market, especially in India because of the demand for good low-budget smartphone is high…Well, soon it will be released in the market and its price could be around Rs.5,500…
If you comparison Nokia 1 with low budget smartphones like Redmi 5A or 10.or D then, specs of them are much better. Also, the price of Nokia 1 is bit overpriced…
Meet Honor 9 Lite – The Stylish Game Changer
If I would have bought the phone, it would just be for the:
Android Oreo Go
Youtube Go
For that classy emotional "Nokia Swag"
To keep it as a backup smartphone
If you have a good amount of bucks in your pocket go for it…its better than the Nokia 8110(whose price will also be more or less the same)… 🙂
For more sports and tech updates follow TechnoSports- stay UPDATED 🙂
- Advertisement -