Apple has brought the revolutionary Smartwatch Series 3 and its available in India
After the successful launch of the series 2 watches Apple has brought the series 3 model back in September 22. And now its finally come to India already. So we thought of to make you all aware why one should buy this smart watch. There are many smart watches in the market, specially than this one… So why should you go with Apple? Here lies the answer :
[slideshow_deploy id='211′]
GPS and Altimeter
Built-in GPS records the distance, speed and route of your outdoor workouts. And an altimeter tracks elevation during your hilliest rides and highest climbs. When you get home, check your iPhone for even more detailed stats — if you're so inclined.
Music
Stay motivated with your favorite playlists on your wrist.With Apple Watch Series 3, you can take more music with you wherever you go. Your favourite Apple Music playlists are automatically synced to your watch so you'll have the motivation you need to power through every workout.
Swimproof
Always ready for the pool or ocean. Apple Watch Series 3 is swimproof and tracks both pool and open-water workouts. After you're done, sound vibrations eject water from the speaker.
Workout App
Track a casual jog, an intense ride and everything in between. Like all the activity you do throughout the day, your workouts count toward closing your Move, Exercise and Stand rings. You can view your ring and workout history on your iPhone to see your performance over time.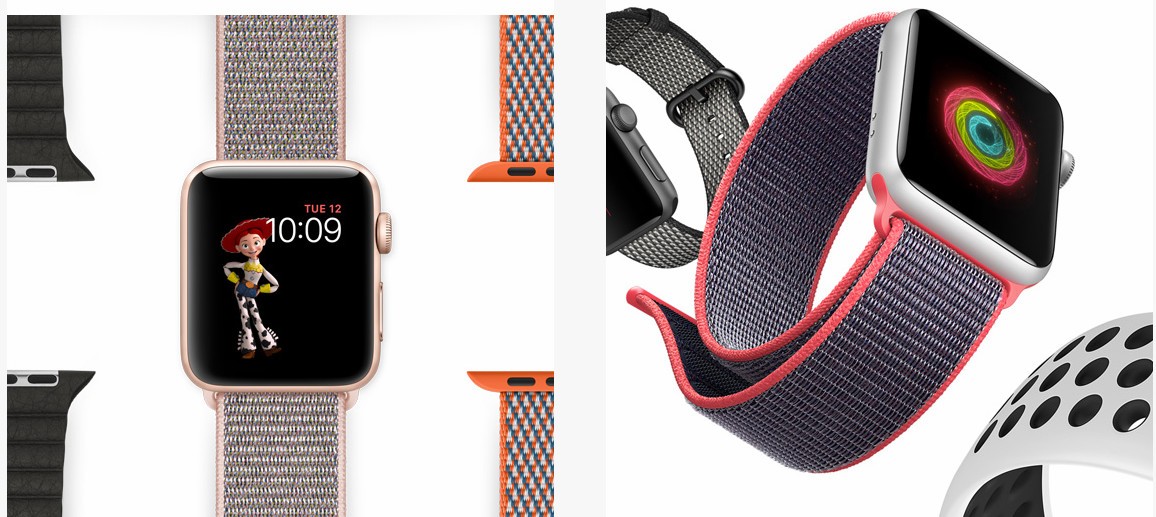 More metrics. More motivation
Track popular indoor and outdoor workouts like running, cycling, swimming and now even high-intensity interval training. When you're doing back-to-back workouts, you can easily switch from one to the next and see a comprehensive summary at the end.
Connected gym. Stay in sync
With just a tap, you can pair your watch wirelessly with compatible gym equipment.2So you can keep important metrics like heart rate, speed and calories completely in sync and ensure that your workout results are accurate.(The feature will come soon).
Stick with your favourite apps
Whether you're into circuit training, weightlifting or yoga, you can use the workout apps you already know and love, and still get credit toward closing your Activity rings.
Intelligent Activity Tracker :
Three simple rings show how active you are every day and can inspire you to move more to close them.
Like a personal trainer, Apple Watch Series 3 gives you the motivation you need. In the morning you'll see personalized progress updates, and in the evening you'll get a suggestion for how to close your rings. You'll even receive a new challenge each month based on your activity and workout history.
Compare Activity rings with friends and family to stay motivated. Get notifications on their progress.
Every time you close a ring or hit a goal, Apple Watch Series 3 marks the occasion with festive full-screen effects.
Apple Watch Series 3 takes into account different pushing techniques and terrains to accurately record Activity metrics for wheelchair users.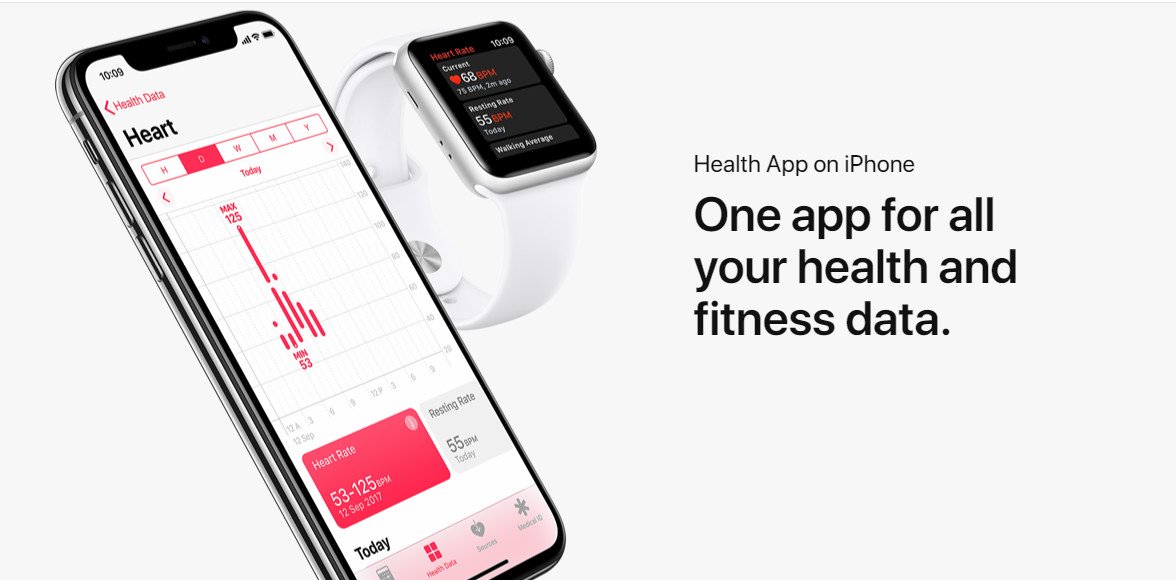 Powerful Health Tool :
Apple Watch Series 3 measures your heart rate throughout the day — while you're resting, walking or in the recovery phase after a workout.
With SOS, you can quickly call for help by having your emergency contacts notified and sent your location.
Reminders help you practice mindfulness every day. And you can see your heart rate when you're finished with your session.
The right apps can play an active role in reminding you to keep up with healthy regimens and routines. Whether you want to drink more water, improve your sleep or better manage a condition like diabetes, Apple Watch Series 3 lets you add the apps that will help most.
The Health app stores information collected by all your health and fitness apps, so you can see the data in one snapshot. Customise the dashboard to view individual metrics and trends over time.
[slideshow_deploy id='220′]
All-Day Assistant :
Return that missed call. Ask Siri to send a message. Get an update on your flight status. With Apple Watch

Series 3,

you can access important information and accomplish things quickly and conveniently.
Ask Siri to set a reminder. Settle a trivia score. Or find out the match results. Siri is more helpful and versatile than ever — just raise your wrist, say "Hey Siri" and start talking.
Out and about? You can send texts. Make and receive phone and FaceTime audio calls using a handy keypad.
Customise watch faces with information you want to keep at a glance. Or photos that make you smile. Or apps you can launch with a tap. Then change faces with a swipe.
Apple Watch Series 3 keeps you informed, organised and connected. A more powerful dual-core processor launches apps twice as fast.
Cellular connectivity :
As expected, the flagship feature of the new Apple Watch is cellular. You'll be able to get a data connection on your watch even if you leave the companion iPhone at home.
It features an LTE and UMTS cellular radio that switches automatically to cellular when you're away from the companion iPhone.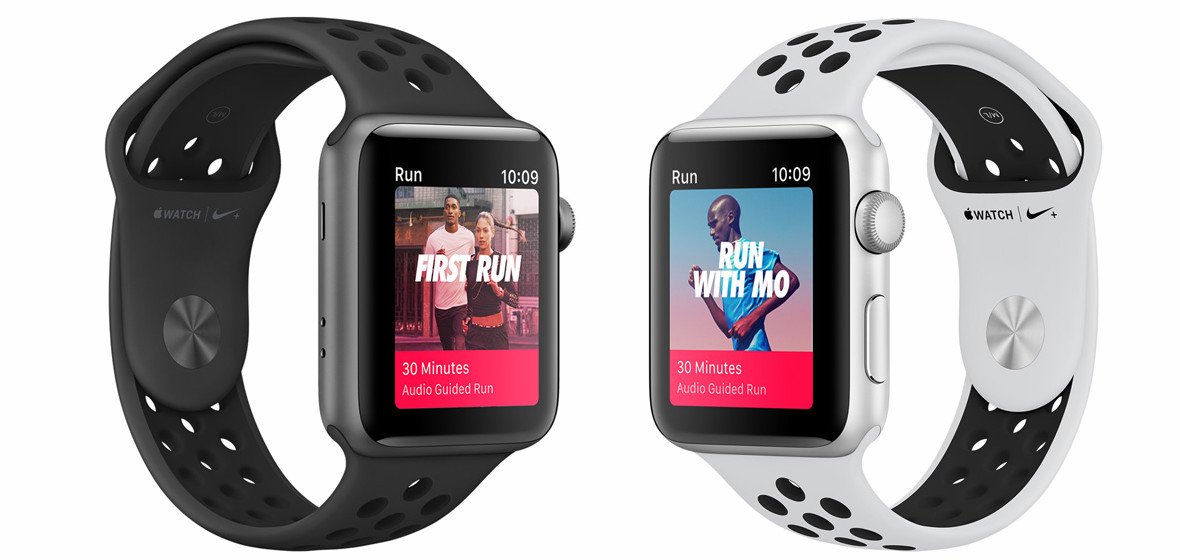 So its now clear why buying an Apple smart watch with 28k to 30k bucks (Indian currency) is a better option. The band not only gives you a full fledged guidance, also its a perfect ultimate mate. Buying an Apple watch is better than buying cheap smart watches for many times because its the most durable smartwatch.
Also you can get the special edition of the smartwatch, i.e. the Apple Watch Nike+.
Buy the watch from Flipkart here