10.or D Budget Smartphone Launched in India
After the launch of budget category Redmi 5A smartphone, Amazon has brought the 10.or D for you. It is a part of 'Crafted for Amazon' program, an offering to guarantee support to select brands for their products throughout its life. These days we have seen a hike in the budget ranged smartphones because these majority of the people are feeding on these types of phone. Today's budget ranged smartphones are complete power-packed house in respect to display, battery or performance. Few of the top models are : Redmi 4A, Redmi 4, 10.or E, Infinix Hot 4 and many more.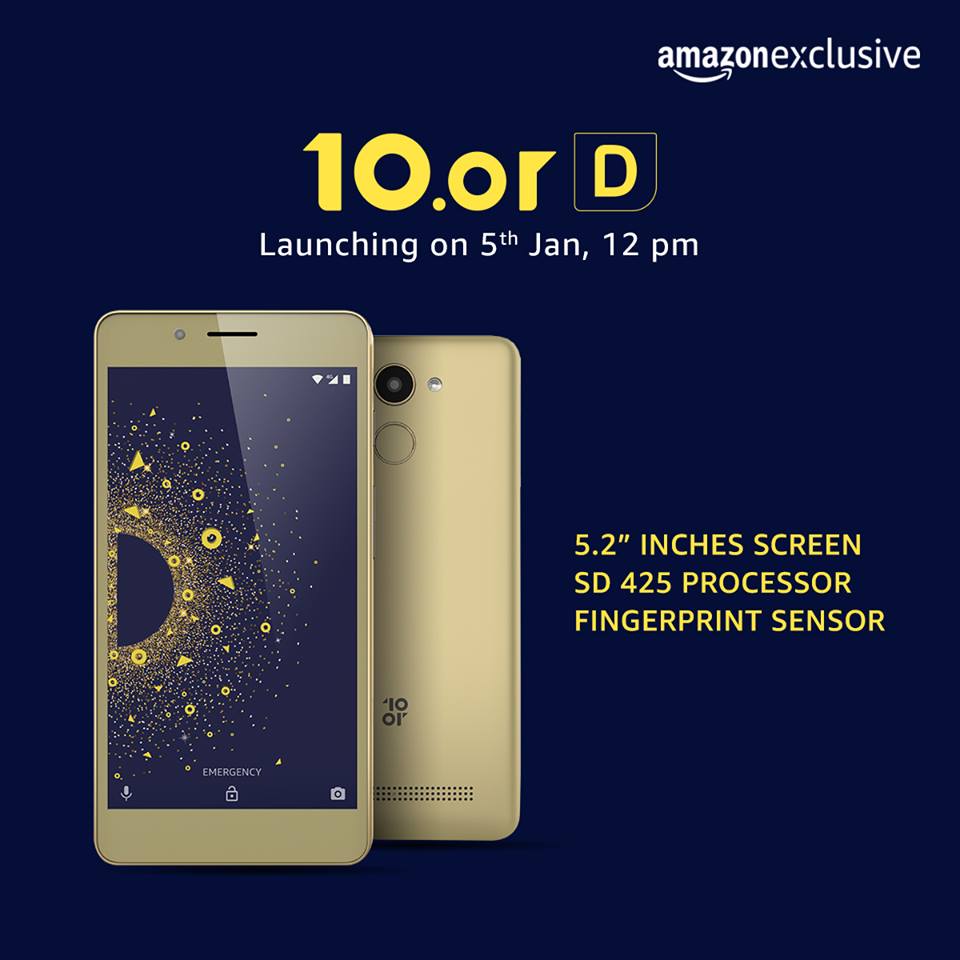 With 10.or G and 10.or E the company has gained people's trust due to its quality and price. This time Amazon has wasted no time to compete Flipkart, as Flipkart will feature the Redmi 5A. This phone is totally a complete one with a huge 3500 mah battery and a 13 and 5MP camera( rear and back respectively).
So, here's the detailed review of the phone :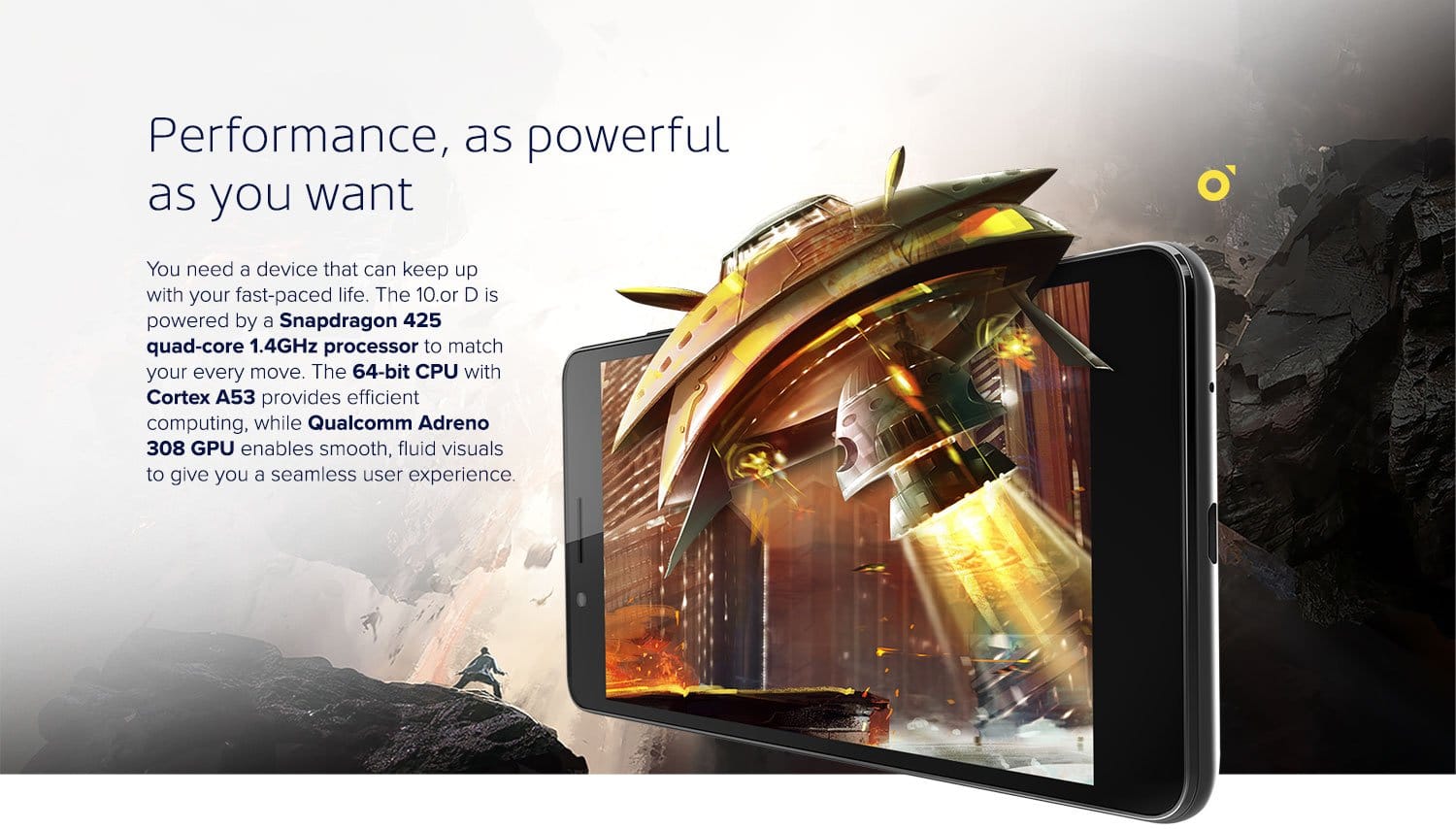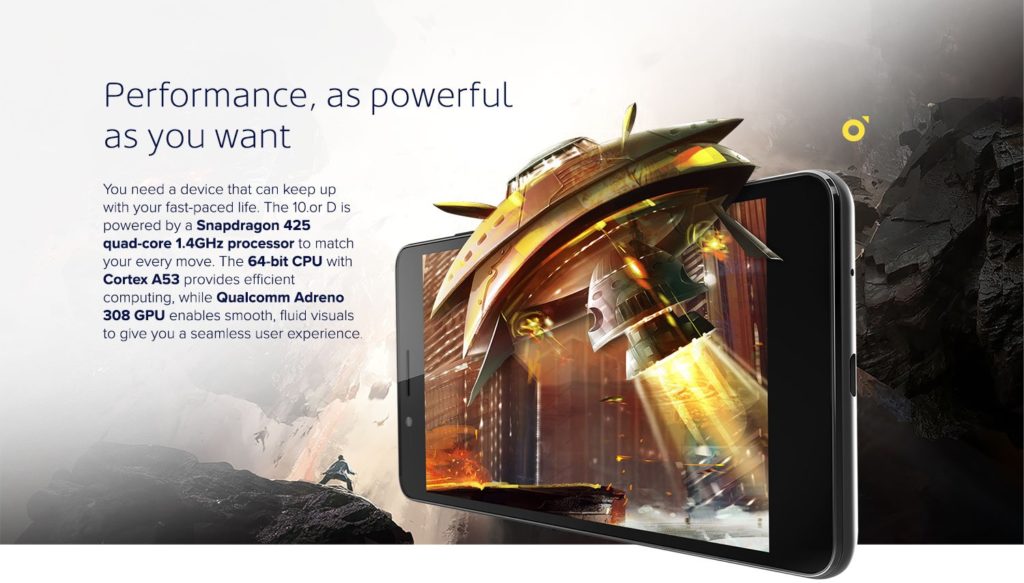 Performance, as powerful as you want
You need a device that can keep up with your fast-paced life. The 10.or D is powered by a Snapdragon 425 quad-core 1.4GHz processor to match your every move. The 64-bit CPU with Cortex A53 provides efficient computing, while Qualcomm Adreno 308 GPU enables smooth, fluid visuals to give you a seamless user experience.

Powered up for as long as you like
Take the 10.or D with you wherever you go, and stay charged for up to two days at a stretch. Its 3500 mAh Li-polymer high density battery delivers up to 70 hours of MP3 playback time, up to 25 hours of talk time and up to 10 hours on the Internet. In short, you stop only when you choose to.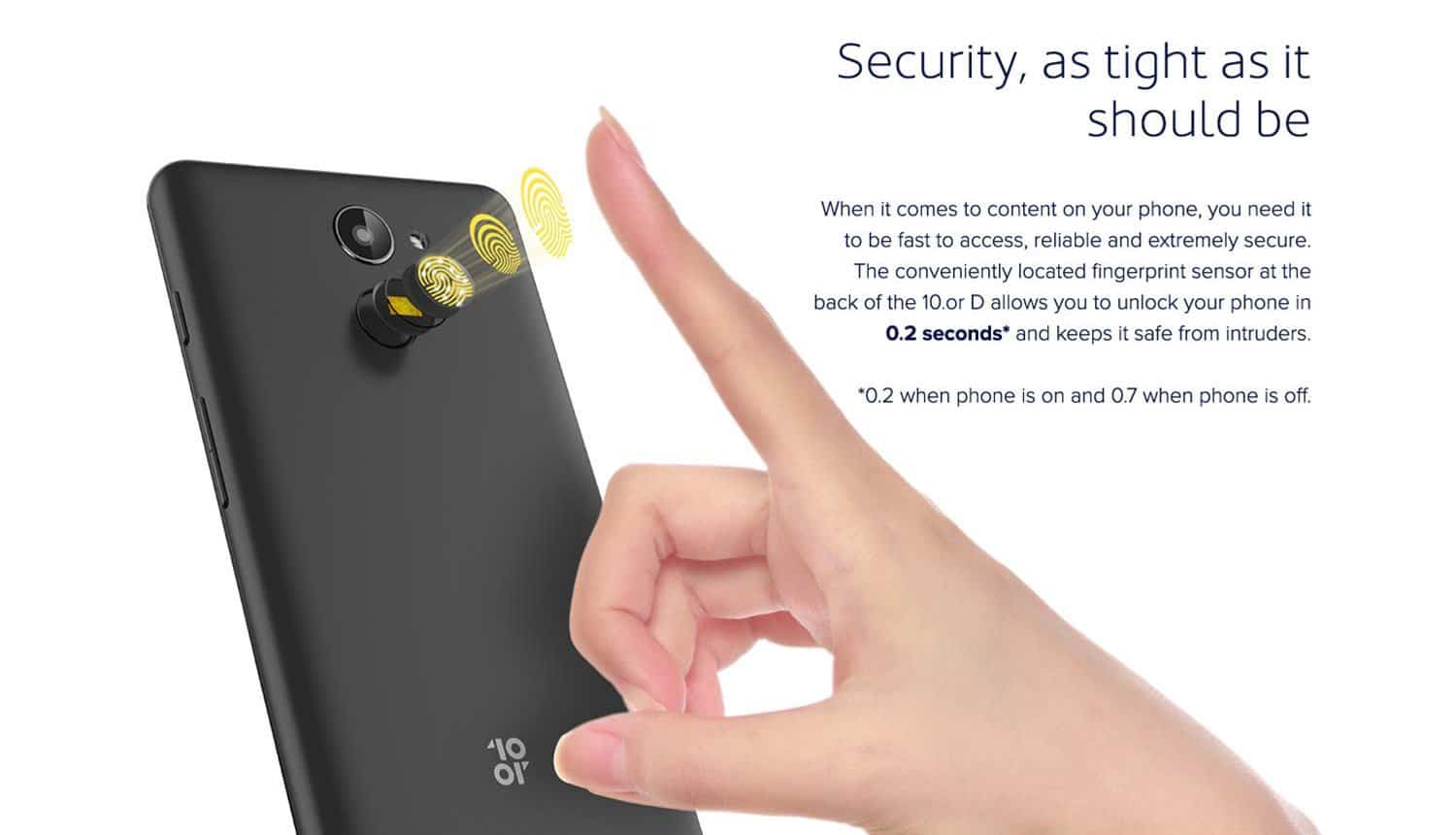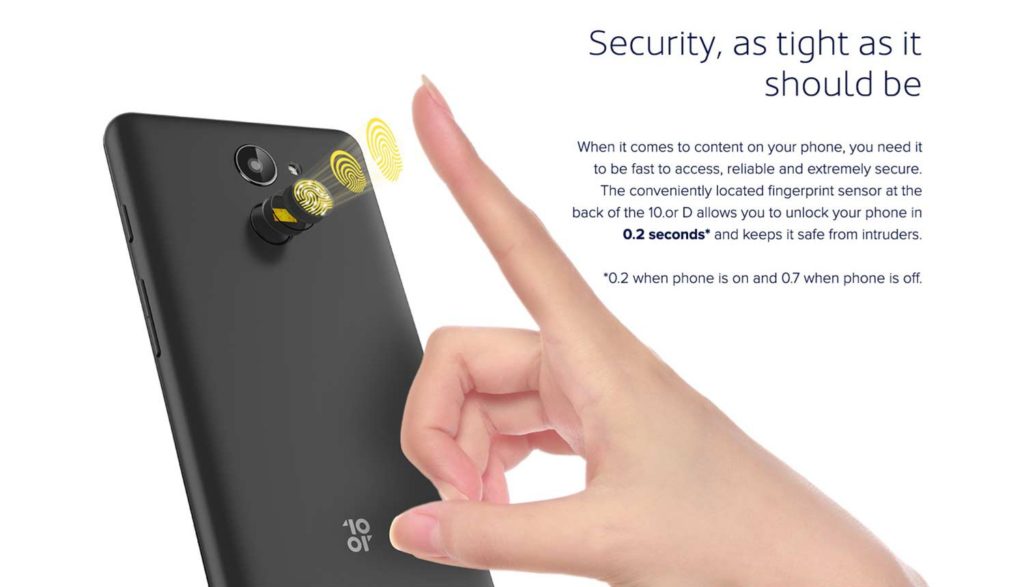 Security, as tight as it should be
When it comes to content on your phone, you need it to be fast to access, reliable and extremely secure. The conveniently located fingerprint sensor at the back of the 10.or D allows you to unlock your phone in 0.2 seconds and keeps it safe from intruders.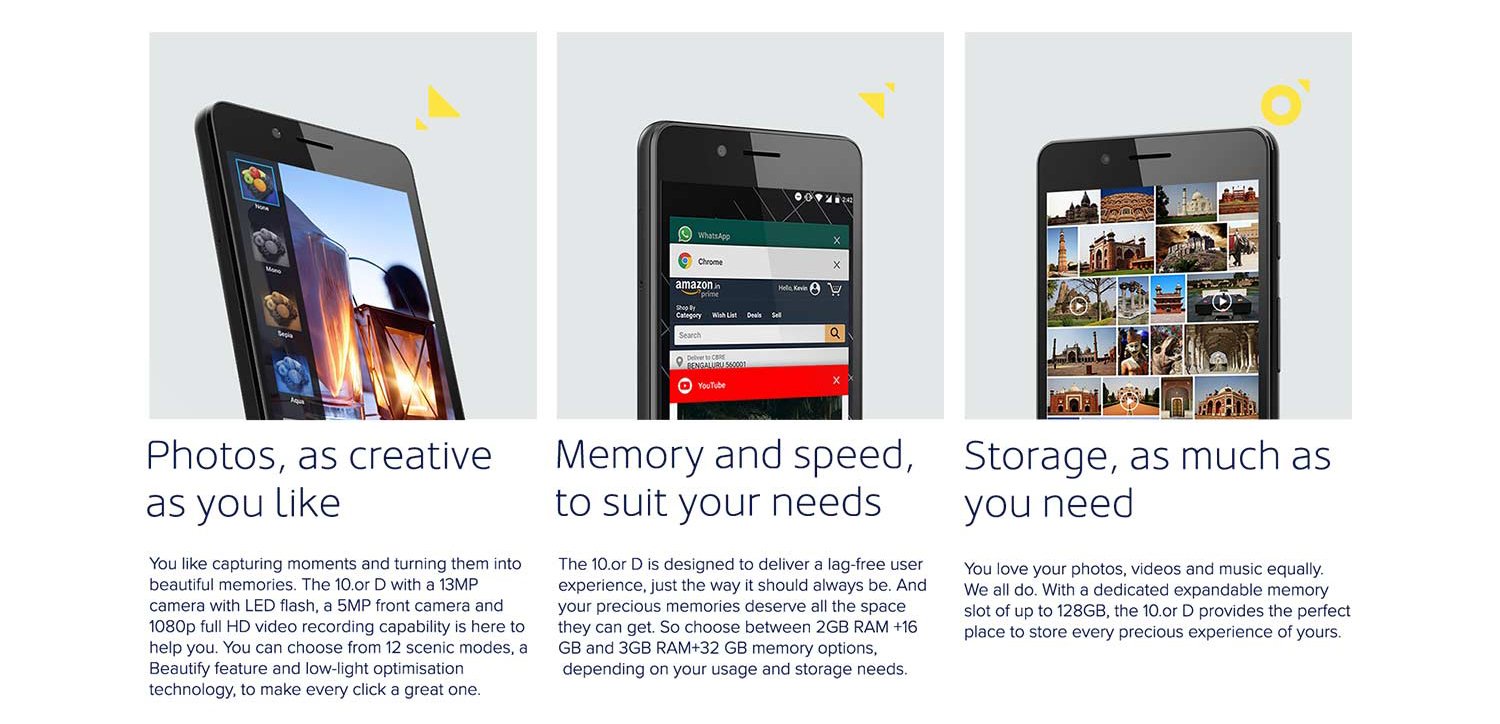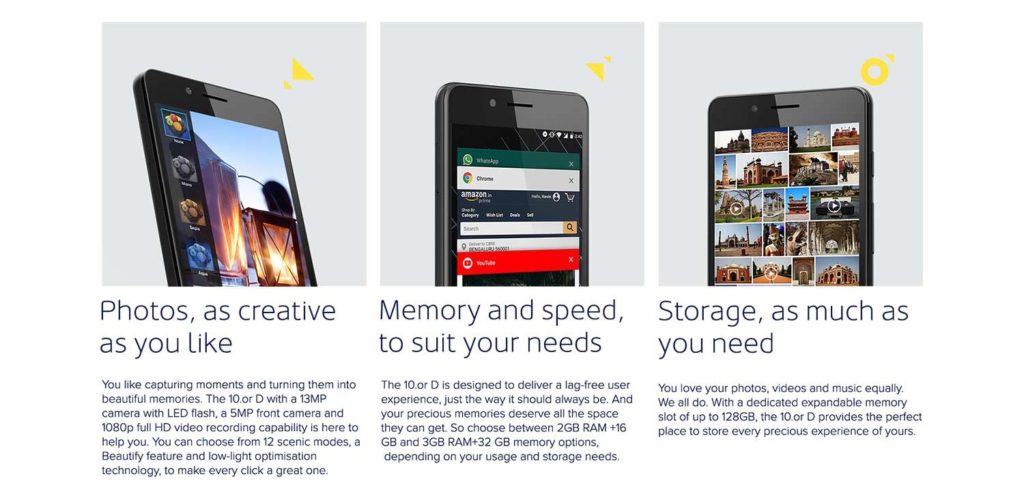 Photos as Creative as You Like
The 10.or D packs a 13-megapixel primary camera on the rear and a 5-megapixel front shooter for selfies. It is also capable to record full HD videos as well. The 12 beauty modes, beautify feature and low-light optimization makes the camera a stellar.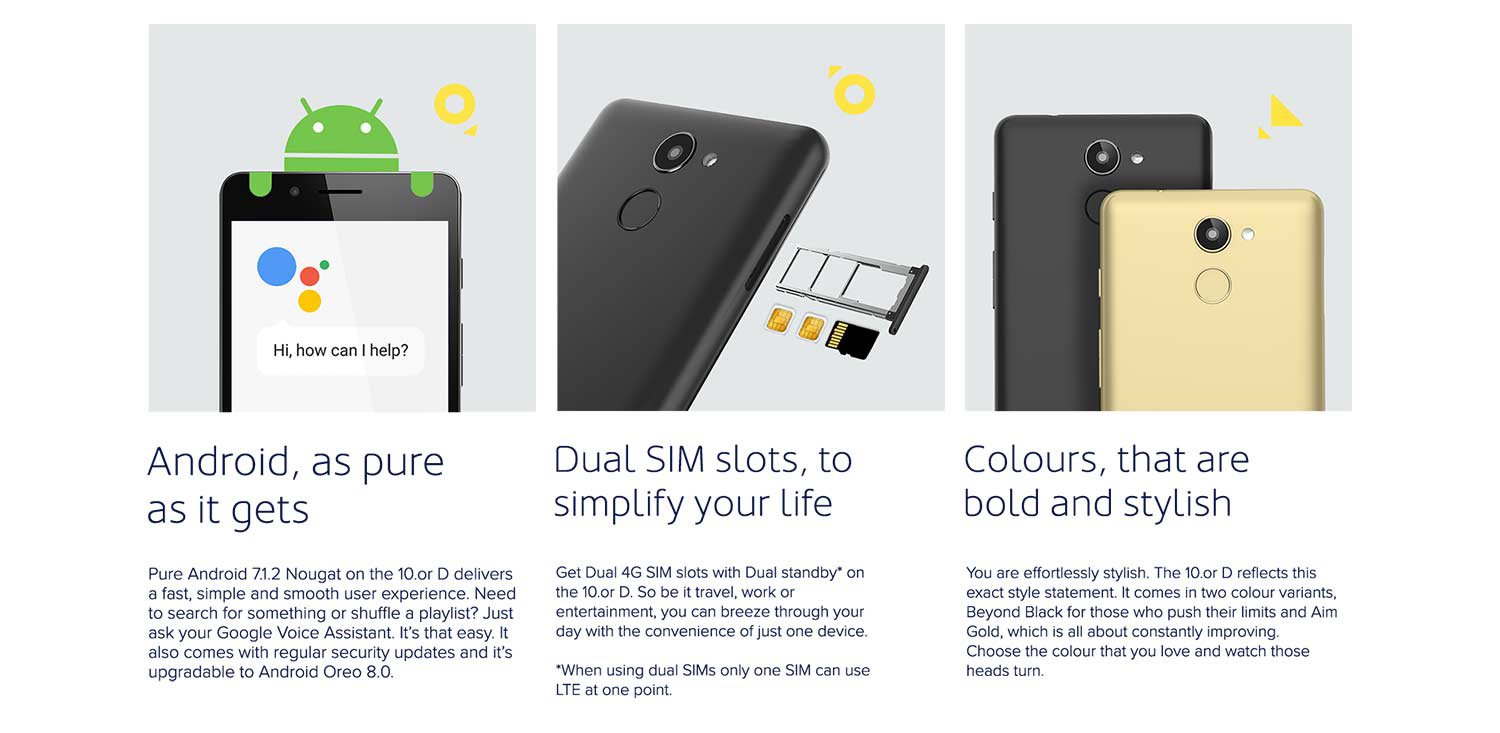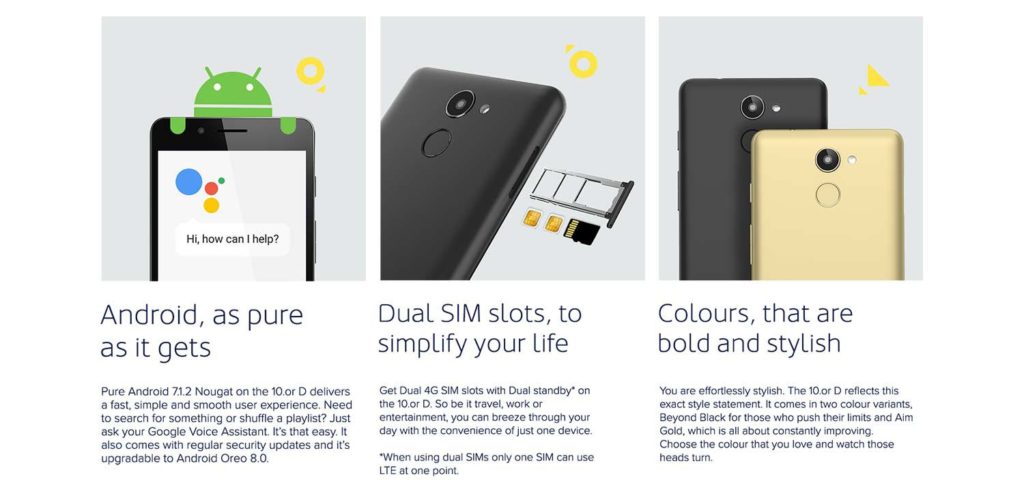 Display & Memory
10.or D has a 5.2-inch HD resolution display (720 x 1080 pixels) and has two versions for memory and RAM. The two versions are 2 gb RAM and 16 gb ROM, and 3 gb RAM and 32 gb ROM. With such great RAM and memory surely the phone will be lag free one.
The phone is priced at Rs 4,999 for the 2GB RAM and 16GB storage version. The 3GB RAM and 32GB storage version of 10.or D is priced at Rs 5,999.
Full Specs :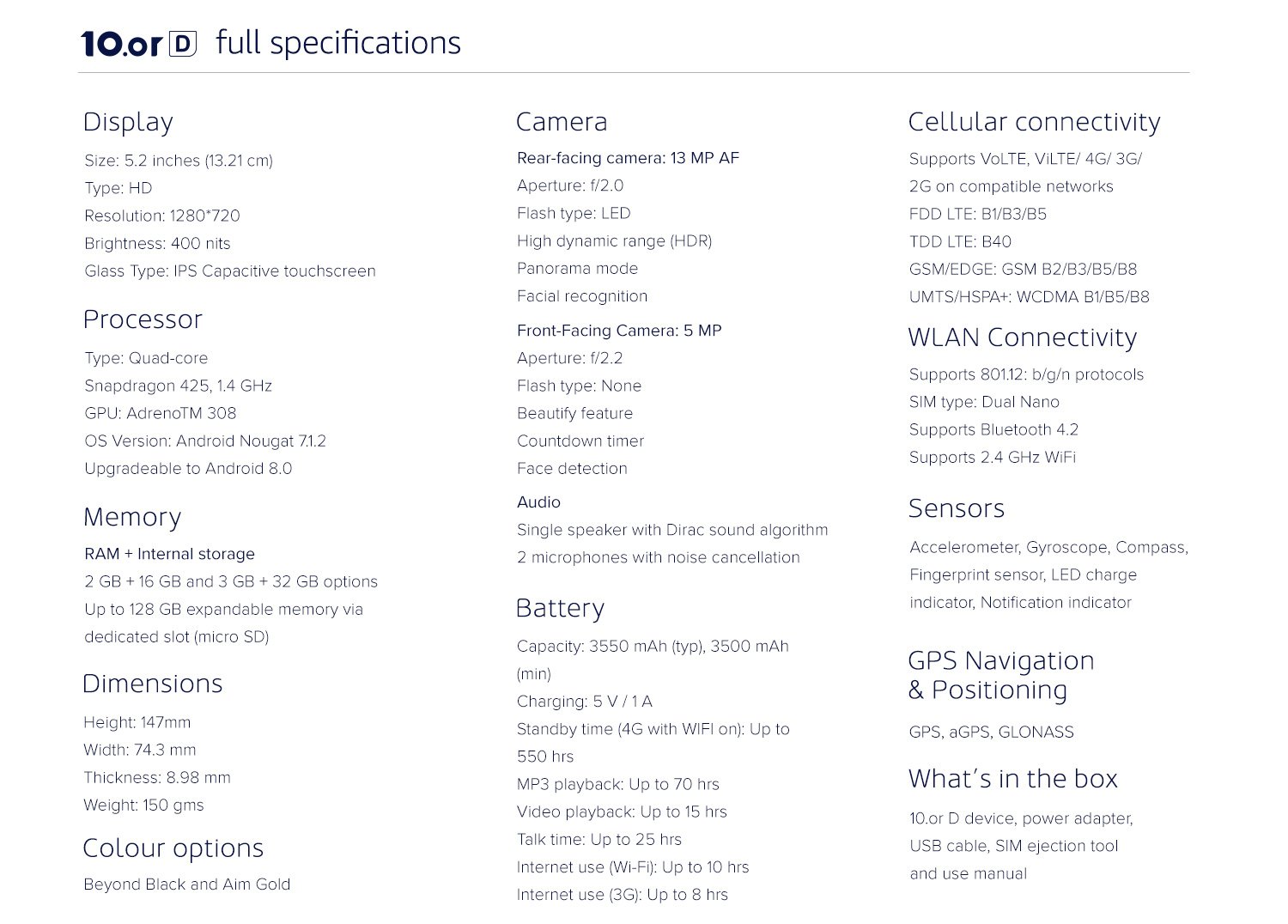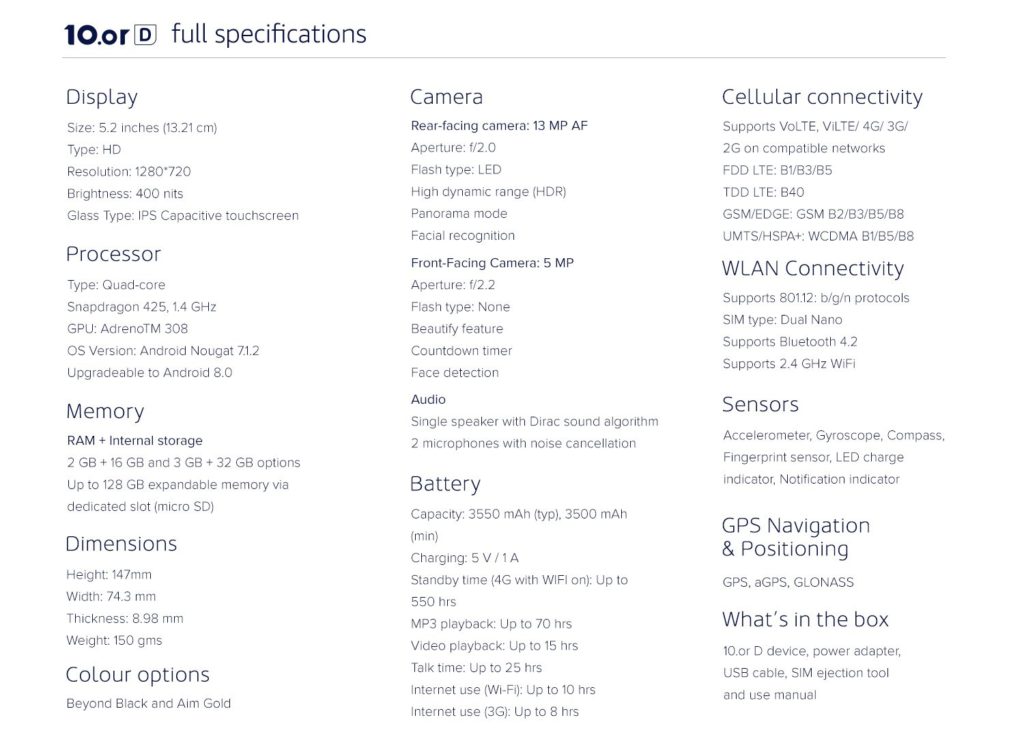 Verdict
Overall the phone is impressive, solid and classy at this price. Well the phone is not available for now but you can register for it here.
This smartphone will no doubt create a stir in the smartphone market but also give a tough competition to Redmi. This is a perfect budget phone for everyone so, why wait? Grab it now!!!