Nothing has finally shown us what to expect from its first smartphone, in a follow-up to its teaser from this week, the latest Phone (1)'s design is now out. We knew the brand was going to integrate a transparent rear cover through which we can see the inside of the phone, through the initial images revealed by the company, we see the wireless charging coil and it seems like it is the only part that is visible.
Nothing Phone (1) will be powered by the Snapdragon 7 Gen1 chipset:
Looking at the rest of the back, the phone is largely covered up, it packs a dual-camera setup on the rear at the top-left corner while the company's official branding makes an appearance at the bottom. There are also multiple light-up strips around the camera and the charging coil which are guaranteed to set the smartphone apart from other ones in the market.
Nothing has a simple tagline for their first smartphone, "Designed with intention. Full of warmth. And joy." The device has flat sides and there is a volume rocker along with the power button on the left neck of the phone. Another pro of the Phone (1) is that it is made out of sustainable materials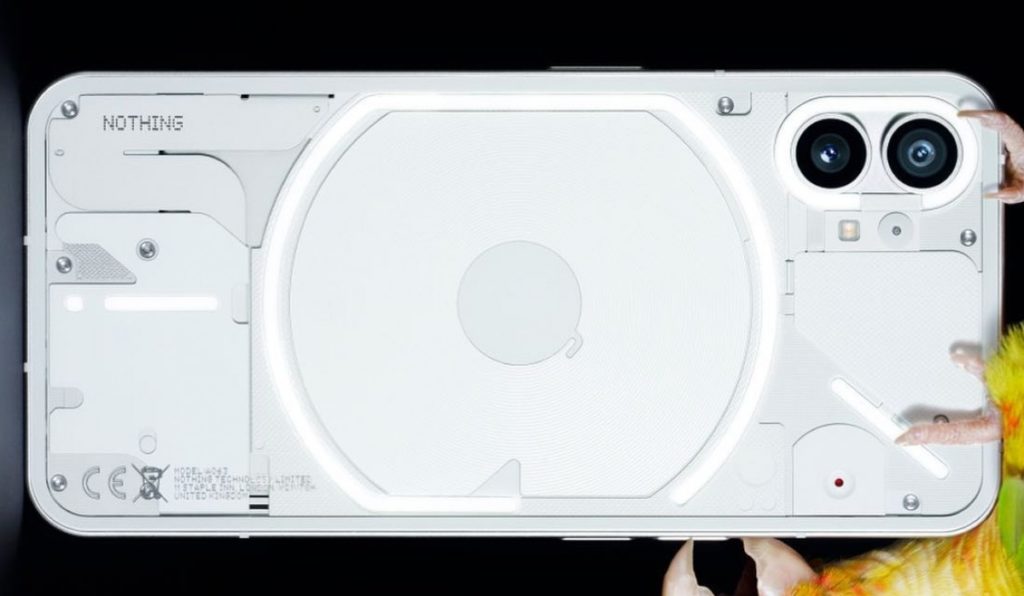 That is all for now, so far we know that the Phone (1) will feature the Snapdragon 7 Gen with support for 45W fast charging. On the software aspect, it will run on Android 12 OS. Other details of the phone will emerge after it officially launches on the 12th of July.
Also read: