Microsoft on Wednesday announced a number of new Surface devices at its fall hardware event. This includes the new Surface Book Studio, Surface Pro 8, Surface Go 3 and the second generation Surface Duo. The new devices will come with Windows 11 onboard and more. Here's our Roundup of all the devices launched today.
Microsoft Surface Laptop Studio
Microsoft announced its first Surface Laptop Studio computer, which draws inspiration from its all-in-one Surface Studio 2 desktop, which still hasn't been refreshed since 2018. The $1,600 Surface Laptop Studio will replace Microsoft's existing Surface Laptop and offers a new design.

It has a special hinge that lets you tilt the 14-inch display at an angle that covers the keyboard, which brings the screen closer and makes it easier to write on. Or, you can flip it over and use the Laptop Studio like a tablet. Unlike the Surface Laptop, however, the screen doesn't detach.
The laptop also comes with 11th Gen Intel quad-core processors, Nvidia RTX 3050 Ti GPU, four Thunderbolt 4 ports, a 1080p webcam and the Slim Pen 2 docks underneath the front edge of the laptop.
Customers can conceal and charge the new $130 Surface Slim Pen 2 beneath the Surface Laptop Studio's keyboard. The new Surface Pen has a finer point than the model it replaces and contains a motor that gives haptic feedback in response to events in some programs. A haptic trackpad on the computer provides a more pleasant clicking experience than previous Surface machines.
Microsoft Surface Duo 2
The Surface Duo 2 is likely the device that received the biggest jump compared to its predecessor. The original Surface Duo introduced a new form factor but lagged behind in many smartphone categories. The Surface Duo 2 closes many of those gaps. It runs on a Snapdragon 888 processor, supports 5G, and has NFC. It has a dynamic triple-lens camera, which looks to be significantly better than that of the original Surface Duo. The Surface Duo 2 comes with a triple camera setup on the back comprising a 12MP wide, 12MP telephoto and 16MP ultrawide sensor.
Each of the displays on the Surface Duo 2 are slightly larger than those of the Surface Duo (5.8 inches vs. 5.6 inches). That increase comes largely from the thinner bezels of the Surface Duo 2, though the device still has noticeable top and bottom bezels. The Surface Duo 2 starts at $1,500 and is available for preorder starting today.
Microsoft Surface Pro 8
The most powerful Surface yet, the Surface Pro 8 comes with a 13-inch PixelSense display and brings thinner bezels, adaptive colour and 120Hz refresh rate this time. It also supports the Surface Slim Pen 2, which now is stored inside the new keyboard, where it also charges. The pen now provides a subtle feedback that mimics the feel of a real pen while being very accurate.
The larger display will also run at 60Hz and jump to 120Hz dynamically when needed. Microsoft has also dropped the USB-A port completely in favour of two Thunderbolt 4 ports and a Surface Connect port for charging. The Surface Pro 8 will be shipping with 11th Gen Intel Quad-Core processors and will come with Windows 11. The Microsoft Surface Pro starts at $1,099.99 and will be available for pre-order in select markets from today. The Surface Slim Pen 2 is available for $129.99 and ready to pre-order today in select markets.
Microsoft Surface Go 3
Microsoft refreshed its Surface Go 3, a miniature version of its Surface Pro tablet. It starts at $400, without the keyboard, and can be configured with up to an Intel Core i3 chip, which Microsoft says is 60% faster than the chip used in last year's Surface Go 2. The Surface Go 3 also runs Windows 11 and has a camera that supports Windows Hello facial recognition.
The company said the Surface Go 3 gets up to 11 hours of battery life, while the older version got up to 10. A variant with built-in LTE connectivity will become available in the next few months but, notably, 5G support is missing.
Microsoft Surface Pro X refresh
Microsoft also announced a new Surface Pro X that now starts at starts at $899.99 for the WiFi-only model, and is available for pre-order today in select markets. The new Surface Pro X comes with Windows 11 out of the box and includes support for 64-bit ARM software emulation, but there are no other new changes under the hood.
Microsoft Surface Adaptive Kit
A new Surface Adaptive Kit comprises a set of keycaps, labels, indicators and other devices that are simple to use, easy to distinguish from each other and will help make Surface machines easier to use for people with disabilities.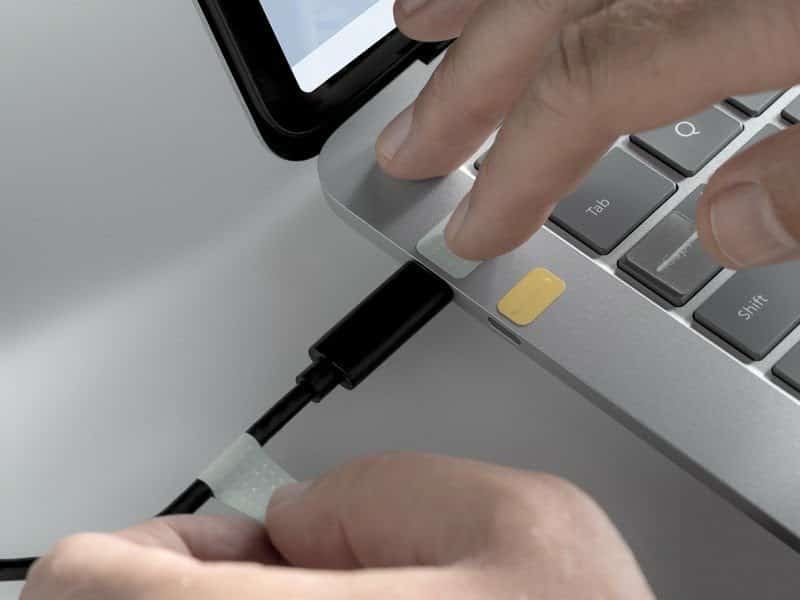 The keycaps and bump labels included in the kit help people identify important keys on the keyboard while a lanyard opener makes it easier to pull back the Surface kickstand to set it up at an angle of choice. The company says it has worked in collaboration with people with various disabilities to make sure the kit covers a wide range of issues and provides simpler solutions.
Microsoft Ocean Plastic Mouse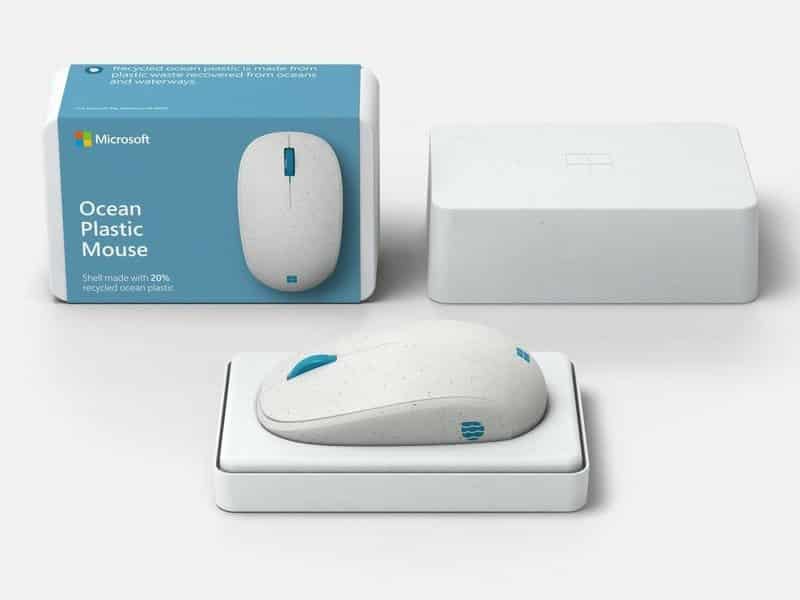 Last but not least (at least for the environment), Microsoft announced the Ocean Plastic Mouse. The Bluetooth mouse is made of 20% recycled plastic recovered from oceans and waterways. It is shipped in a box that's 100% recyclable. The shape of the mouse strongly resembles the Microsoft Bluetooth Mouse.
Also Read: