Earlier this month, Honda caused a stir by launching the super economical U-GO, a scooter for $1.150. Now, Honda doubles the bet (or cuts it in half?), with another scooter Honda U-BE, for the pittance of US$475. A cheap Honda scooter at last.
It depends on what you want. If the U-GO was already a vehicle for exclusively urban use, with a maximum speed of 55 km/h, the Honda U-BE is more like a scooter with seats. Or bicycle: its maximum was defined by the maximum of bicycles on Chinese streets, 25 km/h. The engine at the rear wheel is 350W – in China, this is measured in average horsepower, which means the top can be a little more than double that. Less than a more powerful blender, but capable of taking people.
As for specs, they sort of reflect an e-bike, and that's because the Honda U-BE qualifies as one. It rocks a set of pedals to help skirt around scooter regulations locally in China, and buyers don't need a driver's license to pilot one of these. When riders climb on they're treated to a very small 350-watt motor that can push the U-BE to speeds up to 15 mph. Its three different battery sizes are 720, 960 and 1,152 watt-hours and return an estimated 34, 43 and 50 miles to a charge, according to the company.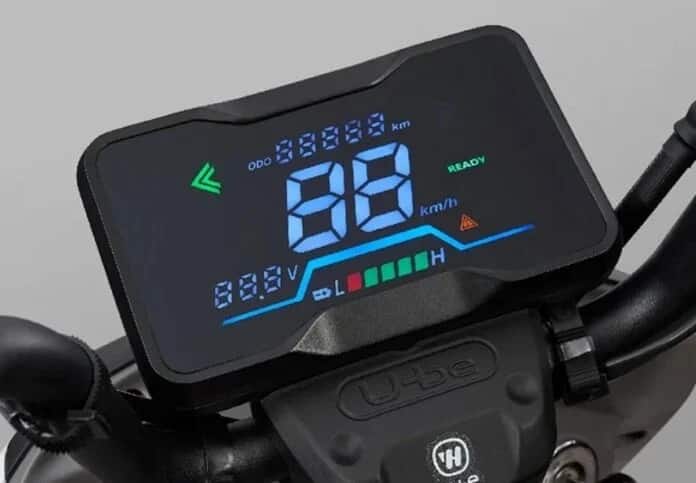 The Honda U-BE e-scooter has integrated signal lights at the front and rear of the two-wheeler. It also comes with an LCD display that indicates various details like speed, mileage, battery percentage, and other stats.
Speed isn't the only spec that is lacking on the Honda U-BE. The power rating isn't overly impressive either. The rear wheel houses a pint-sized 350W motor. The good news is that in China they typically report the continuous power rating of the motor, unlike US brands that advertise the higher peak rate. The bad news is that even the peak rate isn't likely much more than double the puny half-horsepower figure.
Also Read: