In early 2019, Apple admitted to be working on the AirPower, a charging mat which it eventually never released due to reasons unknown. Now a month earlier the company had launched the Apple AirTags which are obviously different, but Xiaomi and Motorola had already introduced their Air Chargers.
Samsung launched a similar working device in late 2020, the wireless charger trio that had the capability to charge 3 devices simultaneously. Their charger had six charging coils in it, which created a charging space similar to what Apple had intended to deliver with the AirPower mat.
Now, Samsung has begun working on an improvised version of the Wireless Trio, Samsung is incorporating thinner coils in the device to achieve an overall slimmer charger.
The charger will reportedly feature multiple layers of copper heat sync and thermal and graphite and thermal paste layered like a sandwich along with 5-6 small fans.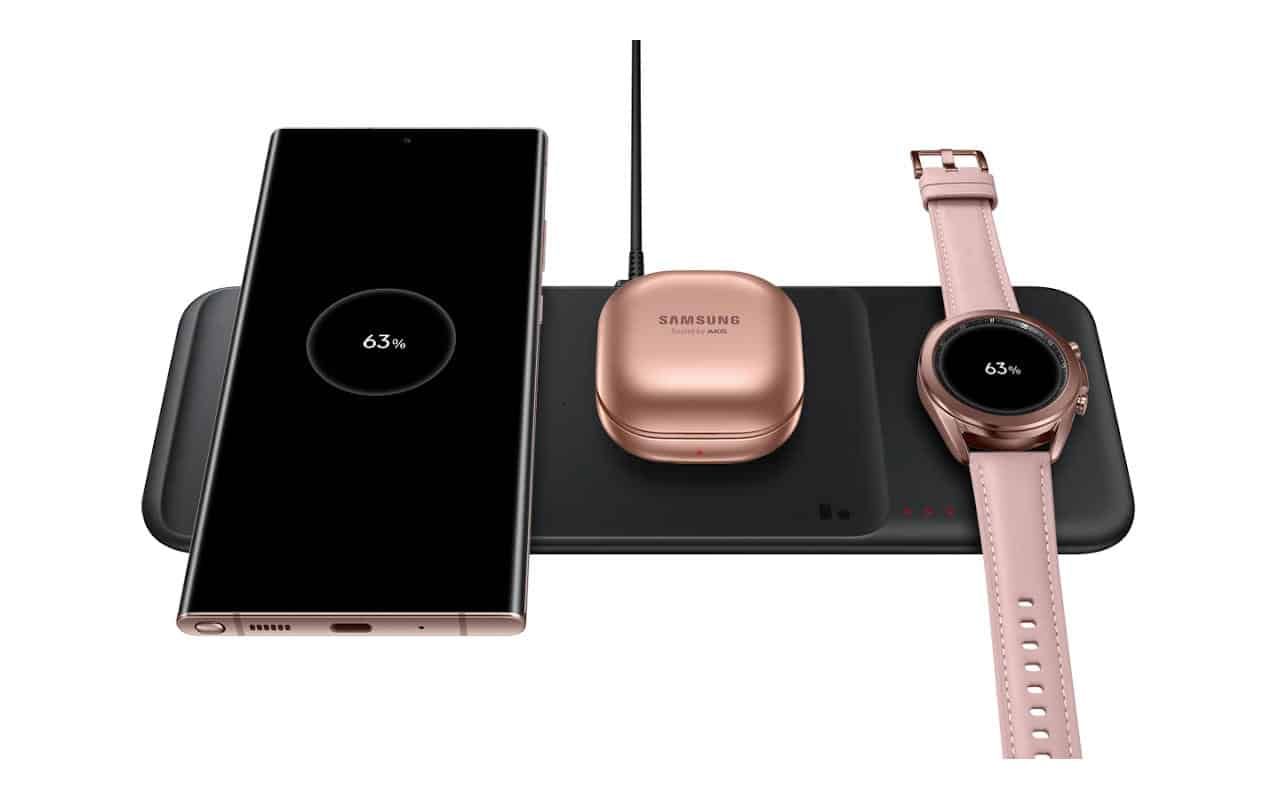 The Samsung trio had an output of 9W and came with a PD 25W travel adapter. With the integration of the above technology, Samsung hopes to bump the output up to 25W!
This could possibly release in 2022-23, there are multiple prototypes of the system but none are confirmed as of yet. One thing that is for sure is they will all be thinner than the Wireless Trio.
It will be interesting to see if Apple decides to come out with similar technology as well earlier than Samsung, but one thing is for sure, wireless charging is getting better by the day!
Also read: