As we already know the company which suffered the most due to the US-China trade war is Huawei. Once a pioneer in the 5G technology and a leader in the smartphone industry the company is now leagues behind its competitors. We already know that Huawei smartphones don't support crucial android services. But yet, the Chinese tech giant is slowly but surely moving ahead with its development.
According to recent reports, Huawei now released its new EMUI 11 to all its eligible devices. However, EMUI 11 remains on Android 10, rather than the newer Android 11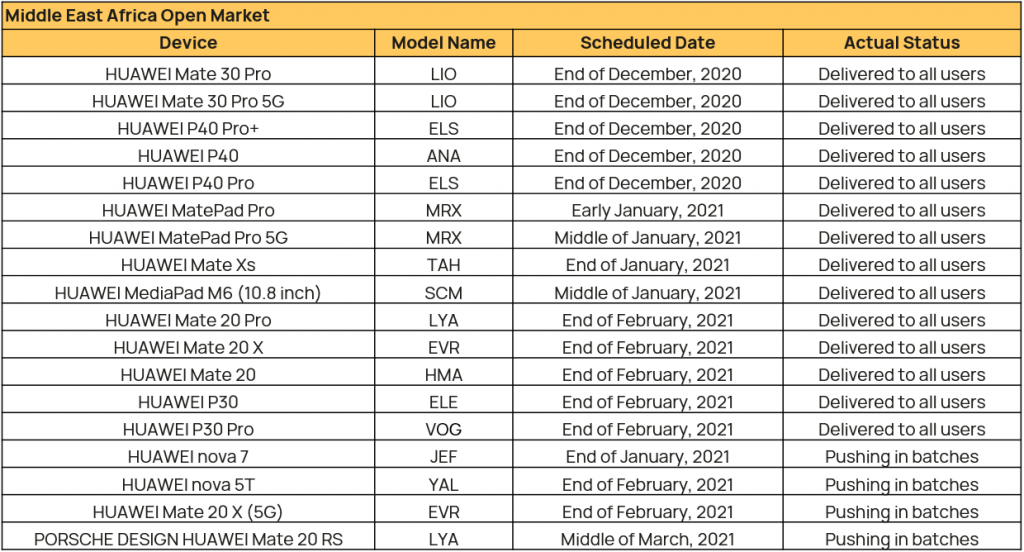 Huawei is now pushing EMUI 11 to most devices globally. And from sources, we know that it has already finished distributing the OS to many devices, including the P40 series. According to sources, devices such as the P30 and Nova 5T in Japan, or the Mate 20 Pro in Central Asia and Russia, remain on EMUI 10.1.

However, in India, the company has delayed the release of its latest update from March to May. The devices are still eligible for receiving EMUI 11 in batches, however, it could take a few weeks before the OS arrives as an over-the-air (OTA) download.
Huawei is also developing its HarmonyOS which released its first beta preview, and the company is also successfully developing its Kirin processors. The company is also looking for a breakthrough in its almost successful 5G Spectrum.