If you want to know the top 10 best anime series of all time, then you have got the right place. Here, we will provide a handpicked list of mesmerizing anime series that are worth your time.
Top 10 Best Anime Series Of All Time–
1. Haikyuu!!
The number-one position achiever in our list of top 10 best anime series is this. Why, well there are pretty good reasons for it.
- Advertisement -

Firstly, the anime is based on a sports theme that is very rare to be found in the anime world. Second, it has a wide character list, where almost everyone from the volleyball team is a character.
Even though there are so many hurdles, the character development is balanced, and everyone gets enough screen time. The series is amazingly zealing and makes you hook off to your seats.
2. Dragon Ball Z
One of the top 10 best anime series is this, which is famous all over the world and revolves around superhuman martial arts. The anime series is interesting to watch and more thrilling to watch the fight scenes.
3. Made in Abyss
If you are looking for an emotional name among the top 10 best anime series, then this is for you. The two emotions that can fit well for this series are 'hope' and 'despair'.
The story revolves around two main characters Reg and Riko, who are to set a journey to find the mysterious secrets of their abyss. Throughout their journey have to face several challenges and win all of them to know their answers and find the lost relatives.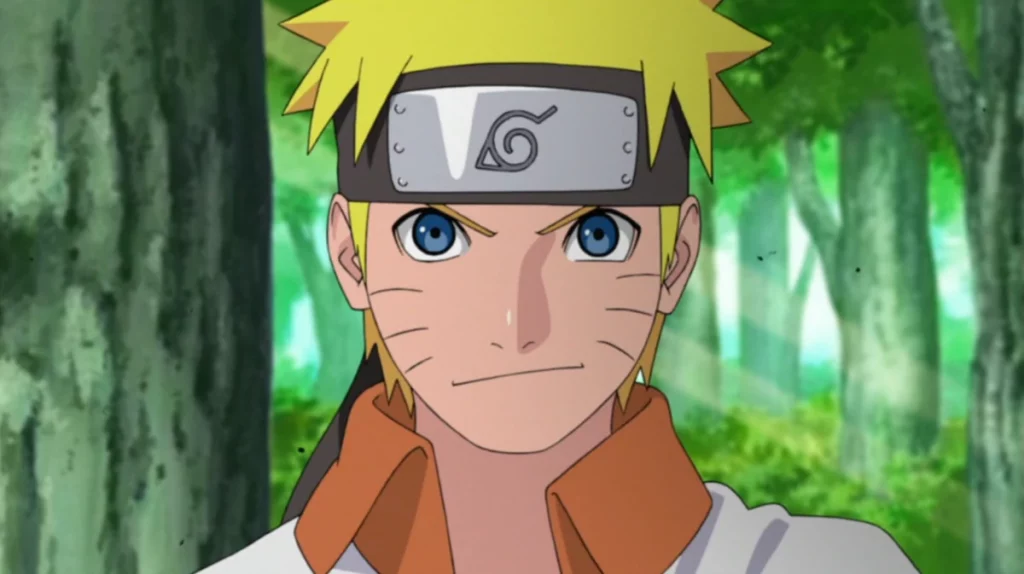 4. Naruto Shippuden
When we are talking about the top 10 best anime series of all time, we can't afford to miss this one out. Naruto was one of the long–running anime series that gained popularity all across the world. Even now people remember their Naruto days and this series.
What a viewer expects from an anime series, action–packed fight scenes, dramatic scenes that can make your heart ache, and funny moments. This has all of them and was presented in such a manner that you can't forget them.
5. Demon Slayer


One more from our list of the top 10 best anime series is this, which is a record–breaking anime series. What makes it stand apart from others is its smooth animation and impressive visual effects.
Apart from them, it has an interesting story and more funny and hilarious scenes than you can think of. We can say that this anime series is a must-watch if you want some light–hearted drama.
6. Jojo's Bizarre Adventure
This one from the top 10 best anime series is truly exciting and thrilling. We can say that this is one of the weird yet amazing shounen anime series following different generations of the Joestar family.
It is one influential manga series that has been running for generations and you can't decide what season was best. All of the seasons are loaded with action, drama, and hilarious moments, some are even iconic in their regards.
7. Mob Psycho 100
Don't underestimate this game by its title; Mob Psycho 100 is surely one of the top 10 best anime series. Although from the name of the game, you must have suspected it of gruesome and violent. But believe me, it's not.
Moby Psycho 100 is a fun romp that will make you laugh from your heart. This series is like a parody of the shonen–style and is tightly woven around an 8th-grade boy. His name is Mob and he possesses special powers of exorcists.
The entire series revolves around how he is using his powers and balancing them to save the world. The humor it has got is really excellent and never disappoints you.
8. Attack on Titan
If you love to watch some action–packed anime series, then this shall be your pick. Attack on Titan is a story of three friends who have to fight against evil forces to save their city.
The entire series is loaded with high–intensity action, and brilliantly planned death scenes that just shake off you. Moreover, its slow – character-driven scenes add more weight to the series than anything else.
9. Baccano
If you want to watch a short anime series full of drama, emotions, and everything else, then this is for you. Baccano is an anime series of total 16 episodes, yet holds an intriguing story and is one of the top 10 best anime series.
This series runs at a fast pace and offers a thrill to its users. It unfolds like a puzzle and presents twists and turns at every point you can't even imagine. In every new episode, you will get to know completely different things that will change your perception.
10. Samurai Champloo
As you can guess from the name itself, the anime series is on the samurai theme and one of the top 10 best anime series. For decades, people all over the world have been fascinated by the samurais of Japan.
This anime story revolves around samurais, a simple yet powerful story. It also has a touch of hip-hop, which makes the series more interesting.
Samurai Champloo is an episodic anime series with three main characters. The entire story revolves around them and their engrossing actions.
- Advertisement -