In this pandemic situation, most of the people are doing their job virtually from their own place, so in this situation, there is a high demand for earbuds and earphones. Now, most of the users are looking forward to earbuds that can cancel the external noise, so that they can work peacefully. So, due to the high demand for ANC headsets, many companies are going to launch new earbuds in 2021. Apple is going to release AirPods Max in the coming year, which will be a noise cancellation over-ear headphone. Though this AirPods Max features active noise cancellation technology, it is not too much impressive because of its expensive range or the case that is threatening to get the 'Worst design ever' award.
Now we are providing a list of the top 5 best AirPods Max alternatives, that you can buy in 2021. The list is based on 5 major points:- Design, Sound, Noise cancellation, Comfort, and Battery Life. Regarding the budget, all these earphones on the list are a quite affordable price than the AirPods Max. So, let's get into the list.
1. Sony WH-1000XM4

This over-head headphone is one of the best options for AirPods Max alternatives. This was announced on August 6, 2020, at a price tag of $349.99 / £349 / AU$549. This product is said to be Sony's flagship headphones for now.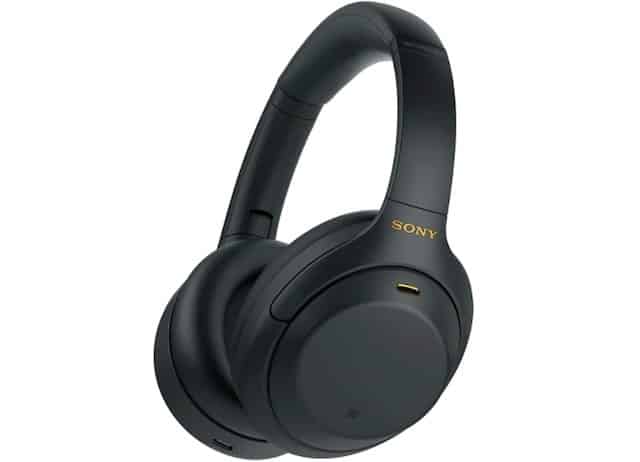 It is slightly more stylish than the Apple one, having a refined and subtle design to make it fit in anywhere. In terms of the build quality, it is made of plastic with a supple pleather padding. This padding makes it more durable as well as very much comfortable to wear for a longer period of time. This audio product can produce a substantial 30 hours of listening with noise-canceling turned on and almost 38 hours of service with noise canceling turned off. Also, Sony claims that you can use it for five hours by charging it for only 10 minutes and within three hours it will get fully charged.
It has a typical sensor in the ear cups. It works like this, if you take the headphones off, it will pause your music and resuming playback when you replace them. If you pause it for a few minutes, it will get switched off automatically for the excellent conservation of the battery life. Another cool feature it possesses named Speak-to-Chat. It is such a useful feature by which your headphones will recognize when you've started talking. This audio product from Sony produces powerful bass performance without exaggerating it. You can experience an overall balanced audio performance through Sony WH-1000XM4s.
Buy from here:
2. Bose Noise-Cancellation Headphone 700
Bose Noise- Cancellation Headphone 700 is another great option for you. This product carries almost the same pricing compared to Sony's. It was announced in 2019 at a price tag of $339.99 / £349.95 / AU$599.95.
This over-head device is the most stylish headphone. The headband is made of stainless steel. For the perfect fit, the ear cups are slidable up and down, which equally gives it a premium look. Both the earcups and the headband are padded with cushions, making them comfortable for a longer time of usage. As it is padded with cushions, it makes the device lightweight (at 249 grams) as well as helps it to provide excellent noise cancellation and a good fit. These BOSE headphones can produce an accurate 20 hours of battery life at a single charge. But, if you use it continuously at a higher volume, the battery will drain quicker.
With 11 different noise cancelation settings, the Bose Noise-Cancelling 700 Headphones work exceptionally well in terms of canceling the outer noise. This product uses an eight microphone system for noise cancellation: six of them are there to enable traditional noise cancelation whereas the other two basically isolate your voice and reject environmental noise while you are in a phone call. The transparency mode is there as well like the Airpods Max by which it can allow environmental sound to pass through.
The Bose Noise-Cancelling 700 Headphones have Alexa built-in. Apart from Alexa, you can also access both Siri and Google Assistant. You just need to press the button on the right ear cup and control your headphones with your voice commands. Anything from Bose, it is quite evident that the sound quality will be extreme. No difference with this product too as it produces a well-balanced soundstage with an immersive amount of details and clarity. Whether you are a bass lover or a soft music lover, this product is well capable to fulfil all your needs.
Buy from here:
3. Beats Solo Pro
This earphone is the smartest headphone. This over-head device has a price tag of $229.95. This headphone is powered by Apple H1 Chip as the AirPods Max. This headphone also has a good Active Noise Cancellation technology and also has a transparency mode, which will help to stay away from your surroundings while listening to music.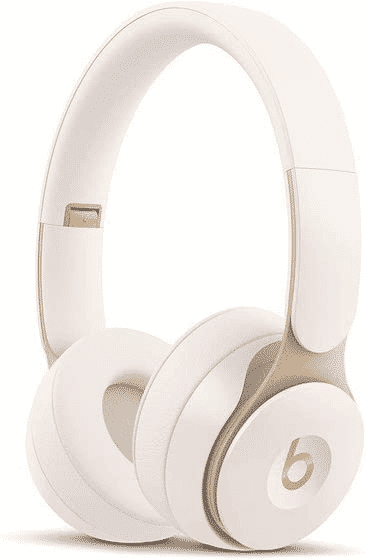 Regarding design, this Beats Solo Pro headphone has lightweight with comfortable earcups. An iconic beats logo is glowing in all its glory gives it a nice-looking design. In terms of battery life, this headphone offers 22 hours of listening time continuously. and up to 40 hours of battery life when the ANC and transparency modes are turned off.
Buy from here:
4. Bose QuietComfort 35 II
Bose QuietComfort 35 II is another great option for you if you are looking for ANC headphones. This overhead device is priced at $269.99. Lets's check out the specifications of this headphone.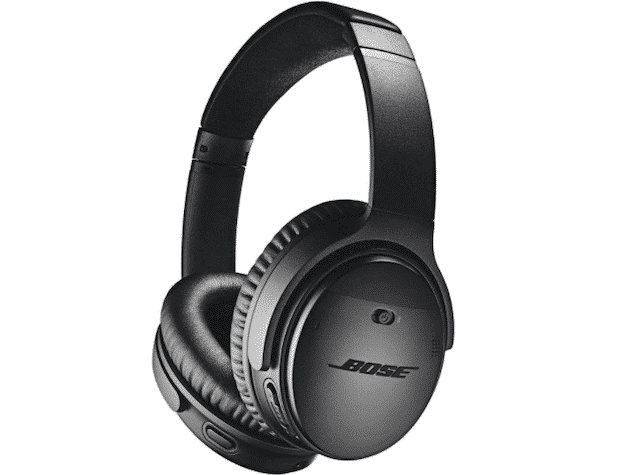 This headphone offers World-class noise cancellation makes quiet sound quieter and music sound better. Bluetooth and NFC pairing with voice prompt make for hassle-free wireless connections, Volume-optimized EQ gives you balanced audio performance at any volume. This headphone features three-level Noise Cancellation, which offers a clear sound experience. Noise-rejecting dual-microphone system provides clearer calls even in noisy environments. Now Alexa-enabled. Ask Alexa to play music, hear the news, check the weather, control your smart home, and more. Regarding the battery life, the Bose QuietComfort 35 II features up to 20 hours of wireless listening per charge.
Buy from here:
5. Microsoft Surface Headphones 2
Microsoft Surface Headphones 2 could be a better option if you are looking for a professional look and feel. The Surface Headphones 2 looks promising and its decreased price of $249 (around Rs.18,946) will encourage users to go for this.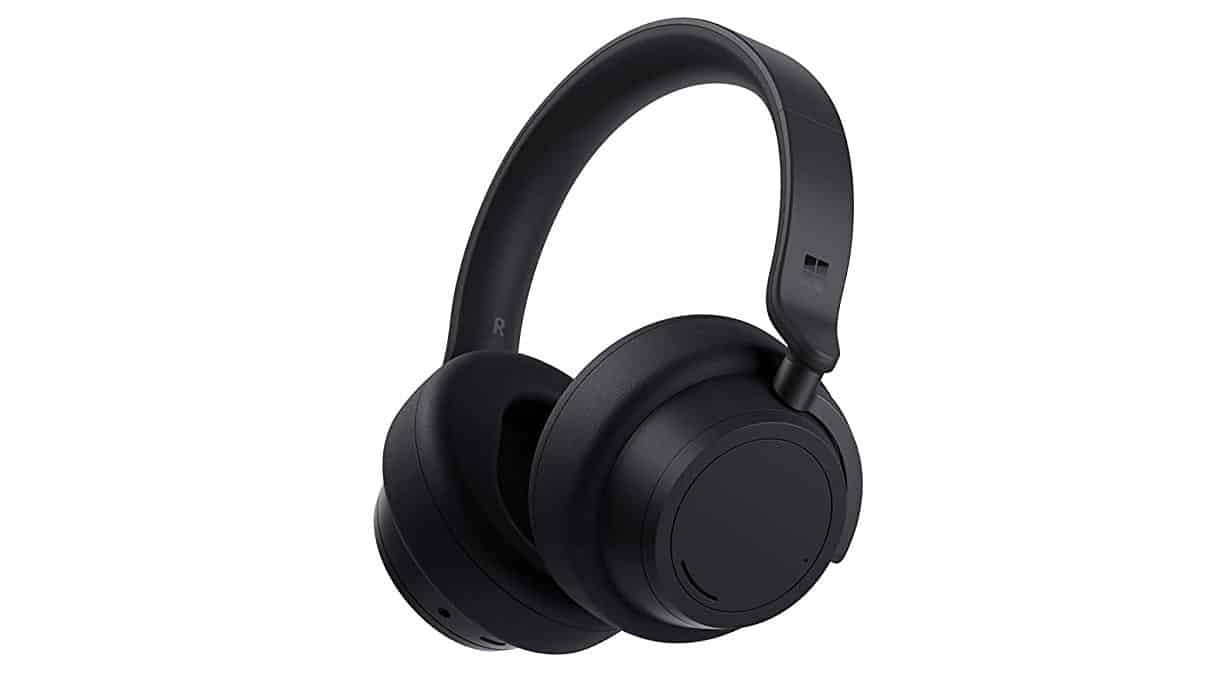 Regarding the specifications, this headphone also features the same ANC dial on the side which you can rotate to control the amount of noise cancellation you want. There are 13 levels of ANC adjustments. Microsoft's Omnisonic sound profile remains identical to the original Surface Headphones. On the other hand, Microsoft has upgraded the Surface Headphone 2 to feature the new Bluetooth 5.0, and also support for aptX. It also has better integration with Microsoft Office Suite applications like Word, Outlook, and PowerPoint. You can dictate using the headphones, get live captions with translation in PowerPoint presentations, easily read or reply to emails in the iOS app for Outlook, and much more.
Microsoft claims all-day battery life for the Surface Headphones 2 of up to 20 hours with ANC turned on. It also has a quick-charge feature and lets you enjoy one hour of playback time with just 5 minutes of charge.
Buy from here: