- Advertisement -
Apple just introduces its new three Macs in its third Apple Event for this year. The fresh list includes MacBook Air, Mac Mini, and MacBook Pro. 2020 is a special year for both Apple and its fans as the Cupertino giant presents all its Macs equipped with its own M1 processor. This chip is based on 5nm architecture and has 8-CPU cores, 8-GPU cores, and 16-Neural Engine cores. Click here to get more information about the new M1 chip by Apple.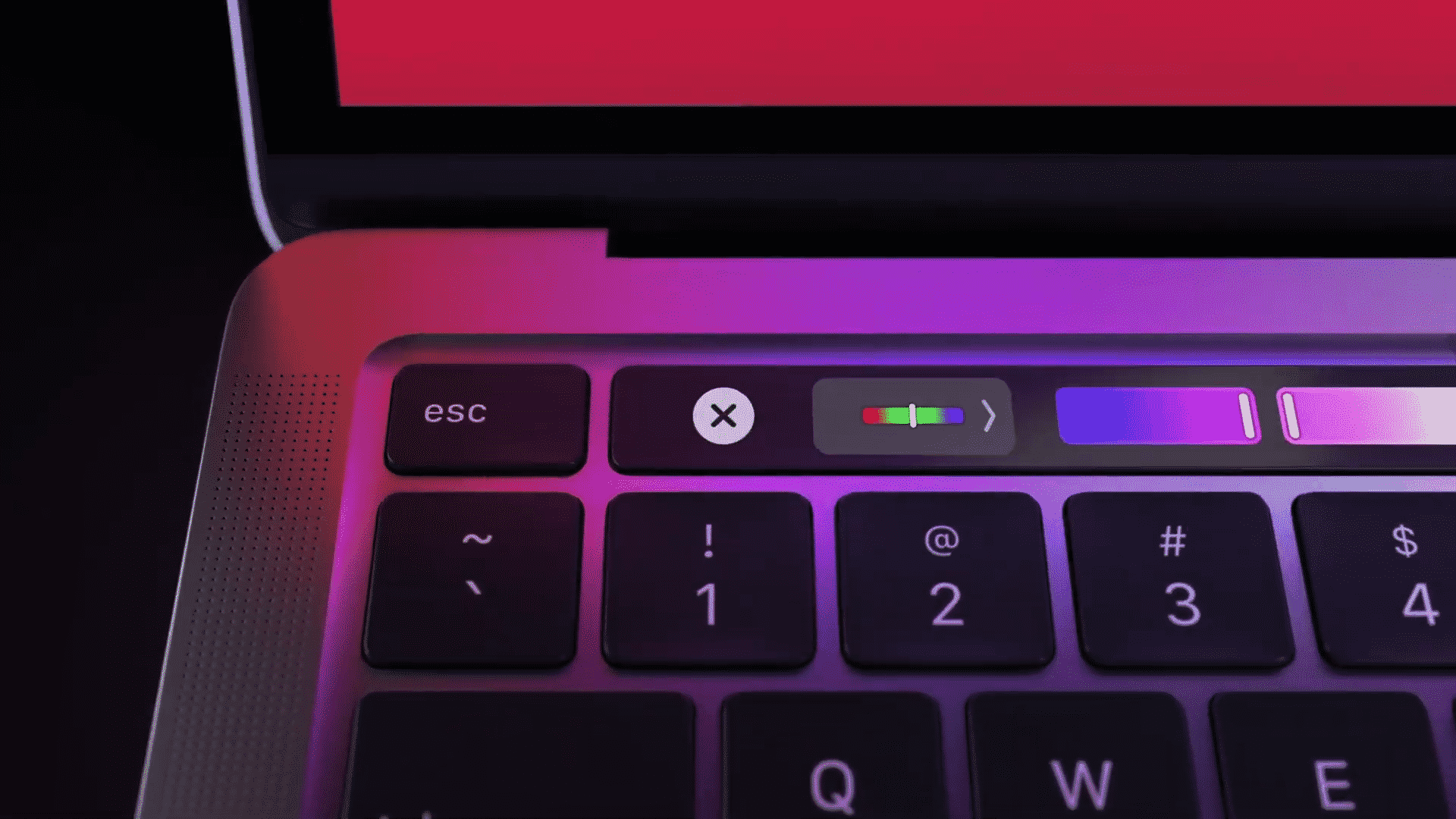 Apple showcased its new Apple MacBook Pro to stand with your pro ideas no matter whether you are a student or a professional. Thanks to the new M1 processor, macOS Big Sur, and obviously the optimization magic of Apple. Here are some performance stats of this MacBook Pro's performance –
2.8x faster CPU performance
5x faster GPU performance
3x faster than similar Windows laptops
Unbelievable 11x faster ML performance
According to the presentation, the application developers now can develop their apps three times faster, photo editors' jobs will smooth further, and projects based on multiple dimensions can be handled without sweating out. There are more heavy tasks that get easier like 8K video editing.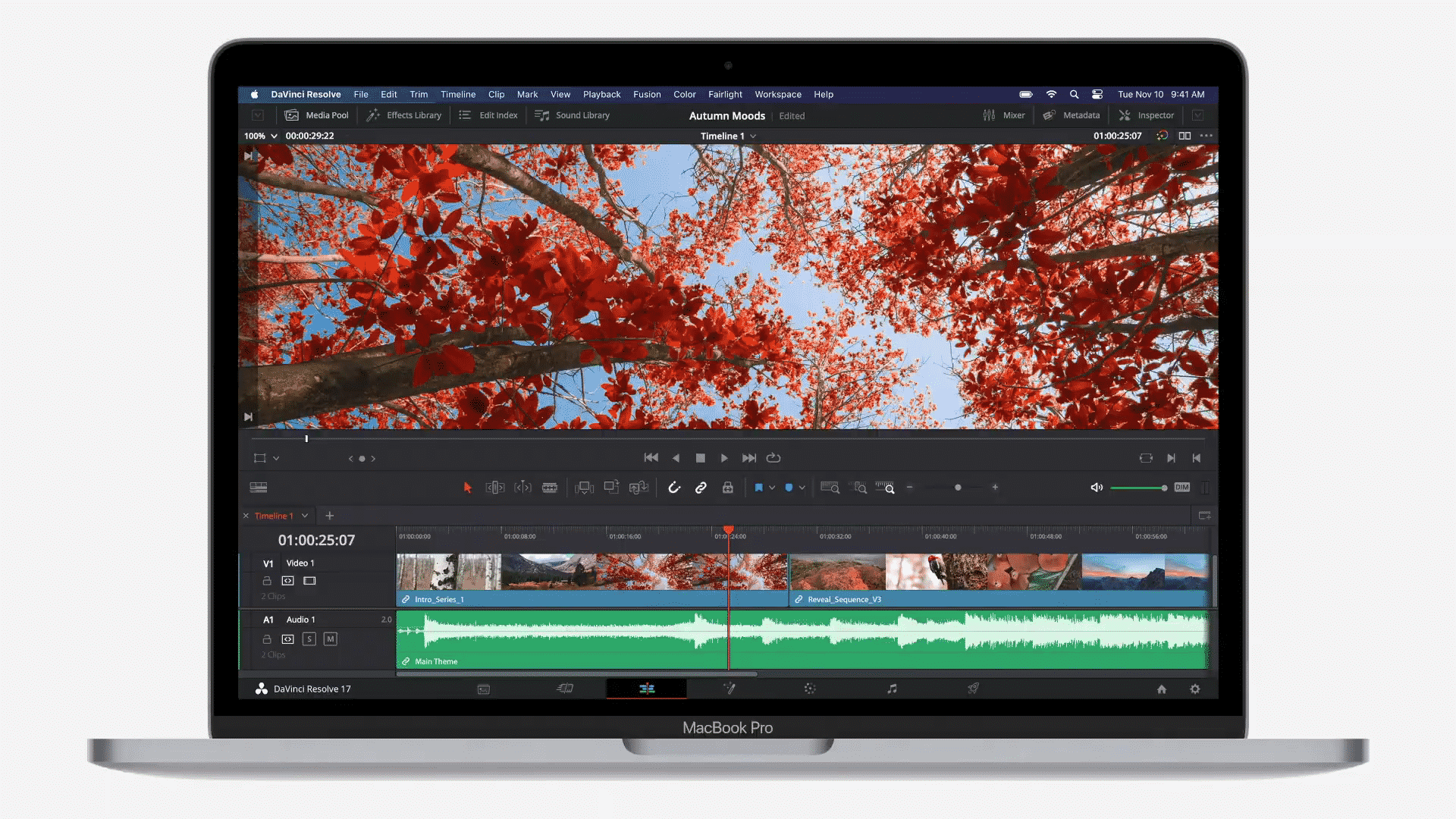 - Advertisement -
The new active cooling system is capable enough to keep the MacBook cool while computing heavy data with almost no sound. Due to the power efficiency of the M1 chip, the MacBook Pro can deliver web browsing service for up to 17 hours and 20 hours for video playback. This is the longest battery life a MacBook Pro ever gets.
Along with the performance and battery life, Apple didn't ignore the other important parts like audio output, camera quality, and security.
To maintain the performance, the new M1 processor alone is now allocated, there is 8GB of RAM (expandable for up to 16GB), and two storage options – 256GB or 512GB SSD (expandable for up to 2TB).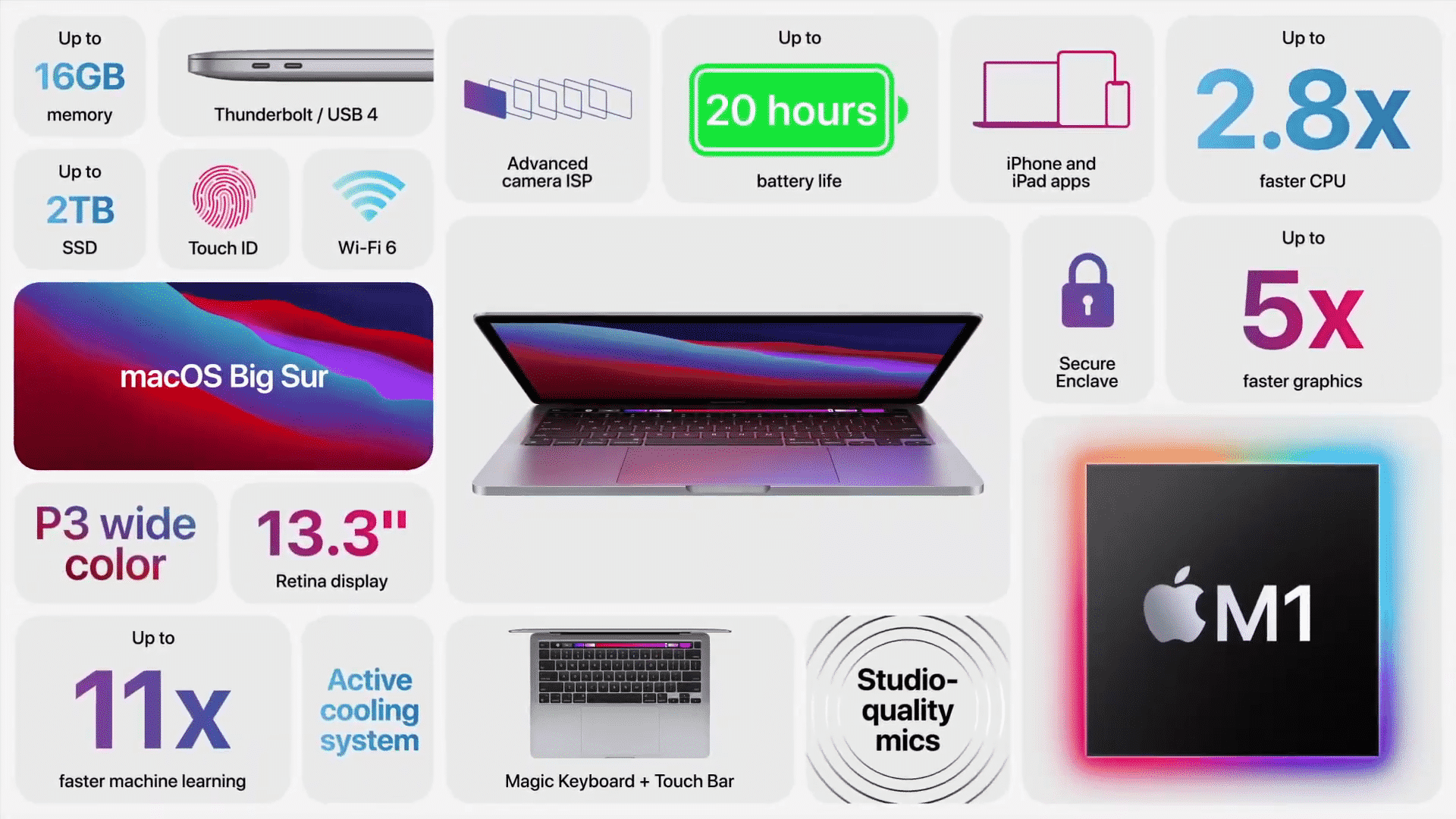 - Advertisement -
Rather than the M1 processor variant, Apple also keeps two intel options too. In this case, the 10th Gen i5 processor is assigned and available storage options are 512GB and 1TB (expandable for up to 4TB).
Apple opens its selling counter from today via its own online store. Just like the two storage options, silver, and space grey – these two color options are available too. The pricing chart is given below.
| | | |
| --- | --- | --- |
| Processor | Storage | Price (INR) |
| M1 | 256GB | 1,22,900 |
| | 512GB | 1,42,900 |
| intel | 512GB | 1,74,900 |
| | 1TB | 1,94,900 |
Do Check Out 👇🏼
- Advertisement -
- Advertisement -