- Advertisement -
The Apple Special Event for the third time this year will be remembered over a long time. Reason? In this event Apple, for the first time showcased its Mac lineups with its own chip called M1. That means, the Cupertino giant left its dependency on intel, not fully, but mostly. Apple, today introduces the new MacBook Air, Mac Mini, and MacBook Pro all power by the M1 chip. It's obvious, the consumers are going to get a never before experience from now. Alongside, Apple entered into a new era with the M1 for Macs.
If you want a powerbomb in a small shape and size, Apple developed Mac Mini just for you. It is capable of delivering almost the same Mac desktop experience is very small and compact size. Before diving deeper have a look at how M1 changes Mac Mini's performance statistically.
3x faster CPU performance than the earlier version
6x faster graphics performance
1/10th in size than the top-selling PC desktops in similar price tag
5x faster than the top-selling desktops
15x faster machine learning performance
So you already get what the exact changes the new Apple chip for Macs, M1 brings to the Mac Mini. Though, it's not the only thing to consider, especially the macOS Big Sur.
- Advertisement -
Though Apple is shifting with its own M1 chip, it still provides an intel version for the common fans of Apple and intel. Let discuss the M1 variant first.
In the M1 version, having 8-core CPU, 8-core GPU, and 16-core Neural Engine, consumers will get two further options to choose from, in terms of storage capacity. There is 8GB of RAM with the reconfigurability to 16GB and either 256GB SSD or 512GB SSD. Users can go for up to 2TB of storage later, as per their needs. Through the variety of ports, connecting screens with a 60Hz refresh rate and up to 6K resolution is possible now.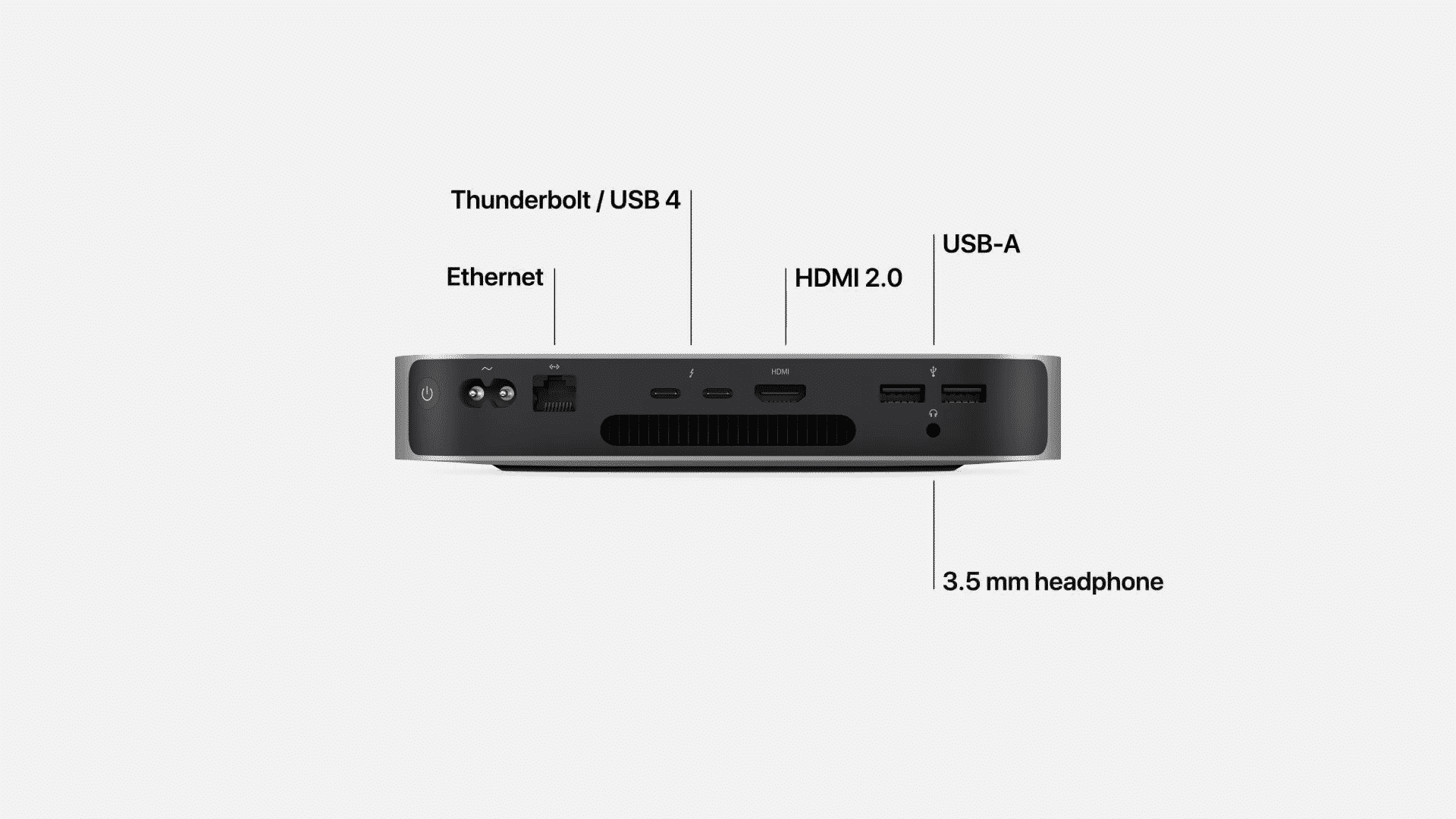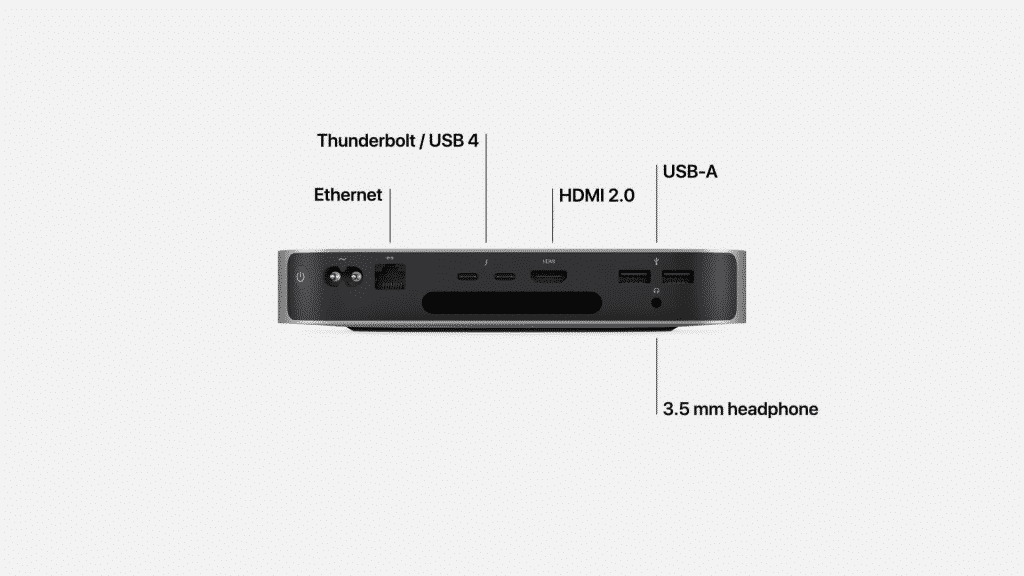 In the case of the intel variant, there are only 8GB RAM and 512GB SSD option available. If the consumer wants, s/he can expand the RAM to up to 64GB and up to 2TB SSD. Forget to mention, the 6-core i5 chip is equipped in it. The rest of the other details are more or less the same as the M1 version.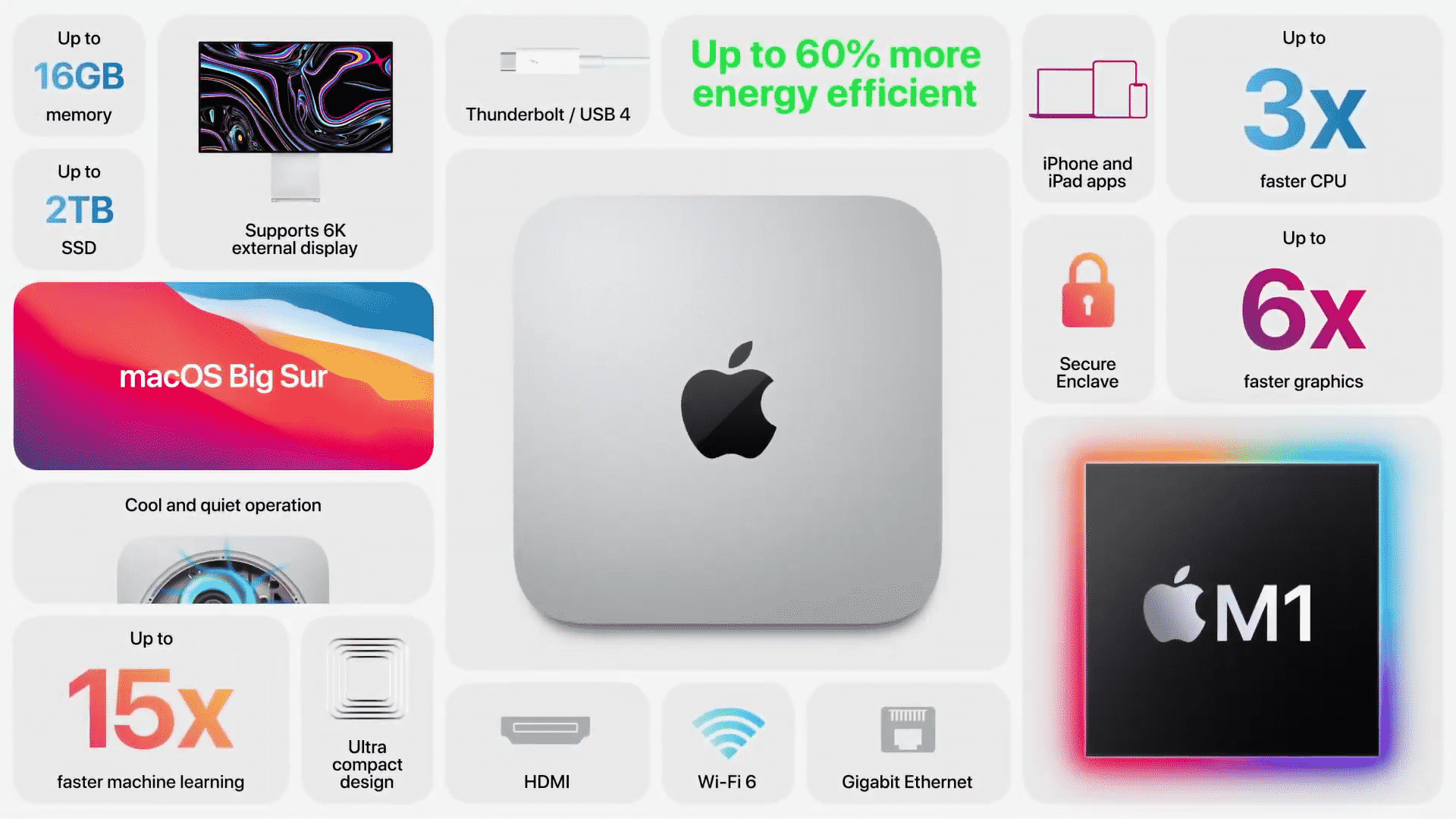 - Advertisement -
Coming to the pricing and availability, all the variants are available now. In India, the M1 variants cost INR 64,900 and INR 84,900 for 256GB and 512GB storage variants respectively. The Mac Mini powered by the Intel i5 processor costs INR 1,04,900. All are available through the Apple Online Store.
Do Check Out 👇🏼
- Advertisement -