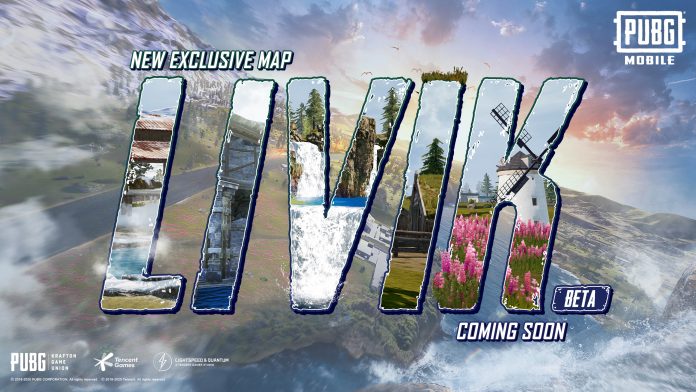 In May, PUBG mobile was teased a new map with some area images of that. It was rumored "Fourex" is the name of the upcoming map. But now, the PUBG authority twitted again and revealed the name as "LIVIK".
As per the official post, the new map, LIVIK, will be available for the mobile version soon and it is currently available for the PUBG Mobile Beta users only. Normal users, please wait a bit.
Besides, this map is going to be the first one that will release on the mobile version before PC or in the console version. That increased the excitement of all the Mobile gamers for sure.
This map, in beta, is called "secretmap', exactly the same as the previous beta map appeared last month. Though a few information is out now and primarily the map looks slightly a combination of the two existing PUBG Mobile maps Erangel and Vikendi.
New Additions & Attractions:
LIVIK has the combination of both the greenery and snowy fields at the same time in two different sections
A beautiful waterfall that comes down in two jumps and meeting to the river passed through the map
A place full of hot-springs and the best thing about these it helps to regain a limited amount of health just like health drinks
New monster truck
Addition of Broken castles, and windmills surrounded by beautiful pink flowers to provide you a great in-game view
Lastly, as it is a new map, you will get more than enough loot in no time after landing
There is no official announcement when we will get LIVIK on our usual PUBG Mobile. In addition, the Erangel 2.0 map is still in waiting though it is available in China.
To try the new map LIVIK in Beta click here.
Do Check Out 👇🏼