LaLiga has signed a long-term extension to its sponsorship agreement with video game developer EA Sports. They have signed an extension up to 2030. It was announced on Wednesday. This means EA Sports' famed game FIFA will stay the official partner of the Spanish League.
EA Sports has more than 100 licenses of football leagues, including Major League Soccer in the USA and Canada, the English Premier League along with Germany's Bundesliga. EA Sports also has a part in LaLiga's return to the fans worldwide by providing fan sound for game broadcasts.
LaLiga has a huge global fanbase mainly because of Lionel Messi and Cristiano Ronaldo, who left for Juventus in 2018. LaLiga giants Real Madrid and Barcelona are two of the most successful clubs in the world as well. All these things have made LaLiga as one of the most popular leagues selected in FIFA's FUT (FIFA Ultimate Team).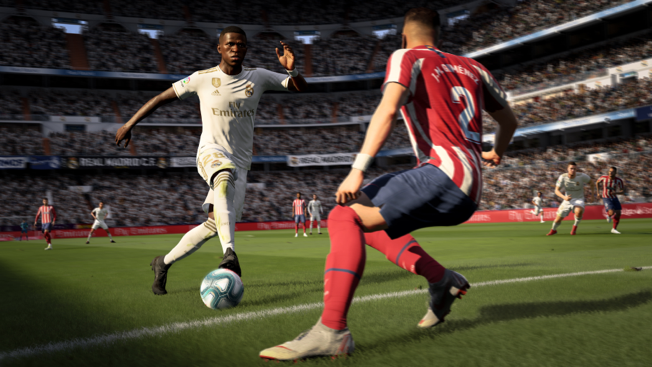 According to Sports Business, while neither LaLiga nor EA Sports are ready to comment on the value of the deal but it is estimated to be worth between $9m to $10m per annum for all marketing and licensing rights.
Cam Weber, Executive Vice President & Group GM of EA Sports said: "Our vision is to grow the love of sport through our games and services, and with strategic partnerships with iconic organizations like LaLiga, we're uniquely positioned to deliver unrivalled authenticity and innovation in the years to come."
LaLiga has the biggest in-game fanbase across 70 nations worldwide and LaLiga clubs were used in more than one billion matches. FUT fans will continue to enjoy with unique LaLiga content in EA Sports FIFA like Team of the Week (TOTW), Player of the Month (POTM) and Team of the Year (TOTY).
Do check out: