The Cupertino giant has upgraded a lot of its products quietly like its new iPad Pro, MacBook Air while its popular Mac mini gets its storage doubled at no extra cost in 2020. In the midst of this, the Mac mini gets a lesser hype from the fans but is a really useful device among enthusiasts.
It's very disappointing to see Apple has not changed the CPU and RAM configurations so still the Mac mini comes with 8th gen Intel CPUs but with double the SSD storage at no additional cost at least as per the US home market. So exceptionally, the Mac mini (2018) remains the same as the new Mac mini (2020).
Apple's new Mac mini entry model starts from US$799 and features quad-core 8th gen Intel Core i3 clocked at 3.6 GHz without any Turbo Boost or multi-threading. Like the base model of MacBook Air (2020), the base SSD storage of 128GB has been doubled to 256GB while the RAM remains to be 8GB.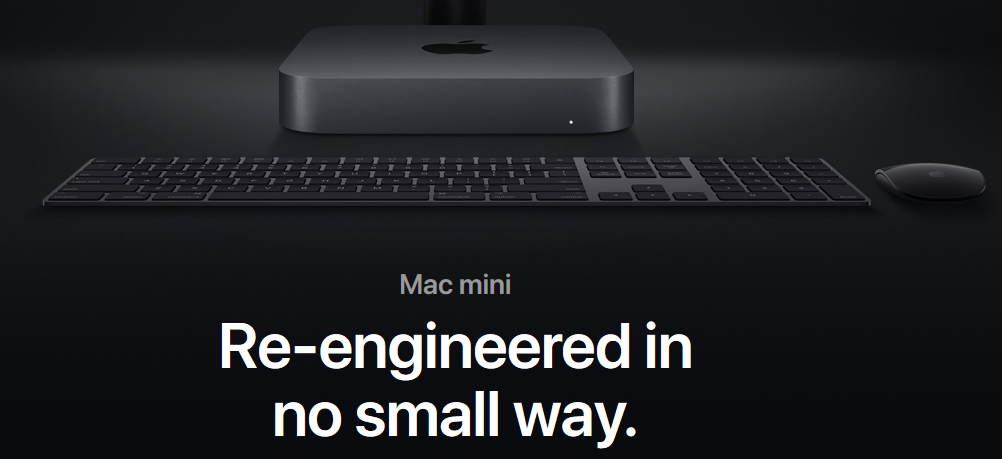 The next US$1,099 model is equipped with a 6-core 8th gen Intel Core i5 processor with a base clock of 3.0 GHz, offering Turbo Boost clock of up to 4.10 GHz along with 8GB of RAM. You can even configure your Mac mini with up to Intel Core i7 that offers both Turbo Boost clock of 4.6GHz and hyper-threading along with up to 64GB of RAM and a 2TB SSD.
The Mac mini still includes 4x Thunderbolt 3/USB-C ports, an HDMI 2.0 port, 2x USB 3.0 Type-A ports, 10/100/1000 Ethernet (configurable to 10Gb), and a 3.5 mm headphone jack. It also features 802.11ac WiFi and Bluetooth 5.0 in terms of connectivity along with Apple's T2 security chip.
The best configuration of the Mac mini with top-of-line specs will cost you around US$2,899 and its clear that in 2020 no upgrade on the CPU front can be expected as we see on the MacBook Air and due to the Coronavirus situation availability of the Apple products might be questionable for the fans as well. Check out Apple's official site.
Do check out:
😎TechnoSports-stay UPDATED😎