The much-awaited online gaming service by Google is here, the mobile version of Google Stadia will be available via its app which is already released on its popular Play Store for Android devices in the US only. Stadia which is Google's own cloud-based game streaming service will officially commence from November 19.
9to5Google reported on Friday that opening the app, we see Google promoting the game Destiny 2, which will be one of the first games that will be offered to Stadia users. On clicking the "Get Started" link, users get redirected to a screen stating that it is "Waking up the GPUs."
The app even asks for your Google account confirmation and other gaming quotes like "Building Rome" and "Reticulating Splines" have also been spotted by readers. For playing a game, sadly, you'll need an invite code to join the service, and without having one, all you'll be able to do is to explore as for now.

According to Google: "To play Stadia, you'll also need a code that will be provided to you with a qualified purchase, such as Stadia Founder's Edition or Stadia Premiere Edition".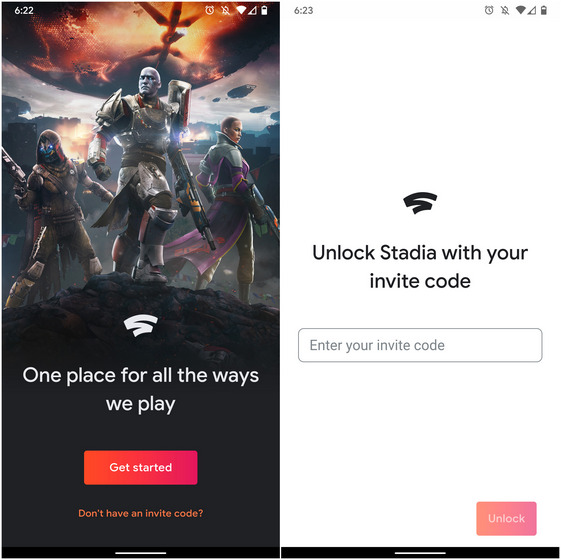 Stadia is a revolutionary gaming service by Google that will be using Google's own servers. Google's servers will be able to deliver 10.7 teraflops of GPU power, which is more than the 4.2 teraflops of the PS4 Pro and the 6 teraflops of power on the Xbox One X.
Each Stadia instance will also be powered by a custom 2.7GHz x86 processor with 16GB of RAM. Google has promised to provide rich graphics quality for every kind of device including basic graphics for smartphone, 720p or 1080p graphics for laptops or PCs at 60fps.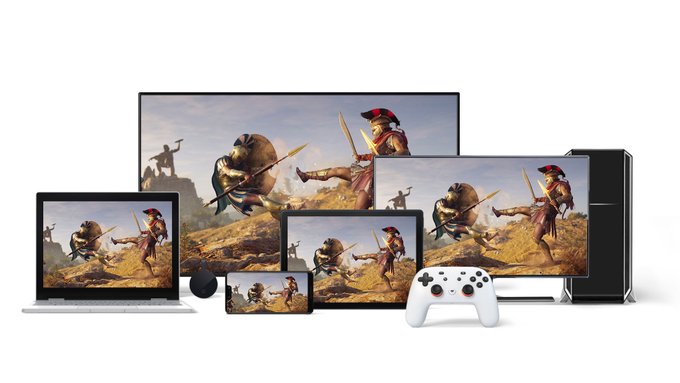 Google will be launching its new cloud gaming service Stadia to 14 countries this month at $9.99 a month starting off with 31 popular gaming titles from 21 different publishers.
The list of countries includes the US, Belgium, Canada, Denmark, Finland, France, Germany, Italy, Ireland, Netherlands, Norway, Spain, Sweden, and the UK. Sadly, India will not be part of the first release but nevertheless, it will surely arrive soon.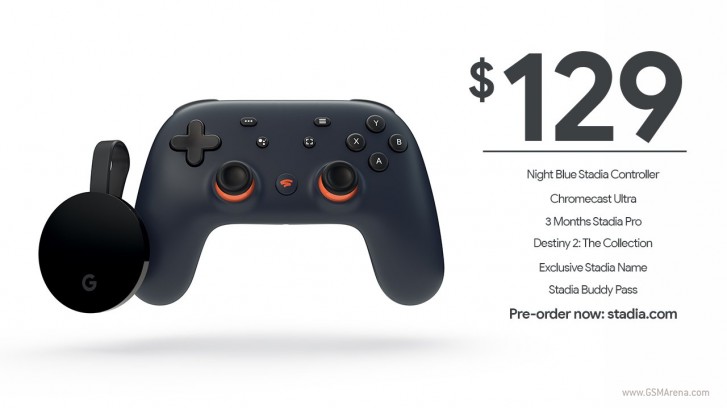 To get access to Stadia's library of games you will have to subscribe to Stadia Pro that will cost $9.99 (Rs.700 approx) a month while the free version will let you buy games outright and play them on any device with Chrome installed. Buyers will be able to purchase Founder's Edition of Google Stadia for $129.99.
According to the app's Play Store listing page, the gaming service will support a number of different devices at launch, including the Pixel Slate, Acer Chromebook Tab 10, HP Chromebook X2, and Pixel devices including Pixel 2, Pixel 3, Pixel 3a and Pixel 4.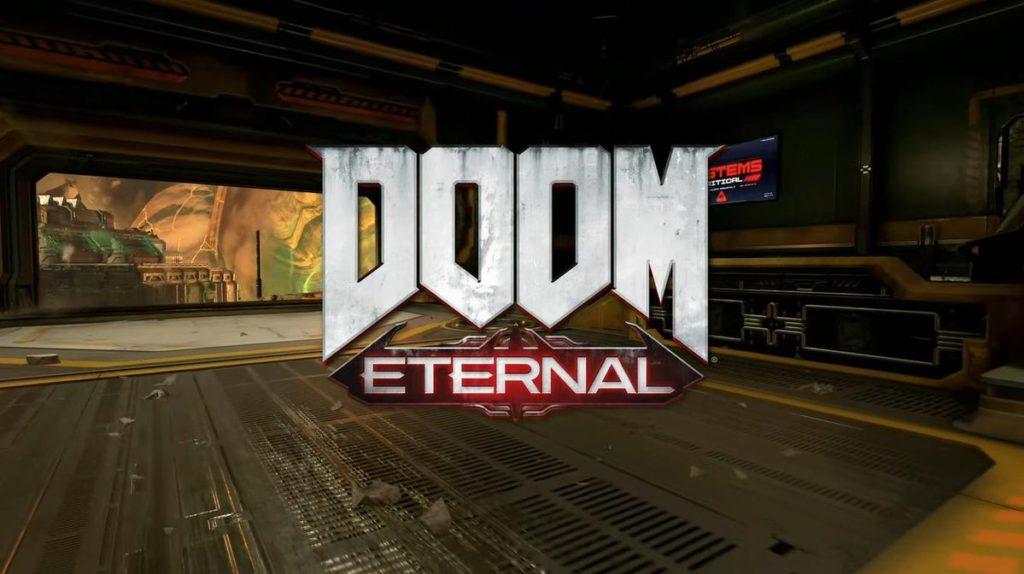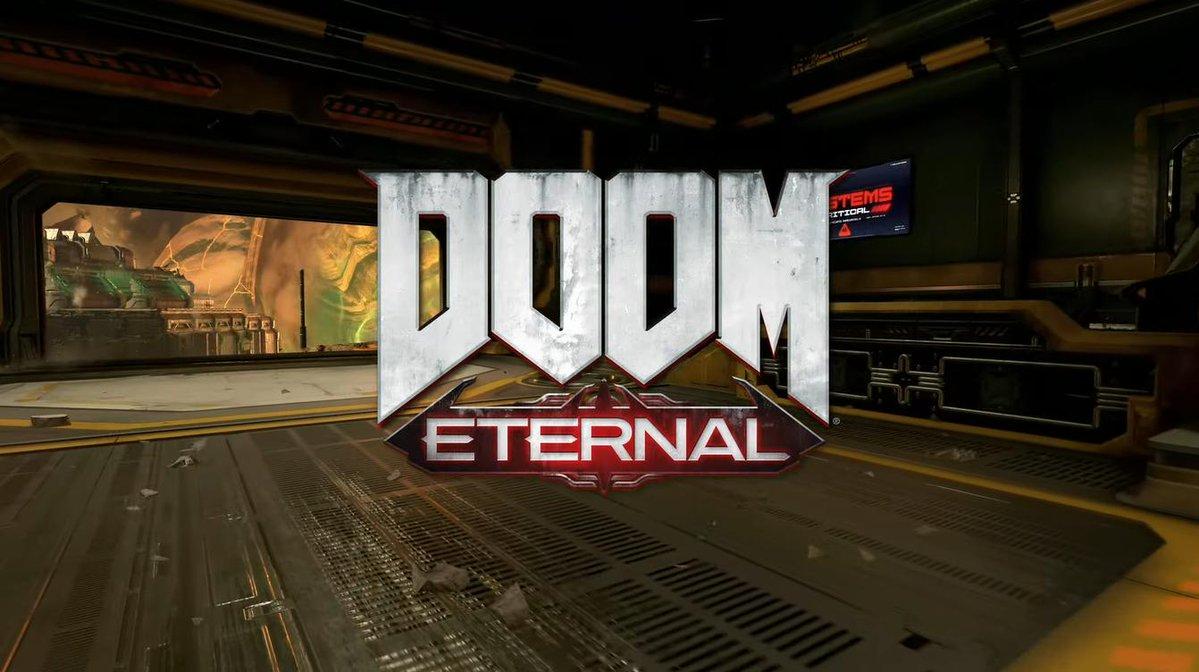 Here is the list of games that will available to you via Stadia gaming service:
Dragon Ball Xenoverse 2 from Bandai Namco
DOOM Eternal, DOOM 2016, Rage 2, The Elder Scrolls Online and Wolfenstein: Youngblood from Bethesda
Destiny 2 from Bungie
Get Packed from Coatsink will be exclusive to Stadia
GRID from Codemasters
Metro Exodus from Deep Silver
Thumper from Drool
Farming Simulator 19 from Giants Software
Baldur's Gate 3 from Larian Studios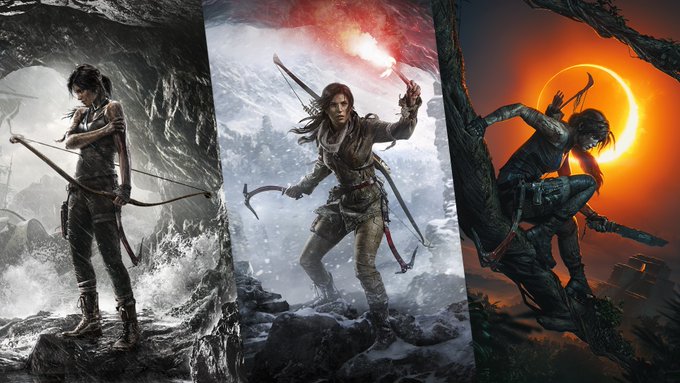 Power Rangers: Battle for the Grid from nWay Games
Football Manager from Sega
Samurai Shodown from SNK
Final Fantasy XV, Tomb Raider Definitive Edition, Rise of the Tomb Raider, Shadow of the Tomb Raider from Square Enix
NBA 2K and Borderlands 3 from 2K Games
Gylt from Tequila Works will be a Stadia exclusive
Mortal Kombat 11 from Warner Bros.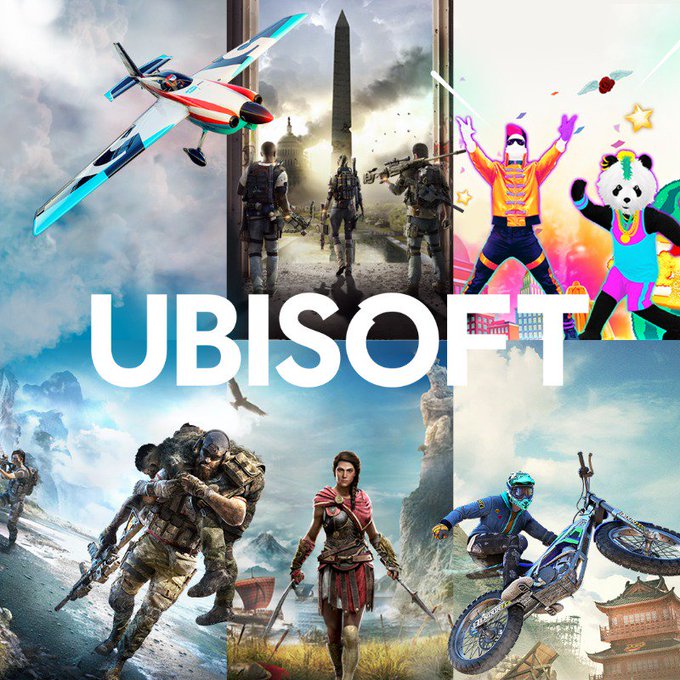 Darksiders Genesis from THQ
Assassin's Creed Odyssey, Just Dance, Tom Clancy's Ghost Recon Breakpoint, Tom Clancy's The Division 2, Trials Rising, and The Crew 2 from Ubisoft
via IANS
Most of these games are very popular and demanding, few of them like Ghost Recon Breakpoint, Doom Eternal, Borderlands 3 are the latest ones. There are also undisclosed game titles coming from developers and game studios such as Capcom, Electronic Arts and Rockstar Games.
It's impressive to see Google launch its service via smartphone so fast, as for the Indian enthusiasts, all I can say is to wait to until next year when the country will be part of the first round of expansions early next year.
Do check out:
😎TechnoSports-stay UPDATED😎