Electronics giant Samsung of the Republic of Korea's recent board meeting has approved the spending of some US$850 million for its unit in Viet Nam to manufacture flip-chip ball grid arrays (FC-BGA). FC-BGA is a highly-integrated package board used to connect a high-integration semiconductor chip to the main board.
This information was revealed during a Friday meeting in Hanoi between Roh Tae-moon, president and head of the smartphone business of Samsung Electronics, and Prime Minister Pham Minh Chinh. About 60% of Samsung smartphones are made in Vietnam and the group has invested more than $20 billion as of June 2022, about 28 times higher than its initial commitment.
Samsung will manufacture chip transistors starting mid-2023
With a China-U.S. chip rivalry triggering a tectonic supply chain shift, Samsung also plans to open a $17 billion foundry chip plant in Texas. It is also reconsidering its Chinese operations, according to a Financial Times report.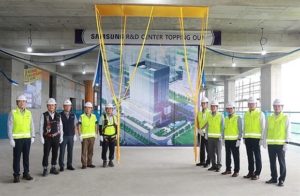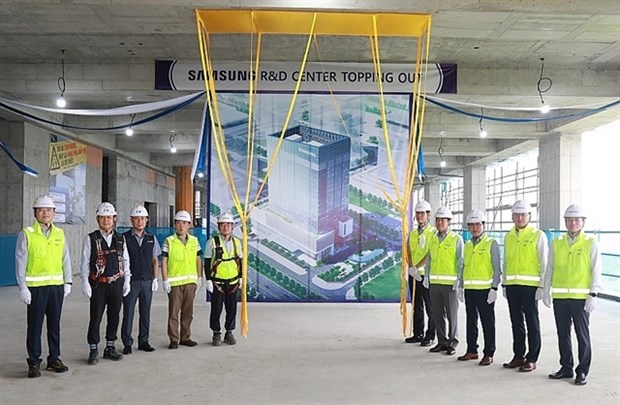 Vietnam has been a less-noticed player in the race to attract chip production – a competition that also includes Japan and Europe. The communist country hosts Intel's biggest test-and-assembly site but has not moved far beyond those services since the U.S. semiconductor company arrived in 2006. Rivals from Marvell Technology to Seoul Semiconductor also operate in the country.
The local media now suggests that Samsung is preparing for a semiconductor manufacturing test run and might start mass-producing chip transistors at its Electro-Mechanics factory in the Thain Nguyen province. Samsung apparently wants its Thai Nguyen facility to be capable of mass producing semiconductor chip grid products from July 2023 onward. Meanwhile, the Korean tech giant is constructing a new chipset manufacturing plant in the United States and recently applied to secure more land for additional expansions. The company is said to want to triple its semiconductor chip production capacity by 2026.
Currently, regarding the construction progress of the R&D Center, the rate of completion is more than 50 percent, and the center is expected to be inaugurated at the end of 2022. When this R&D Center begins its operations, the number of Vietnamese engineers we employ will rise from 2,100 to 3,000.