Ryan Reynolds and Rob McElhenney come with a new soccer-based film, 'Welcome to Wrexham'. Like an unknown person they come to the field without any experience, but then they are very brave as they purchase the 5th tier Red Dragons because they have felt some internal connection with the underdog journey of the team Now FX is also set to tell that the story with Welcome to Wrexham a documentary series featuring Ryan Reynolds and McElhenny that just set to premiere in the next month. 
Welcome to Wrexham: Plot
The story of the series follows the Wrexham Red Dragons, a struggling football team in the National League that just acquired the 5th tier of the English Football League and is known as the oldest professional football club in the world. The team had been purchased by Reynolds and McElhenney through their RR McReynolds Company LLC banner In November 2020, and the club has been officially named the owners in February 2021.
The new trailer exposes, that Reynolds and McElhenney had not exactly aware of what they were just doing while they have taken a challenging decision and just they felt some attachment to the team's history.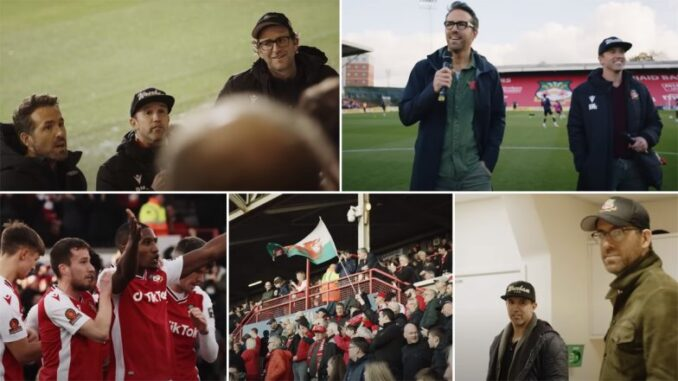 In the new trailer, we have seen the way that the Wrexham team just related with the town that shares the name. One person states, that the thing that people from Wrexham love more than anything is their football club.
The documentary series also shows that the team' holds the history just directly surrounded with the inhabitants of the town, and also their trajectory that comes for reflecting the enormous struggle against the unfavourable obstacles for survival.
Welcome to Wrexham: Release Date
FX confirms that Welcome to Wrexham comes with back-to-back episodes on 24th August 2022. In the next day, you become will find it on Hulu.
Here is the trailer:
A big thanks for the source.
Read More: Virgin River (Season 5): Everything We Know about the Renewal of Netflix's romantic drama series