20th Century Studios dropped a new trailer for the '30s crime drama  'Amsterdam'. With this news, we will like to reveal David O. Russell will be coming back, and this time the story of the adaptation is very impressive as it can ensemble of stars for the film.
Along with the trailer, 20th Century Studios also dropped the poster of Russell's new and star-stubbed like his last work with the exact high-stake hilarity. 
The film Amsterdam is mainly a mixture of historical fact and fiction, and the new trailer reveals a lot of this really happened." The film follows two soldiers Christian bale and John David Washington, and also a nurse played by Margot Robbie who just has put some wrong blame of murder and searching for themselves at the heart of America's most shocking historical plots.
While the investigators are frustrated during the trial, the three friends have appointed to solve the crime and also delete their names, enlisting the help of some wild characters featured by familiar faces. The new trailer showcases a noir-esque period piece with calamity containing romance, and some treachery, the main thin trailer focuses on a list of some big names. 
Amsterdam has been marked as Russell's first long return into the director's chair since 2015's Joy featuring Jennifer Lawrence. He is now popular for his films Silver Linings Playbook with Lawrence and Bradley Cooper. 
Amsterdam: Cast
The movie has been penned, produced, and directed by Russell along with Bale, Arnon Milchan, Matthew Budman, and Anthony Katagas. The executive producers are Yariv Milchan, Michael Schaefer, and Sam Hanson.
On joining Academy Award winner Bale, two-time Oscar nominee Robbie, Washington and two-rime Academy-winner De Niro are Alessandro Nivola, Andrea Riseborough, Anya Taylor-Jot, Michael Shanon, Mike Mers, Chris Rock, the Oscar winner Rami Malek, Zoe Saldana, Matthias Schoenaerts and also the multi-Grammy winner Taylor Swift.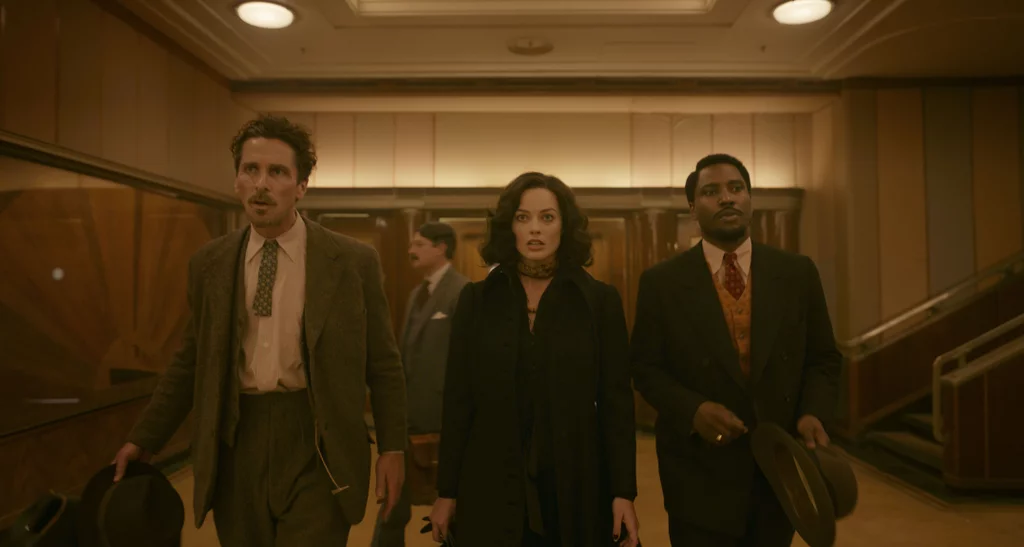 Amsterdam: Release Date
Amsterdam has set to hit the theatres on 4th November 2022. 
Here is the trailer:
A big thanks for the source.
Read: Dr. Arora: Gupt Rog Visheshagya: Kumud Mishra an experienced sexologist handling Insecure Patient