After increasing the coronavirus cases at a massive rate, the shooting of many films are become stopped for some uncertain period but as soon as the situation became under control all the film has started their shootings and also completed shooting. In April 2022, many films are going to release on the OTT platform and theatre.
This month the viewers will get every category of Indian film whether it is an action film like 'Mishan Impossible', 'Attack', 'Dashvi' or 'Runway 34'.
Here is a list of upcoming Indian films is going to release in April 2022:
21. Dear Dia
Release Date: April 2022
It is mainly a 2022 Bollywood drama helmed by K S Ashoka. This film features Mihika Kushwala, Pruthvi Ambar, and Ujjwal Sharma in the main role. This film is the remake of the Kannada film Dia.
20. Kun Faya Kun
Release Date: April 2022
It is a Bollywood drama film. It is directed by Kushan Nandy. This film stars Harshvardhan Rane, Sanjeeda Sheikh.
19. Salaar
Release Date: April 2022
Salazar is a Bollywood drama film that has been helmed by Prashanth Neel. This film stars Prabhas in the lead role.
18. Tauba Tera Jalwa
Release Date: April 2022
It is mainly a romantic thriller helmed by Akashaditya Lama and also features Jatin Khurana and Amesha Patel in the lead roles. It is about Uttar Pradesh real estate tycoon Romi Tyagi who just only afraid of god and loves himself. Rinku who is a  girl believes in fairytales waiting for her  Prince charming.
17. Runway 34
Release Date: 29th April 2022
The movie recently shares the 48-second teaser as the actor-director wrote," The truth is hidden 35,000 feet above the ground. Now experience the teaser of #Runway34." The new teaser starts with a shot of a commercial airliner that has been flying at night via a thunderstorm.
We are also then can transport to the inside the cockpit where we have heard ATC chatter in the background and this fill also reveals such an approaching cyclone and also following the instructions to grounding all aircraft. The ATC says," it is impossible to land here".
16. Heropanti 2
Release Date: 29th April 2022
This film starts with the cybercrime mastermind Laila this role has been played by Nawazuddin Siddique as a magician. In a scene where the deranged Laila stabs a man with the pen and has been laughed at like a psychopath that also reminds you such Health Ledger's Joker. Babloo Ranawat is a computer genius. Babloo has been played by Tiger Shroff has been appointed to find him. Tiger Shroff's entry with fantastic dialogue," Babloo dhunde se nahi, kismet se milta hain,". The story also follows is a pan of Tiger Shroff's flexing and uncountable huge muscles of his body.
The opposite of Tiger Shroff we will see Tara Sutariua's Inaya. She is a self-made billionaire. It also contains some funny dialogues while he seems to have deserted her as she cries," Humare beech love ho skta tha, Sex ho skta that but tu bhaag gaye." She gives a cringe face emoji while he also unzips his pants on a nurse saying," Mere saamne to pakeeza ban rahe the yaha dirty picture" with such cringe face emoji. The two also fall in love due to unforeseen circumstances as they suddenly part ways. While they are reunited, action, drama, and edge-of-the-seat thrills follow as the world has been wanted Babloo to dead.
15. Talvar 2
Release Date: 27th April 2022
This film is mainly a sequel to Talvar which is said to be directed by Vishal Bhardwaj.
14. Iti
Release Date: 24th April 2022
It is a Bollywood drama helmed by Vishal Mishra. This movie was produced by Vivek Oberoi.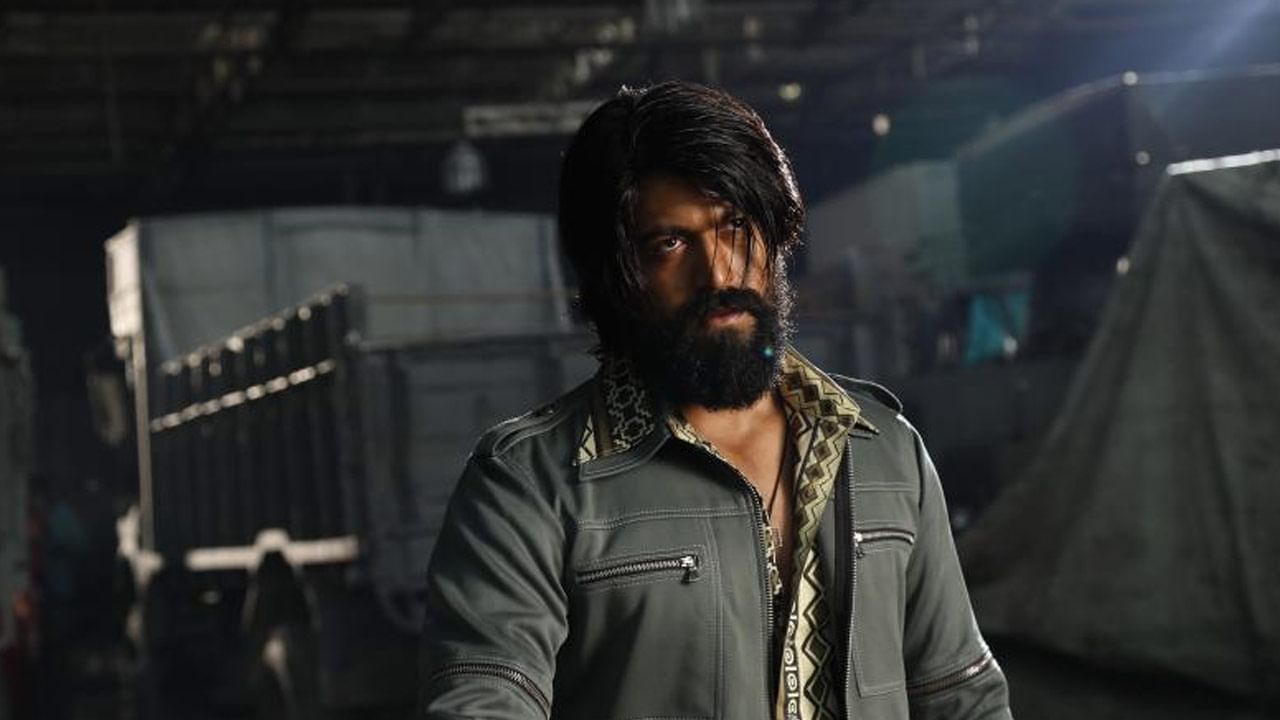 13. KGF: Chapter 2
Release Date: 24th April 2022
The new trailer begins with the voice of that lady reporter whom we had seen in the first chapter who is eager to know the story of KGF. The first chapter ends with the death of Garuda, and now she is asking to read what was happening after the death of Garuda. The writer says the story that was written by the blood will never continue with ink. It shows the people who were prisoned at that place.
After that, the trailer reveals the voice of Raveena Tandon as she is saying, " There will be no more tolerance". It reveals Raveena Tandon as a powerful Prime Minister as all the people are admired her. She is not weak she also has the force and then shows a huge amount of cars entering the place. She is as powerful with a motive that they will destroy by visiting their places.
After that, it reveals a sword that is fixed to the ground and there is a burning fire that symbolizes the flame of rage, anger, and war. After that, we got a sound of the most terrible villain Sanjay Dutt who is saying the battle will be won by splashing the blood in a bottle. We will just say that the entry of Sanjay Dutt with a terrible villainous hairstyle definitely enhances the eagerness of the fans.
He seems to be as terrible as he determined that in this battle the fallen corpses also are very useful here and he has seen is standing by wearing a scarf that seems is just awesome. It continues with the war scenes as both are engaged in a terrible battle and Sanjay Dutt reveals his front face from behind the fire.
12. Laal Singh Chaddha
Release Date: 14th April 2022
It is mainly an official remake of the 1994 Hollywood film Forrest Gump and also starred Tom Hanks in the lead role. Lal Singh Chadha is also directed by Advait Chandan. This film stars Aamir Khan, Kareena Kapoor Khan, and Naga Chaitanya.
11. Miss Ranu Maria
Release Date: 10th April 2022
This film depicts the story of singer Ranu Mondal. This film mainly reveals the journey of Ranu Mondal from singing at the platforms of Ranaghat railway station to get to sing Bollywood songs.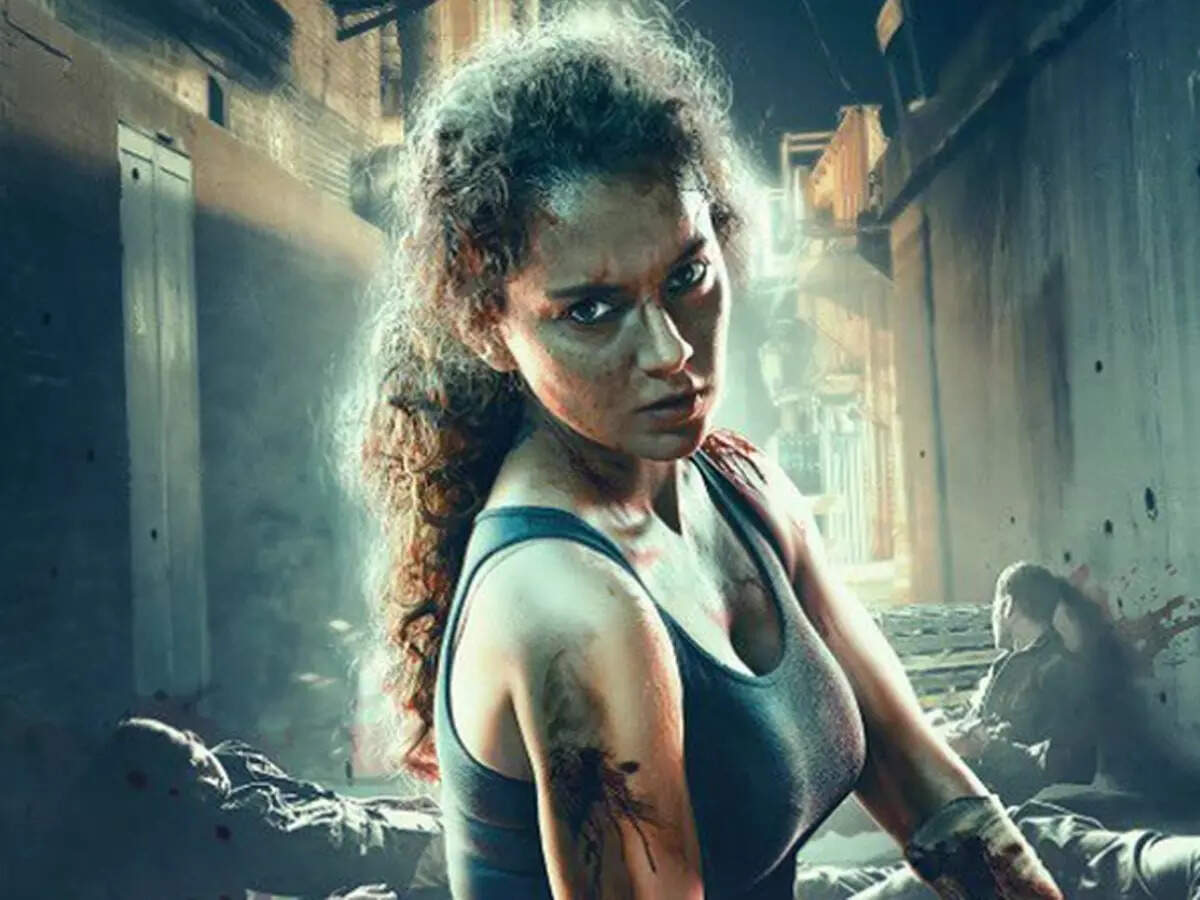 10. Dhaakad
Release Date: 8th April 2022
It is a Bollywood drama film also helmed by Razneesh Ghai. This film features Kangana Ranaut, Arjun Rampal, and Divya Dutta in lead roles.
9. Fateh
Release Date: 8th April 2022
This film features Sonu Sood in the lead role. Fateh first looks poster release along with an interesting tag line. It is a 'One Man's war battle in India hidden enemy.
8. Dasvi
Release Date: 7th April 2022
This film features Abhishek Bachchan as Ganga Ram Chaudhary who is 'aathvi pass' as the politician starts put behind the bars and following such involvement in the scam. It shows Nimrat Kaur playing the role of Bimla Devi who is the wife of Chaudhary. After he is sent to jail, his wife becomes in love with power means that the hot seat of the Chief Minister, and in the absence of her husband, she has taken over his seat of the Chief Minister. On the other side, he also refuses to lower his status as an axes Chief minister.
We will see Yami Gautam who is playing the role of IPS officer Jyoti Deswal who is giving Choudhury tough combat in the jail and bringing a turn in the story of the film as an IPS officer who triggers Abhishek Bachchan with a word, 'unpadh aware. The story of the movie according to the trailer based on the political life of Chaudhary and his wife Bimla and his time in jail and also the surroundings that motivate him to finish his 10th standard schooling and get back to books, math, and language classes in jail in order to pass such tough exam.
7. Chhatriwali
Release Date: 5th April 2022
It is the best Bollywood comedy-drama helmed by Tejas Prabha Vijay Deoskar. This film features Rakul Preet Singh in a lead role. We will see Rakul Preet Singh play the role of a condom tester and she is a female unemployed chemistry graduate.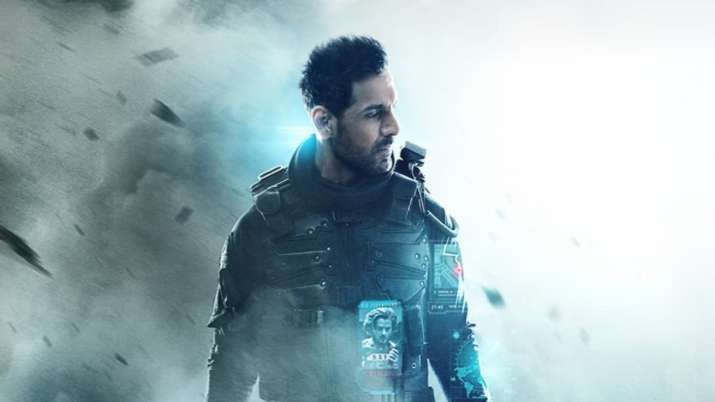 6. Attack
Release Date: 1st April 2022
Attack just wants to set to bring it alive in the world where future wars will be fought on technology and artificial intelligence. After keeping to the unit's promise, the trailer starts with John who is attempting some daredevil stunts when monitored by artificial intelligence. In the complete 2.30 minute video, we have got to see that John's character also has been volunteered for a one-of-a-kind experiment along with cameras and mics attached to his body to make him the 'super soldier'.
We also get such a sneak peek into the romantic life like he is flirting with a giggling Jacqueline middle in the air and chattering some cheesy lines. Since the last few years, on has turned out as a modernized patriot along with his movies and Attack is definitely a good fit. In the last week, the team was dropped the music album of Attack at IIT Mood Indigo.
5. Kaun Pravin Tambe?
Release Date: 1st April 2022
starts with a guest appearance by the former cricketer Rahul Dravid who also has been seen to rill the story of Pravin Tambe instead of Gavaskar or Tendulkar and following such emotional and motivational scenes and talking about an event of Pravin Tambe. Shreyas playing the role of Pravin Tambe said," The story I like to tell about Pravin Tambe …,"
He reveals about the cricketer who used to travel in Mumbai's local train and also got an earful from his mother about how his elder brother is an engineer and also has been capable of taking care of the household. Now Shreyas Pravin also has many dreams of cricket and makes it clear that he would only work in the company that is taking part in cricket tournaments. He also even refused to get married but still has been agreed to meet the girl with whom he falls in love at first sight and ties the knot.
4. Lekh
Release Date: 1st April 2022
It is an upcoming Punjabi movie featuring Gurnam Bhullar and Tania in lead roles. Lekh has been directed by Manvir Brara and also produced by White Hill Studios.
3. Local Train
Release Date: 1st April 2022
It is mainly a Kannada film releasing this Friday. This movie is based on a love story that starts and also develops on a train that connects Bengaluru and the rural outskirts.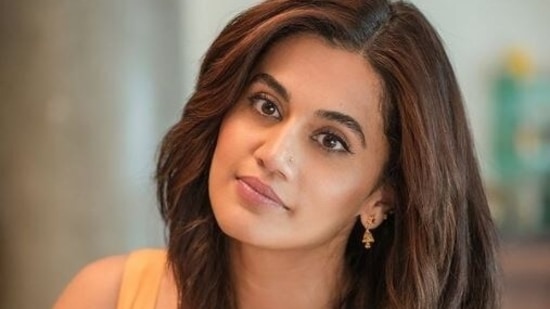 2. Mishan Impossible
Release Date: 1st April 2022
This film features Taapsee's character that also has been conducting an investigation into the murder case. She just hit the dead-end in her probe along with the three young children nattering into the scene and also the film reveals them to be working jointly to solve the case. This film basically follows the adventures of three young boys who desire to capture India's most wanted Dawood Ibrahim.
It reveals the three boys Raghupati, Raghava, Raja Ram who have set out to find the whereabouts of Dawood for such of the bounty money of Rs. 50 lakh declared by the government. Now the inspiration for the most adventure3s mission about their life comes from Telugu cinema. Swaroop RSJ also has been used such plenty of the pop-cultural references in this film.
1.M A Pass (Sarkari Naukri)
Release Date: 1st April 2022
It is a Bollywood drama helmed by Akshay Kumar. This M A Pass stars Sunny Sachden, Arjun Fauzdar, and Muskan Mehta in such lead roles.
A big thanks for the source.
Read: Here is the list of the Top 10 Most Watched Web Series of last week