All the OTT Platforms are geared up to launch some summer-filled blockbuster movies, and it will provide a kick-off with their incredible film lineup of the last month. In addition, it is expected that all the OTT platforms will be filled with many original release films and shows in the coming days.
Last month, all the OTT platforms were released in many film categories, whether it is a thriller, rom-com, or action. In November, there are several films on which audience have shown their more love by watching mostly.
Here is a list of the Top 10 Movies this week: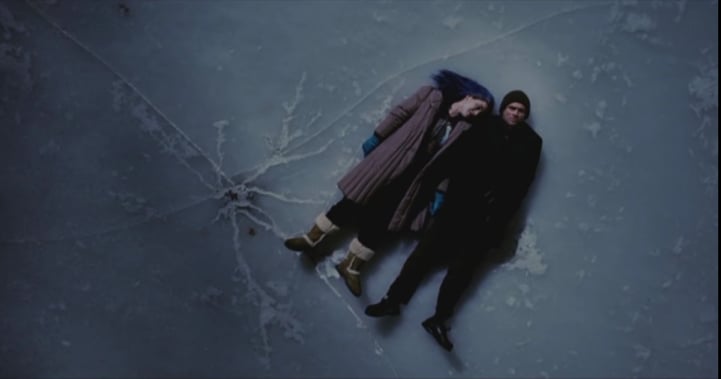 10. Eternal Sunshine of the Spotless Mind

This film is about a loving couple. It reveals that their relationship becomes sour and the couple undergoes a medical procedure of having each other to be erased from their memories.
9. Escape Room: Tournament of Champions
This Netflix thriller is based on six people who unwillingly find themselves locked in another series of escape rooms and slowly uncovering what they have in common to survive. After joining the two with the original survivors they will soon discover that they will be playing the game before.
8. Gehraiyaan
In this film, we will see Deepika Padukone who will play the role of Alisha who is a 30-year-old millennial woman who has been stucked in such a monotonous relationship and also a dead-end career. Their life of her just turned upside down until she meet her cousin Tia and her fiancé, Zain played by Siddhant Chaturvedi comes into her life. Alisha is like inviting complications while she and Zain begin an affair. It has set in a rain-drenched Mumbai and also in the nearby towns, it seems the moody trailer reveals many scenes in which the characters are looking very horny with each other like they have half been hit by guilt, jealousy, and lust.
7. Ghostbuster Afterlife
It is a story of a single mom and also about her two kids arriving in the small city and they start to discover their connection with the main Ghostbusters and the secret legacy of their grandfather left behind.
6. Pushpa: The Rise- Part 1
It is a story of Pushpa Raj who is a lorry driver in the Seshachalam forests of South India and also has been set in the backdrop of red sandalwood smuggling. The Red Sandalwood is endemic to South-Eastern Ghats. It contains fantastic actions and stunts. On the opposite, we will see Rashmika Mandana play the female lead.
5. Venom: Let There Be Carnage
This film reveals the basic updates about this coming Sony Sequel and had been teased a showdown in between the terrible symbiote and the latest trailer has focused on a new look to this alien villain in action as he went to find out the closest matter about its family. This Marvel-comics-inspired film is featuring Tom Hardy in the role of Eddie Brock and also his alien pal while chasing the serial killer Cletus Kasady that has been performed by Woody Harrelson.
It seems that the ex-girlfriend of Eddie, Anne Weying, and also her new boyfriend Dan Lewis. Previously, the first trailer already has provided a closer connection to elements from Spidey comics where venom has appeared as a villain in Spider-Man. Now, this final season of the latest comics universe has revealed the door for the crossover.
4. Kursk
This film is based on the 2000 K-1441 Kursk submarine disaster and is also followed by government negligence. The sailors also fight for survival, their families desperately battle political obstacles and impossible odds.
3. Hridayam
This film reveals the emotional journey of Arun and also his carefree bachelor days in engineering college and how he also becomes matures along with the phases of life.
2. Dune
This film is based on the humans who will be got powers from the drug spice that will allow humans to live for a long time, think better and faster, and also travel faster than light along with the Dune Universe.
After being given the control of the spice mining operations to Arrakis by the Emperor, Duke Leto has taken his wife Lady Jessica, his son Paul and also his trusted advisor after even knowing that the entire thing is the trap of the enemies. After becoming betrayed Paul and Jessica has ventured out into the uninhabitable desert at the place where they have encountered the natives of Arrakis and the people of Chani, the Freman.
1. Snake Eyes: G.I. Joe Origins
The story of the film is following the incredible hero Snake Eyes, who is a loner and also participated in an ancient Japanese clan which is named Arashikage after rescuing the life of their heir, Storm Shadow. From starting this man was trained to be a ninja warrior so his honour and allegiance were also has tested by Cobra which is a terrorist organization.
It has been seen that Golding is speaking about the relationship between Snake Eyes and Storm Shadow. It has come up that his character has been longed for the home and also for a family, and it is also growing to think of Strom Shadow like the brother he never had before.
A big thanks for the source.
A huge thanks to JustWatch for the Insights.
Read: Every minute detail you missed in the trailer of Doctor Strange in the Multiverse of Madness