Looking to buy a new laptop or git one to your valentine? Well, it's never too late for gifting as this Valentine's week is still on and if you are quite forgetful then you probably should get a gift! Now, if you are indeed looking to buy a laptop for your valentine, Lenovo has a list of their best laptops which you can gift this week.
Here are all those hand-selected options from Lenovo: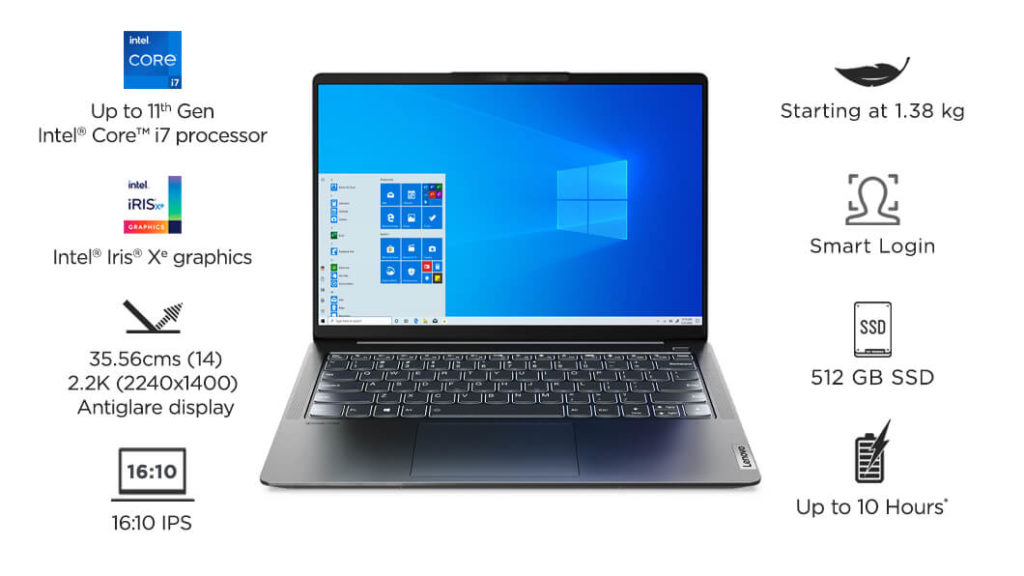 Lenovo IdeaPad Slim 5i Pro is engineered for uncompromising visuals and powerful performance with the 11th Gen Intel® Core™ processor and 14" QHD display that explodes with color. With smart features like zero-touch login, rapid charge expresses giving an additional 2 hours of battery life in just 15 minutes, and a precisely engineered keyboard for tactile, accurate keystrokes-with optional backlighting, the Lenovo IdeaPad Slim 5i pro is available at a starting price of INR 73,990 and a perfect gift for those looking to work with the latest technology for enhanced entertainment and productivity with a dash of style.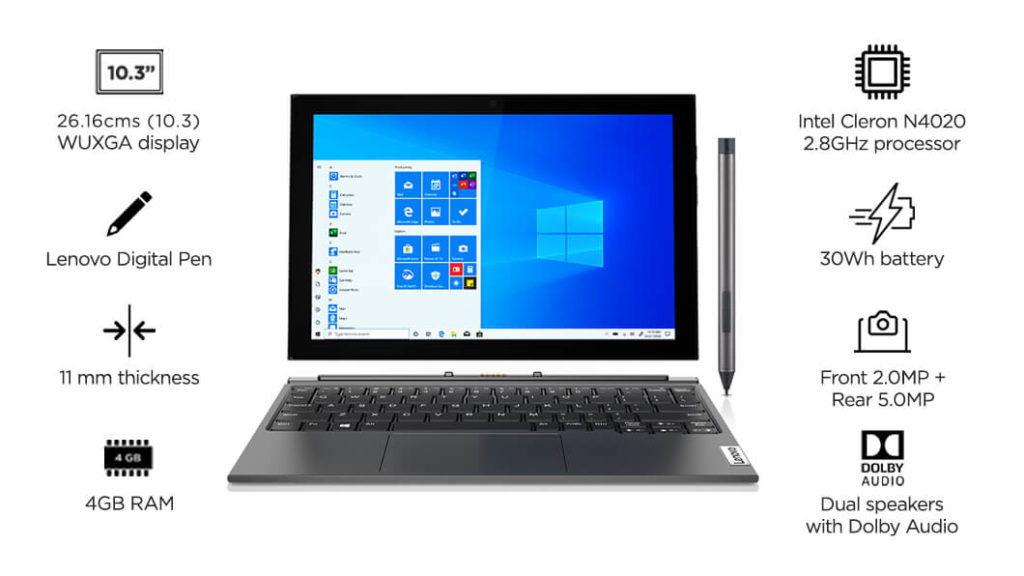 Lenovo IdeaPad Duet 3i is Lenovo's first-ever IdeaPad PC with a detachable Bluetooth (5.0) keyboard and a folio kickstand supporting Lenovo Digital Pen. Powered by Intel Celeron® processors and a 10.3-inch Full HD IPS panel display, the IdeaPad Duet 3i is equipped with classroom essentials, and its small size, detachable form factor, and ultra-lightweight (at just 0.86Kg) make it an ideal gift for go-getters who need a full-function PC to be light and portable. The IdeaPad Duet 3i is available at a starting price of INR 27,999.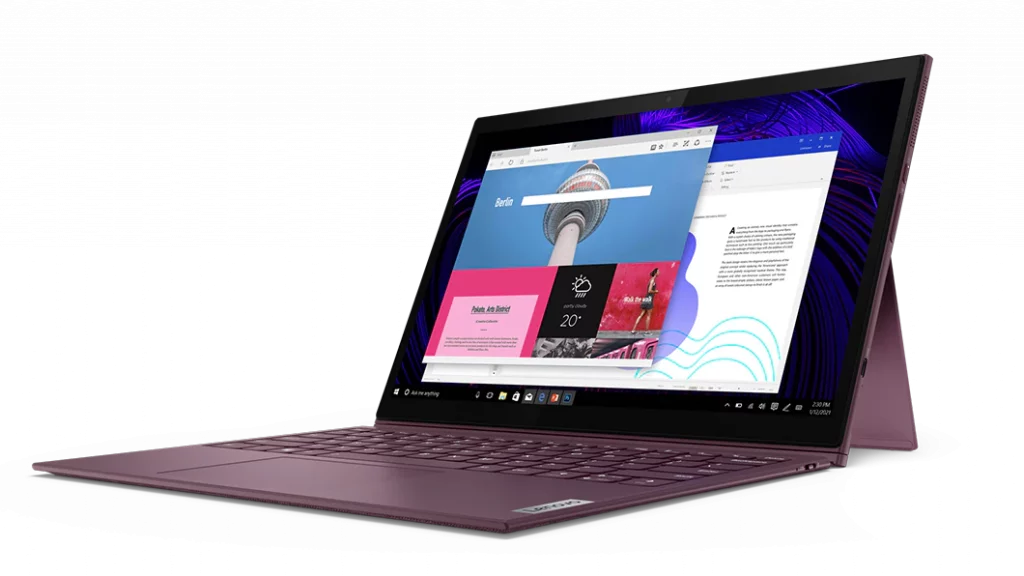 Lenovo Yoga Duet 7i is the first-ever Yoga PC with a detachable, backlit Bluetooth™ (5.0) keyboard to enable freestyle working along with an adjustable kickstand for easier viewing. This premium and portable 2 in 1 comes with a 13" 2KIPS touchscreen display and is powered by the 11th Gen Intel® Core™ i5 processors. With LTE connectivity, the Yoga Duet 7i is a 2 in 1 that can be used either way while staying connected to the internet on the go, ensuring uninterrupted performance and productivity. A perfect blend of style and substance, a battery life of up to 10.8 hours, the Yoga Duet 7i is an ideal gift for passionate content creators and those who seek top-class entertainment on the move without wanting to compromise on performance for portability. The Yoga Duet 7i starts at INR 76,999.
Lenovo Yoga Tab 11 is the ultimate entertainment tablet. A thing of beauty, the Yoga Tab 11, makes for a perfect gift for your partner as it comes with a 2K display, Dolby Vision™, ÜV-certified low blue light, quad JBL speakers with Dolby Atmos®. With a stainless steel kickstand, the Yoga Tab 11 promises to be a forever entertainment partner for your loved  and its compatibility with the Lenovo Precision Pen 2 makes it all the more fun and practical for personal use. The Yoga tab 11 starts at INR 27,999.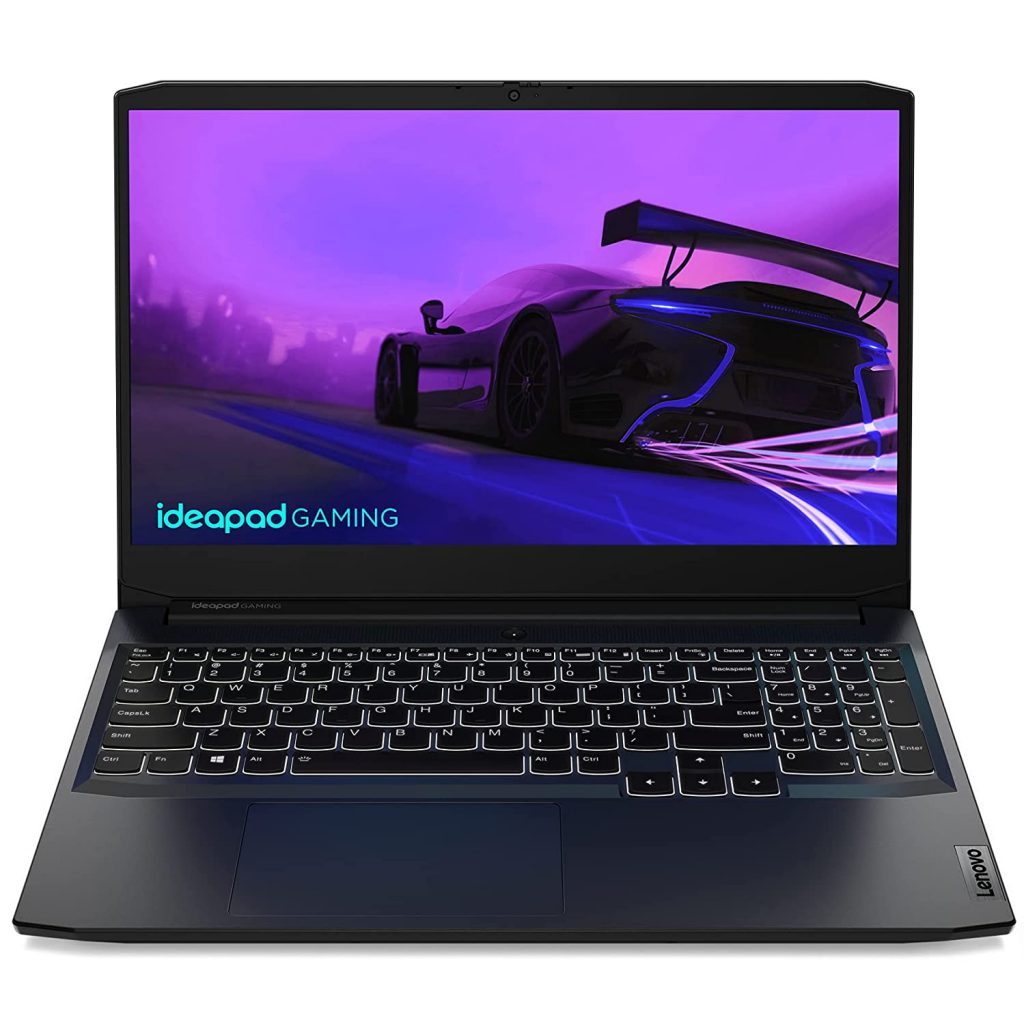 Lenovo Ideapad Gaming 3i Is a powerful laptop that promises powerful gaming performance thanks to its 11th Gen Intel® Core™ processors and NVIDIA® GeForce RTX™ graphics. The Ideapad Gaming 3i Gen 6 is built to help gamers to reach their peak gaming potential. One of the best choices if your bae is a gaming freak, the IdeaPad Gaming 3i offers the right technology to match the pros with pristine, ultrasmooth, and stutter less graphics on the FHD (1920 x 1080) IPS display with up to 165Hz refresh rate, great thermal performance, and the advantage of Nahimic Audio. The Lenovo IdeaPad Gaming 3i starts at INR 65,990.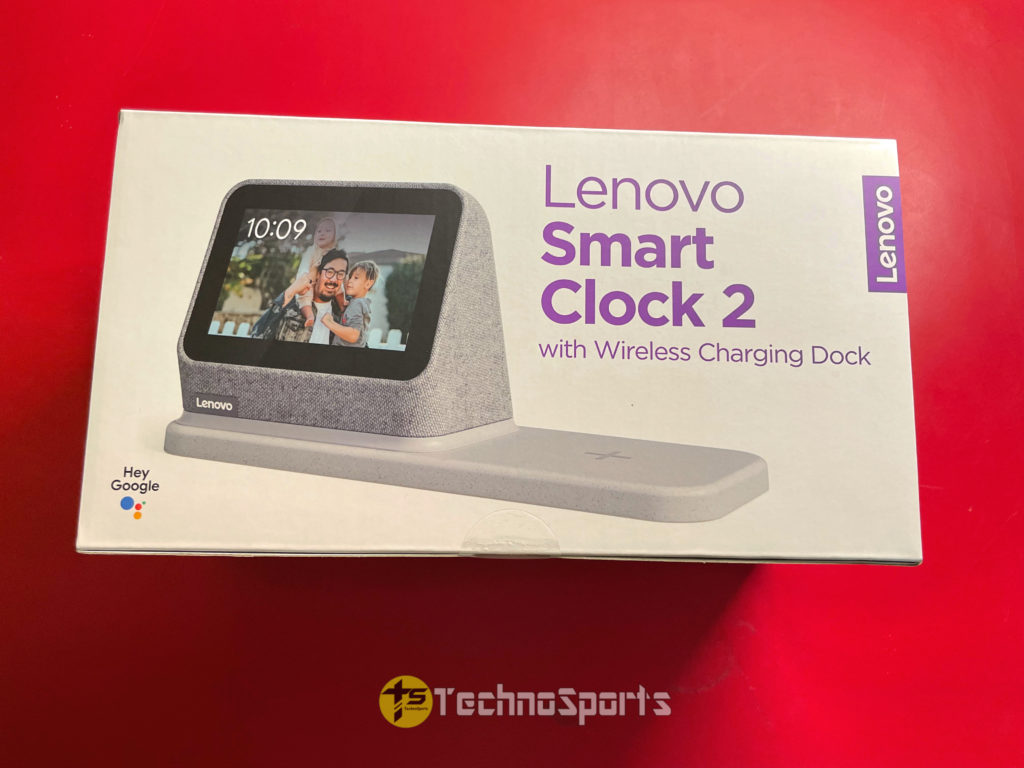 Lenovo Smart Clock 2 is the perfect smart device for your room that offers a lot more than just time-telling. With a Vibrant 4" touch screen, the Lenovo Smart Clock 2 with a wireless charging dock showcases the time, weather, photos, and even charges your personal wireless charging devices. Gift your partner a device that makes their life so much simpler, thanks to Google Assistant, from managing their day to playing music or relaxation sounds for better sleep, access to information, personal schedules, control of other smart home devices and more. The Lenovo Smart Clock 2 with a wireless charging dock comes with the power of Google Assistant and is available at a price of INR 6,999.
Read More: