Bangalore-based smart mobility solution firm, Bounce, is finally set to launch its first electric scooter in India. Pre-bookings for the upcoming e-scooter are expected to start from the first week of December, with deliveries to commence from January 2022.
The electric scooter is said to be available for under 50,000 INR for the swappable battery options and for around 70,000 INR for the normal battery model, which can also be removed and charged anywhere as per the user's convenience.
In order to further enhance the buying and ownership experience, Bounce will also offer the option to rent the scooter's batteries instead of buying them as a part of the overall scooter purchase in the swappable battery option.
The company claims that this arrangement will help reduce Bounce Infinity's running cost by 40% as compared to a petrol scooter. We now take a look at some affordable electric scooters available in India around the price of Bounce Infinity, along with their features.
The Ola S1 and S1 Pro:
The Ola S1 and S1 Pro were launched on the 15th of August 2021 here in India, the Ola S1 comes with a 2.98kWh battery, while the S1 Pro has a larger 3.97kWh battery. Both the models have a peak power of 8.5kW.
The Ola S1 has a range of 121KM and a top speed of 90KMph, whereas the S1 Pro has a range of 181KMS and a top speed of 115KMph.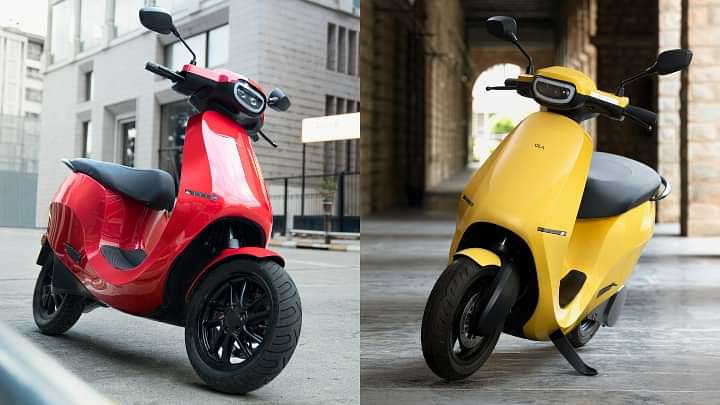 The Pro variant also gets three riding modes; Normal, Sports, and Hyper to be precise.
Both the Ola electric scooters feature a 7″ touchscreen display and have multiple microphones and AI speech recognition algorithms. The scooters also come with an octa-core processor paired with 3GB RAM and connectivity features include 4G, Wi-Fi, and Bluetooth connectivity as well. The Ola S1 Electric comes in five color options, whereas the S1 Pro comes in 10 color options.
The Ola Electric S1 price in India is 99,999 INR, while the S1 Pro costs 129,999 INR. The effective price can also be reduced in select states, such as Delhi, Gujarat, Rajasthan, and Maharashtra, thanks to FAME II and individual state subsidies.
Ather 450X:
In January, this year Ather unveiled its 450X model that includes a 6kW motor that outputs 8BHP of power and 26Nm of torque. It has a battery capacity of 2.9kWh and can achieve a top speed of up to 85 km/h. The certified range for the Ather 450X is 116KM.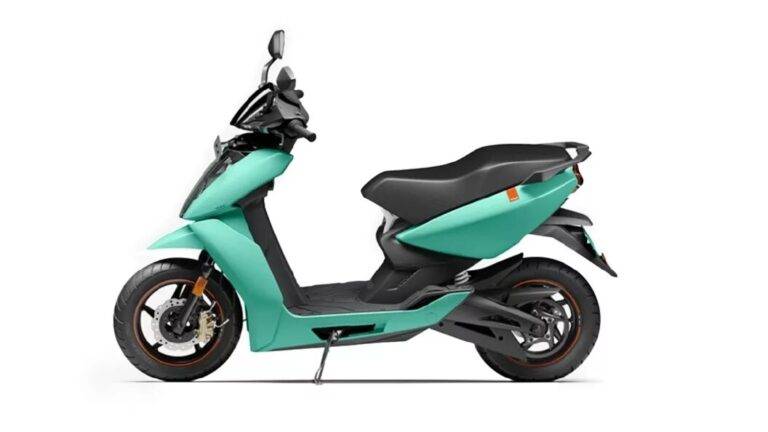 The scooter comes in three standard color variants namely Space Grey, White with green accents, and Mint green with Orange accents.
It also has a special Series 1 which only comes in a Black color option.
The scooter also comes in four riding modes: Eco, Ride, Sports, and Warp mode. The Ather 450X comes with a 7″ LCD with a 1.3GHz Snapdragon processor with support for Bluetooth and Wi-Fi.
The Ather 450X is the flagship product of the Bangalore-based electric vehicle manufacturer and is available at a starting price of 1,18,410 INR in India. It is available in 2 variants and 3 color options with the top variant priced at 1,37,931 INR.
TVS iQube:
The TVS iQube was launched on the 25th of January, last year with a single White color option. Powering the iQube e-scooter are three lithium-ion batteries which collectively have a power rating of up to 2.25kWh.
The scooter has a claimed range of up to 75KMs, with 140Nm of torque at the wheel. It comes in two modes, where TVS claims it can achieve a top speed of 40KM/h in Eco mode and 78KM'h in Sport mode while the 0-40KMph accelerating time in 4.2 seconds.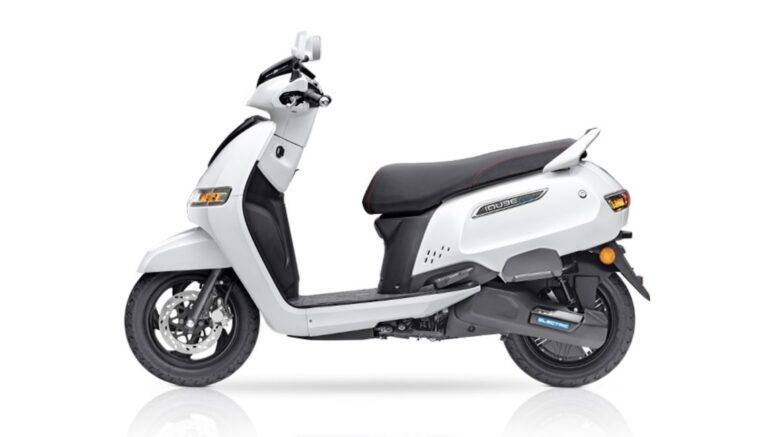 The TVS iQube also comes loaded with features such as full-LED lighting along with a full-color TFT instrument cluster sporting all the scooter features.
It allows connecting the display with a smartphone through Bluetooth for giving access to various information such as ride stats and remote battery range.
It also gets a navigation feature and shows incoming call and message notifications. Interestingly, the iQube has also been equipped with a Q-Park feature with backward and forward park asset features, for easier parking.
The TVS iQube is available at starting price of 1,00,778 INR in India. It is available in a single variant, called the iQube Electric STD. You can also book the scooter for only 5,000 INR with easy EMI options available as well!
What are your thoughts on the Electric scooters out there? Are you buying into the trend?
Also read: