Samsung's smallest and lightest earbuds yet, Galaxy Buds2 sport enhanced Active Noise Cancellation (ANC). It will be launched soon in India and Galaxy Buds2 on Samsung.com and across leading online and offline retail stores starting August 30, 2021. The sale will commence on September 10, 2021.
Samsung's smallest and lightest earbuds yet, Galaxy Buds2 comes with an iconic curved shape and is designed for a comfortable fit made to be worn all day.
Samsung Galaxy Buds2 provides premium sound quality for an immersive audio experience. Galaxy Buds2 is equipped with advanced Active Noise Cancellation technology (ANC) that blocks out unwanted ambient noise. They can also be adjusted to let you hear the sound around you with reduced latency. The dynamic two-way speaker delivers clear, rich, and well-balanced sound. The three-mic system works on machine learning to offer crystal clear sound quality.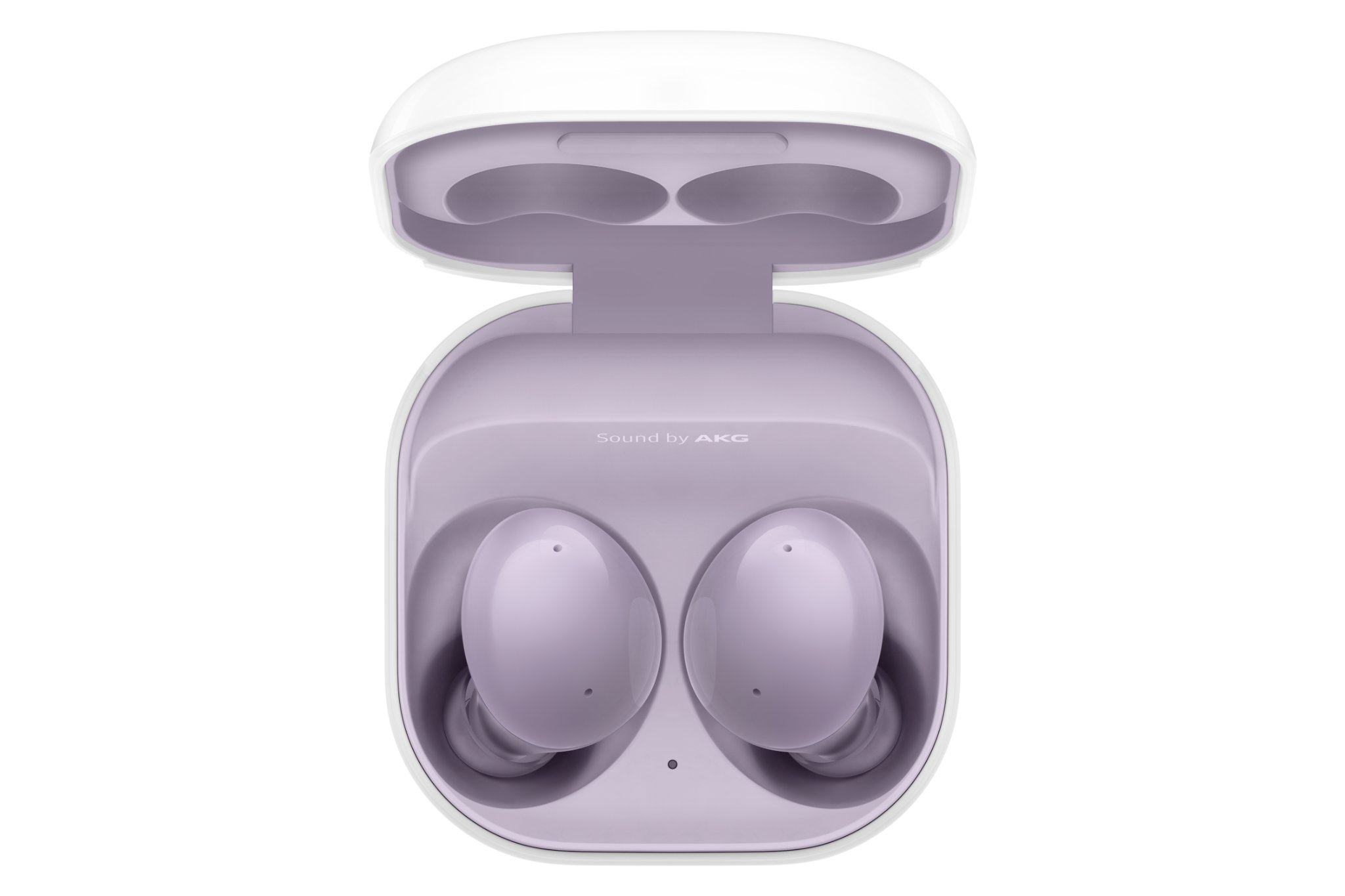 Samsung trimmed the weight to 5.0g per bud, with the case adding a mere 41.2g to the total weight. The ANC blocks up to 98% of the noise, the buds also feature an ambient mode for those cases when you want to hear your environment, such as when you are crossing a road. The buds come with machine learning-based solutions and adapt to external sounds such as cars, wind, and emergency vehicles.
Samsung provides a Galaxy Wearable app for PC users as well, the app will assist in fine-tuning the performance of the buds and the equalizer on the Galaxy Buds2. The Buds will also have an Auto Switch solution that allows the seamless switch between different Galaxy devices, be it phones or tablets, or notebooks.
The case of the Galaxy Buds2 looks similar to the Buds Pro and it has a 472mAh battery capacity, similar to the Buds Pro itself. Each bud has a 61mAh battery and the external part of the case is white irrespective of the colorway you pick but the internal part including the buds comes in four colors, Graphite, White, Olive Green, and Lavender.
Galaxy Buds2 will be available in Graphite, White, Olive Green and Lavender and priced at INR 11,999.