- Advertisement -
Along with the Micromax IN 2B, the brand has also announced its foray into the audio accessories category with its first range of True Wireless Stereo Earbuds – AirFunk 1 and AirFunk 1 Pro.
AirFunk 1 offers a ton of fun with the unique "Voice ulta, game palta", a unique male/female voice change feature during calls. Also equipped with 3D Surround Sound stereo mode and auto connectivity with Bluetooth 5.0v, the AirFunk 1 is a great combination of fun and function and gives 15 hours of playtime with the charging case. AirFunk 1 will be available in 5 lively colours- Black, White, Blue, and Purple & Yellow at INR 1299
Airfunk 1 will be available on micromaxinfo.com and Flipkart starting 18th August 2021.
Specifications and features of Micromax AirFunk 1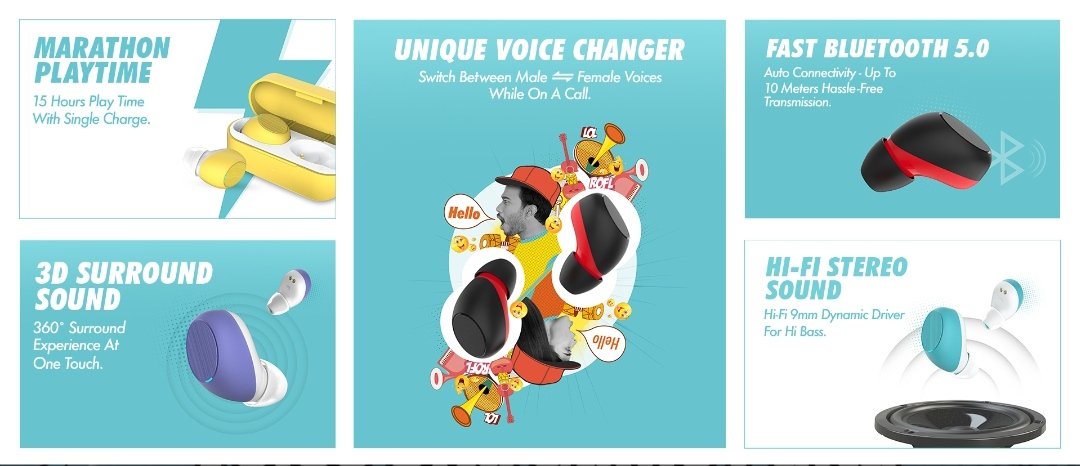 Micromax AirFunk 1 comes with a unique Voice Change Function that lets you switch your voice to Female ⇄ Male during a call. The 3D Surround Sound Stereo mode with Right-Left channel split gives you a more immersive experience where you can enjoy movies and music better. It has 5.0 Bluetooth for seamless connectivity. The AirFunk 1 has 5 hours of playtime, 15 hours with a charging case, and a Type-C charging interface. An IP44 rated build makes the earphones water and dust-resistant. They have intuitive Smart Touch controls that include a host of functions, along with Google Assistant and Siri voice command support. AirFunk 1 supports both mono and stereo usage, which means you can use only one earphone, while the other charges.
- Advertisement -