Finally, the wait is over, BATTLEGROUNDS MOBILE INDIA in partnership with KRAFTON has finally revealed the pre-registration date of the game in India. The pre-registration will start from 18th May in India, says the official handles of BATTLEGROUNDS MOBILE INDIA.
According to BATTLEGROUNDS MOBILE INDIA's blog post,
There will be specific rewards available for fans to claim, only if they pre-register the game. These rewards would be specific to Indian players only.

To pre-register for BATTLEGROUNDS MOBILE INDIA, please visit the Google Play Store and click on the "Pre-Register" button, and your rewards will automatically be available to claim on game launch.

Krafton's brand new game will launch as a free-to-play experience on mobile devices. We request players to stay tuned, stay masked and stay safe, for additional details on the pre-registration rewards. BATTLEGROUNDS MOBILE INDIA will be available exclusively to play in India only.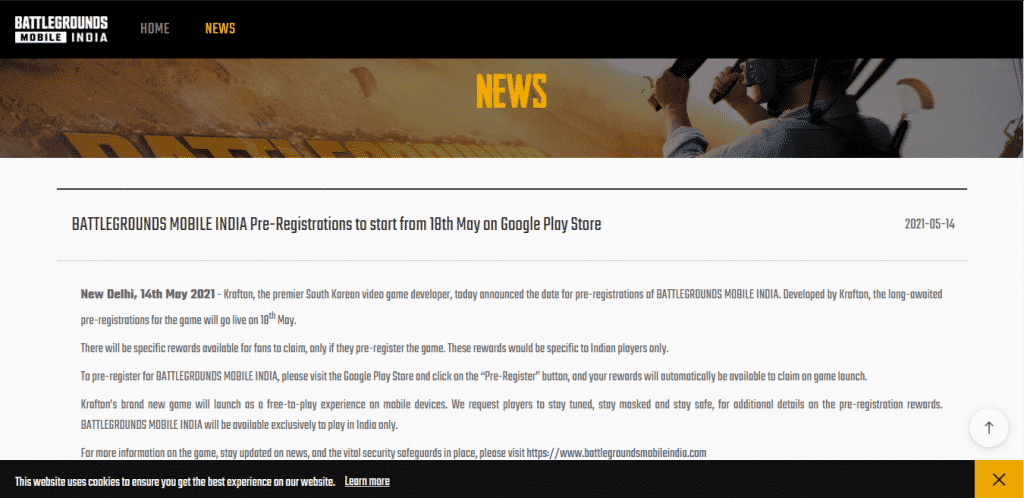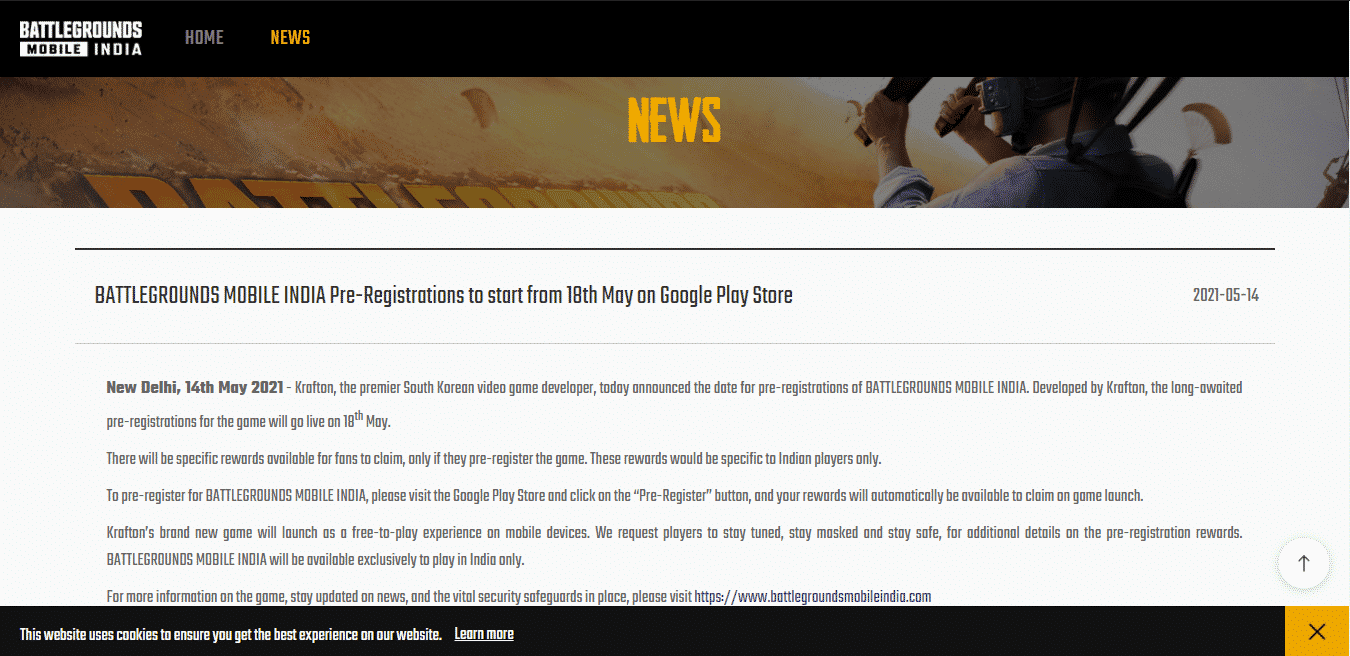 How to pre-register?
It is very easy to pre-register this game. first you have to visit Google Play Store and type in the name of the game. This will appear on 18th May itself, not before that. Then clicking on the game you will find the "Pre-Register" button, which you have to click for pre-registering the game so that you get the first notification to download the game when it becomes available.
Also Read: