AMD had a great year in 2020; however, it launched only 4 CPUs of its critically acclaimed Ryzen 5000 series. Although they announced Ryzen 7 5800 and Ryzen 9 5900 in 2021, they are OEM exclusives, so you are still stuck with only four options.
We were lucky enough to review all four of them, and here we will compare the two feasible options currently and are readily available in the market: AMD Ryzen 5 5600X and Ryzen 7 5800X. The difference between both of them on paper is just 2 cores and 4 threads but have a different value in all total.
Obviously, the difference due to two Zen 3 cores is pretty significant if you look absolutely towards performance. However, for gaming, you still have confusion about that one to choose from and if it's worth the extra Rs.10k to spend on the Ryzen 7 5800X.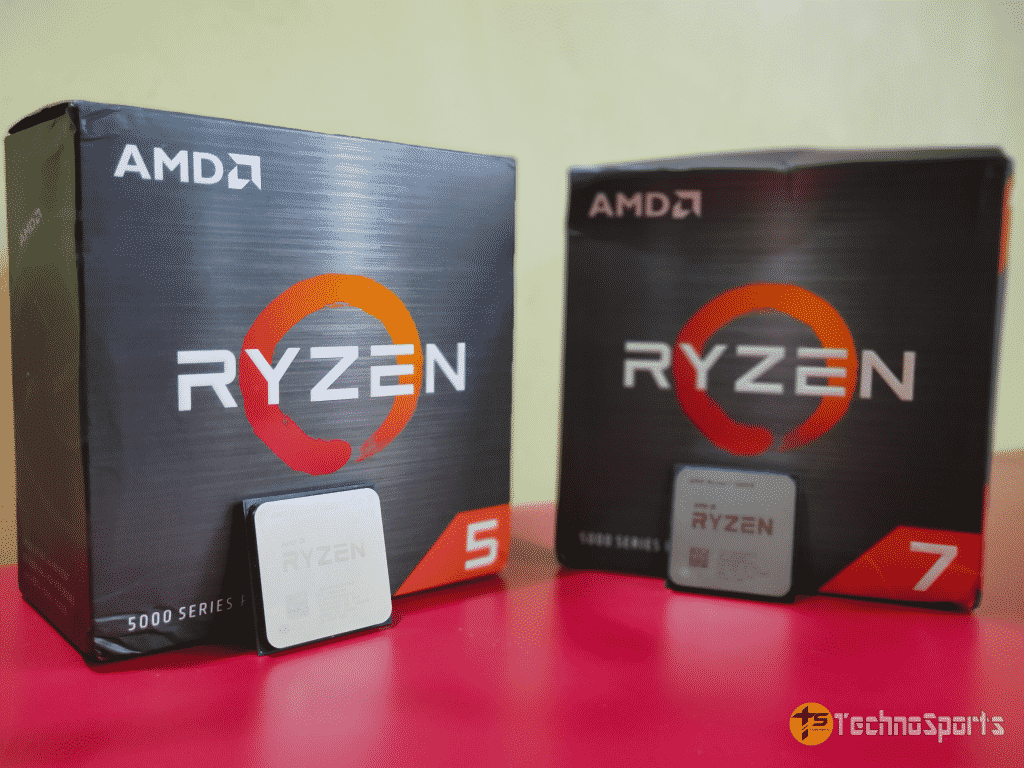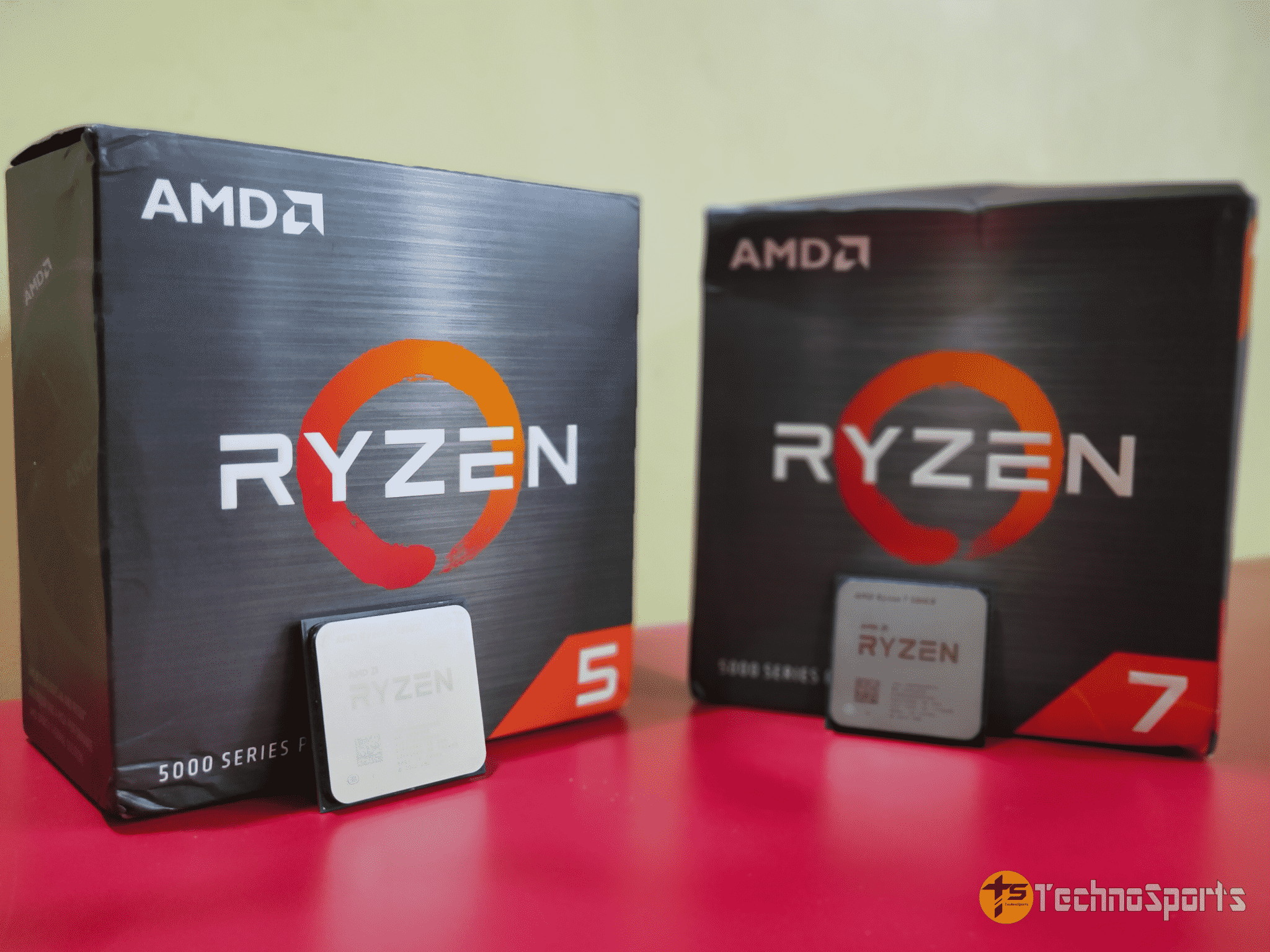 As already told, both of these AMD CPUs are in abundance, and you can easily pick up an AMD Ryzen 5 5600X from Amazon at ₹ 28,600 while you have to shell out ₹ 39,799 for the Ryzen 7 5800X. However, note that the Ryzen 5 5600X comes with an in-box cooler, whereas the Ryzen 7 5800X lacks one.
Productivity Performance
The AMD Ryzen 5 5600X is the fastest 6-core gaming CPU in the market but at a cost, and it is justified as it draws only 65W of TDP and has enough headroom for overclocking. However, the Ryzen 7 5800X with 105W TDP is the fastest 8-core CPU and gives stiff competition to even the latest launched Intel Core i9-11900K.
So, you can understand why even after over 6 months of launch, the demand for these AMD Ryzen 5000 series CPUs are insane. Also, when paired with a good cooler, you can push these processors even further, far better and efficient than Intel's age-old 14nm based CPUs.
Here are some benchmarks comparing the CPUs all-together: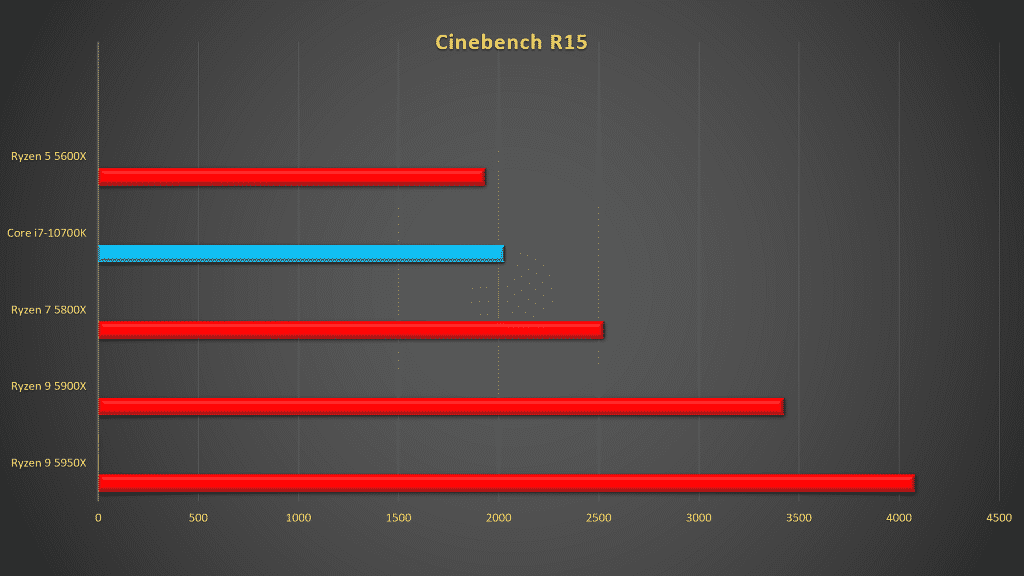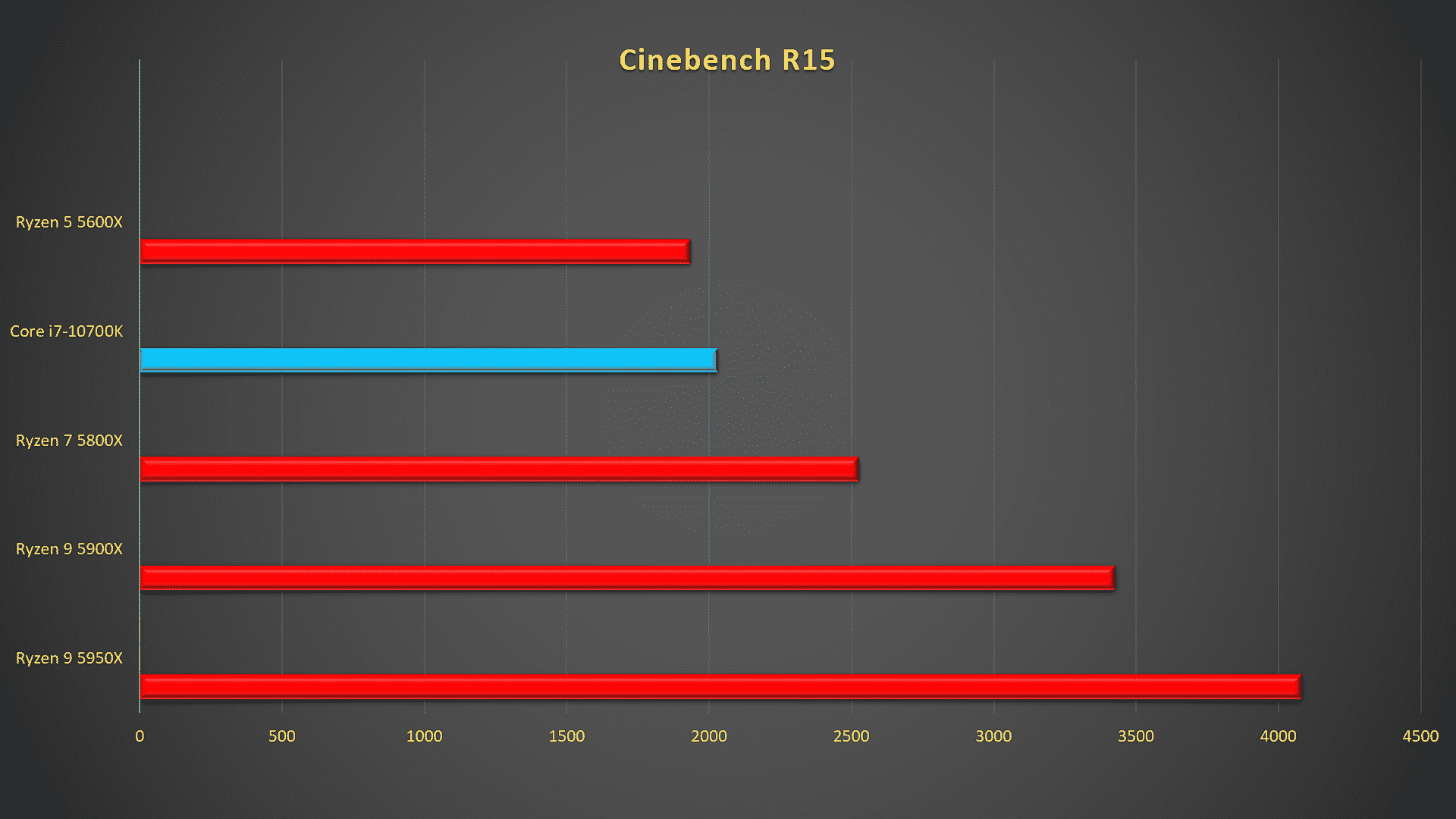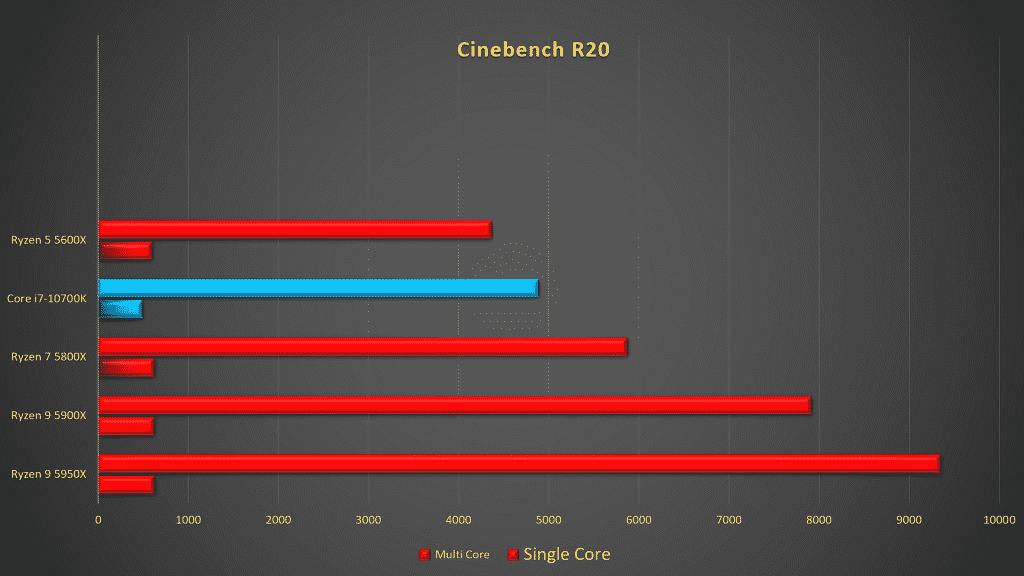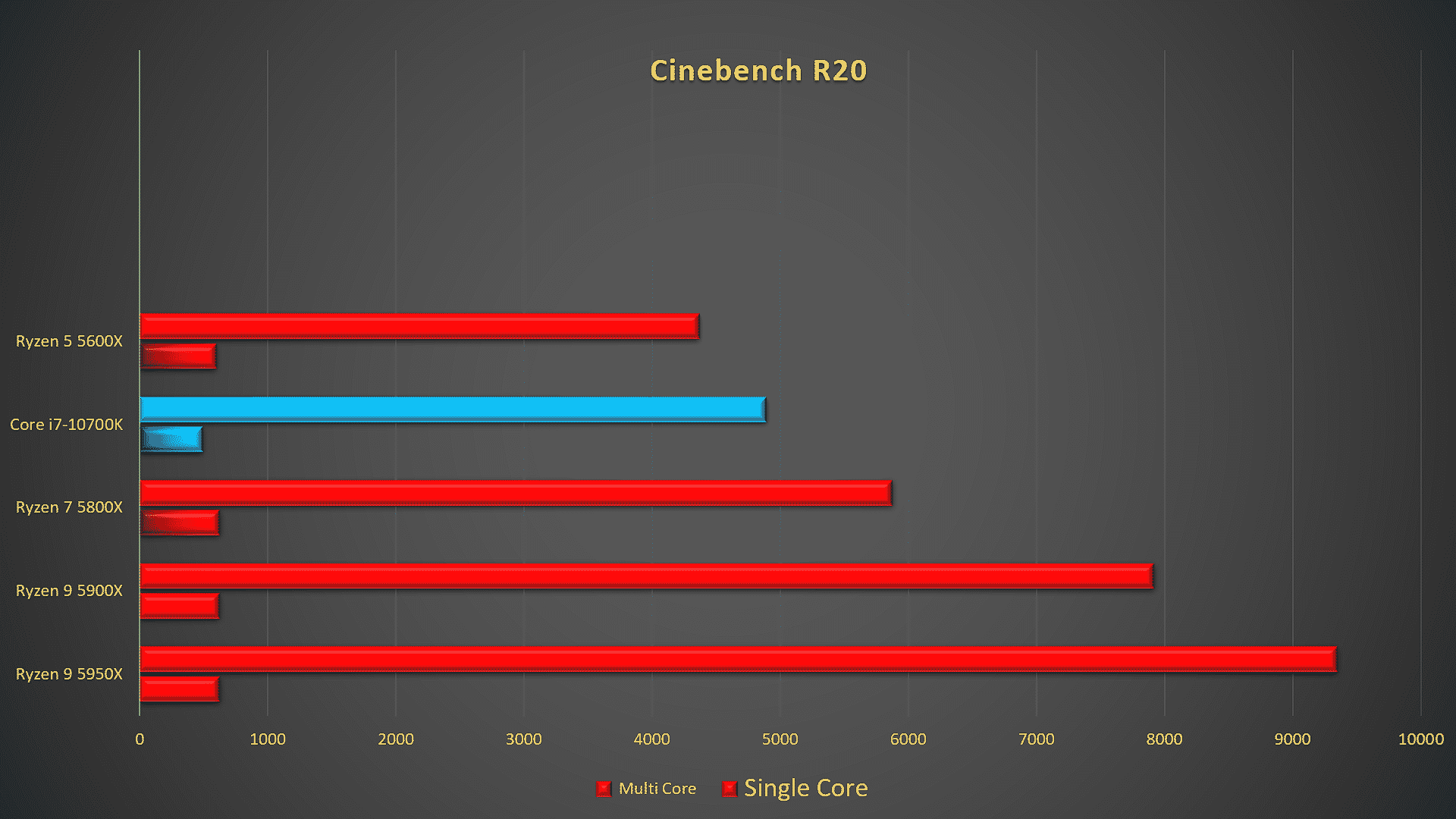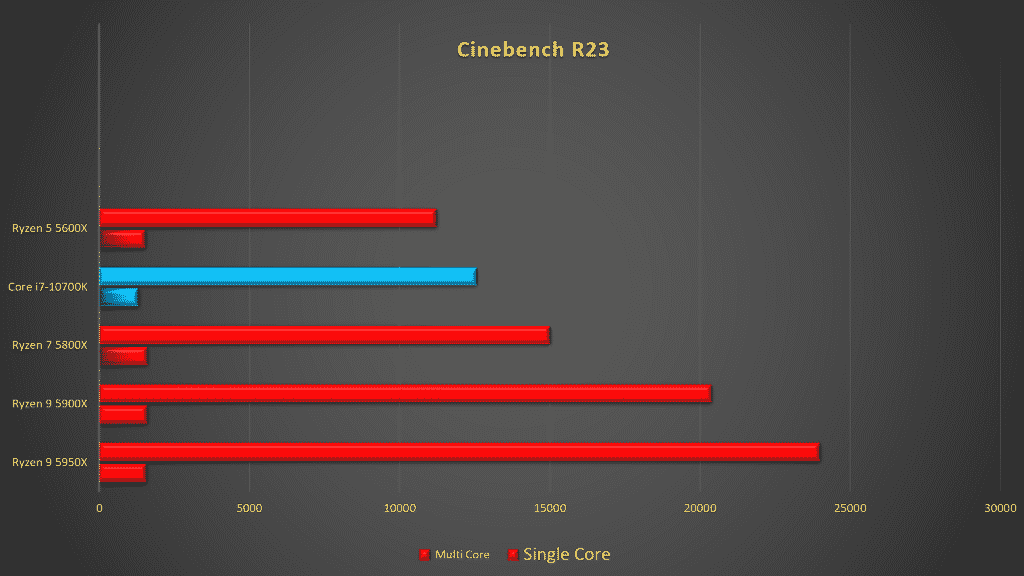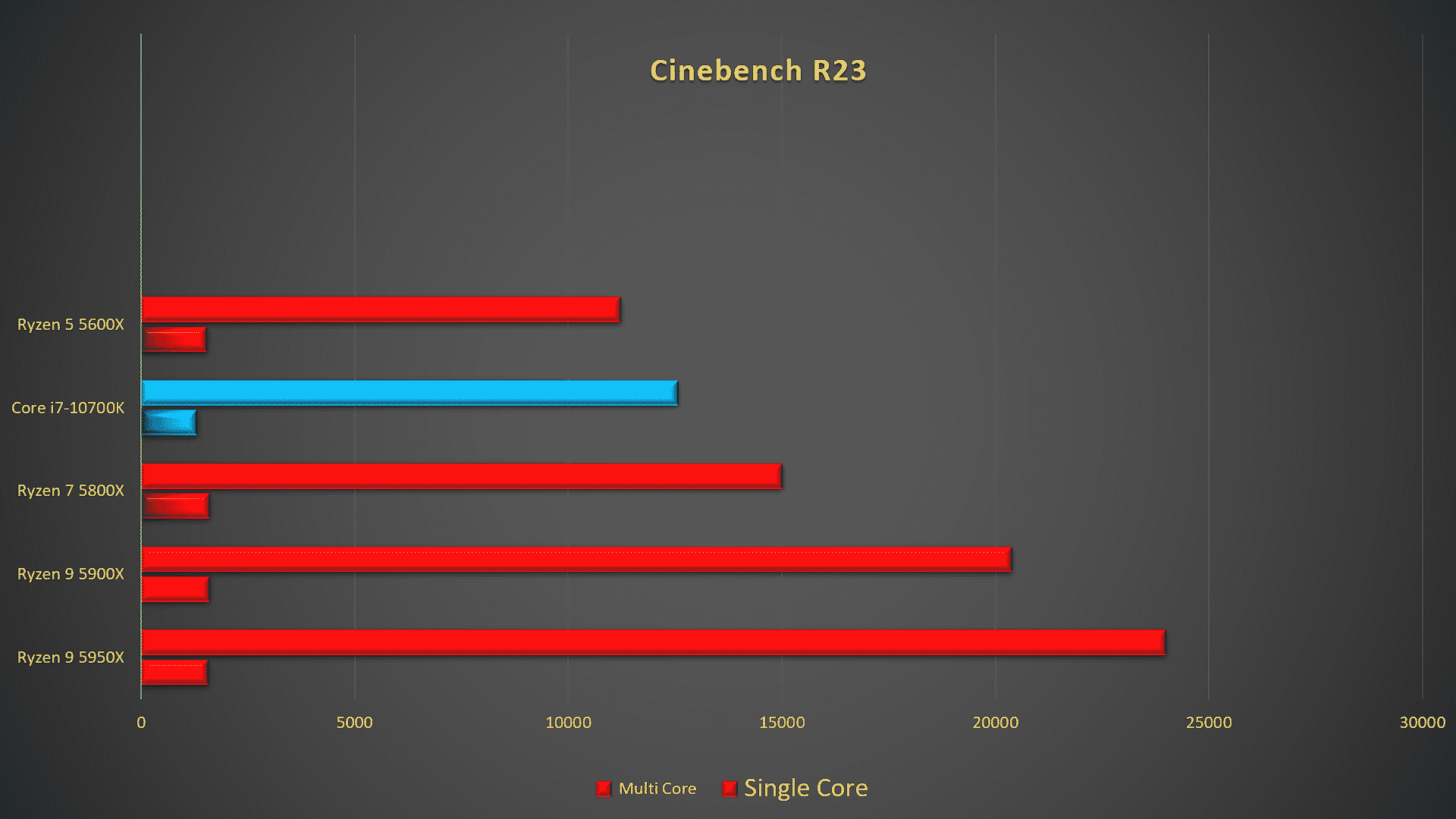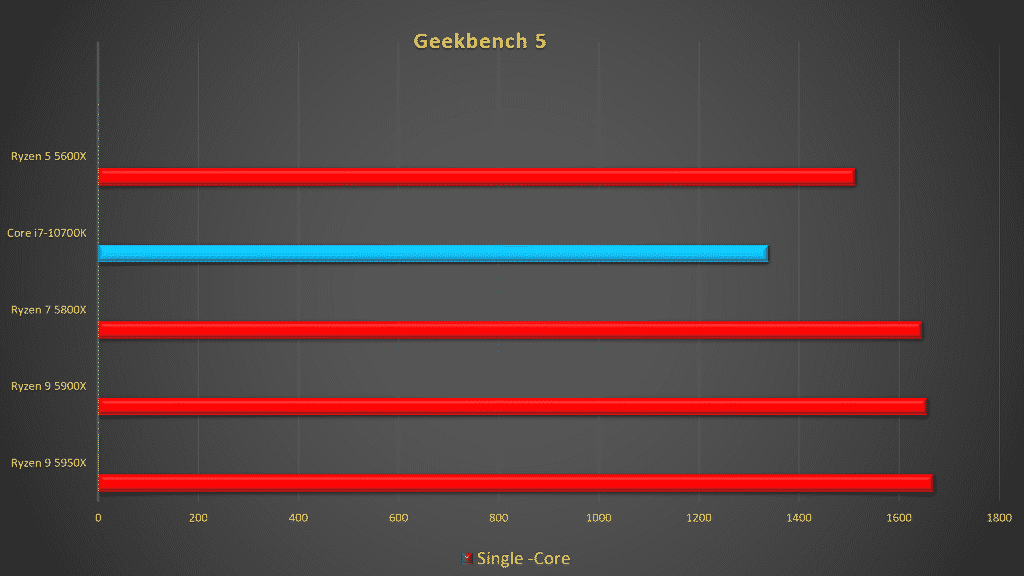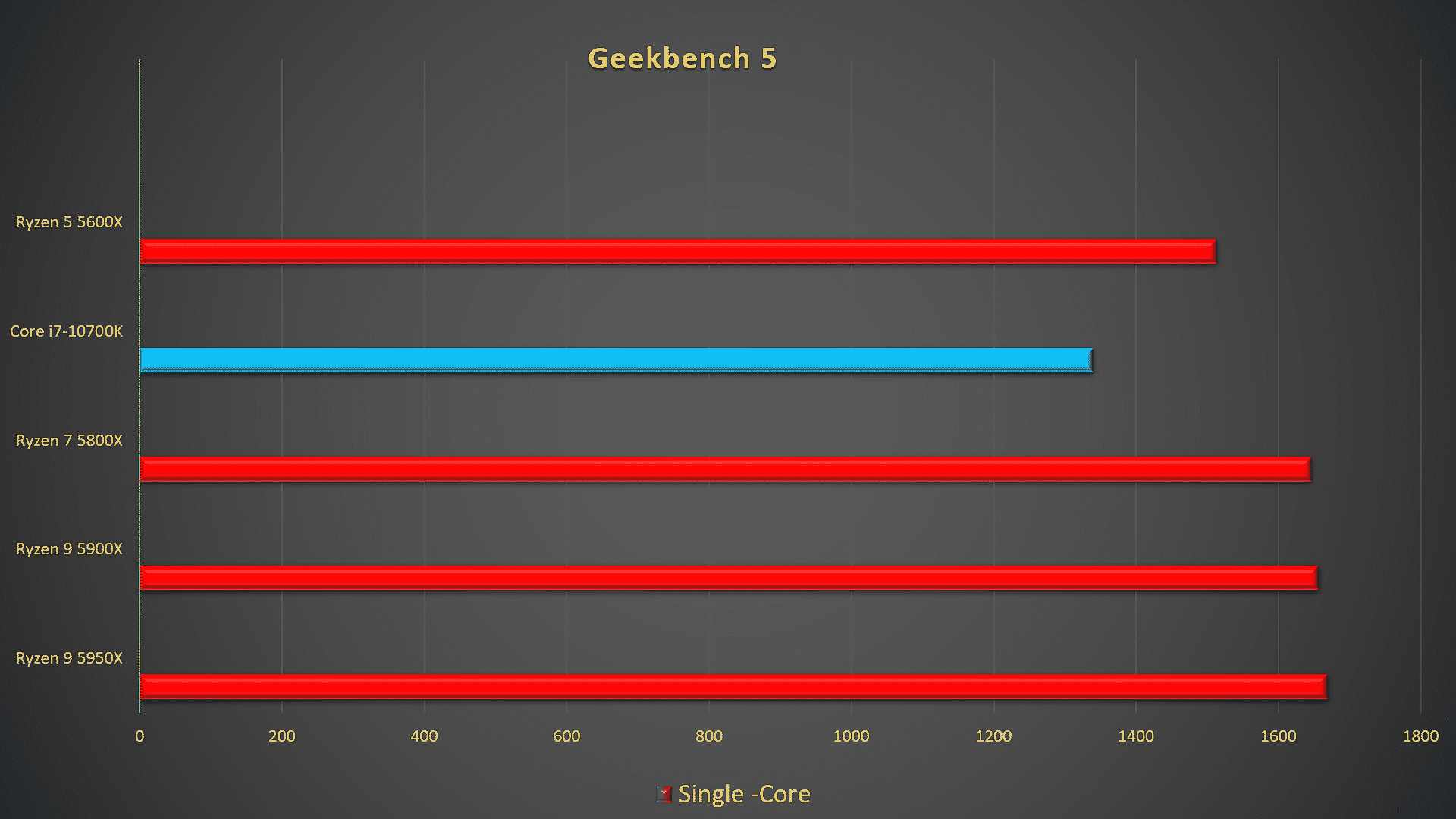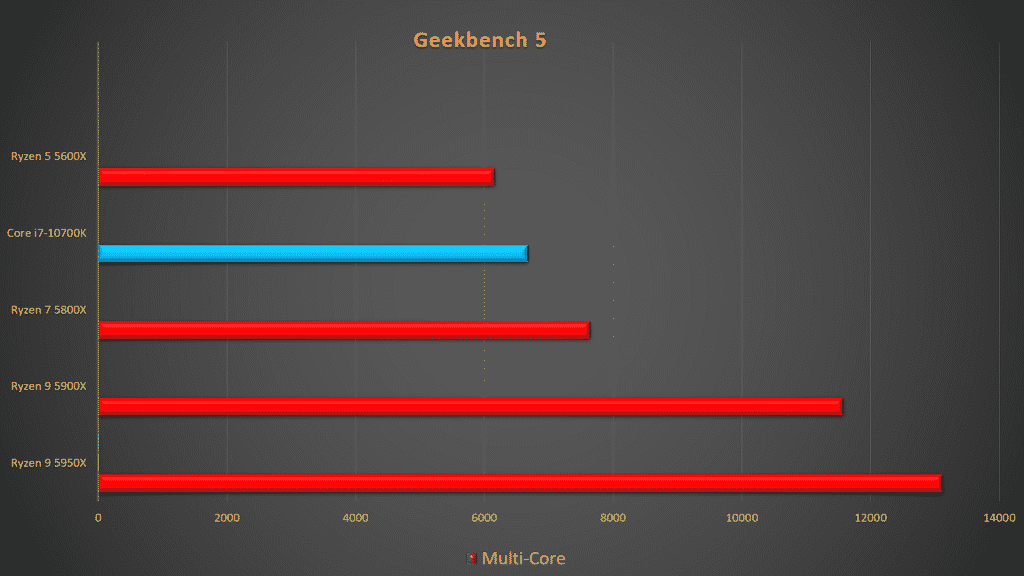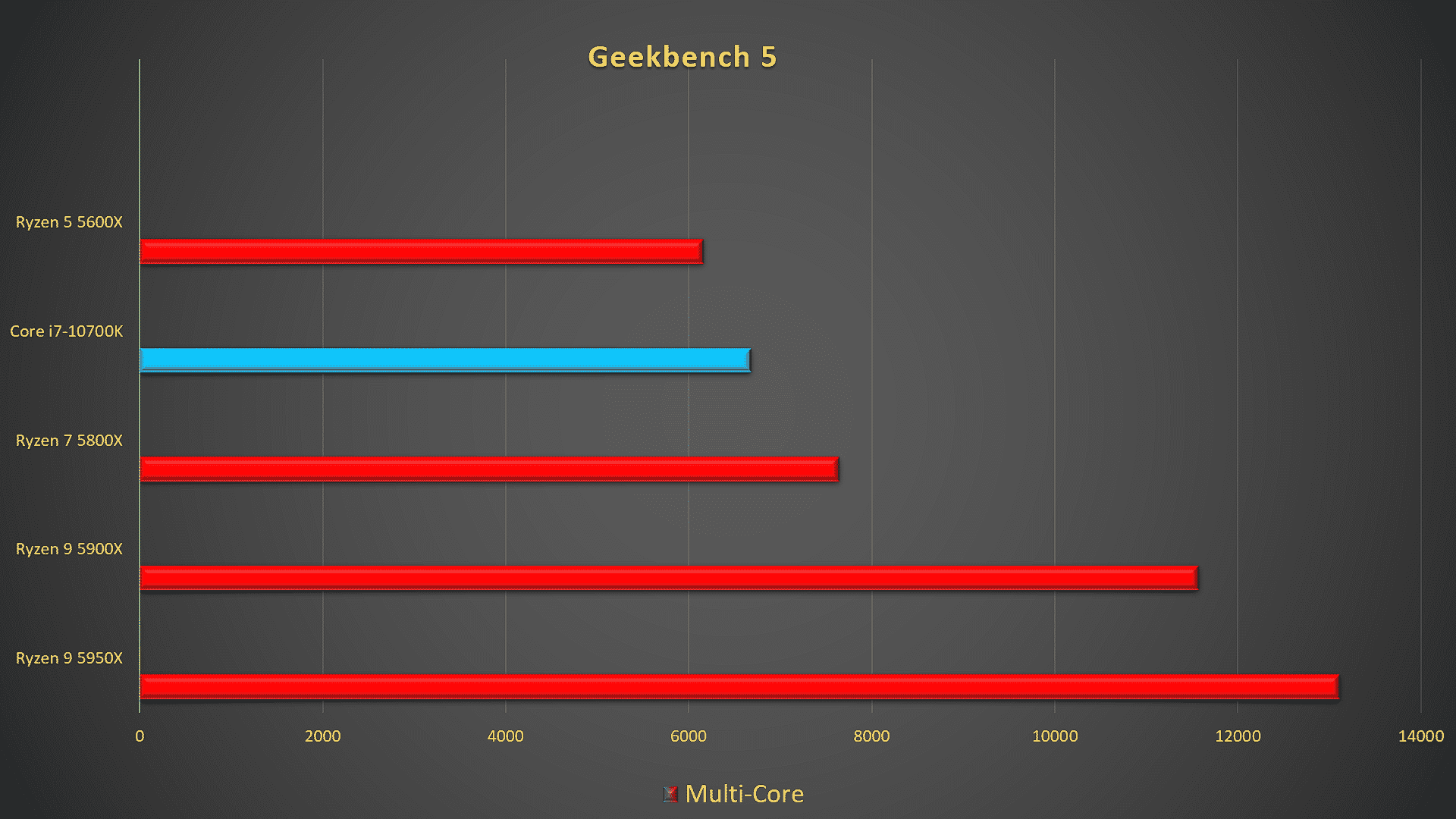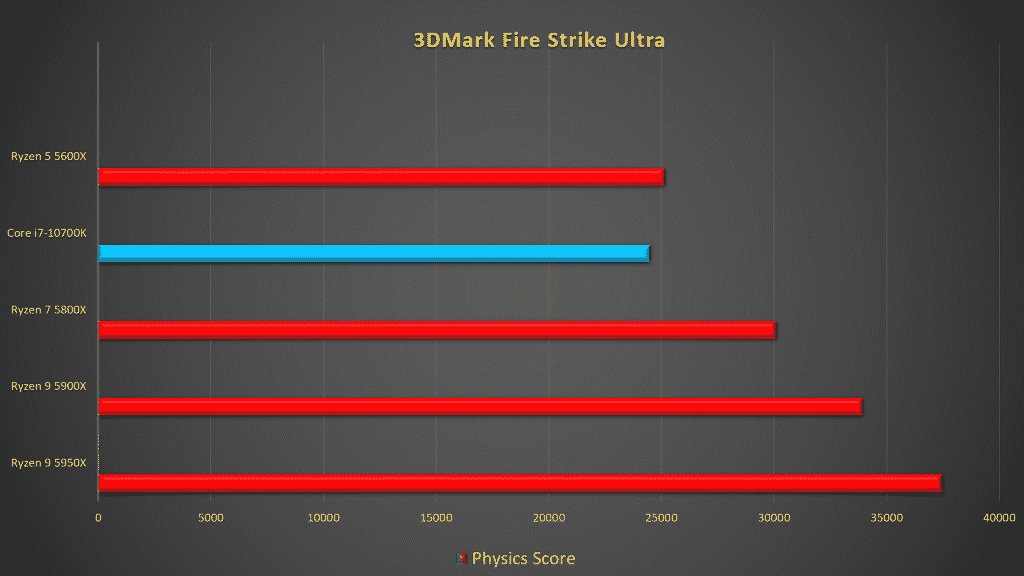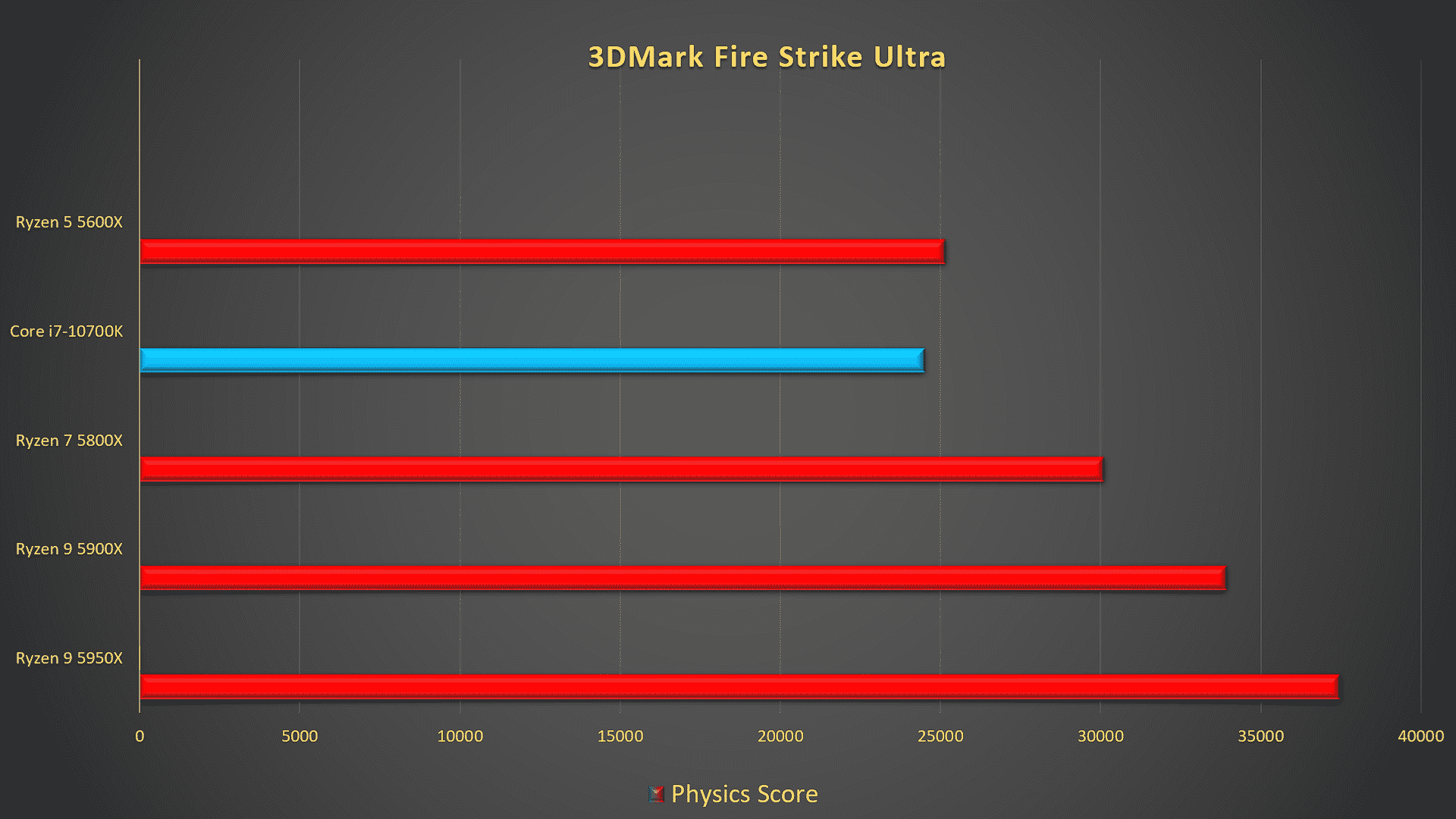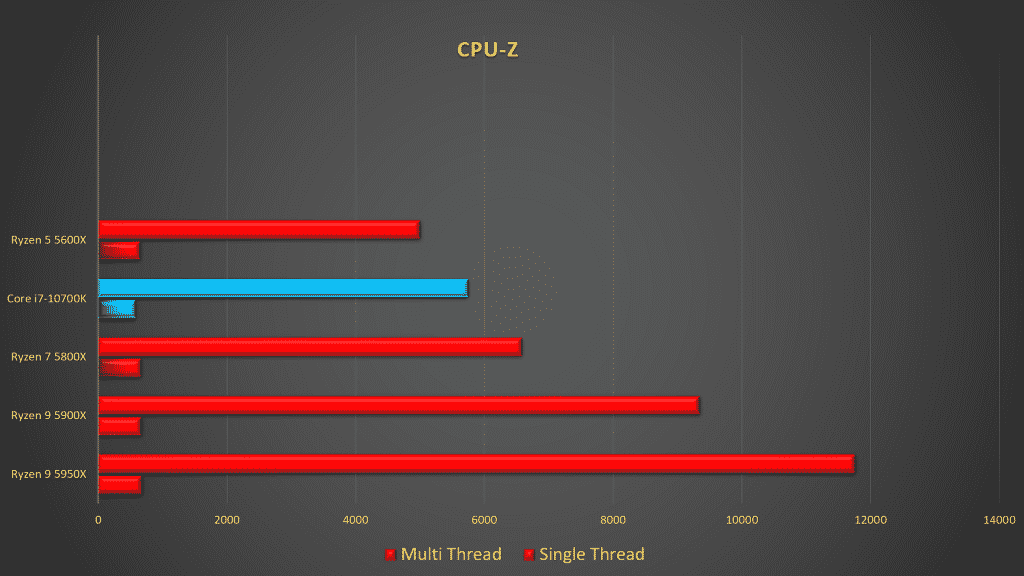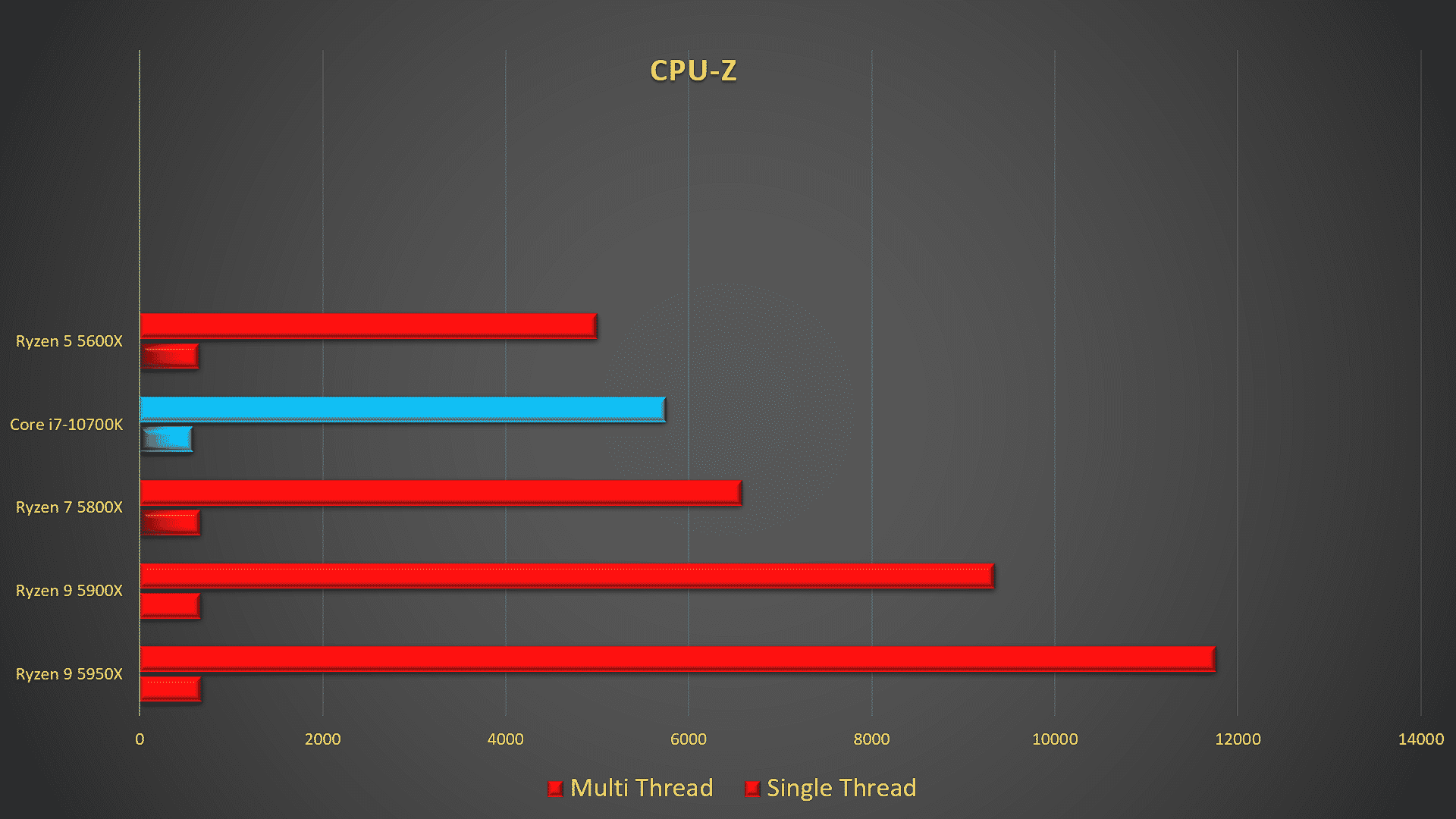 If you see the benchmarks, it would be clear to you that all Ryzen processors perform extremely well and are quite close to each other. As you see, the Ryzen 5 5600X beats the Core i7-10700K in single-core and even goes very close when you overclock it, as we saw in our performance review.
This shows the power of the new Ryzen 5000 series, and if you require more cores and extra performance can opt for the Ryzen 7 5800X. However, remember that the Ryzen 5 5600X is also a very able processor that beats some of the last-gen 8-core CPUs and can be overclocked to get insane performance.
Both of these CPUs can handle tasks like Premier Pro, Blender, Photoshop and other professional applications; however, the more the cores better are the performance. It totally depends on your budget and the type of usage you want to do to pick between these Ryzen processors.
Gaming Performance
AMD has significantly improved the gaming performance over last-gen, and now AMD CPUs give better gaming performance than Intel CPUs. Even the AMD Ryzen 5 5600X has a comparable performance against Intel's last-gen flagship, so choosing the right one for gaming might be a difficult task for you.
Many people might be confused about whether to spend some extra money on the Ryzen 7 5800X to get extra gaming performance and by how much. Here we will explore the direct comparison between the two CPUs in gaming paired with AMD Radeon RX 6800, and that will surely clear your confusion:
System Specs
Here are the benchmarks across a wide range of modern games: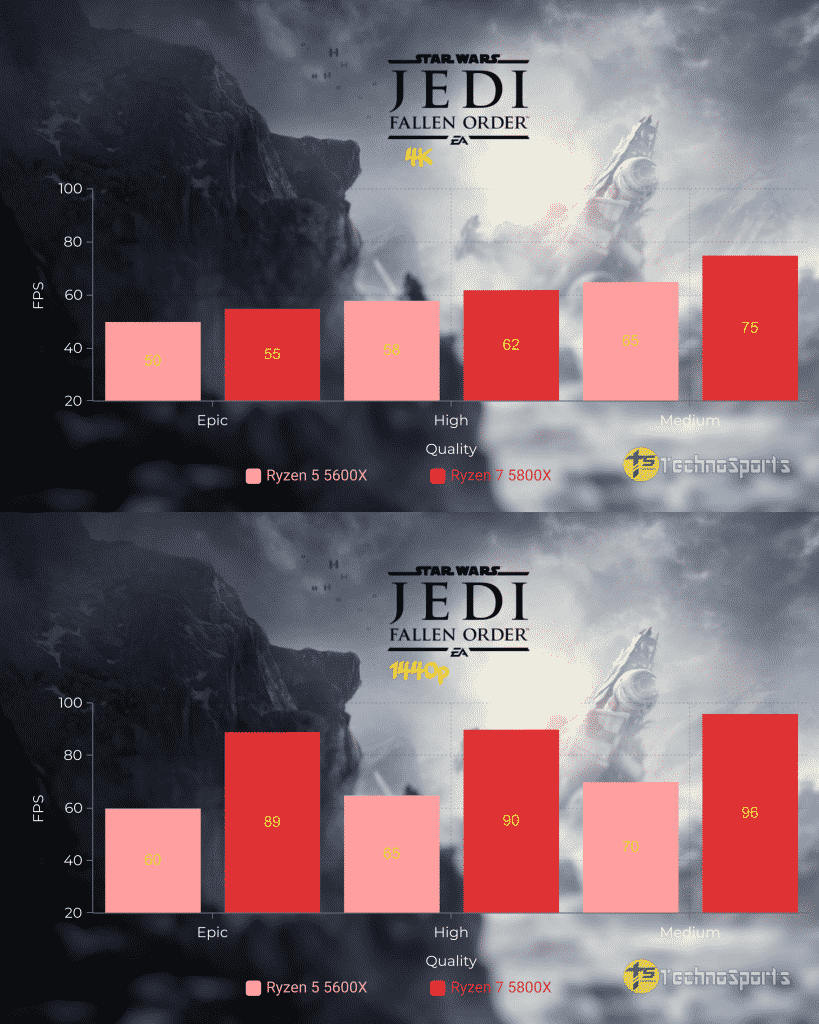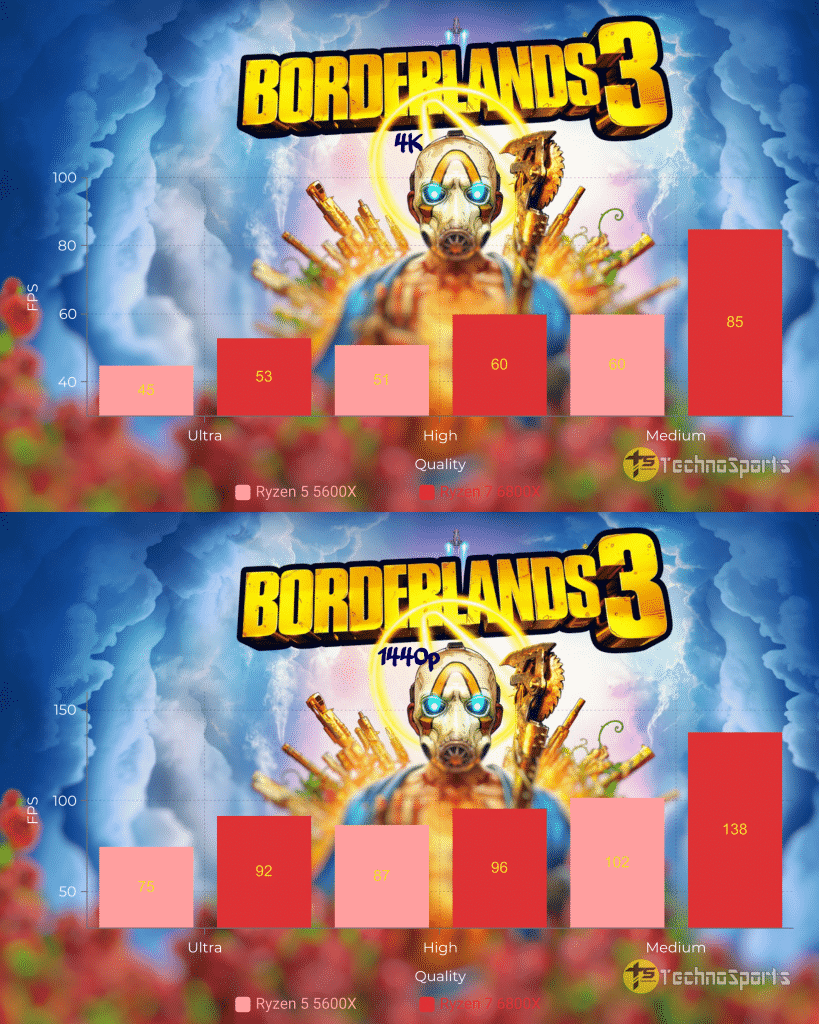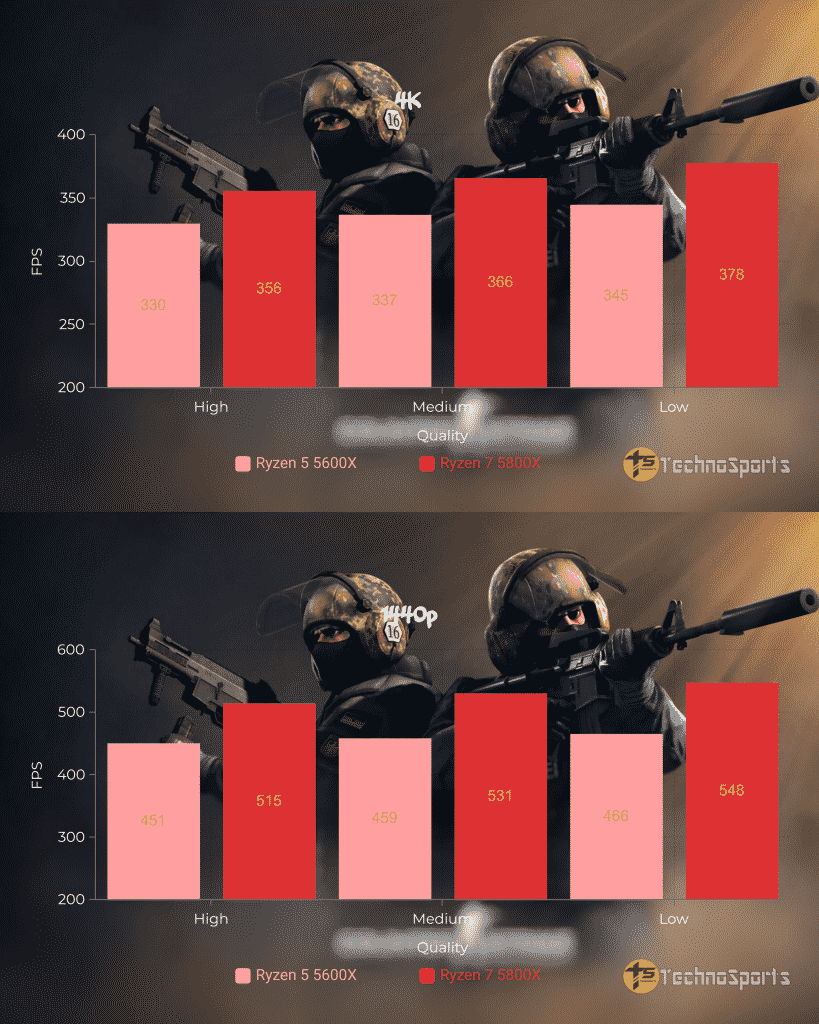 Across all games, we see the close competition between both the AMD Ryzen 5 5600X and Ryzen 7 5800X, while we see a nominal difference at 4K but in 1440p the Ryzen 7 5800X performs very well while games like Shadow of the Tomb Raider seem to be an exception, which shows how good both the CPUs are in terms of gaming.
However, in heavy CPU bound games like Borderlands 3 or CS: GO, the Ryzen 7 5800X performs substantially better but the frame rates of Ryzen 5 5600X aren't unplayable, so it's good to see you at least have some games that can use those extra cores and higher clock speeds.
Verdict
To make things clear for you, both the AMD Ryzen 5 5600X and Ryzen 7 5800X are perfect CPUs that you can proudly own as well as use down the years. However, your budget and usage will decide which one should you go for.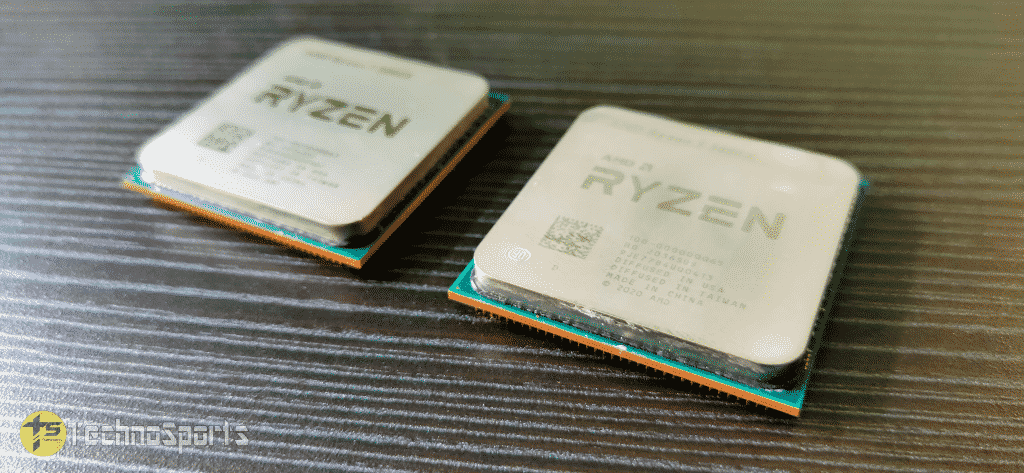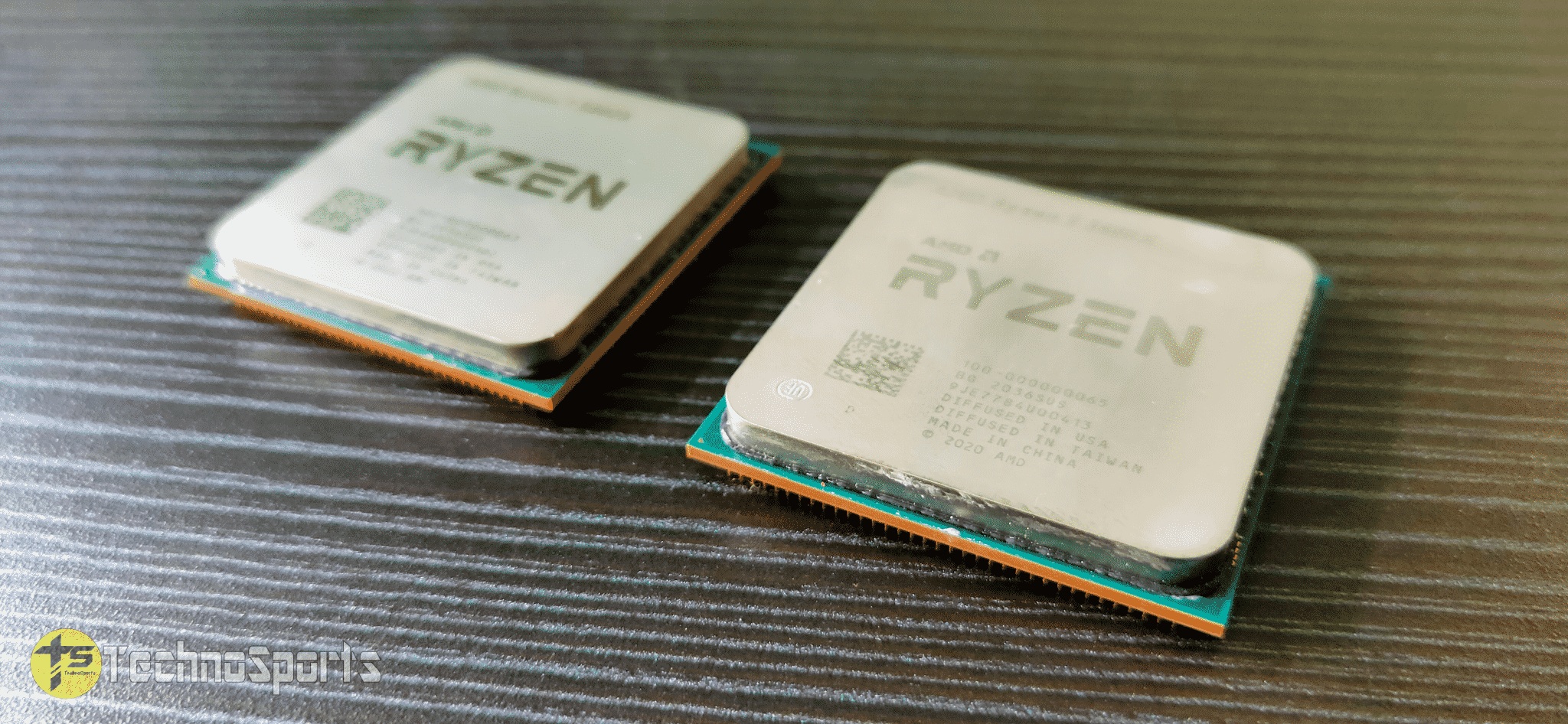 So, if you are making a gaming PC and require a CPU that can give you good frame rates while performing well enough for everyday work, you are better off with the Ryzen 5 5600X. Also, it draws far less power and can be overclocked easily but even though there's a stock cooler, use a decent air cooler separately to increase performance.
However, if you need the absolute best gaming and productivity performance and wants to invest in a CPU to use for many years, then investing in the Ryzen 7 5800X makes more sense. Also, note that you have to go for a good AIO liquid cooling solution to unlock the potential of your CPU; else, a normal air cooler would do the job.
So, whichever you pick, make no mistake as AMD's Ryzen 5000 series processors are best if it comes to long term performance and efficiency.
Buy the AMD Ryzen 5 5600X: https://amzn.to/3he73EK or get the Ryzen 7 5800X: https://amzn.to/3eBEZJL