We all know AMD will be launching its upcoming Ryzen 5000H gaming processors for laptops and NVIDIA will announce its RTX 30-series mobile GPUs at CES 2021. Also, the leaks and rumors have confirmed that all of the upcoming high-end gaming laptops will sport these new processors and graphics.
Needless to say, this Ryzen 5000H + RTX 30-series will be amazing and the OpenCL benchmarks also say so. Upcoming Asus ROG Strix gaming laptops have been spotted by @TUM_APISAK with same processors and graphics. As we see in the benchmarks, AMD Ryzen 7 5800H was paired with Nvidia GeForce RTX 3070 while the Ryzen 9 5900HX with GeForce RTX 3080:
The RTX 3080 mobile GPU posts an amazing 133543 points thanks to the full-fat GA104 GPU featuring 6144 CUDA cores and 48 CUs.
While the RTX 3070 mobile GPU, on the other hand, also posts a handsome 112448 points, thanks to its 40 CUs, 5120 CUDA cores, 8GB GDDR6 memory with a 256-bit bus.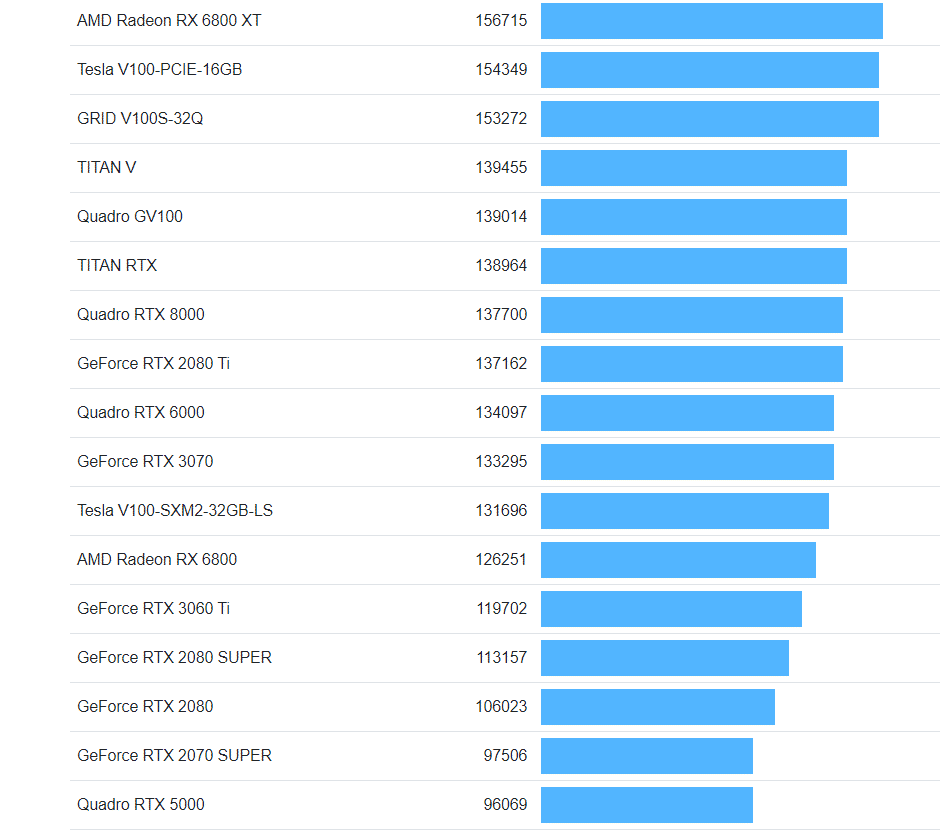 When we compare these score with the OpenCL benchmark chart, the upcoming RTX 3080 mobile GPU is faster than the last-gen RTX 2080 desktop GPU while the RTX 3080 is faster or should give almost the same performance as that of the RTX 3070 desktop GPU. Still, this is impressive considering that these GPUs will draw low power and can't wait to see them in action in a few days!
Buy the ASUS ROG Strix G15: