Even though Microsoft revealed the pricing of its upcoming budget gaming console earlier and the image of it, today, it announced the details of the new Xbox Series S that is touted to be much faster than its predecessor. Obviously, a lot of us where concerned with that strange design approach by Microsoft, however, they have officially replied:
Design & Controller
It's almost like the Xbox Series X's internal design but the entire thing is flattened and there's a large vent that outflows the air to keep things cool. It comes with a compact new design in Robot White color and is the smallest Xbox ever created, according to the company. The Xbox Series S includes a new Xbox Wireless Controller, also in Robot White and it was also leaked previously.
This controller too includes all of the same features of the Xbox Series X controller such as improved ergonomics, the hybrid D-pad, textured grip on the triggers, bumpers and back, as well as the new dedicated Share button.
Performance

Much like its brother, this next-gen budget gaming console also promises a lot of hardware improvement over last-gen, thanks to AMD the Xbox Series S delivers 4x the processing power of an Xbox One console. It is similar in terms of CPU (with Zen 2 architecture) and has the identical I/O performance as Xbox Series X that helps to deliver the same great performance at a lower resolution.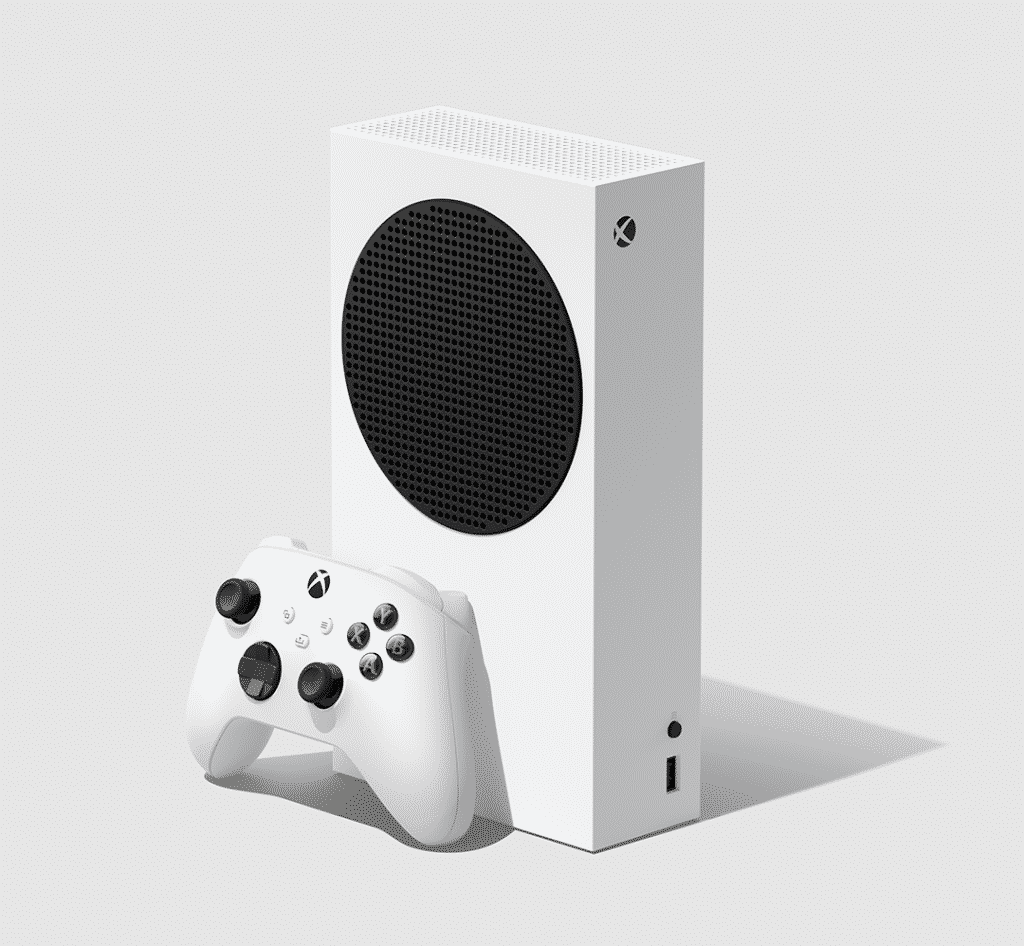 The Xbox Series S supports gaming experiences up to 120fps, at 1440p and promising 60 frames per second. While playing games you still get support for hardware-accelerated DirectX Raytracing and Variable Rate Shading. In addition to this, the Xbox Series S comes with 512GB of custom SSD storage and is powered by the Xbox Velocity Architecture, delivering more than 40x the I/O bandwidth of an Xbox One, for faster loading times and Quick Resume for multiple titles.
The Xbox Series S delivers approximately 3x the GPU performance of Xbox One and was designed to play games at 1440p at 60 frames per second, with support for up to 120fps. It is also features the next generation AMD RDNA 2 graphics architecture and this budget gaming console will be focused to give higher frame rates for both 1080p and 1440p gaming, which is great for a lot of gamers at sweet price of $299.
Also, there's support for Dolby Atmos, support for Dolby Vision via streaming media apps like Disney+, Vudu, and Netflix. The Dolby Vision support for gaming will come first to our next-gen Xbox consoles in 2021. The Xbox Series S will cost a modest $299 and will be available from November 10 onwards, however, pre-orders of both the consoles begin from September 22.
via Xbox
Do check out:
😎TechnoSports-stay UPDATED😎