You may know that Samsung already announced its Galaxy Unpacked event and that's on the 5th of August. Now, it announces another launch event named Samsung Life Unstoppable. It is scheduled for 2nd September.
On that day, the event will start from 9:00 am BST or 10:00 am CET and will continue for around 45 minutes. This will be open to industry partners, retails, and media only. Later on, the recorded stream will be uploaded to its website for all. Due to the present pandemic, the entire event will be hosted online, the same as the Galaxy Unpacked event.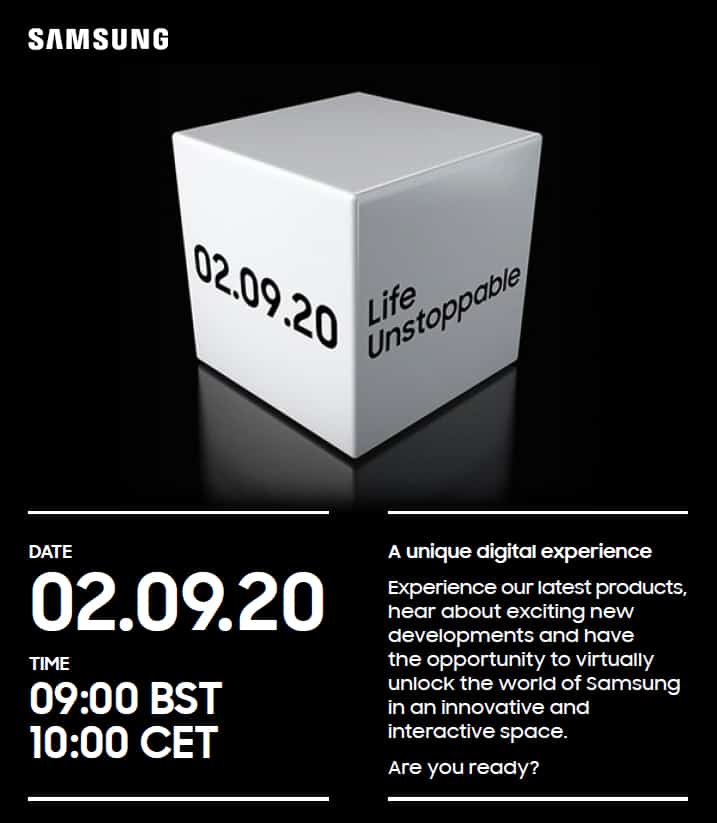 The Korean giant confirmed that it is going to unveil its smart digital appliances aiming for "maximizing in-home entertainment and connected gaming experiences."
Samsung announced this Life Unstoppable event, maybe, because it is not going to participate in the upcoming IFA that is going to held in September. So, now, Samsung has its own event to showcase products related to TV, audio, and home appliances. There are possibilities to launch some mid-range smartphones as well.
In the case you don't know, in the upcoming Galaxy Unpacked event, Samsung is going to launch five new products – the Galaxy Note 20 series, Galaxy Z Fold 2, Galaxy Buds, and Galaxy Watches.
Do Check Out 👇🏼