Real Madrid won their 10th straight match post-Coronavirus break by beating Villareal 2-1 and taking their points tally to 86 points with one game remaining. Meanwhile, Barcelona lost 2-1 to Osasuna and dropped further points and now stand at 79 points, 7 points adrift league winner Real Madrid with only one game left.
Quique Setien picked a young side which surprised many of us. Suarez was in the substitute bench with Greizmann not even in the matchday squad. It seemed Setien had given up on the LaLiga title even before the match started.
Barcelona captain Lionel Messi thinks that they need to do some self-criticism and called for some big changes in order to return back to title-winning ways.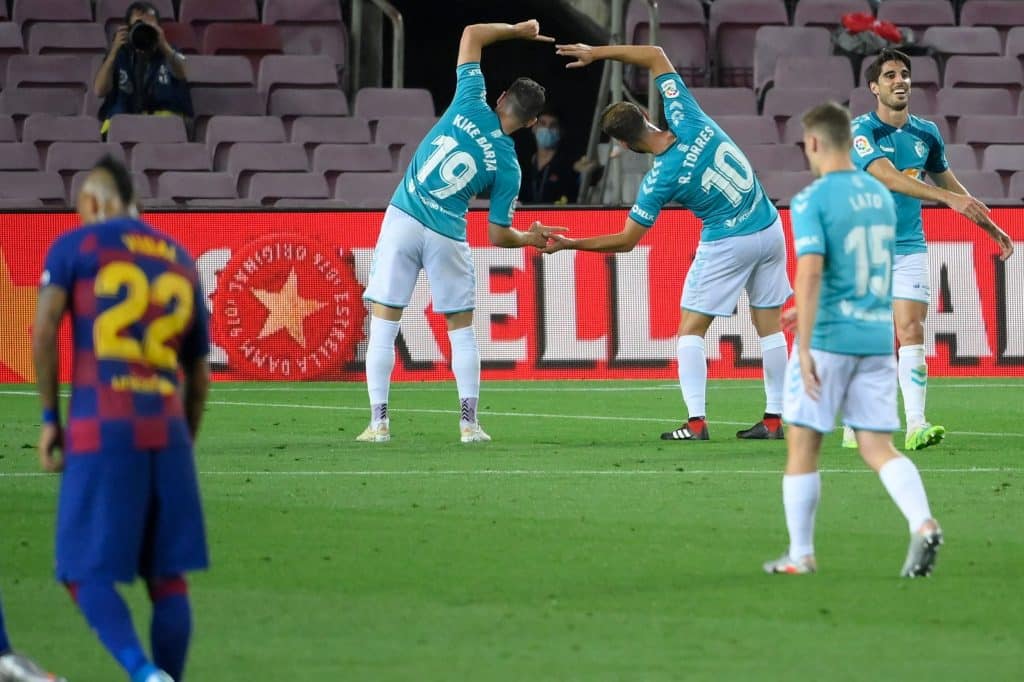 Messi said as they lost to Osasuna and Real Madrid lifted the LaLiga trophy: "We didn't want to end the season like this but it represents how the season has gone. We were a very erratic, very weak, low-intensity team… We lost a lot of points and today's game is a summary of the season."
"We were inconsistent during the season. Real Madrid did their thing. We lost a lot of points. We have to do some self-criticism. We are Barca."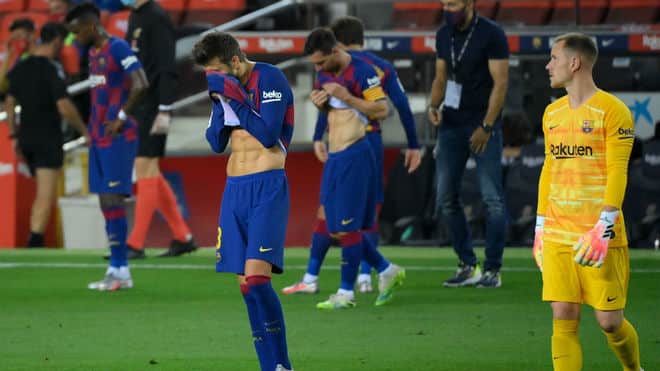 After losing out on the LaLiga trophy, their next aim is the Champions League. But Messi warned that they needed some changes: "If we want to win the Champions League, we have to change a lot. If we continue like this, we will lose the game against Napoli."
"Everything we have experienced since January has been very bad. We have to change a lot of things for real. The fans are running out of patience because we're not giving them anything. It's normal".
This is probably the first time that Messi is sounding so negative. Barcelona has previously crashed out of the Champions League in dramatic fashion but Messi believed in Barcelona. But now, the way the club is being run and managed has questioned Messi's faith in the club. He feels Barcelona needs some big changes to be back on track.
I guess the little magician is right as always. Barcelona's transfer policy looks absolutely mind-boggling. Everyone is calling for a change in hierarchy. Barcelona manager Setien also looks out of depth in managing a squad full of stars. Maybe if Xavi is appointed as the coach he will get the respect of the players and they will listen to him, which is not the case with Setien.
Do check out:
All the latest 2019-20 kits of football teams from all over the world are now available on Tech2Sports. Superior quality kits at the lowest price guaranteed. Show your support for your favourite club and country by wearing their colours.
If you're a Barcelona fan, then check this out:
1. Home Kit
2. Home Kit (Full Sleeve)
3. Away Kit
4. 3rd Kit
5. Mobile Cover