OnePlus has been teasing the information of OnePlus Nord in the official Instagram page. Recent video in that account suggests that the OnePlus Nord will come with two selfie camera capable of taking 105° ultra-wide pictures.
According to all the leaked specs that ultra-wide camera will have an 8 MP sensor and will be paired with a 32 MP main selfie camera sensor. Around the back, there will be a quad setup – 48 MP wide, 8 MP ultra-wide, 2 MP macro and 5 MP depth sensor.
OnePlus has already announced its partnership with YouTuber Zack Nelson of JerryRigEverything and the company will launch a special-edition Dbrand Teardown mobile case for the Nord. The case is uniquely designed and has a print of the inner backside of the phone, which means the design is such that it shows the internals of the smartphone from the back including the battery, camera, etc.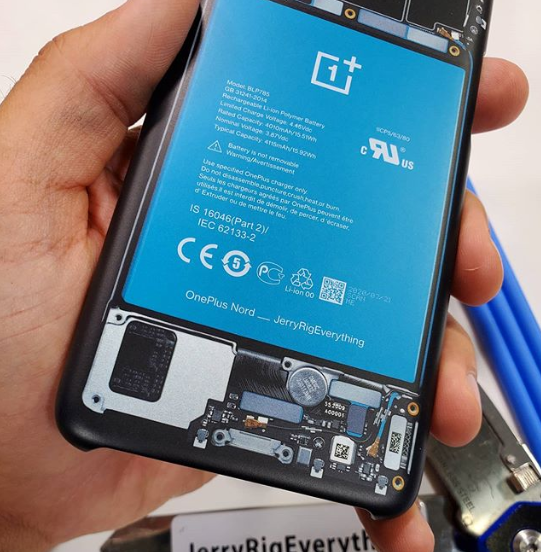 In that case, we are lucky that the battery capacity is mentioned on the huge blue battery of the smartphone. The smartphone will have a 4,115mAh huge battery as mentioned in the case. Previously we speculated that the smartphone will have 5,000mAh battery but now it seems to be false and the company is sticking within the 4,000mAh battery range.
OnePlus Nord Dbrand Teardown case will be available in limited quantities on July 21. The place of its arrival is not specified by the company clearly yet.