Barcelona's last game against Athletic Bilbao at the Camp Nou was match which was a joy to watch only after we saw the super subs including the young Riqui Puig who played exceptionally well after he replaced Arthur in the second half.
Unlike the match against Sevilla, Puig was brought to the pitch even before at the 55th minute, and as always he gave fresh air to the team and eventually was responsible alongside Rakitic for the only goal of the game. With his small physique, he was able to regain possession comfortably along with going deep to defence when needed, a total package in a small form factor.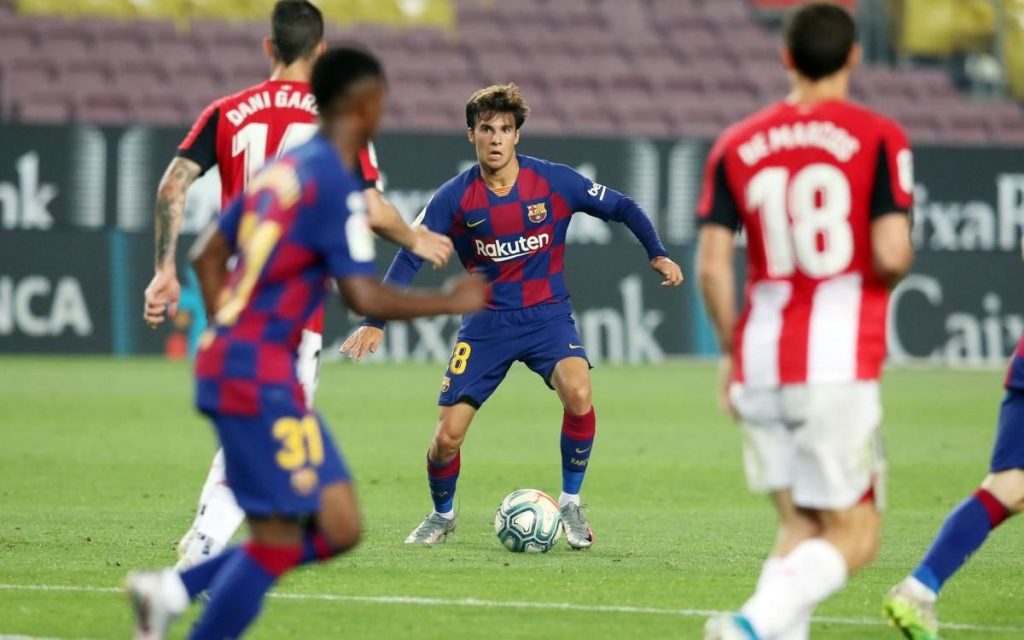 The 20-year old is considered to be one of the most exciting prospects in the Barca alongside Ansu Fati who are getting more first-team chances these days and have become regular as substitutes these days. Puig was interviewed after the match and he went on to say:
"Very happy, especially for the minutes and confidence that Quique is giving me, and if we accompany him with good results, good minutes and good pace, delighted to give joy to this club".
"The explanation for the change of the team was that Athletic had less pace and by losing that pace it favored us because we were able to have more control and move the ball from one side to the other."
"It was a special game but at the same time very strange because it was the Sant Joan festival and we played listening to the firecrackers from outside."
Riqui Puig is more likely to be called more often than not as Barcelona's key midfielder Frenkie de Jong is injured and the next game against Celta, he could also make his way into the starting XI as Sergio Busquets got himself suspended last night.
Source: Mundo Deportivo
Do check out:
😎TechnoSports-stay UPDATED😎