Time and tide wait for none. So, with time the age of the best footballer on this planet, Lionel Messi is gradually increasing, which is very hard to accept for the fans. The little magician is 32 years old now.
While Xavi and Iniesta were at the club he used to finish the moves started by them or score solo goals. Now, with time and age, he has converted himself to a playmaker. This has also been due to Barcelona's lack of quality after the Xavi-Iniesta era.
According to a report by Eldes marque, the Barcelona board has prepared to offer Leo Messi a contract extension until the summer of 2023, when he will be 35-year-old and sadly, this could be his last contract renewal with his beloved club. The contract renewal would also see Messi's wages increase, however, the report has not specified the amount by which it would possibly increase.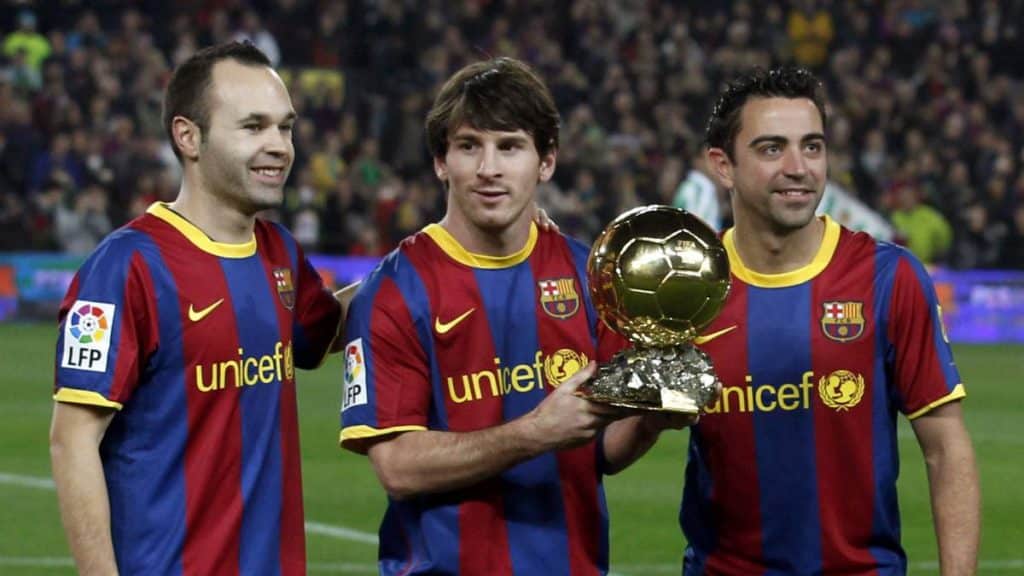 Messi's last contract with Barcelona will end in 2023. It will be hard to see the Messi-less Barcelona team. Real Madrid needed 2 seasons to fill the void left by Cristiano Ronaldo, though they weren't dependent on Ronaldo as much as Barcelona depends on Messi. So you could think of the impact of Messi leaving Barcelona on the club. It seems they would require an eternity to replace the best footballer.
Barcelona needs to plan for its post-Messi era from now. If they need to bring in Neymar they need to do it now so that he can learn from Messi to lead the team and finally take the mantel after Messi leaves.
It would be interesting to see how Barcelona will tackle the post-Messi era.
Do check out:
All the latest 2019-20 kits of football teams from all over the world are now available on Tech2Sports. Superior quality kits at the lowest price guaranteed. Show your support for your favourite club and country by wearing their colours.
If you're a Barcelona fan, then check this out:
1. Home Kit
2. Home Kit (Full Sleeve)
3. Away Kit
4. 3rd Kit
5. Mobile Cover