- Advertisement -
After a long period of strict lockdown, the government is easying the strict rules to maintain the economic situation of the country. So, retail stores of various brands will be opening in the days to come and Samsung & Xiaomi are the biggest brands with a lot of retail outlets.
People are accepting the fact that COVID-19 will exist but they need to tackle it and continue their work and so initiatives & measures should be taken to reduce the growth of the pandemic but maintaining the economic flow. So, in India, a new public-private initiative called 'Suraksha' has been introduced.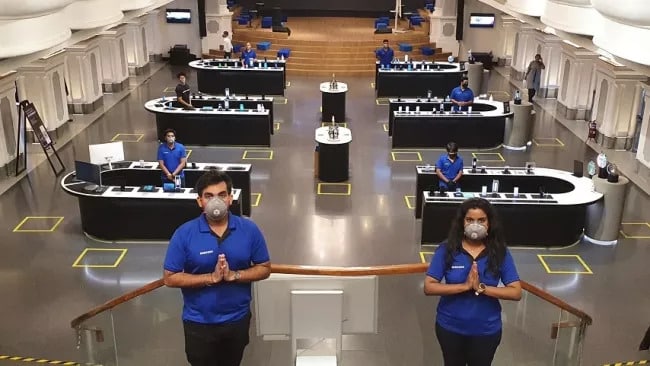 All of the retail stores or shops will have to be registered for the Suraksha certification, after which the staff and people working will be educated and given extensive training on how to actually operate safely. After this training, the shops will again be assed and after attaining satisfactory results, they will be given their Suraksha certification.
- Advertisement -
As Xiaomi and Samsung, the two biggest smartphone brands in India, are making their stores comply with new norms to ensure public safety. Samsung has revealed that 100% of its exclusive stores in India are Suraksha certified while Xiaomi posted a video on YouTube which says around 3000 Mi Home, Mi Studios and Mi Stores are Suraksha certified.
Apart from being certified, the stores and customers will have to follow certain measures like customers should wear a mask, following all social-distancing guidelines and also avoiding all unnecessary contact. Only a limited number of customers will be allowed at a time into the store.
There shall be a security or staff who will be checking the body temperature first and if found normal, the person has to sanitize well with the provided hand sanitizer and only the, the person can step into the store. The total process seems tiresome but nothing is more a human life so obviously one has to comply to such measures.
- Advertisement -
Furthermore, one shall not be allowed to touch products on display but if they do really want so, they can do only by requesting a pair of gloves from the staff. Also, the stores will have to be sanitized at regular intervals too and point touchless digital payments will be encouraged to avoid direct contact with the customers.
via techradar
Do check out:
- Advertisement -
😎TechnoSports-stay UPDATED😎
- Advertisement -