The KNVB has officially announced that it is impossible to complete the 2019-20 season. All the public events, including sporting events, have been banned in the country till September due to the Coronavirus pandemic.
Therefore, KNVB has now cancelled the 2019-20 season. They have decided that there will be no champions. Cambuur who topped the second tier will also not be promoted to the Eredivisie, as there will be no promotions and relegations as well.
Ajax was on course to win their 35th Eredivisie title. They were level with AZ on points but had a better goal difference. As per the rules, the goal difference comes into play when two teams are on the same point. But Ajax has been denied the title as KNVB has announced there will be no champions.
This is the first time that Eredivisie will have no champions at the end of a season since it started in 1956.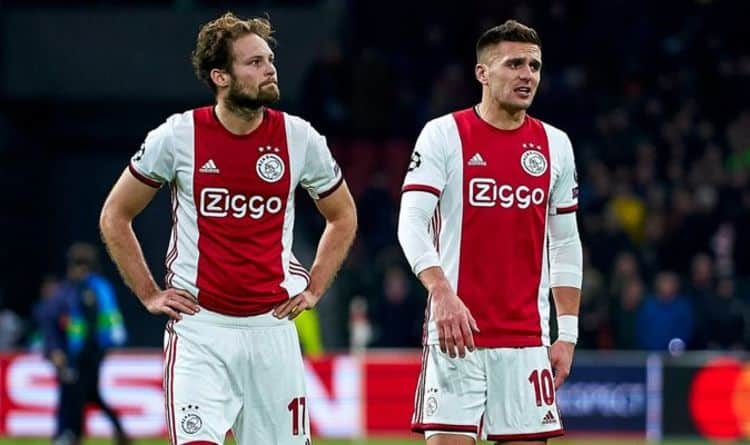 The Ajax players are quite frustrated and angry with the decision of not being crowned 2019-20 Eredivisie champions.
Ajax playmaker Hakim Ziyech, who will join Chelsea at the end of this season told AD: "Come on, what nonsense I have heard. We are at the top anyway."
"All those stories that AZ deserved more because they won twice against us. So the goal difference, as it always is, doesn't count now? B*, of course. How did PSV become champion in 2007? Exactly, on one goal."
"That we are not official champions, well, of course I would also have preferred to have won that on the field, but if you have to choose one club as champion then that would be Ajax to me."
Ajax captain Dusan Tadic said: "It is what you agree on. The goal difference would count in a tie. If you had agreed that the head-to-head result would count then AZ would have been the champion for me."
"I am a pro and want to win every trophy. That's what I do it for. Now I have lost a prize, that's how it feels."
Do check out:
All the latest 2019-20 kits of football teams from all over the world are now available on Tech2Sports. Superior quality kits at the lowest price guaranteed. Show your support for your favourite club and country by wearing their colours.