Defending is an art just like scoring goals. A defender doesn't get the proper recognition that he actually deserves for saving his team from letting in goals at crucial times.
Football fans have voted their top defenders of all time in Ranker. Italy and Milan great Paolo Maldini has come out on top of the list.
Maldini was the epitome of defending. He taught an entire generation that defending could be as breathtaking as attacking if you were one of the best. He played 25 years at the San Siro making 902 appearances for AC Milan. He won 7 Serie A titles and 5 European Cups. He made another 126 appearances for Italy.

Let's have a look at the top 11 defenders of all time, according to the fans:
1. Paolo Maldini
Maldini played as a left-back or a central defender for A.C. Milan and the Italy national team. He is widely regarded as one of the greatest ever defenders, and as one of the greatest players of all time. As the Milan and Italy captain for many years, he was considered a leader by fellow footballers, leading to the nickname "Il Capitano" ("The Captain"). Maldini is currently serving as technical director for Milan, as well as being co-owner of USL Championship club Miami FC.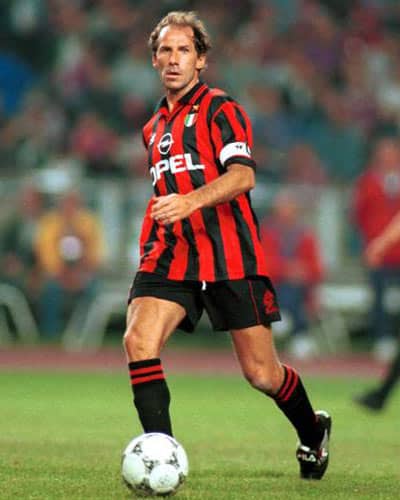 2. Franco Baresi
Baresi mainly played as a sweeper or as a central defender, and spent his entire 20-year career with Serie A club Milan, captaining the club for 15 seasons. He is considered one of the greatest defenders of all-time. He won three UEFA Champions League titles, six Serie A titles, four Supercoppa Italiana titles, two European Super Cups and two Intercontinental Cups. He was also a member of the Italian squad that won the 1982 FIFA World Cup.
Maldini and Baresi were part of the famous Milan side that went 58 games unbeaten from 1991 to 1993. The pair played together 196 times and conceded only 23 goals; that's a goal every 8.5 games!
3. Franz Beckenbauer
Beckenbauer was a versatile player who started out as a midfielder but made his name as a central defender. He is often credited as having invented the role of the modern sweeper. Early in his playing career, he was nicknamed Der Kaiser ("The Emperor") because of his elegant style, dominance and leadership on the field. He is widely regarded to be one of the greatest players in the history of the sport.
He was named European Footballer of the Year twice. He is one of three men, along with Brazil's Mario Zagallo and France's Didier Deschamps to have won the World Cup as a player and as a manager; he lifted the World Cup trophy as captain in 1974 and repeated the feat as a manager in 1990. At club level with Bayern Munich, Beckenbauer won the UEFA Cup Winners' Cup in 1967 and three consecutive European Cups from 1974 to 1976. The latter feat made him the first player to win three European Cups as captain of his club.
4. Cafu
Cafu was known for his pace and energetic attacking runs along the right flank. He is regarded as one of the greatest full-backs of all time. With 142 appearances for the Brazil national team, he is the most internationally capped Brazilian player of all time. He represented his nation in four FIFA World Cups between 1994 and 2006 and is the only player to have appeared in three consecutive World Cup finals, winning the 1994 and 2002 editions of the tournament, the latter as his team's captain where he lifted the World Cup trophy. At club level, he is best known for his spells at Sao Paulo, Roma and Milan.
5. Bobby Moore
Moore was a composed central defender. He was best known for his reading of the game and ability to anticipate opposition movements, thereby distancing himself from the image of the hard-tackling, high-jumping defender.
He most notably played for West Ham United, captaining the club for more than ten years, and was the captain of the England national team that won the 1966 FIFA World Cup. He is widely regarded as one of the greatest defenders of all time and was cited by Pele as the greatest defender that he had ever played against.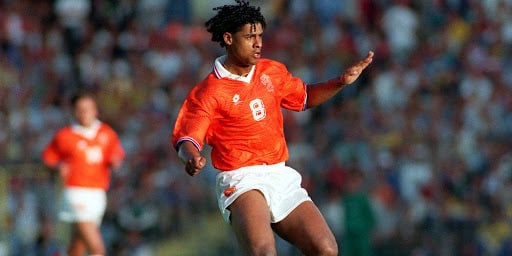 6. Frank Rijkaard
Rijkaard played as a midfielder or defender. He has played for Ajax, Real Zaragoza and Milan and represented the Netherlands national team side 73 times, scoring 10 goals. In his managerial career, he has been at the helm of the Netherlands national team, Sparta Rotterdam, Barcelona, Galatasaray and the Saudi Arabia national team.
7. Giacinto Facchetti
Facchetti was an Italian footballer who played as a defender. From January 2004 until his death, he was chairman of Internazionale, for which he played for his entire career during the 1960s and 1970s. He played 634 official games for the club, scoring 75 goals, and was a member of the Inter team which is often referred to as "Grande Inter", under manager Helenio Herrera, with which he won four Serie A titles, a Coppa Italia, two European Cups, and two Intercontinental Cups.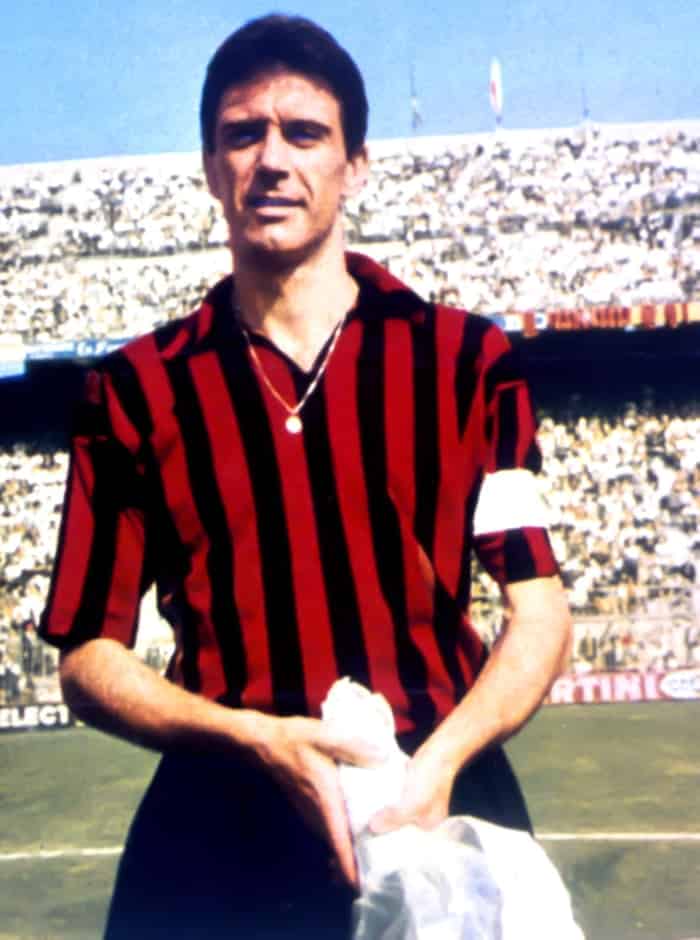 8. Cesare Maldini
He was the father of Paolo Maldini. Cesare began his career with Italian side Triestina, before transferring to Milan in 1954, whom he captained to win four Serie A league titles and one European Cup during his twelve seasons with the club. He retired in 1967, after a season with Torino. Internationally, he played for the Italian national team, earning 14 caps and participating in the 1962 World Cup. He served as team captain for both Milan and Italy.
9. Daniel Passarella
Passarella played as a centre back. He was captain of the Argentina team that won the 1978 World Cup. He is considered one of the greatest defenders of all time, Passarella was also a proficient goalscorer; at one point he was football's top-scoring defender, with 134 goals in 451 matches.
10. Alessandro Nesta
He is widely considered to be one of the best centre backs of his time and also as one of the greatest defenders ever, he was best known for his pace, artistic tackles, elegance on the ball, distribution and tight marking of opponents. He made over 400 Serie A appearances in a 20-year career spread between Lazio and Milan, winning domestic and European honours with both clubs. Later in his career, he played in Major League Soccer (MLS) for the Montreal Impact, and for Chennaiyin FC of the Indian Super League.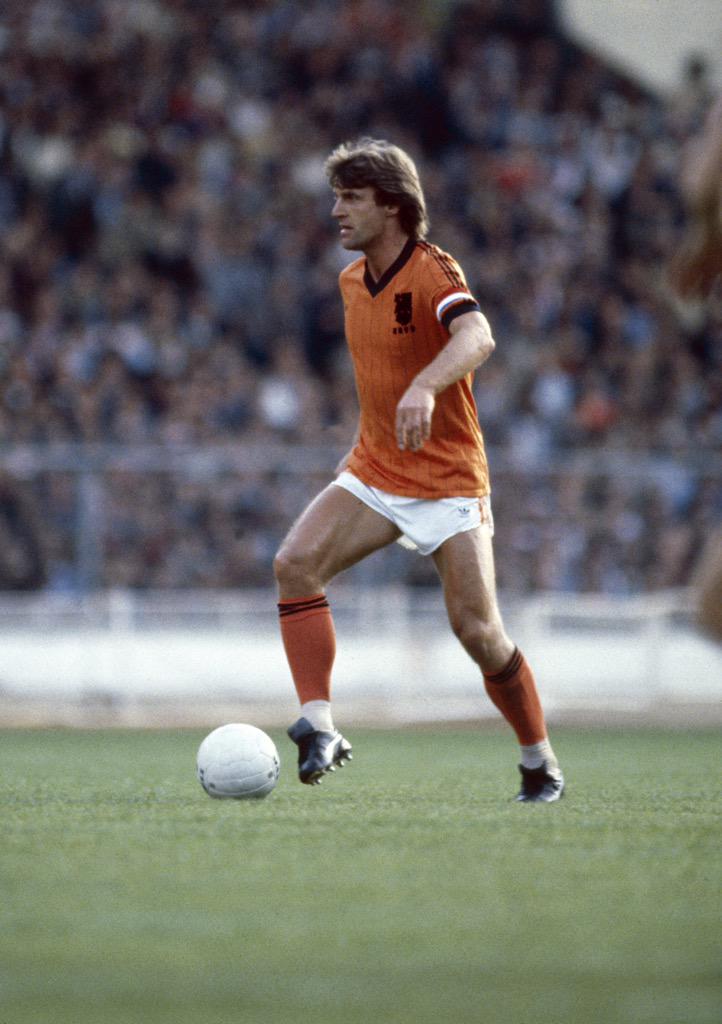 11. Ruud Krol
Krol is a Dutch footballer who was capped 83 times for his native country. Most of his career he played for his home town club, Ajax, and he became a coach after retirement. Regarded as one of the best defenders of all time, Krol mainly played as a sweeper or left-back, however, he could play anywhere across the backline, or in midfield as a defensive midfielder, due to his range of passing with both feet, temperament, tactical intelligence, and ability to start attacking plays after winning back the ball.
*All the players data have been collected from Wikipedia
Do check out:
All the latest 2019-20 kits of football teams from all over the world are now available on Tech2Sports. Superior quality kits at the lowest price guaranteed. Show your support for your favourite club and country by wearing their colours.