Sergio Ramos scored his 100th career goals. For a defender, Sergio Ramos' goalscoring record is phenomenal but there are other defenders with more goals. Lets have a look at all of them.
The Real Madrid captain bagged the 100th goal of his career by scoring against Leganes in Wednesday's Copa del Rey meeting at the Estadio Santiago Bernabeu. Of the century, 80 have come for Real Madrid, three for Sevilla and 17 for Spain, making him the European centre-back with the most international goals.
To mark his 100th goal, Ramos converted a penalty, as he has done on many occasions. He then celebrated with a gesture that recognised the milestone. His first came on September 16, 2004, when he netted for Sevilla.
Right now, Sergio Ramos is among the foremost figures when speaking about the goal-scoring defenders, but he is not even among the top 10 of the highest of all time. Who are, then? Lets find out.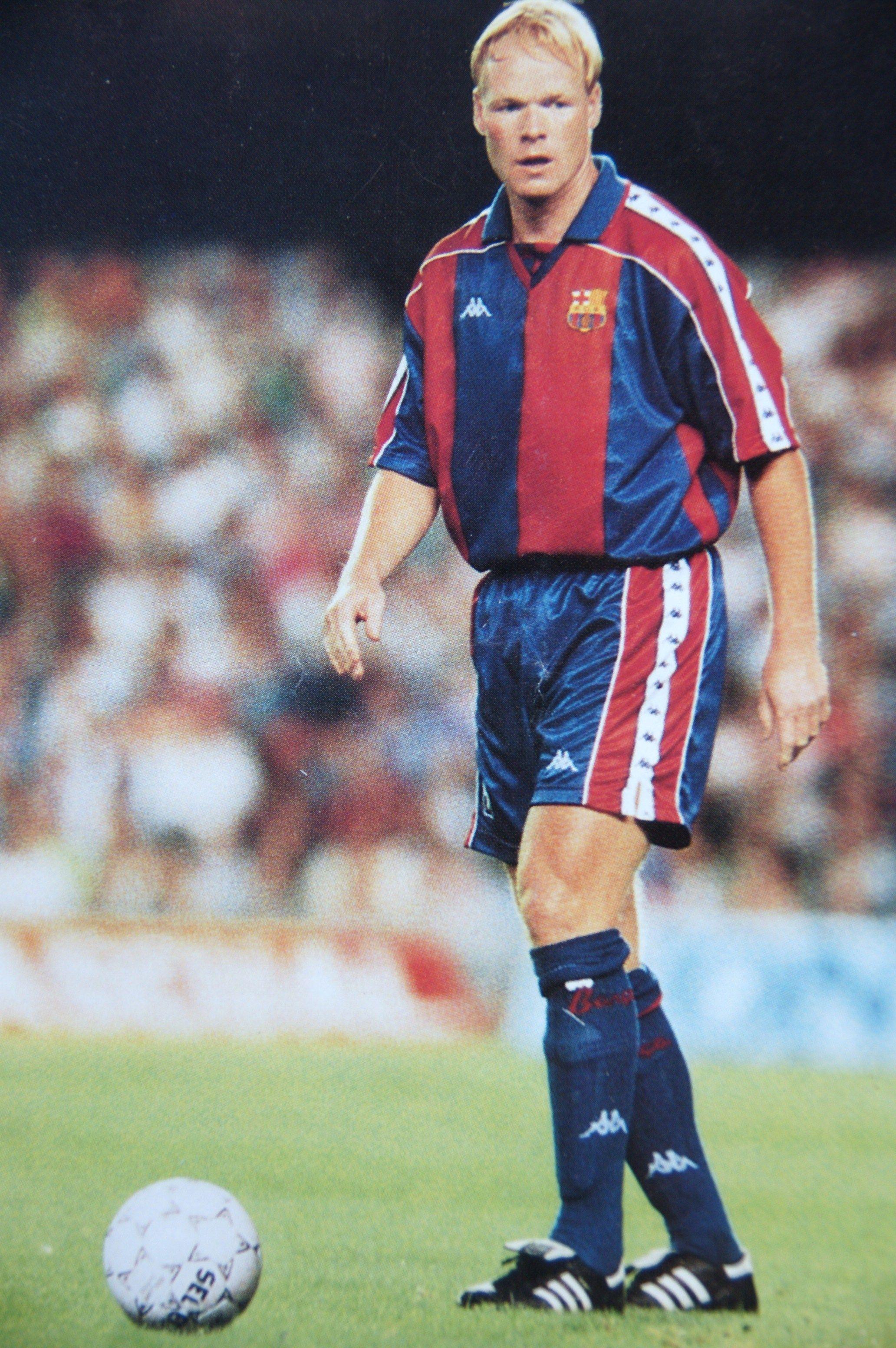 RONALD KOEMAN (253 GOALS)
He is the ultimate goal-scoring defender of all time. The former Holland international was regularly used as a sweeper and thus afforded license to get forward, while he also took penalties and free-kicks for many of his clubs.
Koeman once scored 26 goals in a season for PSV, before finding the net 19 times for Barcelona in both 1989/90 and 1993/94. His most important effort for the Blaugrana came in 1991/92, when the Dutchman's 112th-minute free-kick won the Catalans their first ever European Cup against Sampdoria.
In a career that saw him win many trophies, he contributed by scoring a record 253 goals, making him the highest scoring defender of all time.
And it seems unlikely that anyone can ever break the bar set by him.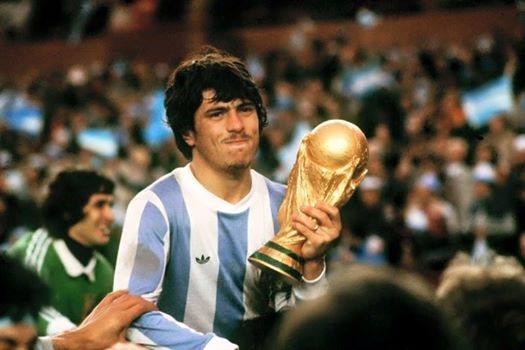 DANIEL PASSARELLA (175 GOALS)
If either Diego Maradona or Lionel Messi is the greatest attacking player Argentina have ever produced, there's no doubt that Passarella is the South American nation's foremost defender.
They say that short players are not supposed to make good defenders, but Daniel Passarella breaks that convention into a million pieces. Despite being 5'8", he had an astounding ability to score from headers. He was the perfect epitome of a defender: good tackler, intelligent, and a leader at the back.
It was under captaincy of the ex-River Plate and Fiorentina centre-back that Argentina won the 1978 World Cup.
He scored a mammoth 175 goals in his glorious career.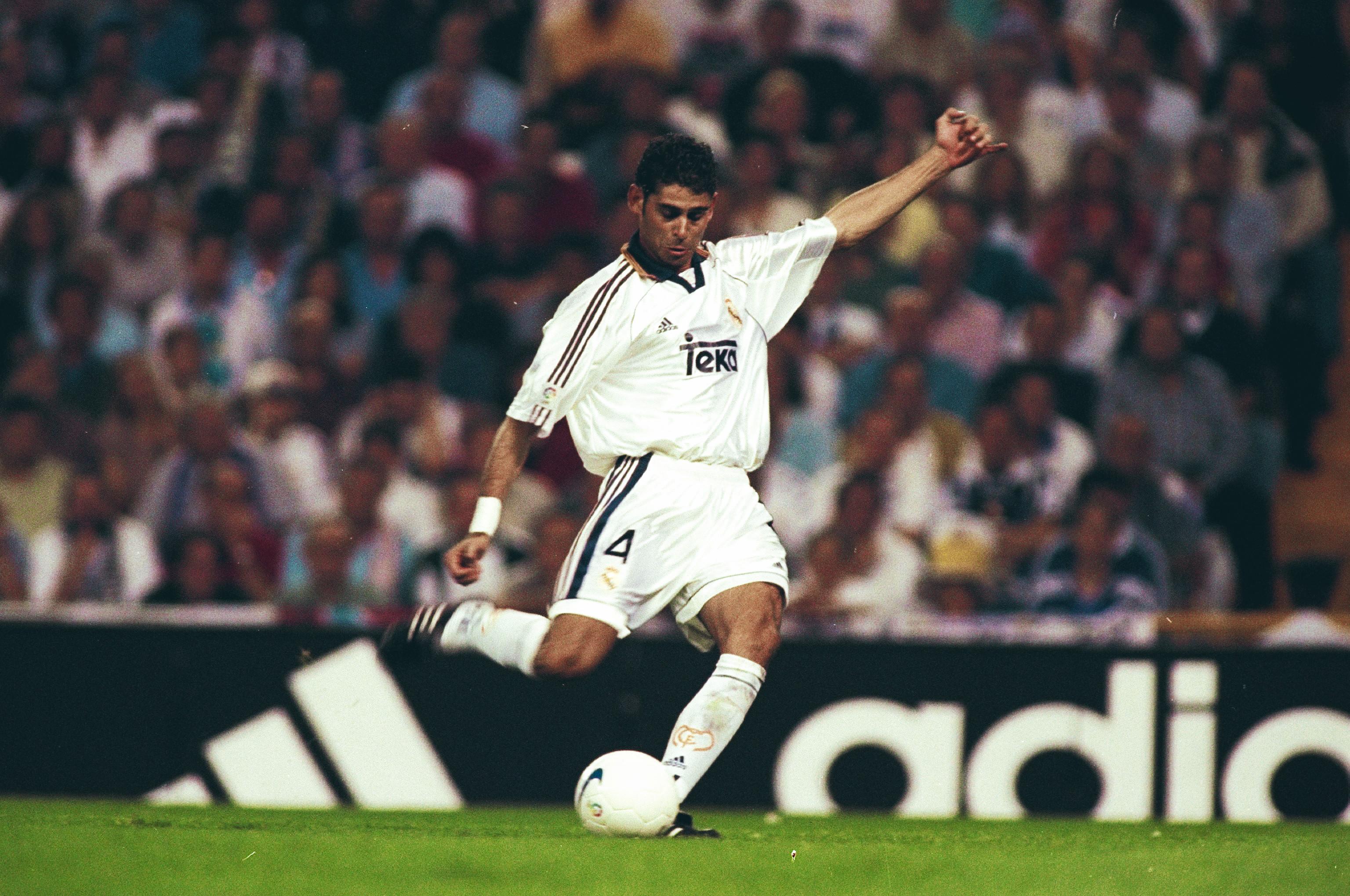 FERNANDO HIERRO (163 GOALS)
While Iker Casillas might have been Spain's most successful captain, Fernando Hierro was certainly its grittiest one. His determination and courage made him revered among the fan base of even rival Barcelona and, to this day, Madrid couldn't find a true replacement for their former captain.
It was not only his leadership or defensive skills that made him a fort at the back, but it was his ability to score from nowhere as he was a great header of the ball and was the primary spot-kick and free-kick taker at the club.
In his radiant career, he scored 163 goals to become Spain's best ever goal-scoring defender.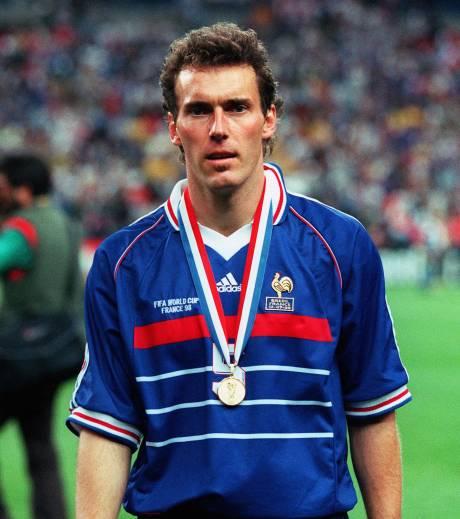 LAURENT BLANC (153 GOALS)
Eric Cantona, Roger Milla and Olivier Giroud all played for Montpellier, but Blanc is the club's all-time leading scorer after netting 80 times in 263 games between 1983 and 1991. He came through as an attacking midfielder in his early days and many of his goals came from the penalty spot, but he also took the odd free-kick – including a brilliant curler in Montpellier's 1990 Coupe de France triumph over RC Paris.
Blanc's most memorable open-play effort was the golden goal which sent France through to the last eight of the 1998 World Cup at the expense of Paraguay.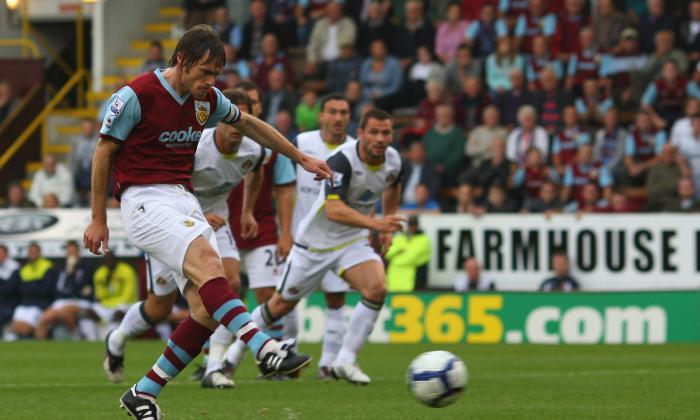 GRAHAM ALEXANDER (130 GOALS)
Despite being occasionally deployed in defensive midfield at various clubs throughout his career, Alexander was a right-back by trade. The former Scottish right-back played for numerous clubs like Scunthorpe United, Burnley, Luton Town and Preston North End. The fact that he was the first spot-kick taker for the teams he played for meant that he could score a lot of goals. He has 40 international caps for Scotland as well but he never got on the scoresheet for his country.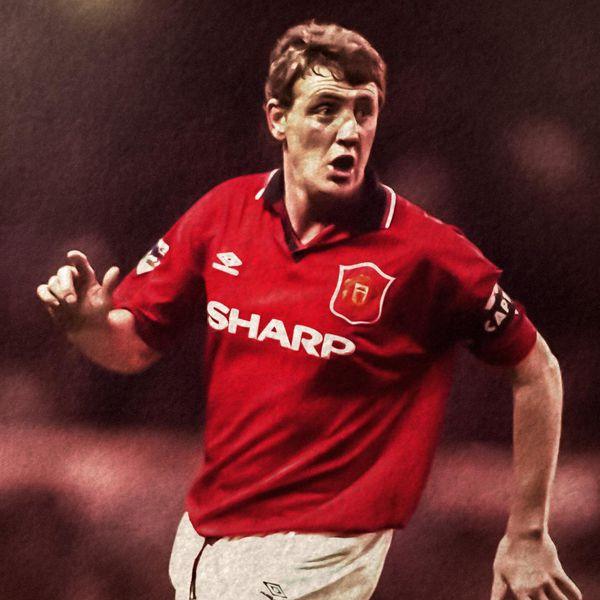 STEVE BRUCE (113 GOALS)
Mention the words 'Steve Bruce' and 'goal' to any Manchester United fan and there's only game that will spring to mind. The former Red Devils centre-back scored twice late on in a pivotal come-from-behind victory over Sheffield Wednesday in 1992/93 – and had the defender not popped up in the Owls' penalty box, Alex Ferguson's side may not have gone on to win the club's first league title in 26 years.
Goals weren't exactly a rarity for Bruce, though: the uncapped Englishman netted 113 of them throughout a career which also included spells at Gillingham, Norwich, Birmingham and Sheffield United. The 1990/91 season was his most prolific – 19 goals in all competitions.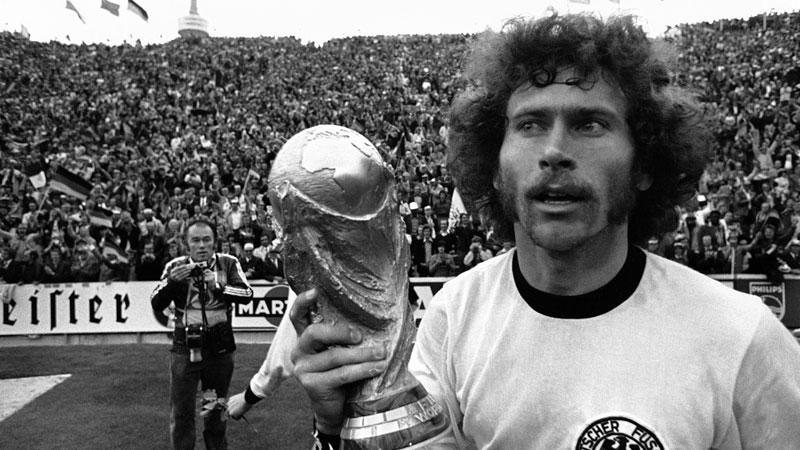 PAUL BREITNER (113 GOALS)
Breitner stepped forward into midfield during the latter stages of his career, but before that he was a left-back for clubs – Bayern Munich, Real Madrid and Eintracht Braunschweig – and country. The former West Germany international won Euro '72 and the 1974 World Cup with his country, scoring three goals at the latter tournament – including the equalising penalty against Holland in the final.
In fact, he's one of only four players to score in two World Cup finals, having plundered another in the 1982 showpiece against Italy. Ten of Breitner's career goals came for Die Mannschaft, with the rest notched at club level. His most prolific spell came during his midfield days at Bayern, but he still posed a threat to the opposition goal even when utilised in a deeper role.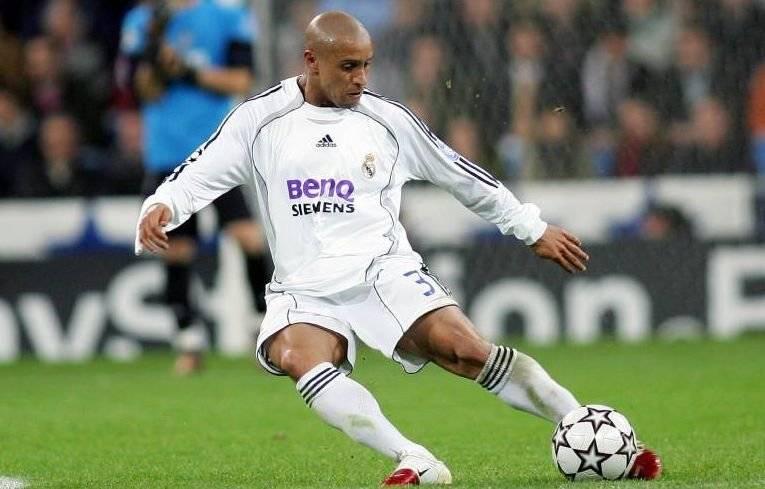 ROBERTO CARLOS (113 GOALS)
Perhaps the greatest attacking left-back of all time, Roberto Carlos had a knack of scoring great goals. While defensively he might not have the best, there were and are only a few who could amount to the attacking prowess of the former Brazil international.
The World Cup winning defender had a great ability to marauding forward and channelling his movements into goal-scoring areas of the pitch. Add to that the fact he was a specialist free-kick taker and a marksman from long range, which meant that he would score some cracking goals every now and then.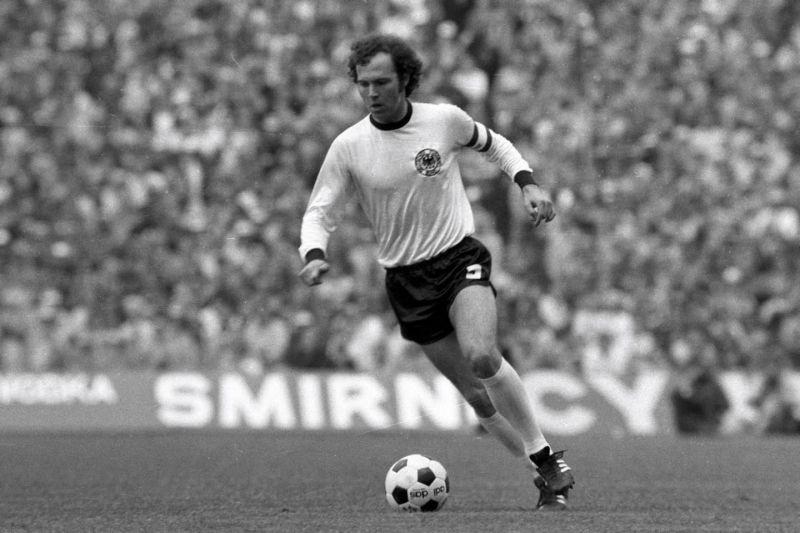 FRANZ BECKENBAUER (108 GOALS)
'Der Kaiser' was a defender ahead of his time. He specialised in the sweeper role and remains one of its greatest ever exponents. The fact that he was the furthest outfield player from the opposition's goal makes his goals stat look even more compelling.
The German legend was highly regarded for his genius-level intellect, passing precision, vision and defending, but it doesn't stop there. He was also a prolific goal-scoring defender who led the great Bayern and Germany side of the 70s with vigour.
In a career that spanned for 19 years, Beckenbauer scored 108 times.
SINISA MIHAJLOVIC (105 GOALS)
Mihajlovic was an expert free-kick taker and the majority of his 105 goals for club and country came from dead-ball situations. The Yugoslavia international struck 10 times for his country, including a low free-kick to open the scoring against Iran at the 1998 World Cup, and on 61 occasions for four different sides in Serie A.
Together with Andrea Pirlo, the ex-Roma, Sampdoria, Lazio and Inter left-back holds the all-time record for most free-kick goals (28) in the Italian top flight, and he also scored regularly from the penalty spot during his time on the peninsula.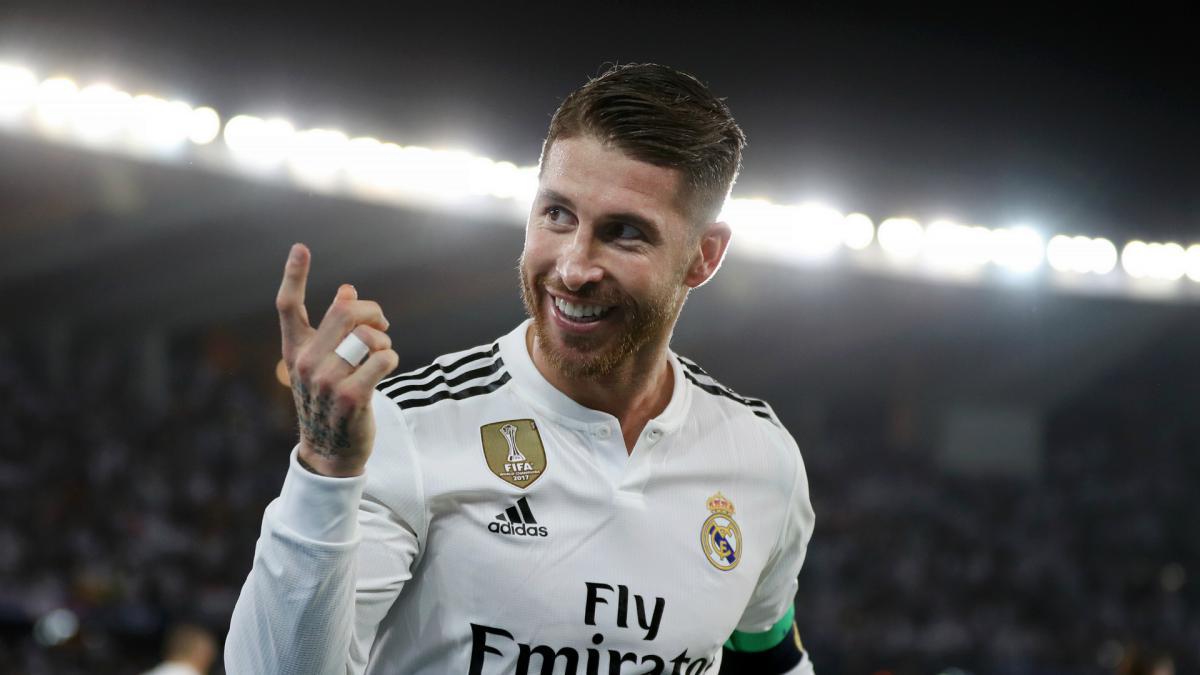 SERGIO RAMOS (100 GOALS)
Sergio Ramos is the modern day definition of a goal scoring defender. In this modern era no defender scores goals as easily and as frequently as Sergio Ramos. His Champions League final strikes against Atletico Madrid in both Lisbon and Milan are the standouts. Seven of his goals have come this season, as he has become the first-choice penalty taker since Cristiano Ronaldo's summer exit.
Ramos scores most often against Malaga – five times – and he also enjoys playing against Barcelona, scoring on four occasions against the Catalans. 59 of his goals have come in LaLiga Santander, 5 in the Copa del Rey, 11 in the Champions League, 1 in the Europa League, 7 between Super Cups and the Club World Cup, while 17 have come for Spain, with five of those coming in friendlies.


Do check out :
Also check out some cheap wireless headphones on Amazon:
1. https://amzn.to/2msH7aD
2. https://amzn.to/2muMKVZ
3. https://amzn.to/2zPDPYI
4. https://amzn.to/2JBCxQs
For more information visit our site, TechnoSports. And download our app from the Google Play Store for more real-time updates. To download the app, click here.